_________________________________________________________________________________________________________________________
"What do you do when everything goes wrong?"
---

At first it was slow. Only affecting certain countries, major cities being quarantined off, the military stepping in and taking charge. The change didn't happen instantly, the dieses only having the symptoms similar to the common cold. There was no panic, no riots, no danger. Everything was relatively normal beside the quarantine and military. But that's what really confused everyone, the military involvement and quarantine over such a little flu bug.



As months went on and more quarantine areas were put up in every major city civilian's started to notice the increased number of sick people. More symptoms were starting to show, some alot deadly then others. It wasn't until a year past that people started to die, though the count was small only being in the thousands, its what happened to those who were sick that survived.

It was as if the virus had taken control, the living infected people were starting to become feral. It was months after the worldwide death toll that the governments of the world informed everyone of the test they performed a year back. They had launched a silent bomb into the air, which released a particle that was suppose to fix the depleting ozone layer. The test was successful in that regard, the particles doing its job but what the government hadn't expected was for the particles to become a virus, a plague that infected the human population worldwide.
_________________________________________________________________________________________________________________________
"It only takes one spark to ignite a flame."
---

The end process of the plague was slow and painful, resulting in worldwide suicides that didn't go as planned. The infected survivor's changed, the appearances and strengths. Enhanced speed, strength, night vision, agility, enhances healing, durability. The changes were happening everywhere and a few months later the first murder.....or should we say mauling. The plague change was complete and the millions who were infected became feral, dangerous, man-eating beasts.

They began to hunt the non-infected humans, eating them. They were hard to kill but they are still alive, they were once human. But as years went on people stopped looking at them as humans more and more. They didn't age, they evolved. People started calling them Zombies. As years passed the airborne plague started to settle on the ground. The next generation of survivors became immune to the airborne particles unless they are in a highly infected area, since the settling particles framed spores and fungus on the ground, usually found in buildings and underground areas.

Survivor camps were created in the still standing quarantine zones, the remaining military taking command. There were people who didn't want to follow the military and instead survived on their own. Hunters, Scavengers, Cannibals, so many different groups were formed and over the years they have been at war with one another.

---
---

THE PLOT – Its been forty years since it all began. You will be roleplaying as a group called the Gypsies, who are a group of young adults born in the apocalypse (third generation). They were all orphaned at some point of time in their lives. They are being tracked and hunted by the Military and a secret group (won't find out until later). One of the members in the Gypsies is believed to be a Cure. You are on the run but how well can you survive with limited supplies and ammo? And how well can you trust the people around you? While the Leader, Medic, Navigator and Mechanic all know each other from childhood the Scout and Enforcer are still strangers to them. Where will you go? North? South?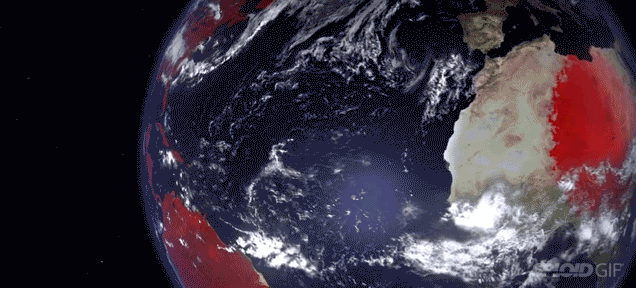 ---
---
There are three types of Zombies...
Version One


Version One Zombies are the most common of the beasts, though they aren't
as people thought they were. V1 are the more feral beasts,
running more on instinct and brute strength. Since the Zombie
breed doesn't seem to die easily or run on age they are seen
as more of the undead type. Some with pieces of flesh missing
or bullet wounds. They are usually found out in the open, large herds
gather in abandoned quarantine zones and cities.
V1 are usually first turned people.
Version Two


V2 Zombies are more stealthy and quiet. They are intelligent,
their type being more like a big cat stalking its prey. These type
of zombies are greatly feared more then their early stage brethren.
They are cannibals, sometimes eating their own kind, usually the
weaker zombies, V1. V2 is usually found outside the walls of surviving
zones with living people still inside. V2 are over 15 years and older.
They are blind and rely on sound to hunt.
Version Three
V3 type zombies are the oldest type of zombie, the firsts formed years
ago that has since then evolved into this gruesome creature. They are
the strongest and fastest of all the zombies and are also the most
intelligent. Almost impossible to kill then are usually found where a large
density of fungus and spores are found. Not much is known about V3
because rarely anyone lives when they encounter one.
---
And Four Different Human Groups.
Hunters


Hunter's are the people who ambush other survivors and kill for supplies.
Usually held up in medium sized towns, close to cities and survivor camps.
They find the military and other groups for territory, supplies and weapons.
There are alot of Hunter's but all are different groups of survivors.
Scavengers


Scavengers are the people who hide out in safe zones with the military.
They are the people who search the cities for supplies and items.
Some scavengers will hand over the supplies found to the military,
like everyone is suppose too, but others will sell off their items to others,
sometimes striking up deals with military men for special treatment.
Cannibal's


A bunch of evil bastards who instead of fight against the zombies decide
to join them. These people will eat whatever and whoever they get their
hands on. They will sometimes camouflage themselves among Zombies
for sneak attacks.
Gypsies


Gypsies are a mew group, made up of any six young people. They are
the third generation since the plague started and are usually orphaned
at a young age and put in military schools, which they later escape.
They are wanders, never pleased with staying in one place for very long,
knowing it will never be safe. The military hunt them for they are in the
possession of the one things that could save humanity from its 50 years
of damnation.
---
---
...The Leader...
Makes the tough decisions and planning what the group needs to do.
NAME
|| Shane Webster
ALIAS
|| Skye
AGE
|| 24
LONG RANGE WEAPON
|| Sawed-off Shotgun
SHORT RANGE WEAPON
|| Metal Baseball Bat & Dagger
GROUP
|| Gypsies
STATUS
|| Immune to airborne
FACE CLAIM
|| Katherine Moennig
TAKEN BY URANIA
---
...The Medic...
Medical knowledge and first aid. Tends to the more serious injuries and sicknesses in the group.
NAME
|| Kat Johnson
ALIAS
|| Kat
AGE
|| 22
LONG RANGE WEAPON
|| Crossbow & M41 Marksman Rifle
SHORT RANGE WEAPON
|| Samurai Sword
GROUP
|| Gypsies
STATUS
|| Immune to airborne
FACE CLAIM
|| Paige Hurd
TAKEN BY SAXLADY15
---
...The Enforcer...
He's what makes the group dangerous, he strikes fear in opposing groups.
NAME
|| Zane
ALIAS
|| Rogue
AGE
|| 25
LONG RANGE WEAPON
|| Mossberg M590-A1
SHORT RANGE WEAPON
|| Tactical Baton
GROUP
|| Gypsies
STATUS
|| Immune to airborne
FACE CLAIM
|| Theo James
TAKEN BY LEGACY14
---
...The Scout...
The stealthy in the group. She does recon and scouting ahead of the group and is one of the best snipers you'll ever meet.
NAME
|| Seraphina
ALIAS
|| Ghost
AGE
|| 23
LONG RANGE WEAPON
|| Cheytac Sniper Rifle with suppressor & Hunting Bow
SHORT RANGE WEAPON
|| Bowie Knife & Scythe
GROUP
|| Gypsies
STATUS
|| The supposed Cure
FACE CLAIM
|| Unknown
TAKEN BY AVALONKNIGHT
---
...The Navigator...
He is the one who points the group in the right direction. The holder of the only map and compass in their possession.
NAME
|| Alister Wittman
ALIAS
|| Alise
AGE
|| 24
LONG RANGE WEAPON
|| M&P9 + HK G3
SHORT RANGE WEAPON
|| Ka-bar Knife
GROUP
|| Gypsies
STATUS
|| Immune to airborne
FACE CLAIM
|| Jamie Campbell Bower
TAKEN BY PERCIVAL
---
...The Mechanic...
She's the one who knows how to fix practically anything she can get her hands on. Building something from nothing is her specialty.
NAME
|| Maya Grayson
ALIAS
|| Mai
AGE
|| 23
LONG RANGE WEAPON
|| Browning Auto 5 +S&W Model 59
SHORT RANGE WEAPON
|| Trench Knife
GROUP
|| Gypsies
STATUS
|| Immune to airborne
FACE CLAIM
|| Alice Greczyn
TAKEN BY CIRUS FREAK
ONE - Reservations will last 48 hours to get atleast half of the character sheet done. Another 48 hours after submitting you're WIP to finish.
TWO - No one is allow to be military. There is no unlimited ammo and supplies.
THREE - Make for drama, romance, gore. Anything you can think about. The roleplay have a plot but its still an open world.
FOUR - The password is 'Where would you go in a zombie apocalypse.
FIVE - I'll make up some more rules later ;) oh! No godmodding thank you.
SIX - I want literate people who can post ateast 300+ words a post. As for the character sheet you can make you're own but I want it to look good and be very informative.
SEVEN - In the Plot it says who knows each other and who doesn't. Talk with the other's, discuss you're relationships with each other.
Taking place in...
3 posts here • Page 1 of 1
---
"Hidden in plain sight."
~ G H O S T ~
---

A vicious snarl emitted from Ghost's right, who's glowing eyes glanced over at the young giant feline who crouched beside her. Ghost hissed, the sound completely nonhuman. The hiss silenced the mountain lion, who Ghost had named Leo causing the large docile cat to curl into Ghost's side, warming the area. Leo purred as Ghost stroked his head as she continued to look through the scope of her sniper, watching the action that had caused Leo to snarl. Two heavily armed men had just killed a fleeing couple and were now stringing up the carcasses.

'Cannibals' Ghost thought bitterly as she watched the scene. The coppery scent of blood mixed with the fresh scent of rain, both scents twirling together and making a rather unpleasant odor attack Ghost's sensitive nose. Her stomach flipped, making her feel sick as she glared through the scope at the backs of the receding men.

"Disgusting men" Ghost growled once the men completely disappeared. Slowly she crawled out from her hiding place she and Leo had slept in overnight. It was only two old dumpsters with a cardboard box over top of them and a trashcan in front of her, but with Ghost's senses and Leo warmth it wasn't such a bad night. But the wake up call was rather disturbing, the screams of the couple had been rather heart wrecking and gut twisting.

Leo followed loyally beside Ghost as they wander around the abandoned, decrepit city. The city was surprisingly bare no more humans and no zombies, Ghost couldn't even hear anything but the cheery chirp of morning birds and the random caws of a raven. Yet even in this state of stillness Ghost was ridge and ready to pounce.

They walked through the city for a while, looking for anything of use. There was one building with a high density of spores and Ghost signaled the cougar to stay put while she venture forward. Fungal growth covered the walls of the foggy room, the only scents in the room was death and the rank smell of trash. Ghost sighed and started to head out of the building when she heard Leo's snarl. Ghost sniffed in worry and rushed out, leaving the building just in time. A V2 zombie was readying itself to pounce on the stiffened feline. The bony, hollow looking creature gurgled and hissed, its lengthened claws pointing hazardously at Leo. Ghost's thundering growl made the V2 swiftly look at her, giving Leo the moment to hide behind Ghost who was now positioned to attack. Removing her hood and mask Ghost's glowing icy eyes met the dull glowing crimson of the zombies. The white haired woman pulled back her lips in a snarl, flashing her lengthy canines in a threatening manner. With pinky length canines, white hair, glowing eyes and retraceable lengthening claws Ghost looked bit terrifying then the zombie in front of her. The zombie tried to step closer but Ghost snarled and stood her ground, swiping her claws at the monster. The zombie hissed and stepped back but Ghost didn't give it a chance to flee. She pounced, elbowing the zombie in the throat and pushed it to the ground, the hybrid woman landing on top of it. Without hesitation Ghost ripped the zombies throat up and took off its head, throwing it on the ground before crashing it under her boot.

Ghost hissed one last time before grabbing and putting back on her cloak and mask before patting Leo and on the head. Leaving the decapitated body of the dead zombie behind Ghost and Leo continued to wander around.
---
---
Kat Johnson can't remember the last time she saw her family, but she knew it'd been awhile. They split up at the beginning of this... living hell.. to find supplies. But that night, she swore there was a lack of zombies around her. She almost wished she hadn't of left them, her mother and father, but they made her leave.

"We'll be fine." They said with their usual happy, glowing faces of pride, and love for their only daughter. She sighed at the memories, but quickly snapped out of it as she continued on her lone journey through some awkwards woods kinda outside the city.

Entirely thankful for her supplies, and medical skills, she almost wished she had someone to work on, or just help period. Sighing, her tan complexion seemed to only absorb the hot sun during the day, and she grew darker by the second. Her back was starting to get heavy with her bag, and if only she sat.

Sitting for one minute. It couldn't hurt anything.... right?
---
Characters Present
Tag Characters »
Add to Arc »
---
---
█
█
█
█
█
█
█
█
█
█
█
█
█
█
█
█
█
█
█
█
█
█
█
█
█
█
█
█
Skye sat on the fifth floor of a ten story crumbling building. She sat on the edge with her legs dangling while behind here there was a battle being fought between concrete and vegetation. The vegetation was clearly wining as the building was now being engulfed by wild flowers and green vines throughout it's structure. The scene around Skye was beautiful to her, she has always been an outdoors person and loved sight seeing but this seemed to top them all. There was something about viewing the dilapidated city from above with the glow of the sunset hitting it at the right angle making it a sight worth seeing. In those quiet times are when the memories beckon to her, they came like a slide show showing her all the good and bad times. It started out when she first arrived at the academy, meeting Carmen for the first time and bunking in a room with her.


A second memory came but it was three years into the academy and it was a silly one. She can still remember it till this day, Skye had fell asleep and missed one of her training classes. When she woke up from her nap outside in the grass during that summer afternoon, she found Carmen next to her, sitting up as she watched the clouds roll by. The warm glow from the setting sun hit Carmen at the right angle making her glow when she smiled at Skye. Even now that memory still makes her heart race because that was the day she realized she was in-love with this woman in front of her. The woman couldn't help but to let a soft smile cross her lips as she let out a chuckle and messed with the ring that she now wore as a necklace around her neck. She lifted the silver band that was engraved and now a bit dirty to her lips, pressed her lips to it and whispered something inaudible before tucking it back into her shirt.

From where she sat, it was almost like the world stood still and there were no zombies, no crazed people or suffering anywhere, just her sitting here. These little moments were rare to her, just yesterday she killed about half a dozen of zombies, two scavengers that after many times of telling them to leave her be they still attacked and she ended them and a wild rabid dog that she felt bad for killing. Animals and children always hit a soft spot with her, like most but in this world now it was either kill yourself, get killed, turn into one of them, get eaten alive or survive. None of them sounded too good to Skye so she stuck with survive, she wanted to live, live for her and Carmen both and one day get back her love.
---
---
---
3 posts here • Page 1 of 1
Arcs are bundles of posts that you can organize on your own. They're useful for telling a story that might span long periods of time or space.
There are no arcs in this roleplay.
There are no quests in this roleplay.
Here's the current leaderboard.
There are no groups in this roleplay!
Welcome home, Promethean. Here, you can manage your universe.
Arcs are bundles of posts from any location, allowing you to easily capture sub-plots which might be spread out across multiple locations.
You can create Quests with various rewards, encouraging your players to engage with specific plot lines.
Settings are the backdrop for the characters in your universe, giving meaning and context to their existence. By creating a number of well-written locations, you can organize your universe into areas and regions.
Navigation
While not required, locations can be organized onto a map. More information soon!
There are no groups in this roleplay!
By creating Collectibles, you can reward your players with unique items that accentuate their character sheets.
Once an Item has been created, it can be spawned in the IC using /spawn Item Name (case-sensitive, as usual) — this can be followed with /take Item Name to retrieve the item into the current character's inventory.
Give your Universe life by adding a Mob, which are auto-replenishing NPCs your players can interact with. Useful for some quick hack-and-slash fun!
Mobs can be automated spawns, like rats and bats, or full-on NPCs complete with conversation menus. Use them to enhance your player experience!
Current Mobs
No mobs have been created yet.
Locations where Mobs and Items might appear.
You can schedule events for your players to create notifications and schedule times for everyone to plan around.
Add and remove other people from your Universe.
The Forge
Use your INK to craft new artifacts in A World of Mist. Once created, Items cannot be changed, but they can be bought and sold in the marketplace.
Notable Items
No items have been created yet!
The Market
Buy, sell, and even craft your own items in this universe.
Market Data

Market conditions are unknown. Use caution when trading.

Quick Buy (Items Most Recently Listed for Sale)
None
Discussions
Topics

Replies
Views

Last post
Most recent OOC posts in A World of Mist
There have been no posts in the OOC topic for this roleplay!