"All living things contain a measure of madness,
that moves them in strange,
sometimes inexplicable ways.
This madness can be saving;
it is part and parcel of the ability to adapt.
Without it,
no species would survive."
- Yann Martel

Ambient Themes
In the House, In a Heartbeat||John Murphy||Ghosts I-5||Nine Inch Nails
Lavanya||ES Posthumus||Unstoppable||ES Posthumus
I Know You Are But What Am I?||Mogwai||Home||Gustavo Santaollala
Autumn Leaves||The Best Pessimist
---
☠Full Name☠
Maya Renee Grayson
☠Alias☠
Mai (Pronounced "my")
☠Age☠
23
☠Group☠
Gypsies
☠Orientation☠
Bisexual
☠Occupation☠
Mechanic
☠Personality☠
Maya is the kind of woman to yell at someone, and then turn around and worry about whether or not they were hurt. She is someone who worries most of the time, always wanting to make sure that everyone is okay, and generally acting like a mother hen. She hovers a lot, and can be a little annoying at times but genuinley cares for others and hates to see anyone hurt.
On the flip side however Maya has a general lack of care for her own safety. In a fight she will put herself on the line for someone else, and holds little respect for her own life. As capable as she is she often has doubts about her own ability. Another thing about Maya is she likes to fix and build things because it helps to fill a hole. She doesn't view herself as particularly useful until she can see the finished product come to life.
Can be quick-tempered, and hates being uncomfortable. There are days that Maya shouldn't be approached, and those days are mostly obvious. She will be really impatient, sarcastic, and have a generally angry look about her. She tries to avoid the others on these days though, as a last concious act of kindness. It can be noted that she also gets snappish if interrupted while at work on something, and hates to be rushed when it is not in her power to hurry anymore than she is trying.
☠Strengths☠
- Fixing
- Building
- Hopeful
- Quick-Thinking
☠Weaknesses☠
- Survivors Guilt
- Loud
- Easily Distracted
- Easily hurt by words
☠Appearance☠
TBA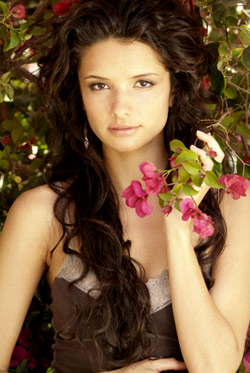 ☠Primary Weapons/Long Range☠
- Browning Auto-5 (For Long-Range, Visible)
- Smith and Wesson Model 59 (More for mid-range, Concealed)
☠Secondary Weapon/Short Range☠
- Trench Knife (Extreme Close-Range, Concealed)
☠Other Equipment☠
- Tool kit (Kept In Duffel)
- Waterskin (To Share)
- Siphon Hose (Looped On Belt)
- Mini Gascan (Empty, Tied To Duffel)
- Journal (Kept in Duffel)
- Duffel Bag (Holds Most Of Her Equipment)