Name:
Dnaria Renigeen
Role:
The Mechanic
Nickname:
Ria, Birdie
Race:
Icarus Type – Avian (Resembles Humans, save the wings that grow from their backs)
Age:
19
Skills:
Float
– Ria may sometimes be able to hover over the ground when her underdeveloped wings are exposed. She cannot, however, fly.
Over 9000 Mechanic
– Having been taught by a Dwarf and a descendant of the originators of Airships, Ria has a good grasp on machines and their various mechanisms. She is ONLY capable of fixing things that are broken, not destroyed. Gears may spin in her mind, giving her a slight edge of using different everyday objects to assist with her mechanical antics.
Avian Speech
– She can converse with any Avian naturally and is able to converse with birds as well.
Creator
– Other than fixing objects, Ria is able to create objects, but only if she has enough proper resources. Her creations don't always work 100% though. She is currently undertaking a project that she's been working on a long time ago, the IA-01.
Bio:
Ria was an Icarus Type – Avian, born and raised as one in a very beautiful and peaceful environment. However, Ria's wings were never able to properly develop. They grew out strong, but at the same time, frail and weak. Her wings, while structurally correct and powerful, were smaller and lacking. This made her unable to join her family in soaring the skies. This made her fascination with the skies increase, to the point she snuck rides in small airboats. Finally, she was put under the tutelage of a family friend, a Dwarf by the name of Kirro. Kirro taught her the ways of putting together items, seeing as she was a lady and shouldn't be wielding a hammer for smithing. Ria's knowledge grew tremendously with this, and despite her family no longer doing airship-manufacturing business, there were books of knowledge all over the place in their home. Reading those only increased her knowledge and her thirst to ride in one.
Ria created projects, ranging from small, fun 'toys' to large, ambitious failures. But her one and only desire was to create her own perfect pair of 'wings'. A replica to be precise. Due to her constant failures in large projects, she had not decided to make them... until she read about sources of energy that were given off by crystals in her family books. The very first perfected Airship was powered by crystals, according to records, though how much of it was true, she wasn't sure. But seeing as how everything ran on either steam energy or electrical, she knew that her 'wings', if created, would not last. But with those crystals... they just might work if she made them sturdy enough.
With that in mind, she began planning the IA-01, her replica 'wings'. She also constantly searched for an adventurer's airship to go onboard to travel and search for these crystals, but was always turned down, because she was a girl.
Appearance: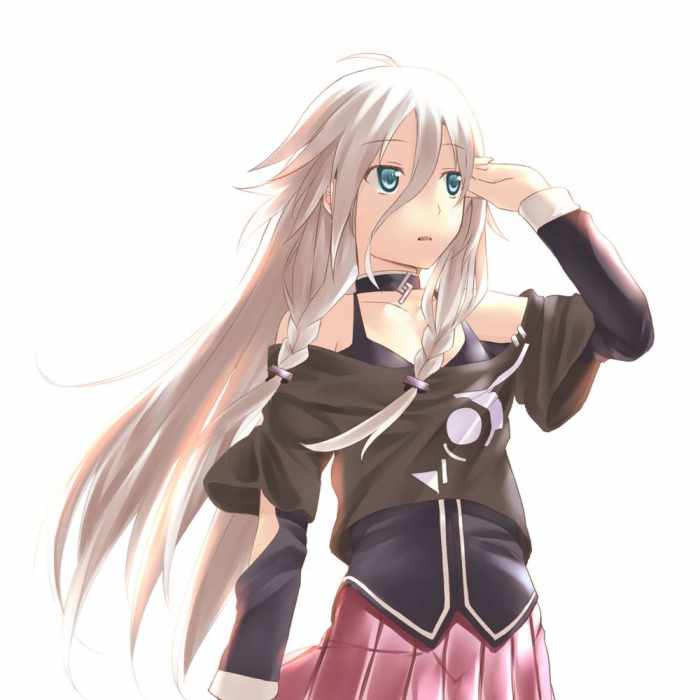 Height: 5'4" Weight: 78lbs
Personality:
As an Avian, Ria is very calm and quiet, since she is very shy and reserved. She dislikes conflict and will always want to resolve things by words and conversations instead of by blades or bullets. She is greatly fascinated by the sky and feels most at home when in the sky. Ria can be rather touchy sometimes, especially when it comes to the topic about her underdeveloped wings, however, when offended, she is easily coaxed by praises or fruits, the rare purple apples especially. Despite her dainty and shy personality, Ria can also be a bundle of energy at times and is fairly confident when it comes to her repairing abilities and takes great interest in her work. She tries her best to make sure everyone is welcome around her presence. She is also rather childish, as she can pull tantrums when she's angered beyond her limits, which again, can be caused by constant teasing and mockery of her wings.
Weapons:
None.
Other:
Ria loves her rare purple apples(reference to those who knows~) and a prototype IA-01 powered by steam energy is still under-construction.
Ria is VERY light, being an Avian, and can be prone to injuries.
Blue~ <3
The theme song associated with her.