---
---
---
---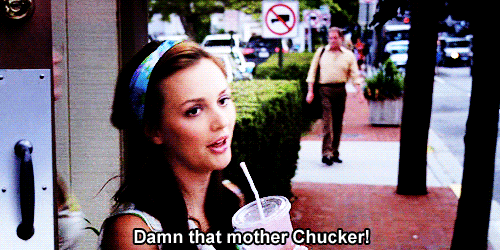 |

Full Name

| Brooke Elwood

|

Nickname(s)

| Queen B

|

Age

| 17

|

Year

| 12 (Senior)

|

Birthday

| May 24th

|

Gender

| Female

|

Sexuality

| Straight

|

Nationality

| American


---
---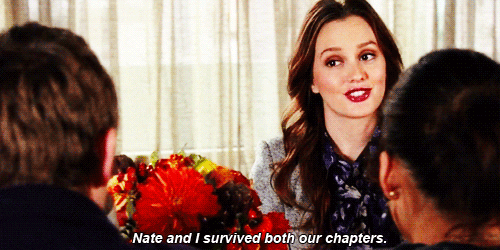 |

Face Claim

| Leighton Meester

|

Height

| 5 ft 5 in

|

Weight

| 117 lbs

|

Body Build

| Slim

|

Hair

| Brunette

|

Eyes

| Dark Brown

|

Clothing Style

| Anything that's in style at the time and is worth some good money.

|

Piercings/Tattoos

| None

|

Scars/Birthmarks

| None

|

Distinguishable Features

|Big Doe Brown Eyes


---
---

|

Likes

| •Make Up •Perfume •Dancing •Lingerie • Sex •Music •Romantic Movies •Prada • Gucci • Dulce & Gabbana •Boys• Social Media • Texting •Cats •Shopping •Chocolate

|

Dislikes
| • Horror movies •Clowns •Tarot cards •Palm Readings •Fortunate Telling
|
Quirks/Habits
| ⬜ Plays with her hair when she is talking with someone ⬜Dances a lot in her room to music
|
Flaws
|
|
Personality
|
{
Trait , Trait , Trait , Trait , Trait
}
[font=MS Gothic]
I N T R O
Everyone has feelings, emotions and problems that heighten these emotions and feelings. Every female has it even more heightened because of her lady hormones. But here are some simple words and stuff that she does on the main occasion. This is the personality of Miss. Brooke Eldwood.
F L I R T Y
Brooke is a very complicated female. But one word that describes a fun hobby is of her being a bit flirty. Okay that's a lie. She flirts with a lot of people. Mainly to get her way but it's pretty normal.
C O N F I D E N T
Brooke is a very confident girl. She believes that she does a lot of things correctly but unfortunately she is very…
J E A L O U S
She has insecurities about herself and get very jealous from time to time. She tries to stop her jealousy but it is very difficult.
M A N I P U L A T I V E
Brooke can be a bit manipulative and ruthless. When she feels like she has been betrayed or hurt she will get you back for it.
L O V I N G N A T U R E
Brooke has a loving nature though. She loves animals and their sweetness. And different activities of her she loves also. Or a boy she likes at the time. She has a loving nature just hiding deep beneath her shell.
---
---
|
Occupation
|
None
|
Friends
|
(WIP)
|
Family
|
Father
Mother
|
Staff
|
Maid: Maria
Maid: Constance
Maid: Minny
Maid: Hilly
Chef: Evangeline
Butler: Gerund
Gardener: Estonio
Pool Cleaner: Larry
|
Pets
|
Charlene
Pip
|
Other Notable Relationships
|
(WIP)
|
House
|
House
Living Room
Den
Dining Room
Kitchen
Staff Bedrooms
Brooke's Bathroom
Master Bathroom
Guest Bathroom
Brooke's Bedroom
Master's Bedroom
Guest Bedroom
Office
Entertainment room
Pool
Backyard
Exercise Room
|
Background
|[/font]
Brooke's story begins with her grandfather Sir William the third. He married into a wealthy family who evidently died and his wife died after their son was born. Most of the money was saved and put down for that son (Brooke's father). And then the rest used to raise his son and gamble some of the money. Millions of dollars were in that and in the family name now. Her father growing up learned that he liked helping people and became a doctor. He owned a clinic and was very wealthy. Her mother married her father and gave birth to a beautiful daughter on a beautiful sunny day in May. Money growing and growing left the family very wealthy.
Brooke grew up loved and a tad spoiled. She always got what she wanted but she loved helping animals at the animal shelter. As time grew up she began to hang out with the popular kids. She slowly knocked them all down a few pegs and she received the title as Queen Bee during High school.
The Money that ran through that house was thick and ran thicker then blood and then water. She was very wealthy herself getting anything she asked for. She couldn't be any happier. Life was perfect she got the title of Queen Bee. She planned on going into fashion when she finished High school and planned that this year would go perfect and nobody or nothing would ruin that for her.