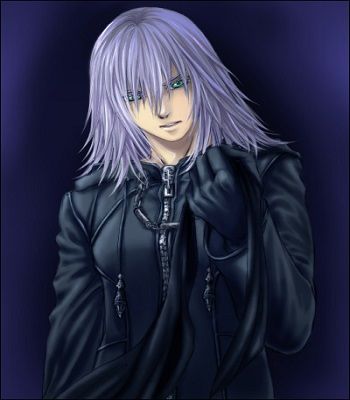 Age: 17

Race: Warlock (Witch, he just prefers warlock as witch sounds rather... underwhelming.)

Sexuality: Heterosexual

Height: 6'3

Weight: 174 lbs.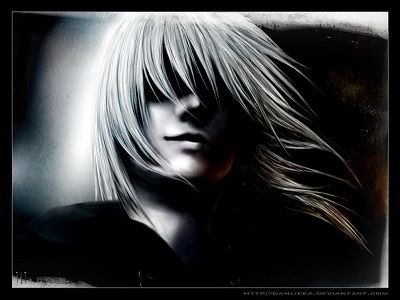 ---
---
---


Personality: Allen is a broken teenager held together by a mixture of hatred and pride. His deep hatred is aimed at the Vampires and the Royals for different yet connecting reasons. He hates the vampires for the act of one vampire that murdered and feed upon his family, and while many would point at the fact that he should only hate that one vampire; Allen's need to blame and desire to have a reason to live force him to despise the entire race of blood drinkers. He hates the Royal's because despite his pleas to them for justice; they did nothing in an attempt to preserve the fragile peace between the races. His anger and resentment at their actions morphed and grew into a distaste at them in general. Why were they superior then the rest of their race? Because they were 'royal'? Because they just happened to be from a 'superior' lineage? They deserved to be brought down to the 'peons' level and only then could they understand true pain and loss. Only then could they understand his hatred.

Allens anger is what keeps him going... He cannot let go of his hatred nor his past because he is terrified of the idea. Without it, what would be left of him? He knows. All that would be left is the frightened child that hid in the closet as his parents and siblings were murdered and drained. All that would be left would be the screams for help that he heard as he held his knees to his chest and rocked in terror. Allen refuses to be weak and helpless again. He will never, ever, be that way again even if it means that the 'human' part of his heart and soul must die.

His pride is nearly as powerful as his hate as Allen will refuse defeat or loss and will easily go into denial of an event should it prove him weak or 'soft'. His pride does not allow Allen to cry, to ask for help, or to desire companionship because he is 'above' that. He has to be in order to see his dark dreams realized. It's not to say that he doesn't want that, but he will never admit that to himself. Deep down, a part of him wants to be loved. Wants to be held. Wants to be accepted even as he sits crying and trembling at his own pathetic weakness because, in the end, isn't that what everyone wants? True acceptance?

Not only will Allen not admit to the desire of wanting someone, anyone, to love him or care about him; he will go out of his way to ensure that never happens. That no one sees the chink in his armor. He will purposely be rude and snide to others to keep them away, and it is always easy to do. People don't want to be close to him, it is a simple fact. When someone is faced with adversity; they give up because they feel he is not worth it. Does the fact that people who 'desire' to get close to him are so easy to discourage, hurt? Yes. Yes it does, but at the same time, it makes it a little easier. The knowledge that no one is worth the pain and loss... nor the terrifying idea of being 'vulnerable'.

Allen is incredibly quick witted and so can easily come up with ways to insult or belittle someone which he takes great care in doing. Just like a child, Allen is incredibly spiteful and will never compliment someone else as, in some small way, it acknowledges them as a person which would imply he cares about them even if just a bit.

Talents:

Diligent: Allen demands perfection from himself and will push himself far beyond his own limits and harder then anyone else. It makes his skills and abilities improve at dramatic rates, but when he hits a 'wall' or fails; it drives him into a rage.

Blind: While Allen is 'blind', he can see the magical auras that all creatures and plants have allowing him to 'peer' into their magical level and give him a forewarning of how powerful a spell they are attempting to cast. As he doesn't have 'eyes' any longer, any spell that affects vision will not affect him nor can he be distracted by beauty or seduced using lust as one cannot lust after what they cannot see. However, should the seduction attempt be phenomenal induced through magic, it will affect him, but less then it would someone who can see.

Pride: While having many downsides, Pride gives Allen the stubbornness and determination to go the extra mile. When everyone else has stopped; it allows him to take that one extra step because he will refuse to let himself give in to weakness or self-pity. It also makes him highly resistant to mind tricks.

Magical Talent: Despite not being a royal, Allen has immense magical reserves and was born with a gift for spell-craft.

Survivalist: Allen has survived on his own for a very long time and so is very good at depending on only himself as well as being alone. He knows how to take care of himself.

Likes:
- Magic
- Nature/Outdoors
- Winning/Being Superior
- Music: because of his sensitive hearing he prefers softer instruments and avoids loud music
- Compliments
- Rain
- Birds
- Reading/Hearing a wonderful story
- Contemplating ways to get his vengeance as well as ways of 'ending' a wretched vampire.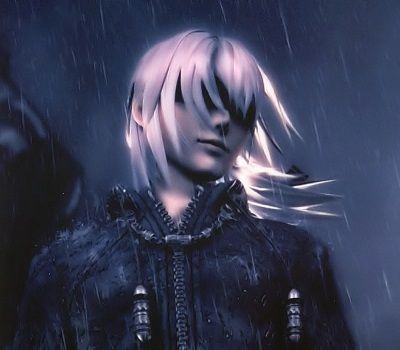 Dislikes:
- Art/Movies: Allen cannot see them and despises hearing people talk about how beautiful they/it are.
- Royal Vampires/Vampires/Royals of other races: In that order.
- Tears
- Weakness, be it real or perceived
- Defeat/The idea of someone being 'superior' to he in anything
- Idealist
- Love/Affection
- His new 'eyes'
- Onions

Powers/Abilities:

- 'True' Sight: Allen can see the magical aura's of people. This gives him insight onto their magical strength as well as a rough idea of what spell they are preparing to use. It allows him to see outdoors as long as it is in nature such as a forest, plains, etc. He cannot see wood (Dead), nor can he see concrete or rocks.

- Heightened Sense: Because Allen has lost his 'vision', he has superior smelling, hearing, touch, and taste compared to the average humans. It is nothing compared to a werewolf's or a vampire's senses.

- Magical Art: Allen has great skill in magic and spell craft. His abilities tend to be more... destruction based then arcane. Allen specializes in fire magic (Spells will be listed on the bottom of the sheet.)

- Flame of Azure: Allen's eyes are 'contained' by the enchantment of silence placed upon the blindfold. Should he take it off, his opponents would see the balls of Azure flame that burn in his eye sockets. While looking at them is harmless, Allen's 'True' sight is greatly magnified to the point where he will be able to see through most forms of magical concealment. However, it drains Allen extremely quickly, and the longer he exposes them and uses them the larger the flame grows inside his eye sockets. The fire will spread and consume him should he use it too extensively.

Flaws:

Blind: While Allen can 'see', should an enemy have some way to conceal their magical aura, Allen would be unable to 'see' them. It also causes him trouble when trying to walk around. Allen is also unable to write, and can only read braille.

Hatred: Allen is obsessed with the idea of vengeance against the vampire race, so it is very hard for him to focus at times as he will often think about ways to extract his revenge. It also takes a lot of his self-control to contain his hatred should one of the wretched creatures speak to him, and it would be very, very easy for a vampire to drive him into a rage and into a fight. Should it be a royal vampire; Allen would find it nigh impossible to stop himself as his greatest goal is ending the vampire royal line. No matter the cost.

Tech-Inept: Allen has never had much exposure to technology, and even the simplest of devices are complex and puzzling.

Philophobia: The fear of love. It is not love, itself, that Allen finds... disconcerting. It is the effects of love and of allowing people to get close. In order to avoid that, Allen will use barbed words and snide remarks to hurt them and force them to withdraw. It makes it difficult for Allen to gain 'Allies' or close friends.

Proud: Allen has a lot of pride and will refuse help from anyone and anything. It also makes him quick to anger and the thought of his abilities not being enough is more then enough to drive him into a great rage and even greater denial. Nothing angers Allen more then pity. He has no use for it, and if he sees another displaying it to anyone else; he will snidely remark on such. Allen will always take the time to look down upon someone who is 'weak' or incapable as he holds everyone to his own impossibly high standards. He is not the man one would want consoling another who was in grief or pain.

Romantic interest: None at the moment. Who has time for such, frivolities?


---
---


History: Allen was born to two mediocre witches: Alison and Peter Tabernathy, and he was the middle child of five children: Kevin, Conner, Timothy, and Melissa. They lived in a small cottage in the outskirts of the small town Louth deep in Pennsylvania. With a large yard in the middle of nowhere; it was the perfect place to raise young witches and warlocks, and Allen has many fond memories of the time. Playing hide and seek with his brothers and sister, helping his mother cook dinner, and helping his father with his 'research' with how to make the perfect rocking chair. Despite being the middle child, Allen was the most responsible and the 'brave' one of them all. It was always Allen that was leading them on great adventures in the woods to 'hunt' mighty bears or to go searching for lost treasure. It was always Allen that came to the rescue when something bad happened... Always him. He was his parent's brave little boy.

Until that day. June 6th when he was nine. Allen can still remember the night whenever he closes his eyes. The sounds of the rain pattering against the roof, and the smell of the elk stew boiling in the pot... And the screams. They were playing hide and seek, he and his siblings, when the stranger came to the door. A man dressed in black, his parents were always kind and caring and so invited the man out of the rain, and his siblings came out to say hi and introduce themselves the new and exiting man, but not Allen. Allen was too prideful to give up the game of hide and seek so soon, and that is when it happened.

The man pounced on his father first tearing his throat out with his fingers, and turned on his stunned mother before she had a chance to scream. But his siblings. They screamed. Allen saw it all from the crack in the closet. Saw the man take his time with each of them. The way the blood ran down his chin as he feed like a monster gorging himself on the screams. Melissa was last... Melissa, his little sister. Allen was always saving her. When she was a baby, Allen would always hold her. Tell his mother that he was going to be the best brother ever. He always picked her when they made teams even though she was a handicap. He always bragged that he would beat up the first boy that touched her.

She called his name. Over and over again. Each Allen came out weaker then the last until finally it stopped. He wasn't able to do anything. Worse, he did not even try. He just sat in the closet holding onto his knees as he rocked back and forth. Even when the vampire left, Allen stayed in the closet for three days. Even as the smell became unbearable; he couldn't move. The police found him in the closet after they had come to investigate when the Tabernathy's neighbors had called them after not seeing them for days. They had to pry him from the closet as his body was locked up, and he was delusional from the extreme lack of water. The police said it was a miracle that he survived so long without water, but the truth was his body had began surviving based upon his magical reserves, but none the less, he had been near death when they found him rocking himself in the closet.

Afterwards, Allen was handed of to different orphanages as who wanted a child who had seen so much? It took two years for Allen to speak again, but roughly the same time he had begun to display his latent magical abilities, and it wasn't long before an old witch adopted him before he created to large of a scene and then below the lid upon the supernatural beings that existed among mankind.

The old witch was named Morgrine and was a cruel old woman. She demanded perfection from Allen, and he tried to meet her expectations even as his anger and hatred of the world and those that resided within it grew. Despite her reluctance, she took Allen before the witch royalty where he pleaded his case of justice. All vampires had to pay for what happened to his family. They were a curse upon the land. A race that needed to feed upon blood. A race that should be exterminated for the greater good of them all, but no matter how much pity they had for the poor disillusioned child; they would never risk a war that would threaten their existence and secrecy over the acts of a lone vampire. Allen can still remember it. The looks of pity they gave him as they mumbled poor child. Poor child. Over and over again. It infuriated him. He didn't want pity; he wanted justice! He refused to leave and was forcibly removed... He never forgave that. He never forgave that abandonment. They way they looked at him with pity, pawned it off by saying they were sorry and threw him out. Sorry? They were sorry? What did they know? Sorry was a word that the weak said to others when they were not sure what to do. No one meant it. It was simply what was 'supposed' to be said. What gave them the right to look down on him? What gave them the right to deny him justice? What gave them the right...

Years went by as Allen trained under Morgrine. As she taught him her skills in the flames. She never tried to discourage his hatred because it gave him drive. Drive to become better, and Morgrine had never had children. She did not have anyone to continue her legacy. She had no desire to view him a son; Allen was merely a way to preserve the fruits of her life and her dedication to the magical arts. Desolation. Her ultimate spell and one that held such destructive force that few spells could ever match it.

And she taught it to a fifteen year old boy. She warned him to not use it until he was ready, but Allen paid her no heed, and deep inside the forest he unleashed the great spell, but the spell went wrong. Instead of crushing everything before him, the spell backfired and instinctively, he tried to contain the massive spell. Fire ran through his body, and his eyes exploded in a torrent of pain he had never experienced before. For despite his efforts of containment, the spell had to be released somehow, and it chose the easiest way out. His own eyes. His magical aura and the spell mixed together to create a new... well, something different. The Flames of Azure. Two blue flames burned in his eye-sockets, luckily, Allen passed out earlier from the raw pain, and so was not able to feel the extreme pain of having the remains of his eye-sockets seared closed.

Morgrine sensed the vortex of power released by the failed attempt at Desolation, and rushed to find him. Using the last of her power, she saved his life and created the sash that would keep the power of his eyes contained. Allen awoke a week later to a dying Morgrine who pointed him to the direction of another Witch. One who would take him under their wing until it was time to send him to a 'school'. A place where others like him would teach him the last of what he needed to know.

In her final moments, Morgrine showed love for him and begged him to give up his hunt. To this day, Allen is not sure if it was true love, or the old womans desire to see her... 'skills' be preserved, but for her sake, Allen lied to her to allow her to die in peace. The next day, Allen set off to find the witch she had mentioned, but there was one thing that still burned in his heart. The desire to destroy the Vampire Race. He would do whatever he had to, he would have his vengeance. Allen would have the justice that was denied him years ago, and if the world had to burn, so be it.

Other:

Clubs/Teams they're a part of:
Captain of the Magical Arts Club.

Thoughts and relationships to other characters: Will update throughout the story. As of now the rule of thumb are Vampires are scum. Royals of other races are slightly better.






((Spells will be updated as he learns more.))

Fire Spells:

Ignition: A minor incantation that causes flames to ignite around his hands. While the spell does nothing to enemies; it allows Allen to cast his other fire spells with greater ease.

Fireball: The basic fire spell known by most warlocks/witches trained in the fire element. A fire ball is shot from Allen's hand and explodes on impact. The ball can be large or small depending on how much power he pumps into it. The larger it is, the slower it goes.

Burning Skull: A large fireball shaped in the form of a human skull. The only difference between it and the fireball is the explosion radius is much larger. He cannot use this spell close to himself as he can hit himself with it.

Ruby Spear: A large flaming spear forms in Allen's hand which he throws at the enemy. It is fairly useless in a one on one as the spear goes far too slow to hit a fast moving opponent, however the spear has incredible punching power and can plow through walls or even metal should he put enough power into the spear.

Fire Storm: Numerous small fireballs appear around Allen which he can send at the enemy. He can control their trajectory however the law of inertia does effect them, so he cannot change the fireball on a dime as it will slow down to a stop before moving another direction. Controlling the trajectory takes vast amounts of control and concentration so while doing that he will not be able to do anything else. The amount of fireballs depend on how much power he is using. He can only control 3 at one time, the rest tend to fly randomly.

Dragon's Tongue: Allen breaths a great torrent of flame from his mouth that engulfs whatever is in front of him. It is fairly obvious when he uses it however as his cheeks will puff out before he spews it. The greatest weakness of the spell is that should someone cover his mouth, their hand would be badly burned, but the spell would 'back draft' and do massive amounts of damage to his internal magic reserves.

Blade of Ruin, Whip of Torment: A flaming blade appears in his right hand. The length and power of the blade depends on how much power he pumps into it. This spell is usually used as a last resort as only a fool engages a vampire or the like in hand to hand combat. The whip causes, as imagined, a long flaming whip that appears in his left hand. It almost as if made of liquid, and when used in conjunction with the Blade of Ruin, it is a deadly combination.

Sun Burst: Allen causes a bright light to explode from his body which will momentarily blind foes, but should a vampire not have some protection against sunlight on; it will kill them instantly as for all purpose, the light is pure sun light.

Desolation: Allen's most powerful spell. This spell has many drawbacks such as the massive amounts of magic it takes to cast it, and the charge up time. It takes him five minutes to gather the power to use it, and during that time he cannot use any other spell nor maintain another spell making it useless in a one on one fight as no opponent would give him five minutes to charge up his attack. It is also incredibly draining even for his magical reserves. Should he be tired or winded, the spell will knock him out. Should he be exhausted, the spell will kill him.

He cannot charge this spell in secret as anyone with the faintest of magical training will be able to sense his massive power build up.

But the damage the spell puts out is incredible. Once finished, Allen sticks his hands out in front of him and everything in his path is utterly destroyed. A powerful wave of fire burst out and rips apart the very ground and ignites the very air in front of him leaving nothing but rubble. Such is the name: Desolation. This spell was developed by his mentor, and as she passed away, Allen is the only one alive who knows how to do it.

Flame of Azure: Should Allen take off his blindfold, he can channel the vastly more powerful blue flames and use them in place of his normal flames; however, the spells become more draining and cause his Fell Eyes to spread quicker and so shorten his lifespan.

He will not use Desolation with the Flame of Azure as the cost would most likely kill him, but the damage can only be imagined. The Azure Flames are another thing that is special to only Allen. It has never been seen before, and most likely, will never be seen again.
Arcane Spells:
Reject:
The only protection spell Allen knows. When used a field of energy pulses out of Allen knocking away whatever is too close. Particularly strong opponents can withstand the spell without getting knocked back. Powerful spells will also plow through the basic spell. There is a three minute cooldown before he can use it again.
Levitation:
A rather basic arcane spell that allows the caster to cause inanimate objects to levitate.
Cat's Grace:
A small enchantment that makes the target more graceful, agile, and better coordinated.