---
---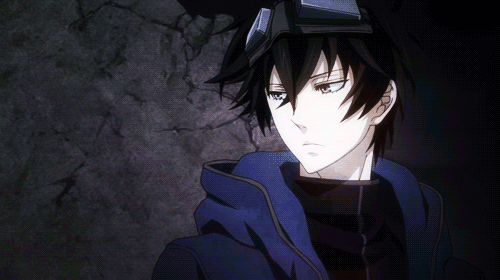 Nickname:
"My whole name is obviously my nickname, dumbass."
Rin, Choi or Lee

Age:
"I hate being the same age as someone else."
17

Race:
"I'm not a vampire. Really, how dumb are you?"
Demon

Sexuality:
"I lean towards the male gender, female when i'm bored."
Bisexual

Height:
"Tall enough."
6'

Other:
"I don't care, go away."
Wears his goggles on his head everyday no matter what.

Clubs/Teams they're a part of:
"Most of them are so boring.~"
Music Club

Thoughts and relationships to other characters:
"I don't really like people, other demons, and- lets just say I hate anything that moves. Kay?"
TBA

---

Personality:
"Let's just say I am a monster. Or not."
Rin is one of those demons with a nasty attitude, he will not do what anyone tells him, he'll do what he wants when he wants to do it and he doesn't want to hear someone nag about petty things. He easily anger, easily annoyed and easily embarrassed. Someone could easily piss him off just by being in his presence, someone could easily annoying just by saying one word, and someone could easily embarrassed him if they make him do something he doesn't normally do. He doesn't like looking like an idiot, he doesn't enjoy people being around him and his bubble, and he doesn't enjoy being touched by someone he doesn't know. Basically Rin doesn't like many things, and it's very rare to see him happy about anything, the only thing you'll see him enjoy is music because, music is an easy thing to do and you rarely have to show any emotion when composing it. He doesn't want anybody saying anything about what he likes to do. He wants to do things without someone telling him he's doing it wrong. He isn't the type of person that gets in other peoples business when it isn't necessary.

Talents:
Well I am quite talented thank you."
Composing Music, it's something he enjoys, he also enjoys singing though he wouldn't sing in front of anyone, acting is another thing he is good at but, he will never join the drama club never, and also he loves arguing over important topics he calls this debating.

Likes:
"Eh."
- Quiet Places
- Reading
- Music
- Glee
- Being Entertained
- Simple things
- Being busy

Dislikes:
"Ew."
- Royals
- Nasty things
- Loud noises
- Annoyances
- People who act stupid
- Smartasses
- People who brag about what they have
- Everything and everyone

Powers/Abilities:
These are what makes me. Me."
- Darkness Manipulation; The power to summon, create, and manipulate darkness/shadows. Can make tentacles/tendrils, chains and/or threads to attack someone or bind them.
- Shadow Mimicry; Controls shadows, can become a shadow.

Flaws/Weaknesses:
"Man, everyone has it."
Light; Can weaken his power to an awful extent.
Complete Darkness; Won't be able to create shadows.
Inclosed Spaces
Solid Surfaces; Will get slapped onto it like a regular shadow.

Romantic interest:
"Um, what?"


---
History:
"I hate my parents, I didn't want to be down there anyways."