Species: Angel
Age: 17
Gender: Female
Grade: Junior
Abilities: Flight, telekinesis through shadow manipulation (She's working on this and can only lift small things as of now)
Weaknesses: She faints if she over-uses her telekinesis, she has a slight problem with landing...
Appearance: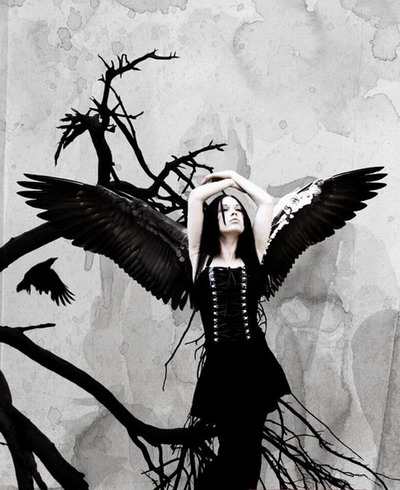 Personality: She's pretty quiet and seems shy, but she is mostly taking in things or daydreaming. In drama, she is an entirely different person and loves to act, especially improvization. She can think on her feet really well and will gladly break out into song if the time calls for it. She is chatty and playful with her friends, but very serious and can even come off as a little bitchy. She loves dark, gothic things and horror movies.
Likes: reading, writing, acting, improv, flying, horror movies, all things dark and gothic
Dislikes: falling, landing, happy-go-luckies, people who get in her way, guys that try to use pick up lines
Crush (You can add this in later if you want): TBA
Other: She likes writing and will often be writing a story.
Schedule:
Period 1: Chem
Period 2: Unnatural training
LUNCH
Period 3: Math
Period 4: French
Period 5: Drama