Cyrus Lauve
"Leo"
Maybe miracles do happen
---
Full name:

Cyrus Nicholas Lauve



Nicknames:

Leo, Cypress, Nic


Age:

26


Gender:

Male


Occupation:

Lion tamer




Eye color:

Dark brown but in stage wears golden contacts to match Zari's fur


Hair:

He has short, brown hair



Build:


He's 183cm tall and has pretty muscular body from all the farm work he has done.



Distinguishable features:






Outfit:


While performing he wears a blue tuxedo with a white shirt. However behind the stages you can see him in ordinary clothes. Most often he wears a t-shirt with a pair of sweatpants since they're comfortable while he plays around with Zari.



FC:

Ben Barnes
---
Tomorrow is tomorrow. Why worry it now?
---
Personality:
As a former country boy, he's laid back but hardworking and has a good sense of humour. He doesn't take his life too serious and prefers to live a simple life. He has carefree attitude and isn't really concerned about the future or even the next day. He takes one day and one task at time and rarely makes plans. He's also a bit absent-minded and forgetful. It's not rare to see him just laying on the grass behind the tents alone, watching sky and thinking his life, Zari and circus.
He gets along with animals as well as people. But even if Cyrus gets along with others easily, he still prefers not to talk to them unless it's really important. He's also not used to be in big crowds so being circus performer is still making him nervous. He never talks with the audience members after show, only performs with Zari and hides to the backstage. It's not easy to get him open up about fears either.
Likes
◊ Zari – he loves the female lion more than anything
◊ Nature – Cyrus' always been country boy
◊ Mythical creatures – he's curious about everything a human eye can't see
◊ Pizza – He never ate it at home, so when the circus crew ordered some
Cyrus found a new favourite dish
◊ Sunrises – Every new day is a new start and filled with hope

Secret:
Cyrus can actually understand some animals if he has a bond strong enough
with them. He's not talking to them in their language, it's more like hearing
their thoughts in his mind.
Dislikes
♦ Animal abusing – He gets easily angry when seeing something like that
♦ Plums – He thinks they always taste rotten
♦ Thunder – It makes most of the animals go crazy and he has to try calm
them down
♦ Large crowds - They make him nervous
♦ Rock music – He's never been a fan of it

Worst fear:
Afterlife - He's not scared of dying itself but what comes after it. Cyrus is
afraid that he hasn't lived his life well enough to earn eternal rest and
peace but ends up being stuck in earth wandering aimlessly.
Abilities:
Skills
♥ Animal taming – not only with Zari but he's good at handling almost every
animal. Some say he can speak to them.
♥ Riding – He's been with horses as long as he remembers
♥ Strength – He's physically strong since he's been working with his hands
most of his life
Flaws
♠ Often late - Because of his carefree lifestyle he's never on time
♠ Rarely talks to anyone - He prefers to spend time with the animals than
have a conversation with someone else
♠ Singing – He likes to sing but no one else wants to hear when he does
---
Animals are like children. They need to be taken care of.
---
History: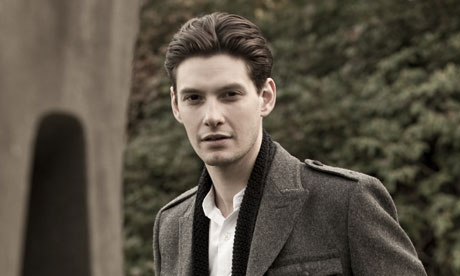 He lived a happy childhood growing up in a small farm with sheeps, horses, cats, dogs and chickens. It wasn't rare to see him helping in the neighbours cattle farm either. Cyrus loved all the animals and learned how to ride a horse in young age. He enjoyed galloping on the hills and did it every time he had a chance.
At the age of 17 he applied for a job at zoo. He got the job and it was his dream coming true. At first he took care of rodents but quickly got to work with other animals like donkeys and camels. Seeing his skills and calmness with the animals he was moved to work with big cats - and fell in love. He often spend his days playing with them and even when his shift was over or when it was his day off he still went to take care of them and enjoyed every moment with the lions, leopards and tigers.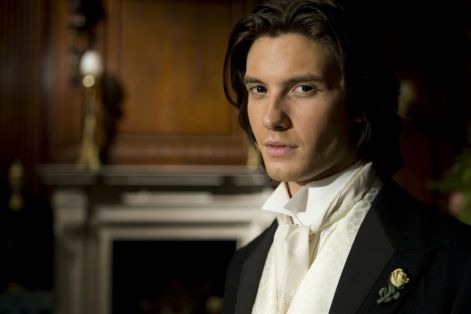 He then heard from the news that there had been mysterious accident on the Circus during the lion taming show. The lion tamer ended up to his death but nothing was showing it was the lion's fault. There was also noted that with no one else to take care of the lion the Circus had to put it down. Wanting to prevent this destiny of gorgeous feline, he took a phone in his hand and asked to come and prove his skills.
Cyrus still remembers the first time he met six-year-old Zari – the lion queen. It was a shock to him that the lion was actually female. Because male lions looked better at shows they used a fake mane. However it was clear that the animal was upset from the death of previous tamer. Cyrus wasn't scared of the lion – he had already worked with them and he knew Zari was tamed. What worried him was if he could prove himself to her. The first three days he let her be in the cage, feed and petted her as well as talked her. He talked her a lot – about who he was, stories from the zoo, even weather. He wanted Zari to get familiar with his voice and presence. After the third day he opened her cage. He did nothing else. He continued to do exact same things as before allowing her to came out when she felt like it. It took two more days before Zari stepped out of the cage. It was the moment changing his life.
Now he has been with the circus a little over two years. He loves Zari more than anything else and is always taking care of her and playing with her.