---
---
~
~
When exploration quietly calls for you, will you answer its silent plea?
---
---
-Kingdom of Halcion, Twelfth providence of the Tabithan Empire-
---
---
For some, the present day is a time of sadness, dread, and woe. For others, there's a light in the darkness where adventure, prosperity, and new beginnings can be found...
The origins of the demonic wyvern dragon known as Cyrodil are considered hazy and enigmatic to even the most brilliant of scholars of Halcion. Some legends say that the black-scaled beast is a spirit-like entity created from chaos and the ill intentions of men. Other minds proficient in myths beg to differ; they acclaim that the dragon was once a humble creature, but through black magic, was cursed by a dark necromancer to become a force of destruction. Whatever people say, one thing is for certain: none in history have dared to approach Cyrodil. Although the unknown barely scares the most cowardly of citizens in the kingdom, the dragon's sheer might and power as it flies across the sky is enough to convince the people that the creature is a force not to be reckoned with.

Unfortunately, five months ago, the Halcions finally got a taste of the monster's raw strength. For reasons unbeknownst to the most trustworthy and accurate prophets of the land, the dragon attacked the capital city of Ingotstone, leaving an ancient gathering place of pride-inducing history in ruins. Not only that, but as Cyrodil left its mess behind, the queen was found unconciously dangling from inbetween the dragon's claws. Although the city's engulfment in devilish black flames hit the Halcions quite hard, nothing could compare to the sadness of having the beloved queen stolen away by such a terrifying monstrosity.

With the hard work and labor of the people, the once-destroyed city was rebuilt in a relatively short period of time. The king's spirit, however, took a much longer time to mend. He had truly been heartbroken over the death of his beautiful wife. He hosted parties and celebrations in order to find a new person to share his life with, but he couldn't bear the guilt of replacing his beloved lady. However, this guilt didn't last for all too long. One day, a prophet ecstatically ran into the palace proclaiming that the queen was still alive. After showing proof of his acclamation to the king, the prophet's statement was believed to be true.

Now, much talk is going around about the ridiculously high bounty on Cyrodil's head, as well as the reward for the recovery of the queen back to Ingotstone. There has been much confusion as to why the king is opening the bounty to the public and not just the royal guards and elite knights. The answer is simple and to-the-point: Cyrodil is vile and outrageously dangerous, and so any help that could lead to the beast's capture or slaughter would be greatly appreciated.

Of course, with the promise of gold comes the rising of courageous men and women who long to make a name for themselves. Many new adventurers are rising up to the plate from all over Halcion, and not only humans; other creatures from the land such as elves and centaurs are looking to reep the rewards of the journey as well. Everyone has a different motive. Some are looking to seek vengeance upon the dragon and be remembered as great warriors, others are in it to bring honor to Halcion by reuniting the king with his wife, and of course, a few are only making the trip for money alone. And there's another reason why some people are willing to travel the distance to Farendell, where the dragon lives...

Supposedly, when the prophet told the king of his wife's location, he also revealed the location of a mythical and legendary sword known as Hollidelt. Hollidelt is one of the twelve weapons of Tabitha, and is believed to have magical powers. It is prophecized that the wielder of the enchanted sword will be granted immortality, as well as resistance to any and all diseases or curses. To some people, that means if the sword is in their possesion, they will no longer be sick, and they will no longer have to suffer the burdens of their lives. Of course, in the wrong hands, the sword could mean lethal consequences, but the benefits of finding the treasure far outweigh the risks.

Although the destination's rewards blind the eye with prosperity and glory, one must not forget about the journey itself. Many dangers stand in the way of Farendell. There are traps, monsters, and vicious animals awaiting their time to strike unnoticing victims. Not to mention with everybody heading in the same direction, some travelers aren't willing to play nice with others. If you don't watch your step, you may just end your life before you have the chance to figure out what's going on.
So, how will you be making the trip to Farendell?
---
---
The Travelers

Prince Aurelius Adminius | Prince of Halcion | FC: Jamie Campbell Bower |

Taken

|


Princess of Halcion who is travelling in secret and without her father's permission | FC: Holliday Grainger | OPEN |


Seleste Morthlock | Born with the power of shapeshifting; a power considered extremely divine and sacred in Halcion | FC: Katie McGrath |

Taken

|


Excellent warrior, as well as the youngest general of the royal Halcion army in history | FC: Kit Harington | OPEN |


Lady Death | Known as the best marksman in Halcion | FC: Liv Tyler |

Taken

|


Champion jouster and excellent equestrian | FC: William Moseley | OPEN |


Elion Ondovir | Wizard proficient in elemental magic and necromancy | FC: Tom Hiddleston |

Taken

|


Witch proficient in alchemy and enchanting | FC: Eva Green | Reserved |


Ash ("Black Axe") | Former criminal trying to clear his name | FC: Richard Armitage |

Taken

|


Bandit who is only in it for the money | FC: Oona Chaplin | OPEN |


Tarquin Rethleon | Mercenary who will get payed a fortune if he brings back the sword | FC: Colin O'Donoghue |

Taken

|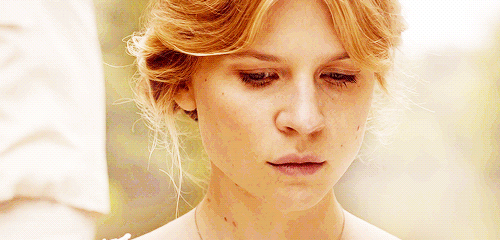 Sadia de Montefort | Afflicted with the disease of clinical lycanthropy | FC: Clemence Poesy |

Taken

|


Trying desperately to break a curse set upon her by an evil witch | FC: Sophie Turner | OPEN |


Thaothien Airekhor | Man going on the journey in order to cure his vampirism | FC: Jared Leto |

Taken

|

Slave from a foreign land who will be granted freedom if he recovers the sword | FC: Eddie Redmayne | OPEN |


300-year-old succubus who feeds on the souls of foolish men | FC: Keira Knightley | OPEN |


Bowman Woodcroft | Peasant man seeking adventure | FC: Colin Morgan |

Taken

|


Huntress who has lived in the forests of Halcion for most of her life (Rivals with the elf) | FC: Kristen Stewart | Reserved|


Alice Starlight | Traveling bard who is close friends with the prince | FC: Lindsey Stirling |

Taken

|


Elias Stern | Leader of a guild of assasins | FC: Ben Barnes |

Taken

|


Elf who is tasked with protecting Halcion's nature and wildlife (Enemies with the huntress) | FC: Tamsin Egerton | OPEN |


Centaur knowledgeable in survival and warfare, as well as Halcion's urban legends and myths | FC: Jason Momoa | Reserved |
---
---
Character Sheet
Code: Select all

[center][font=castellar][size=400][u](insert your character's name here)[/u][/size][/font]
[img]Place image of gif of character here[/img]
[font=viner hand itc][size=200][i]Put character quote here[/i][/size][/font]
[hr][/hr][hr][/hr]
[right][img]Pic or gif[/img]
[img]Another pic or gif[/img]
[img]And one more (you may add more if needed)[/img][/right]
[font=times new roman][b]Name:[/b] First middle and last please
[b]Nickname:[/b]
[b]Age:[/b]
[b]Sexuality:[/b]
[b]Species:[/b] Human, or if your character is a mythical creature, put it down here
[b]Occupation:[/b] (if any)
[b]Likes:[/b] List at least five
[b]Dislikes:[/b] Again, at least five
[b]Hobbies:[/b] What does your character like to do? Name at least two
[b]Fears:[/b]Everyone has them. List at least 3.
[hr][/hr][hr][/hr]
[left][img]Pic or gif here[/img]
[img]Another one[/img]
[img] and one more please[/img]
[/left]
[b]Skills and abilities:[/b] List your character's strengths, as well as their abilities and powers. (if they have any) What is your character good at? If they have powers, make sure to give a brief overview of the power.
[b]Weaknesses:[/b] Physical weaknesses or mental weaknesses. You must name at least three.
[b]Equipment:[/b] Name any and all items that your character travels with. Also, do they travel any specific way, like on horseback? If your character doesn't really carry anything, you can just give a description of their appearance if need be.
[b]Flaws:[/b] Not to be confused with weaknesses, what is your character bad at? Dancing, cooking, singing? Any part of themselves that they consider a flaw, such as their personality or their appearance?
[hr][/hr][hr][/hr]
[right][img]You may put one large picture, or you may put three pictures/gifs. Whatever you prefer.[/img]
[img]*optional* pic or gif[/img]
[img]*optional* pic or gif[/img]
[b]Personality:[/b] I expect at least three good paragraphs. Try to explain their bad traits as well as their good ones.
[b]History:[/b] Again, a good number of paragraphs.
[b]Other:[/b] Anything else you'd like to add? fun facts are totally allowed :)[/font][/center]
Rules
"Seriously? A face claim roleplay? That's so retarded! This is stupid! YOUR stupid! Everything about you is stupid!!"
...Okay, relax. Look, I know not everyone likes face claim roleplays. If you don't like it, then don't join! Before I switch accounts, I at least want to try one of these roleplays successfully. If it makes you feel any better, you're totally allowed to switch the face claims. Keep in mind, however, that this is a fantasy roleplay.
"Alright, fine. I'll join. How long do reservations last?"
I'm giving you up to 48 hours to at least start a character sheet. If you don't have anything up in 2 days, i'm taking away your reservation. I'm serious about that. I've done it many times before.
"Just to let you know, I still hate you."
Alright, good to know. You can hate me all you want. Just don't put it in the ooc, because ooc drama is not tolerated here. In all the roleplays I've created, there's always been that ONE person who has never failed to piss me off. Don't be that person. JUST DON'T.
"Hmm...all these characters are boring...please tell me you are adding more, because I can't stand your lack of creativity."
I may or may not be adding more characters depending upon how many people join. If we reach the point where more characters can be added, then I will add more. I have some ideas for spare characters in my head, but if you have any ideas for newly added characters, then please get in contact with me. As of right now, I am not adding any more characters.
"*Sigh* Fine. Can I at least make my character an awesome warrior guy?"
Sure. You can add on to the character however much you want. Keep in mind, however, that god-modding in any way shape or form is not allowed.
So like, no mind reading, no seeing people coming from miles away, controlling people's characters and stuff like that.
"BUT I WAS GONNA GIVE MY CHARACTER EAGLE VISION FROM ASSASSIN'S CREED..."
NO!!! NO EAGLE VISION FROM ASSASSIN'S CREED!!! Despite how awesome it is, it gives your character an unfair advantage, and it is considered god-modding. Kapeesh?
"...Kapeesh. Geez, you're no fun! Can I at least, like, kill people?"
Yup. This is a mature roleplay. Violence and swearing and shmexy romance and all that fun stuff is allowed. You can freely kill NPCs, but if your going to kill one of the main characters, contact the person who is playing that character before establishing anything. Otherwise, that's godmodding as well.
"Okay. I'm taking the mercenary guy. He seems cool. This may seem absurd, but can i ask...is magic allowed?"
Yup! Even if it doesn't say so below the gif, your character can still have minor magical abilities. Although considered satanic depending upon who you ask, magic is a practiced art in the providence of Halcion. The two wizards listed above have very strong powers. If you're going to make your character magical, I don't want them being as strong as those two wizards. It would just sort of throw things off balance... Also, don't feel like your character NEEDS to have magic. Magic is really hard to learn, and so most people can't conjure flames from their hands or bring the dead back to life. Who needs magic when you've got a battle axe, right? :)
"Sweet! But wait, I don't want my mercenary to have magic! Can i make another character?"
Sure thing! You can have up to three characters. Always be aware of the gender ratio, though.
"Okay, one last question...how many words i gotta write for this thing?"
The minimum is 300 words. I'd prefer at least three good paragraphs per character. If you couldn't tell already, I like detail. Please also put in good grammar and spelling! We all make mistakes, but try to put in some good effort.
"Alright...WAIT!!! One FINAL question...is there a password on this?"
Looks like your inquisitiveness has saved you my friend!....Yes. There is a password. In the ooc, tell me your favorite mythical creature. My favorite is the classic forest elf, but i also have a thing for dragons and kitsunes.
"Kitsunes? You mean those japanese fox things?"
Yup. Those japanese fox things. I uh...played a lot of pokemon as a kid...
That's it for the rules! Lastly, have fun! :)
Taking place in...
Arcs are bundles of posts that you can organize on your own. They're useful for telling a story that might span long periods of time or space.
There are no arcs in this roleplay.
There are no quests in this roleplay.
Here's the current leaderboard.
There are no groups in this roleplay!
Welcome home, Promethean. Here, you can manage your universe.
Arcs are bundles of posts from any location, allowing you to easily capture sub-plots which might be spread out across multiple locations.
You can create Quests with various rewards, encouraging your players to engage with specific plot lines.
Settings are the backdrop for the characters in your universe, giving meaning and context to their existence. By creating a number of well-written locations, you can organize your universe into areas and regions.
Navigation
While not required, locations can be organized onto a map. More information soon!
There are no groups in this roleplay!
By creating Collectibles, you can reward your players with unique items that accentuate their character sheets.
Once an Item has been created, it can be spawned in the IC using /spawn Item Name (case-sensitive, as usual) — this can be followed with /take Item Name to retrieve the item into the current character's inventory.
Give your Universe life by adding a Mob, which are auto-replenishing NPCs your players can interact with. Useful for some quick hack-and-slash fun!
Mobs can be automated spawns, like rats and bats, or full-on NPCs complete with conversation menus. Use them to enhance your player experience!
Current Mobs
No mobs have been created yet.
Locations where Mobs and Items might appear.
You can schedule events for your players to create notifications and schedule times for everyone to plan around.
Add and remove other people from your Universe.
Orphanage
By marking a character as abandoned, you can offer them to your players as pre-made character sheets.
"Trust nobody, least of all me."
"Oh, don't mind me. I'll just be over here... doing the laundry."
"There is some good in everyone... the trick is finding it."
The Forge
Use your INK to craft new artifacts in Across the Wilderness. Once created, Items cannot be changed, but they can be bought and sold in the marketplace.
Notable Items
No items have been created yet!
The Market
Buy, sell, and even craft your own items in this universe.
Market Data

Market conditions are unknown. Use caution when trading.

Quick Buy (Items Most Recently Listed for Sale)
None
Discussions
Topics

Replies
Views

Last post
Most recent OOC posts in Across the Wilderness
There have been no posts in the OOC topic for this roleplay!