Thaothien Airekhor
This... curse of mine. I shall end it. Let no one else suffer the pain I feel.
---
---
Full Name: Thaothien Junazard Vladislav Airekhor
Nickname: None, but he does allow those close to him to simply call him Thaothien. Otherwise, he must be referred to as Lord Airehkor.
Age: He's not quite sure how old he is. He remembers the day he was bitten, and when his life completely turned around then, but according to today's modern calendars, that would have been over three hundred years ago. Further, he's forgotten everything about his life before he was bitten.
Sexuality: Pansexual, but he will never pursue anyone. He's too afraid of what he'll do to them.
Species: Vampire, but not by choice.
Occupation: He holds the title of Earl, but he doesn't remember how he came by the it, and when it was presented to him. However, despite his affliction, Thaothien has ruled justly, and his people are content.
Likes:
~Roses, they are beautiful despite their thorns.
~Moonlight. Surprisingly, the light soothes him, makes him feel safe.
~Listening to his lone servant, Thalia, play the harp for him.
~Solitude, it bring him peace.
~Reading books. Thaothien loves the way that it is possible to do anything at all within the realm of fiction.
Dislikes:
~Bloodshed or fighting of any kind. While Thaothien is not above fighting to defend his own life, or the life of something precious to him, he hates making or seeing anyone draw blood.
~His curse. He hates the way he thirsts for the blood of others.
~Physical Closeness. He prefers that people stay at least three feet away from him at all times.
~Sunlight. It doesn't hurt him, however, it is very annoying and bright.
~Uncivilized people. He does not dislike those who choose to live in the forest or others who choose to live simply. What he truly despises, are people who act like barbarians who have no reason to. He hates mindless killing/violence, the use of curses or swearing in front of women, and any other barbaric acts.
Hobbies: Practicing the noble art of fencing and working his forge.
Fears:
~Scratching the Itch. Thaothien fears, more than anything, that one day, he will give into his darkest of urges and feast upon the living until he has had his fill. That he will lose himself to the thirst and become a monster.
~That there is no way to cure his cursed blood, that he will remain a vampire forever.

---
---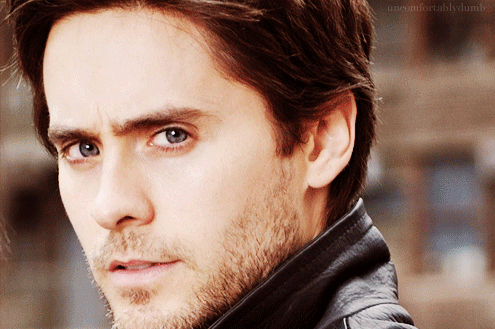 Skills and abilities: As a vampire, and an unwilling hunter of Men, Thaothien is much more physically powerful than the race of men. He benefits from several unique passive abilities.
~Enhanced Condition: Thaothien has enhanced strength, speed, senses, durability, endurance, agility, durability, jump, dexterity, flexibility, stamina, reflexes, and a regenerative healing factor. While these make him a better fighter than men, this should not mean that he is an indestructible behemoth of doom. While he tires less quickly than normal men, he does tire out after continuous exertion.
~Blood Consumption, and Empowerment: Should Thaothien ever consume any blood, it will massively augment his abilities, bringing his condition to supernatural levels. The more blood he consumes, the stronger he gets.
~Insanity Inducement: Whenever Thaothien consumes blood, he has a chance of completely losing himself to the bloodlust and becoming a complete monster. The more blood he consumes, the bigger the chance.
~Flight: Thaothien is capable of wingless flight. However, whenever Thaothien does take flight, he is cloaked in a shadowy sort of cape that makes him appear like nothing more than a wisp of deep black smoke.
~Minor Telekinesis: Thaothien is capable of moving small objects with his mind. This power is the only one that Thaothien hasn't mastered, and is relatively weak even now after long years of practice. Thaothien is currently only able to life anything he himself could physically lift with one hand. Though Thaothien is strong, physically, his Telekinesis cannot match his physical might. Thaothien's ability to move things extends to things like torches, a ring of keys, a dagger, and other small one-handed items. He is skilled enough to manipulate an object's position in midair, like turning it, or flipping it, but not enough to make a sword fight on it's own.
Due to all the spare time Thaothien has, from his extended lifespan, he has had a long time to practice up and is very skilled in a few specific fields. He is an excellent smith, as his natural abilities make him stronger, more dextrous, and has more stamina than human smiths. These same abilities lend themselves very well to the noble art of combat fencing.
Weaknesses:
~Sunlight. While it doesn't hurt him physically, it does dazzle him temporarily, until he can cover his eyes. It makes him dizzy and he doesn't like it.
~Wooden stakes and Decapitation. Both are deadly to Vampires and are tried and true ways of dealing with Vampires.
~Crosses, or more specifically, the beliefs of those who are holding them. Priests who channel their beliefs through their crosses can hurt Thaothien with their divine power.
~Running Water. It forms a barrier that he cannot pass over unless someone carries him over it.
Equipment: Though he usually doesn't wear it in his home, Thaothien has forged a set of armor that was made with a Vampire's enhanced strength and endurance in mind. It includes a breastplate, pauldrons, greaves, a chainmail vest, a short chainmail skirt, and bracers. He wears a leather jacket, several belts, linen pants, and lightweight boots. While the armor is thick enough to protect him, it is thin enough to move and fight in. For weapons, Thaothien carries a two-handed longsword, a dueling rapier, and two hunting knives all of which he made himself. They are very sharp and very durable.
Flaws:
~Thaothien hates his canine teeth. They set him apart as something inhuman. He goes out of his way not to talk much when he interacts with others.
~Thaothien's skin is very pale, also marking him a Vampire.
~Thaothien's eyes will change from their usual blue to blood red based on how much he thirsts for blood. The thirstier he gets, the redder they turn.

---
---
Personality:
At first glance, Thaothien appears to be a loner, at least that's what most of his subjects think of him, and that assumption would be correct. He doesn't like to be in the middle of big groups or even small ones. The only time Thaothien is truly comfortable is when he is by himself, or with his only servant, Thalia. He shuns large groups as best he can, purposefully keeping to himself. When presented with a situation that he is uncomfortable with, Thaothien retreats emotionally, often putting on a façade of charm and charisma so that he doesn't have to get too close to anyone he might hurt. He keeps others at arms length for fear of what he might do to them. Unlike a were, who hungers only during the full moon, Thaothien is always thirsty. He holds himself back by willpower alone, feeding only on animals that were slated for slaughter. Thaothien, while relatively calm an in control during the majority of his waking ours, lives in fear of the one moment when he'll snap, and the smell of fresh blood will overpower his reason.
Upon closer examination, Thaothien is actually, a perfect gentleman. He is chivalrous, well-mannered, polite, and perfectly kind. He has a sharp wit, a good sense of humor, and a generous soul. He never uses underhanded methods to get what he wants and always openly challenges those who would oppose him. Those who get to know Thaothien have found him to be loyal to the point of madness. While he normally shuns most conversation, those whom he trusts can always find, in him, a listening ear, an endless source of advice, and a wonderful wordsmith. While Thaothien tries to keep himself closed off and away from the company of others, he genuinely loves people despite the way his curse keeps him from interacting with them. Such a heavy burden has taken a larger toll on Thaothien than he cares to admit, but he will never complain about it to others, always shouldering the responsibilities and secrecy with silent stoicism.
While Thaothien's basic personality may appear to be a weakling or a coward, that should not immediately be taken as true. When provoked into a situation that requires him to fight, Thaothien becomes cold, completely emotionless, and condescending to his opponents. He is not someone to take lightly and that is reflected in his fighting style. He is a powerful foe who will not stop chasing you until the end of days. If continually taunted or provoked, Thaothien will, with greatest regret, fight with his full ferocity, allowing himself to feed upon those whom he has deigned are no longer allowed to live. However, he will never drain someone dry, for that would spread to them his curse of Vampirism. He will take just enough blood to make them woozy and then use his full strength to grind them into the dirt, if he can keep himself from taking more. So far, Thaothien has not created any vampires of his own. However, Thaothien, like all true diplomats, will only resort to violence as a final measure, once all other options have failed. To him, life is precious, and so very fragile.
History:
Thaothien remembers very little of his past life, before being bitten that is, and everything else has not mattered enough for him to take notice, but that makes for a very boring history section, so let's dig a little deeper, shall we? Thaothien woke the next morning after being bitten in the middle of a forest. He doesn't remember who bit him and or how he got to where he was, in fact, Thaothien didn't even remember his own name. Any life he might have had before the bite was lost to him. All he could remember were the basics of survival, to eat, to breathe, to sleep, etc. He didn't know how to read or write, he could barely even speak. The only things he had with him were the clothes on his back, and a strange ruby in his pocket. He lived, for a while, in those woods, hunting small game, and living in a cave by the river which cut through the forest. He might have been there for the rest of his unnaturally long life had he not been found by some passing fishermen, who brought him into town. There he bathed, ate, and was taught to speak once more. Having no place to stay, Thaothien almost left for the wilderness once more. He would have too, had not a local family taken pity on him, and let him come to live with them. For years he worked as a farmhand, learning to read, write, and speak. He was taught manners and how to make life bloom from the earth, and how to turn useless lumps of metal into fine tools that would help the village grow. Strangely though, he never ate anything but meat, and barely slept. Over a few weeks, his canine teeth began to grow, his skin became pale, and no matter how often he tried to sleep, nothing could remove the dark circles forming around his eyes. Worried for his health, and the safety of the villagers, the family Thaothien was living with called a priest to exorcise the evil from his body. Sure enough, that very night was how Thaothien discovered that he was a vampire. As the priest prayed, Thaothien felt a pain in his neck, and a throbbing in his heart. He tried to hide his discomfort, but as the ceremony proceeded, Thaothien could contain himself no more. He stood just as his body was engulfed in flames, he screamed and the family's belongs flew around the house as if they had lives of their own. The shriek was long, loud, and piercing, everyone present had to cover their ears; the ceremony ended, saving Thaothien's life. He reverted back to animal instinct and flew from the house.
When Thaothien woke the next day, his whole body ached, and he felt as if his skin had been peeled off with a dull razor and then sloppily sewn back on. His head ached like he'd spent the night in the tavern, and his neck burned like fire. There was a pool of water not far from where he was, so Thaothien walked over to it, curious to see just what was causing him so much pain. When he looked into the water, he saw nothing. Shocked, he recoiled. What was he expecting to see? What did he look like now? Why was there no reflection. Thaothien wanted answers, and he would find them. Thaothien walked. He walked and walked. Thaothien didn't remember how long he travelled, only that it must have been hundreds of miles. Thaothien continued walking until he found mountains, and when he reached the foothills, Thaothien's only thought was to ascend. When he reached the top, he saw that, on the other side, was a city. It was a huge city, prosperous, and sprawling. The city was like nothing he had ever seen. It was like a beautiful light that nothing could extinguish. Thaothien walked towards it and learned it's name. Halcion, with the shining jewel of Ingotstone at its center. It was a magnificent kingdom. That was where, if Thaothien could call it such, was his true birthplace. It was the place where he truly existed. He wasn't the best of farmers, but as far as smithee's went he was excellent. He made a living working as a blacksmith, but it didn't stop there. His tools were so sturdy, his blades so sharp, and his decorations so fine, that his business quickly expanded. He became one of the premier smithees in Ingotstone, but such peace was not meant to last. War, as it always does, enveloped the land. Soon, the humble smith was enrolled in the King's royal army, and he marched, as did thousands of others, to defend his home and the land he'd come to love. Unfortunately, on the battlefield, Thaothien also excelled. While he was shy, and unwilling to kill, the initial shock soon faded, and Thaothien became a ruthless killer of anything that stood in his way.
The war ended rather mundanely. For such a horrific blight on the world, it was over within a few short hours and in a meeting Thaothien was not allowed audience. However, for his valor, Thaothien was awarded an Earldom, a small town outside of the kingdom. There he has spent the remainder of his days. He buys books and tools for his subjects with their tax money. He spends whatever is left on improving the quality of housing, roads, and livestock. The rest of Thaothien's time is devoted to practicing the art of fencing, writing poetry, reading novels, and practicing his smithing. Half of the tools he gives to his people are made by him personally. As a result, none of his skills have dulled, but his lack of liveliness is beginning to show. It was during this time tha Thaothien learned what he truly was; a vampire. This single thought chilled him to the bone. It explained everything, it made everything clear. The curse within his blood terrified Thaothien. He spent years, decades buying books, researching his condition. There had to be a way, some method of deliverance. All avenues that he discovered led to his death and soul's purification. Every failure, every dead end took a toll on Thaothien. His shoulders slumped, his humor vanished, and all liveliness faded from him. His only solace was the music his most recent servant, Thalia, played for him, and the solitude of his castle.
Thaothien is old, by just about anyone's standards, and yet, he doesn't look as if he's reached his thirties. Regardless, Thaothien has lived and loved much more than he ever cared to, watching those precious few he allows within his heart become old and die while he stays young and fresh, for what looks to be forever. Thaothien was considering killing himself when it happened. The attack on Ingotstone, the Capital of Halcion, and the closest city to Thaothien's earldom for miles. The demonic dragon Cyrodil attacked Ingotsone with a fury that Thaothien had never seen before. He stood, motionless as the dragon ravaged the city. Finally, when the attack was done, Thaothien ordered his people mobilize immediately to assist with the repairs. They obeyed without argument, many had family within the city. Through their efforts the city was rebuilt, Thaothien himself assisted in the repairs, making tools, building houses, and leading his people throughout the entire process. When the repairs were finally finished, Thaothien grieved with the rest of the city. The queen was a beautiful woman. A woman who smiled, truly smiled, upon all she saw. She was graceful and she was generous. She was everything that Thaothien wished to emulate in a ruler. He took her loss personally. Perhaps if he had sent his people sooner, attempted to repulse the demon, perhaps then she would still be here with him. Time passed, and Thaothien's people moved back to their homes. Thaothien comported himself as he always had, with sadness and solitude. Then came the word of
Hollidelt
. The twelve weapons of Tabitha were old news, nothing particularly interesting. However, rumors were circulating, Hollidelt, the Holy Sword of Tabitha, was real. Thaothien had stumbled upon it during his research, but had dismissed it as a fairy tail, a legend. It was something only foolish children were made to believe in. However, if the sword was real, truly real, it demanded pursuing. After creating his magnum opus, his armor and current weapons, Thaothien left his castle. He left his town to the village elders and their careful guidance. He headed into Ingotstone to pick up any information he could about the sword before setting off to find it. He, like the hundreds of others, are searching for Farendell.
Other:
Thaothien wears an amulet of some kind on his breastplate. He calls it the "Bloodstone." When he drinks from anything thats still alive, the stone glows faintly. Thaothien has no idea where the stone came from. When he woke up after being bitten, the Bloodstone and the clothes on his back were all he had with him. Thaothien didn't even remember his own name. He made up a new one.