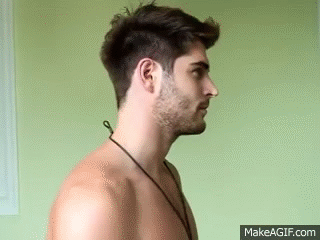 ---
---
---
---
|

Name

|
Jamison Matthew Rucker

|

Nickname(s)

|
Jamie

|

Age

|
25

|

Sexual Orientation

|
Heterosexual

|

Face Claim

|
Nick Bateman

|

Dialogue Color

|


hex



|

Thought Color

|


hex



---
---
---
---
Jamison was the miracle child his parents had prayed for. For a long time his parents couldn't conceive. It took several thousand dollars and rounds of in vitro to get his mother pregnant. Throughout her pregnancy they had several scares and she was put on bed rest for the last trimester. At every turn they kept expecting to lose the baby. Towards delivery they were warned that Jamison might not lead a regular life due to the complications. The birth was an even worse nightmare and they nearly lost both the baby and the mother.
Once the scare was over they were relieved to find not only would his mother live, but Jamison was a healthy baby boy. He was the pride and joy of his parents. As he began to grow they longed to give him a little brother or sister. They knew they would be unable to conceive again and began to look into the adoption process. Jamison was six years old when they had found Drennan. For a young six year old it was difficult to wrap his mind around the fact that the younger boy they brought home was now his brother.
In the beginning things were difficult to adjust. Jamison didn't like having to share everything with a boy he didn't know. They fought constantly and his parents wondered if it had been the best decision. After about a year things clicked between the adoptive brothers and Jamison began to treat Drennan as his baby brother. The two quickly became inseparable despite their age gap and Jamison didn't hesitate to stick up for his little brother even though it often landed him in trouble.
Jamison was the more rebellious of the two. As a teenager things got worse and he was hanging out with the wrong crowd. Drennan never seemed to want to tag along, so when Jamison was busted for breaking and entering he ended up going to juvenile detention alone. It was the first time the brother had been separated for an extended period of time. Jamison hated being locked up and ended up getting more and more time tacked on because he kept getting into fights. While he was there he met a girl named Clarissa and they hit it off. He liked her "don't give a shit" attitude and it wasn't until she was released that things fizzled between them.
When Jamison was finally released his parents put him in a program to try and help him with his anger issues. While he was there he met a girl, one of the volunteers, named Adaline. For whatever reason she was determined not to give up on him. She was the sort of girl that you found when you went to church socials, and Jamison was not the type for church socials. Adaline was able to break past the "bad boy" exterior he often put out and helped him see his potential. Adaline believed in him when he couldn't and he fell in love with her for it. They began to date after he finished the program and she helped him get into college. Jamison wanted to be a lawyer and there were many late night she helped him study. It was the end of his junior year when he proposed to her. Adaline said yes. For the first time in his life he felt in control and knew where he was going.
Jamison had finished his first semester of senior year when he and Adaline were in a car accident. Jamison had been driving and they were struck by a drunk driver on the passenger side. Adaline died on scene. Jamison fell apart after that. He dropped out of school and refused to talk to anyone for days. It had been over a month when Drennan approached him and offered they go on their cross country trip. Both Jamison and Drennan had talked about driving cross country since before either of them had their license. Drennan told him it would be a good way to clear his head and it would get Jamison out from under their worried mother who bugged Jamison relentlessly about how he was doing.