"Most gods throw dice, but Fate plays chess, and you don't find out til too late that he's been playing with two queens all along." - Terry Pratchett
---
---
---
---
❖▐
❖▐
❖▐
❖▐
❖▐
❖▐
❖▐
❖▐
❖▐
❖▐
❖▐
❖▐
❖▐
❖▐
❖▐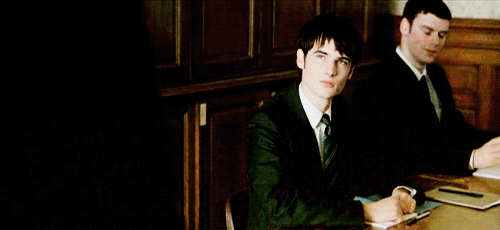 FULL NAME:
Aiden William Stuart
NICKNAME(S):
'Den, Crybaby (by step-mother)
DATE OF BIRTH:
April 30th
AGE:
turning 17
GODLY PARENT:
Hecate
YEAR:
11th Grade
GENDER:
Male
SEXUALITY:
Bisexual
ETHNICITY:
American of Scottish/Irish descent
DIALOGUE OR THOUGHT COLOR:
#4f7782
---
---
❖▐
❖▐
❖▐
❖▐
❖▐
❖▐
❖▐
❖▐
❖▐
❖▐
❖▐
❖▐
❖▐
❖▐
❖▐
❖▐
❖▐
❖▐
❖▐
❖▐
❖▐
❖▐
❖▐
❖▐
❖▐
❖▐
❖▐
❖▐
❖▐
❖▐
❖▐
❖▐
❖▐
❖▐
❖▐
❖▐
❖▐
❖▐
❖▐
❖▐
❖▐
❖▐
❖▐
❖▐
❖▐
❖▐
❖▐
❖▐
❖▐
❖▐
❖▐
❖▐
❖▐
❖▐
❖▐
❖▐
❖▐
❖▐
❖▐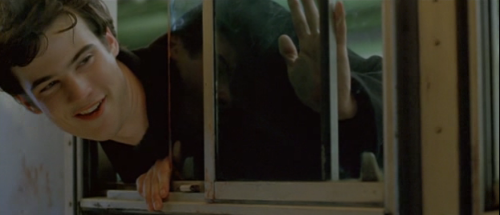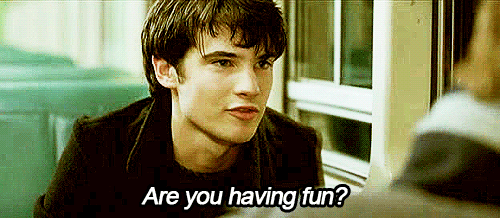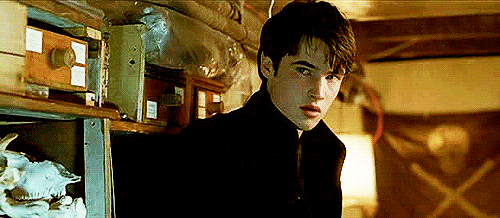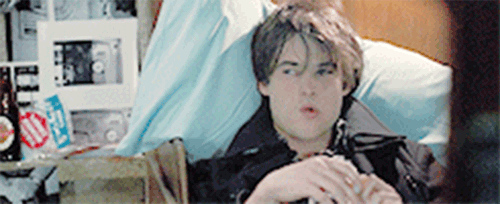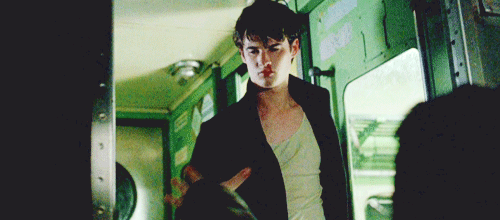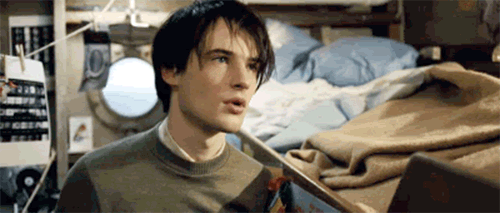 PERSONALITY:

Aiden is a friendly guy of few words. He would much rather sit in the sidelines and observe his peers chat away rather than put himself in the spotlight. A leader he definitively is not as, for one, he is not a social butterfly, and, two, he prefers to follow the crowd, from a safe distance of course, to learn from their mistakes. He is an observer, but one that loves to meddle—for "scientific reasons," he claims—so much that the few that are aware of this side of him have wondered if he wasn't actually a hell-spawn of Eris or Hermes. If asked directly though, he would laugh it off, claiming that his actions were justified by curiosity and not boredom or mischievousness. For the most part, the targets of his misdeeds are picked objectively and just so happen to have the misfortune of catching Aiden's eye, but that is not to say that he isn't beyond making the lives of his enemies a living hell. Those individuals know who they are or will hopefully realize it soon enough for their sake, but even if he can hold quite mean grudge, whether he dislikes you or not, none are safe from Aiden's "experiments" except his closest friends. What he decides to test out or subject his peers to is decided with as little emotional attachment or conscience as possible which may make him out to be a cold and cruel bully. Such labels wouldn't be too far off from the truth as Aiden isn't mature enough, nor does he care enough, to differentiate mischief from bullying. He has little to no moral compass apart from what is socially acceptable and harmful to one's honor and reputation. These factors have little influence however because he has been taught that the strong is always right and one is only wrong if caught. To top it all, he has little empathy, but can assess situations well enough to put up a proper front. In a way, his experiments are done with that in mind; he can't really connect on an emotional level with others so he compensates by learning how others would react and by mimicking them.

As a meddling observer, Aiden is very greedy for knowledge and is excessively curious. While this has acted as a great source of motivation to ensure that his academic achievements were respectable and that he would become an extremely resourceful individual when he knows what he wants, it has also made him extremely nosy. It's said that if he would just change his standards for what he considers "useful information" and shift his intellectual efforts towards more relatable hobbies, he could start a gossip column. This can be very irksome to his peers and hypocritical in their eyes because of how important privacy is to Aiden himself. He rarely shares anything about his own personal life yet will always make sure to find out as much as he can about others. He is a distant person even if he is friendly, articulate, and generally energetic which can confuse many before they forget about him. Aiden is eye-catching nor does he like to leave a lasting impression on people as he prefers to pull at his peers' legs from the shadows. For that, he will act as normal as possible as a way to blend in with the crowd and lurk in people's peripheral vision.

LIKES:



✔

Gouging reactions out of his peers - He calls it "experiments" or social studies. It's his way of learning how to fit in.


✔

The occult - It is sort of a given considering his powers, but he has turned it into one of his hobby and is extremely glad he doesn't get anymore weird looks whenever he opens a book with a pentagram on it now that he is in Aeonis.


✔

Personal Space - Like I said, he is a distant person so having someone in his personal bubble at unexpected moments (i.e.: when he's not trying to pass off as an average Joe) can throw him off.


✔

Sleeping in - Just sleeping, actually. When he doesn't get precognitive visions that is. Otherwise, he's a teen, does this really require an explanation?


✔

Detective fiction and sappy romance novels - The former to preoccupy him with solving the enigma before he reaches the end of the book and the latter to laugh at the bad characterization.



✖

Jocks - At least what fits the stereotype. He finds them too goddamn loud and noisy and their constant testosterone-fueled competitive nature gets on his nerves.


✖

Beaches - He has never understood the point of roasting one's skin surrounded by sand, seawater, seagulls trying to steal your lunch, and stray volleyballs. If he wants to swim, he'll go to a clean pool. If he wants to sleep, he'll go to his bed.


✖

Physical Contact - While a short hug or a pat on the shoulder is fine, he's not too keen to start wrestling with anyone and would rather people keep their hands to themselves.


✖

Overly cheery and naive individuals - He finds that he simply cannot reason with them and usually ends up at an impasse. He does derives some form of satisfaction out of ruining their perspective of life though.


✖

Irrational actions stemming from emotions - He cannot predict these very well, so they usually leave him bewildered, unable to properly react.

☠Losing his powers: To say that he has accepted his mother's divine nature would be an understatement. While he isn't interested in following her footsteps nor is he particularly fond of her, Aiden has grown to embrace what gifts she had given him and would be at a lost should he lose all of it.
☠Precognitive visions: Seeing catastrophes and death is never a pleasant thing even if Aiden is aware that the future is never fully set in stone. It is one power he has absolutely no control over and he hates it for that. He does what he can to ignore them, but more often than not he is left shaken after they manifest themselves.
☠Hecate: He both admires and fears his mother for the power she wields. She never did him any harm, but her detachment with which he was treated when they had first and last met hds showed him how insignificant humans were to her. This is sometimes extended to other deities.
---
---
❖▐
❖▐
❖▐
❖▐
❖▐
❖▐
❖▐
❖▐
❖▐
❖▐
❖▐
❖▐
❖▐
❖▐
❖▐
❖▐
❖▐
❖▐
❖▐
❖▐
❖▐
❖▐
❖▐
❖▐
❖▐
❖▐
❖▐
❖▐
❖▐
❖▐
❖▐
❖▐
❖▐
❖▐
❖▐
❖▐
❖▐
❖▐
❖▐
❖▐
❖▐
❖▐
❖▐
❖▐
❖▐
❖▐
❖▐
❖▐
❖▐
❖▐
❖▐
❖▐
❖▐
❖▐
❖▐
❖▐
❖▐
❖▐
❖▐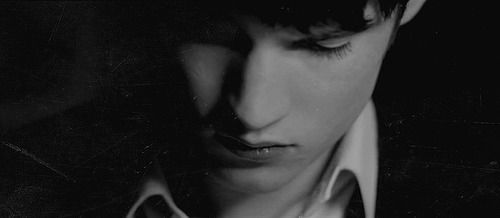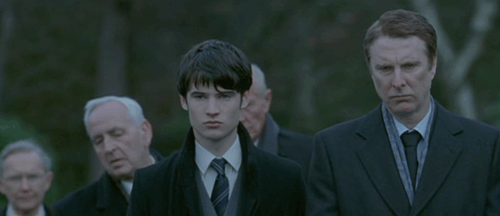 FAMILY::

Sylvester G. Stuart (Father) - A strict man who has always wanted what was best for his son. His conservative ways have led him to clash more than once with Aiden. He dislikes Aiden's mother greatly and views gods in a very negative light.
Belladona Stuart (Stepmother) - A loving mother to Aiden, but she has little influence in other fields, at least on the surface. More often than not, she is stuck with the role of mediating conflicts between Sylvester and Aiden. She is full of surprises.
RELATIONSHIP WITH GODLY PARENT:

Aiden has only met his mother once when he was ten. It was a rather brief visit and they only exchanged a few words during which she revealed her identity to him so as to assess his potential as a demigod. She had been as awe-inspiring as she had been intimidating with wisps of dark smoke and dancing shadows following her every move. Hecate left a strong impression on Aiden, but the same could not be said of him for he was, in a sense, a late bloomer and had barely been able to lift a quill when she had visited. The child did not need telepathy to sense the disappointment (or perhaps relief?) his mother felt as she took her leave in a burst of smoke.
BIOGRAPHY:
The Stuarts were an old, influential family that mainly lived off old money and well-placed investments. Aiden's grandfather had immigrated to the states with his share of the family fortune to live the American Dream and start a family of his own which comprised of one son and two daughters. As the eldest and male successor, much had been expected of Aiden's father, Sylvester, but he hung out with the wrong crowd at the wrong time and, when the elder tried to tighten the vice around his spoiled child, Sylvester left to join a satanist cult, giving his whole family many stomach ulcers. It was there that he met Aiden's mother. Of course, he had no idea who she had been at the time; Hecate had been trying to kill time among the mortals by passing off as a devote priestess of "Satan." Against all odds, he managed to bed her and Aiden was born nine months later.

Her pregnancy had prompted the Stuarts to urge Sylvester to marry her, but Hecate had wanted none of it and simply brushed off any threats or attempts to intimidate her into agreeing. An hour after Aiden had been born, she left the newborn with the appointed nanny before walking out of the front gates and vanishing into thin air when the bewildered guards made a move to stop her. With no clue of what had happened, Sylvester was stuck putting back the pieces of his life together. It was a sort of wake up call as the event put him through much hardship because he had lost both the support of his family and that of his cult buddies. Aiden was also taken away from Sylvester and be raised by a series of nannies until the age of four. During this time, his father had been painstakingly working to rebuild his relationship with the Stuart family and his reputation in the upper class circle. This helped build character and turned Sylvester into an aggressive businessman and a strict old man. Sylvester was readmitted into the family on the condition that he married a woman of his parents' choosing.

Enter Belladona, a graceful and well-educated woman of a reputed family. She had just recovered from years of what had been thought to be an incurable disease and had remained mostly away from socialite gatherings. Even better, she had agreed to pretend to be Aiden's mother and raise him like her own child provided Sylvester partnered his business with that of her family's. It was a political marriage and both sides understood that well enough, but she was an agreeable woman so relationship between her and Sylvester were great. There was no passionate romance between the two, but they were comfortable companions of one another.

She was a great mother to Aiden and knew the exact words needed to motivate him or cheer him up. While Aiden had everything as a child and received only the best of best, like his father, much was expected of him and his father seemed determined to not make the same mistake as his own father did in raising him leniently. Sometimes, it became unbearable and little Aiden would always run to Mum for comfort, cursing his father under his breath. Everything in his life had already been planned for him, from what he would eat for breakfast that day to where he would work once he'd graduate from college. It was an unpleasant life and Aiden felt helpless, forever trapped in the aviary his father had built him through money and connections.

All of this changed when Hecate returned on his tenth birthday. Although she barely stayed long enough to have tea with him what with Sylvester furiously asking his bodyguards to escort her out, the visit made a lasting impression on young Aiden and, to his father's horror, prompted him to start dabbling in the occult to experiment with his budding powers. The more he played with his gift, the stronger it grew and the harder it became to control, something that was particularly troublesome because he was trying to hide it from his father. His secret eventually came out when he almost crashed one of his family's parties. It was a turning point because his old man would finally relent to accept the existence of gods and used his resources to investigate their existence. He learned of other gods and demigods, some of which have started to war against their own parents. It urged Sylvester to contact them, hoping that they would help his son control his powers, but Belladona interfered with their correspondence and, to Aiden's surprise, directed him towards another group of demigods. These wandering godlings directed Aiden towards Aeonis, telling him to "follow his heart when the time comes." Talk about sappy.
FAVORITE POWER:

The ability to cast illusions - While they cannot inflict physical injuries, Aiden's illusions are capable of taking over all 5 senses. They allow him to observe and learn how living things around him react to different stimuli without needing him to lift a single finger.
MISCELLANEOUS:

Left-handed, but is working to become ambidextrous. His handwriting tends to be a bit inconsistent because of this.
Fluent in English, French and German.
Has knowledge of Latin
Is a city kid.
---