---
---
Artist| Song Name
---
---
---
---

[img]gif[/img]
FULL NAME::
Alexander Verlin
NICKNAME(S):
Alex, Xander, Alver, and it's questionable if he'll even answer that. He mostly goes by Alex though, and only close friends can call him Alver.
DATE OF BIRTH:
November 12
AGE:
15 years old
GODLY PARENT:
Khione
YEAR:
10 grade
GENDER:
Male
SEXUALITY:
Demi-sexual
ETHNICITY:
25% American, 25% British, 50% German
DIALOGUE OR THOUGHT COLOR:
#0040BF
---
---
---
---
[img]gif[/img]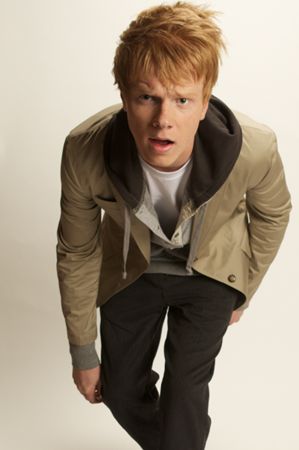 PERSONALITY:
Around people he doesn't know, Alex is distant and quiet, preferring to keep to himself and do his own thing. People who try to talk to him might have trouble due to his tendency to answer and never ask questions, and as he keeps a stoic face most of the time and doesn't talk much people tend to leave him alone. He tends to seem entirely unflappable by just about anything, and people who know Alex jokingly dub him 'Mr Impassive' due to his ability to keep a straight face no matter what happens, be it a gun to the head or a joke. Alex has enough humor in him to play up to these expectations and pretend to take it seriously, even though he knows it's obviously a joke. His lack of expression makes it hard to tell if he's serious or joking, and Alex uses this to his advantage to make jokes, although he'll say 'I'm joking' or give a faint smile later to prove that he was kidding.
However, Alex isn't entirely friendless, and tends to get along with most people. Although he isn't really friendly, Alex isn't unfriendly either, and he doesn't actively antagonise or turn people away when they come to him. Thanks to the traits stated above, the people he lived with in his foster care years tend to put him in charge of taking care of newcomers and kids as he doesn't have people issues or cause much trouble, and as a result Alex tends to have a quiet and unflappable but welcoming air, which puts people at ease. This tends to fade after the first few days, where Alex starts to grow distant and withdrawn even though he isn't any less friendly, which in turn causes the kids to find new buddies and gradually forget about him apart from a wave or some chats. This has effectively made Alex the guy most people leave alone unless they need him for something or are bored and things.
Underneath the indifference, Alex is actually somewhat emotional and surprisingly perceptive when it comes to people, often keeping an eye out in case something happens. He's warm and relaxed around his friends, and is very protective of people in general, especially little kids and the elderly. He is also quick to help people out and doesn't complain much, often giving a hand without asking. Whimsical and asocial, Alex spends most of his time daydreaming and in his own world, which is a large reason why he's so distant and awkward with people. When he's angry, he'll save it up to unleash it at the right time, and he is often a solid rock of responsibility to his friends.
He believes in taking things steady, and at your own pace. He has a surprisingly odd outlook of life, which pretty much consists of him going along with the flow, and doing whatever he wants to do while staying out of big trouble. He still has a long time to live, after all, so why rush? In fact, the more you try to make Alex do something he doesn't want to do. The more obstinate and reasonable he will be. He's also realistic in that he sees things for what they are, which is why he likes to daydream a lot. He believes that keeping a calm and cool head is the best option, making Alex good in a crisis and bad situations, but once his composure is broken it'll take him a long time to calm down. He also believes that people should decide for themselves what they want to do, and so he only gives advice. Alex also doesn't ask questions, as he believes that it's their business and that if they wanted him to know, they'd tell him.
All in all, he's a pretty chill and mellow guy who's steady and calm and in absolute control of himself, and extremely comfortable in his own skin.
LIKES:
✔
chocolate
- he likes chocolate, especially chocolate icecream.
✔
daydreaming
- he likes to daydream about anything and everything, but mostly about games and stories.
✔
video games
- he loves any game, but his favorites tend to be action games and multiplayer games.
✔
parkour
- he likes the exercise, and finds it fun. He often does this with Ryuu.
✔
space
- he likes having his own space, as he still remembers what it's like to live with no room for yourself
DISLIKES:
✖
summer
- it's hot, and since he's sensitive to heat he hates it like no tomorrow.
✖
chilli
- he doesn't mind the milder chilli dishes and curry, but he can't stand stuff like jalepino peppers or Tabasco sauce. He keeps generating ice in his mouth, and forgets that it doesn't work.
✖
hurting innocent people
- if there's a reason and the victim deserved it, then he's fine. But if it goes overboard or is just for the lulz then Alex will storm in there and sort it out.
✖
silence
- silence is different from quiet in that the place has zero sound. As someone who has spent four years living with multiple people in one room, Alex finds it uncomfortable. To combat this, he'll listen to music or leave.
✖
traveling
- he hates moving around from place to place, as it reminds him of his parents and that his home might be temporary.
FEARS:
☠
airplanes
- really scared of being in one while it's flying since he's scared that it'll crash and they'll all die.
☠
seeing his friends dead
- he doesn't like the idea of the people around him dying instead of him.
☠
killing someone
- when he was young, he lost his temper and nearly turned someone into ice. The guy survived, but Alex was so traumatised by what he almost did that he avoided everyone for weeks afterwards, and it was only after a visit from Khione and a talk from Vivian that he started to approach people again. As a result, he now takes extreme care to keep his temper and wears gloves to prevent that incident from ever happening again.
H E I G H T:
167cm

W E I G H T:
63kg

H A I R CO L O R:
A nice light red, almost like a the red of a candle flame.

E Y E C O L O R:
Dark green that looks like leaves in the shade.

B O D Y T Y P E:
He's got an average-sized body, and is pretty pale. He has some freckles on his face that are pretty faint, but grow more visible the more time he spends out in the sun. Due to spending some of his time running and in the gym but more time daydreaming, Alex does not have an athletic build, but is still quite fit and has the strong legs of a marathon runner. He's quicker than you think he is, but not by much.

D I S T I N G U I S H I N G M A R K S:
Alex normally has a blank look on his face that makes him look like he's thinking about something so hard he's forgotten about the world surrounding him. This makes him seriously good at poker. It is kind of true in terms if his daydreaming, although he always keeps one eye out. He also has a kind of forgettable but steady and mature aura. Subtlety is Alex's game, and from him a faint half-smile is as good as a smile, and a quirk of the lips means he's laughing deep down inside. He is also good at shooting looks while keeping his face bland, especially withering ones. Another way to find Alex is by looking at his hands, as he's always wearing gloves. Normally, he wears a brown pair, but he has many gloves for each occasion.
---
---
---
---

[img]gif[/img]
FAMILY::
Vivian Holste (Hecate demigod, ex-foster mother and part time child care worker)
They're ok. She took care of him when he was grieving for his parents, and as a result Alex has a soft spot for her ever since. They don't really meet much, but they still talk and now that Alex's life is stabilized, go out to have tea together and talk about life.
Finnian Verlin (disowned uncle, guardian)
He's someone who loves to travel. Finny had a spat with the rest of his family over his choice of work as a dancer, and in a fit Finny declared them disowned and and went to London for university. After that he worked in a dance troupe, and any attempts made to contact him were moot. When he finally came back to live in America and to reconcile with his brother, he found only a twelve year old nephew waiting for him and decided then and there to take him in. Naturally the process wasn't so easy, but eventually he adopted Alex after two years and went on to work as a dance instructor.
RELATIONSHIP WITH GODLY PARENT:
They first met when Alex was ten, when he had first froze someone. Khione explained his powers to him and taught him how to control it, and even though she left after that she returned every winter since then. However, as Alex has been somewhat traumatized by the whole affair he continues to wear gloves, and after a few tries Khione left it be. They have a quiet but strong bond, and both are happy with this arrangement.
BIOGRAPHY:
His parents travelled all around the world with their son, but died in an airplane crash when Alex was six. He went in and out of many foster homes of different qualities, ranging from good to ok to worse than satan. At first, Alex kept his powers hidden only from adults and used it to appease the little kids, but when he almost gave a kid who was bullying him hypothermia Alex stopped using his powers. For a while, he stopped even though it hurt something deep inside, but a lady approached him during the winter and taught him how to control it, and Alex was good again. When he entered middle school Alex made friends with Ryuu, who was his classmate, and they became friends. They played together and tended to each other's wounds and didn't ask about the past, and they slowly became best friends. When he was fourteen, Alex's uncle came back, and they lived together.
A few days after middle school graduation, both him and Ryuu were approached by Vivian Holste, who asked them to come with her to talk about high school. Ryuu nearly didn't come, but Alex convinced him too, and together they found out about Aeonis academy. Alex accepted to go after talking it over with his uncle, and entered the academy with Ryuu.
FAVORITE POWER:
He likes ice manipulation and ice generation. It helps with ice sculptures, and as he figured out, the more detailed the ice sculpture, the stronger it'll be when it's given sentience. Plus, he can make ice cubes and icecream when it's hot, which rocks.
MISCELLANEOUS:
Clothes - he likes dark clothings that are comfortable, like jeans and shirts with weird logos. He also likes army jackets. He also has numerous gloves, and normally wears a brown pair all the time.
Sticking around people - he likes to hang out around people he knows sometimes and appreciate that he's not alone. And sometimes, he can't stand the quiet since he's used to being around many people from living in foster homes. Mostly though, he's ok with being alone.
Journal - keeps a black journal with rainbow stripes on the cover that he updates everyday. He's been doing it since childhood.
Pet - his uncle owns a pug called Killy. It's a pretty sweet dog, and Alex loves her. It's with his uncle though.
---