"I believe that imagination is stronger than knowledge. That myth is more potent than history. That dreams are more powerful than facts. That hope always triumphs over experience. That laughter is the only cure for grief. And I believe that love is stronger than death." - Robert Fulghum
---
---
---
---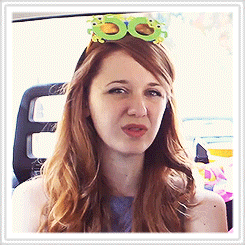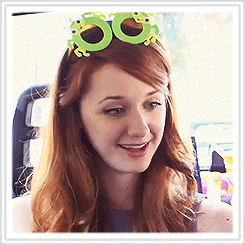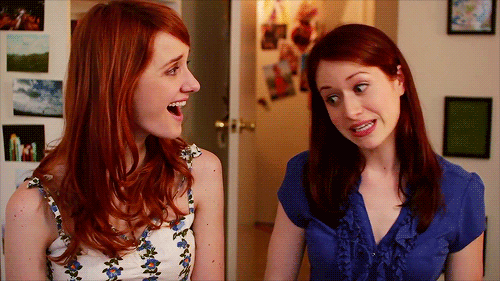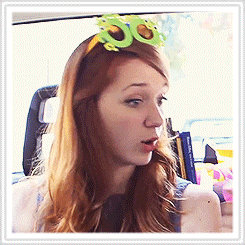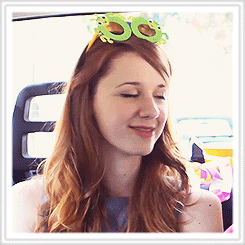 ❖▐
❖▐
❖▐
❖▐
❖▐
❖▐
❖▐
❖▐
❖▐
❖▐
❖▐
❖▐
❖▐
❖▐
❖▐
❖▐
❖▐
❖▐
❖▐
❖▐
❖▐
❖▐
❖▐
❖▐
❖▐
❖▐
❖▐
❖▐
❖▐

▐❖
▐❖
▐❖
▐❖
▐❖
▐❖
▐❖
▐❖
▐❖
▐❖
▐❖
▐❖
▐❖
▐❖
▐❖
▐❖
▐❖
▐❖
▐❖
▐❖
▐❖
▐❖
▐❖
▐❖
▐❖
▐❖
▐❖
▐❖
▐❖
FULL NAME::
"My father thought it appropriate to name me after my mother."
Amanda Juliet Cartwright
NICKNAME(S):
"You can call me anything, I'm not going to stop you."
Ams or Mandy or Andy (when she's in her male form)
DATE OF BIRTH:
"I somehow feel this is appropriate."
13th of November - the Lover of the Stars, the Scorpio
AGE:
"Being this age back home is much more fun, how do you cope?"
Eighteen
GODLY PARENT:
"The Goddess referred for beauty and love, but not praised on her parenting."
Aphrodite
YEAR:
"I don't like this system, but I'm apparently a senior."
12th Grade
GENDER:
"Sorry to deceive you but this isn't drag."
Female, however she can become a male
SEXUALITY:
"I like my protein shakes."
Heterosexual (Female) | Homosexual (Male)
ETHNICITY:
"I will fight anyone who calls me Irish."
British (Northern Irish)
DIALOGUE OR THOUGHT COLOR:
Dialogue colour= #CD96CD
and
Thought colour= #BF5FFF
---
---
❖▐
❖▐
❖▐
❖▐
❖▐
❖▐
❖▐
❖▐
❖▐
❖▐
❖▐
❖▐
❖▐
❖▐
❖▐
❖▐
❖▐
❖▐
❖▐
❖▐
❖▐
❖▐
❖▐
❖▐
❖▐
❖▐
❖▐
❖▐
❖▐
❖▐
❖▐
❖▐
❖▐
❖▐
❖▐
❖▐
❖▐
❖▐
❖▐
❖▐
❖▐
❖▐
❖▐
❖▐
❖▐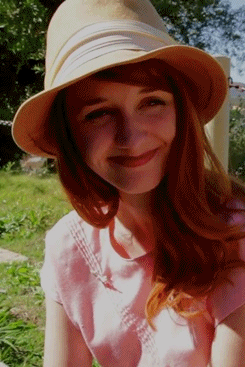 PERSONALITY:
Amanda, unlike the rest of her siblings, was raised to be modest and kind to everyone, she isn't vain and finds it uncomfortable when people compliment her, however, when she is using her desire manipulation, all her modesty and manners go out the window, and she becomes vain and blunt like the rest of her siblings. Once done playing with her powers, she'll immediately regret her attitude, but not usually what she did who regrets something so fun. With a history of watching romantic movies with her aunt and reading romantic literature, Amanda was raised into a hopeless romantic and having watched one too many failed attempts at love for her aunt, she used her powers to give her that happy ending she deserved, but the match making didn't stop there, she brought her father and his new wife together, her best friend and his current girlfriend and even random strangers, there was always the odd single soul walking down the same street in two different bodies and they never knew their soulmate was right next t them, so Amanda always gave them that little shove.
Whilst a mostly good person, she is flawed with her licentious nature, so much so she can't find her true love because all she does is sleep around with men, as if it is her curse to do nothing else with them, even when she has had boyfriends, their desires flew out of control and suddenly they were drawn to sleep with other girls. This was what inspired her to go to Aeonis Academy, so as she can learn to have control over her powers and live a semi-normal life, but she fears once the war is over none of the demigods will have a normal life, resulting in her confliction towards the entire ordeal.
LIKES:
✔
Hot Chocolate - Every winter, Daniel would bring home a hot chocolate for Amanda every night when she was younger and read to her as she drank it.
✔
Swimming - Amanda enjoys how freeing being in the water makes her feel, she also likes it because she can reveal a lot more of her body without being judged
✔
Reading - Amanda is an avid reader and loves the classic romance, it was these stories that sparked the hopeless romantic in her
✔
Shell collecting - Ever since coming into possession of her mother's scallop shell necklace, she has scoured the beaches of Northern Ireland for a shell just as beautiful, if not more beautiful
✔
Dancing - Amanda was rather popular and any chance she got, she went out with her friends and would dance the whole night, it was when she danced her powers over desire became their most powerful and Amanda always got her man for the night.
DISLIKES:
✖
The Gods - All they did was toy with humans and curse those that didn't play along
✖
The other half of her powers - Whilst it is fun, Amanda has little control over the desire portion and she doesn't like that
✖
Stereotypes and stereotyping - As a blonde, she's dumb and as a descendent of Aphrodite she's vain, she hates people who stereotype and the stereotypes themselves
✖
Americanisms - She is rather pickity about the english language and source materials, she feels the same about canadian french, don't take it personally.
✖
FEARS:
☠ Abandonment - Since her mother just left her, she has always had this fear people will always abandon her and that petrifies her ☠ The death of her loved ones - All Amanda has is her father and if he were to die, she'd be left alone ☠ Her powers - due to her lack of control over them, Amanda is scared it may result in a few precarious situations for her or the people she uses them on
---
---
❖▐
❖▐
❖▐
❖▐
❖▐
❖▐
❖▐
❖▐
❖▐
❖▐
❖▐
❖▐
❖▐
❖▐
❖▐
❖▐
❖▐
❖▐
❖▐
❖▐
❖▐
❖▐
❖▐
❖▐
❖▐
❖▐
❖▐
❖▐
❖▐
❖▐
❖▐
❖▐
❖▐
❖▐
❖▐
❖▐
❖▐
❖▐
❖▐
❖▐
❖▐
❖▐
❖▐
❖▐
❖▐
❖▐
❖▐
❖▐
❖▐
❖▐
❖▐
❖▐
❖▐
❖▐
❖▐
❖▐
❖▐
❖▐
❖▐
❖▐
❖▐
❖▐
❖▐
❖▐
❖▐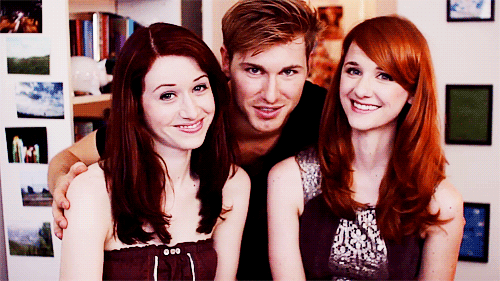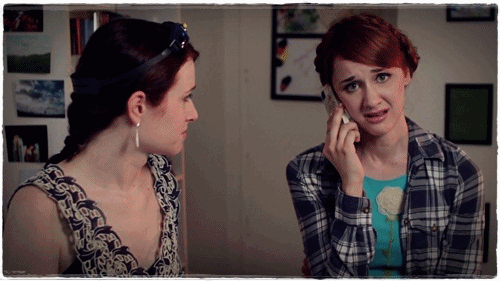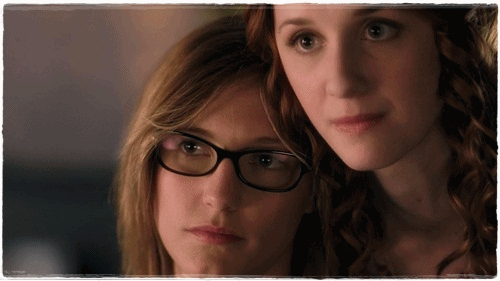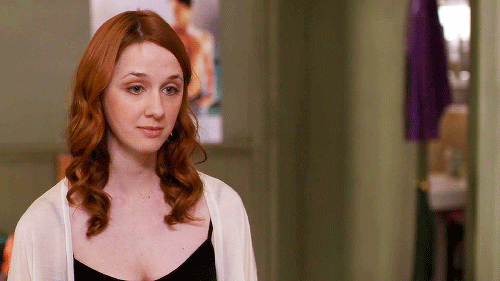 FAMILY::
Daniel Cartwright (Father)
- A detective within the PSNI, he is deeply protective of Amanda and they have an extremely good relationship, Amanda emails and visits her dad when she can but with the time difference, conversations through text and email are hardly flowing.
Joanne Cartwright (Step-Mother)
- An independent woman who owns a small bakery and was introduced to Amanda the same day, Daniel and Joanne became somewhat smiten with each other, they have a good relationship and Amanda sees her as her own mother.
Alex Jenkings (Step-Brother)
- Joanne's first child, he has taken on a rather protective big brother role over Amanda and sometimes it's overbearing, other times it's sweet, but either way the relationship is healthy.
Hannah Cartwright (Half-Sister)
Daniel and Joanne's first child together, both Alex and Amanda care for Hannah fiercely, almost like a competition to prove who is the better sibling, whilst Alex is protective and fun, Amanda is supportive and eccentric, either way Hannah and Amanda get on like best friends.
RELATIONSHIP WITH GODLY PARENT:
"Oh the mother that abandoned me? Yeah we get on swell."
Once Amanda was born, Aphrodite simply tossed her aside and sent her to be with her father, with only a letter ever so delicately handwritten to tell her of her heritage and powers. With the exception of a time Amanda is unaware of, when she was still a child, Aphrodite visited her when she was playing in a park, she was being picked on by some boys and the goddess sent them off before handing Amanda a necklace with a scallop shell on it, claiming she dropped it when she fell, Amanda didn't argue and simply accepted the gift, which she has worn ever since.
BIOGRAPHY:
Amanda was was raised in Belfast by her father and his first wife, until she was 3 and her step-mother left, divorcing Daniel under irreconcilable differences because he wouldn't put Amanda in the system and abandon her like her mother had, it was the same year Aphrodite showed herself to Amanda and gave her the necklace. Whilst difficult for Daniel to maintain his job and look after Amanda on his own, he managed it with the help of his sister and friends.
When Amanda hit puberty, her powers hit a spike and she become a rather precious gem within a cave of coal, every boy looked to her with longing and desire and every girl looked to her with hate and jealousy, which confused her as she had only grown a bosom and became slightly taller, unlike the rest of her godly siblings Amanda was raised not to be vain or self absorbed, she was raised honestly and humbly. It was this shyness which intreged her first love to approach her and so a cute realtionship ensued and Amanda gave herself to him, her first time was with someone whom she thought loved her and who she thought she loved too.
However the relationship did not last much longer than a year, when he dumped her because she wasn't nearly as 'worth the trouble', he was cruel in his method and rubbed every little thing in her face, any party he went to there would be pictures of girls and him, however given time the girls became fewer and the slaps became his nickname. Realising sex wasn't something to be saved, Amanda gave into her Aphrodite traits, her desire manipulation, beauty and vanity became previlient as she embraced a new her, she went out and began to rub it in his face, boys followed her, girls too, and she began to embrace her mother's traits, but not for long as when the morning came she remember who she was and instantly regretted everything.
That very year, Amanda moved schools and fell in with a group of girls, known for their bitchiness and horrible attitudes, when one of the girls was cast from the group and ridiculed, Amanda remained neutral and tried her best to be a good friend to both the girl and the group, but as tensions became higher, Amanda was put in the firing line, the girl told the group that Amanda had been telling her the truth and vice versa, so she was cast out, her secrets spread and her self-esteem destroyed, it was then Amanda discovered her powers. The girls lives entirely feel apart, their boyfriends all left them, they became undesirable in the eyes of other boys and everyone slowly grew to hate them, Amanda thought it simply karma until a letter addressed to her told her of her heritage and powers and she was then invited to Aeonis Academy for Demigods.
Once learning of her gifts, Amanda instantly realised it was no pure coincidence why love and desire seemed to follow in her wake, her dad and step-mum, more commonly referred to as her mum, her aunt and her husband, her best friend and his girlfriend, the many boys in many places, but of course the gift came with a bad side to it, her history with bullies has led to an easier access for hate, anger and anxiety, when this happens her powers tend to spin out of control and those who cause these feelings often meet with the 'offensive' powers of the Aphrodite child.
FAVORITE POWER:
The power to give and take love, Amanda is a hopeless romantic and a vengeful force, two sides of the same coin when it comes to love. She has destroyed the love lives of girls she despises, made deserving men happy and most of all gave her father a much more loving marriage.
MISCELLANEOUS:
Female face claim - Laura Spencer
---