"Go to work, get married, have some kids, pay your taxes,
pay your bills, watch your TV, follow fashion, act normal,
obey the law, and repeat after me: I am free."
---
---
Mischief Brew| Lowly Cartpenter
---
---
---
---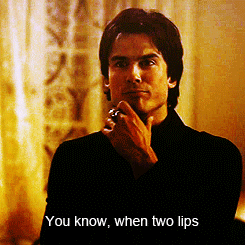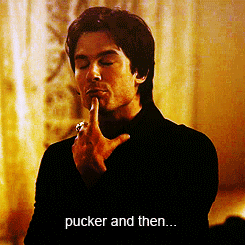 FULL NAME::
Castor Lancaster
Yes, I get it. My name is funny. And yes, I am named after one of the twins from the Gemini constellation.
NICKNAME(S):
Cas, Gemini, Mr. L, Oh Captain My Captain
The last one is my favorite
DATE OF BIRTH:
March 29th
AGE:
28
GODLY PARENT:
Zeus
The big guy
CLASS:
Government/Politics
Or as I like to call it, 'the class where I teach students how to think for themselves and question their government and the gods'.
GENDER:
Male
SEXUALITY:
Bisexual/homoromantic
Sex with women is great but when it comes to relationships, I want a man.
ETHNICITY:
50% British 50% Scottish
100% American raised
DIALOGUE OR THOUGHT COLOR:
#13435C
---
---
---
---
PERSONALITY:
|Passionate|Intense|Confident|Patient|Free-Thinking|Flirty|
|Opinionated|Stubborn|Sarcastic|Rebellious|Caring|
Castor is very passionate about the things he talks about and this can make him seem rather intense to his students(maybe it's the eyes). He loves teaching politics because he has a big opinion(and he loves sharing his opinion) on it. Castor really wants his students to leave his class as free thinkers just like him and really pushes it on them how they have to create their own opinions and think for themselves. He's also very rebellious because he likes things to be done his way instead of another which can make him seem stubborn even though he's actually quite patient.
Castor is a big flirt and tends to get a new person in his bed almost every night. It's usually women since he only uses them for sex. He'll often flirt with and tease many of his coworkers when he's not teaching a class. He's also very confident to the point of arrogance like all other Zeus children. He thinks that he's great and could spend hours talking about how he's the 'eternal stud'.
Castor is very caring when it comes to his students. He wants the best for them and he has a lot of respect from them. Maybe it's because he's still fairly young or because he seems intimidating. But when a student needs him, he's there.
LIKES:
✔
Politics
✔
Questioning authority
✔
Encouraging students to think for themselves
✔
Dead Poets Society
✔
V for Vendetta
✔
Whiskey
✔
Himself
✔
Flirting
✔
Sex
DISLIKES:
✖
Conformity
✖
Today's governments
✖
Zeus
✖
Being underground
✖
Students who think they can get away with cheating
✖
When students don't participate
✖
Slackers
✖
When women want more than just sex
FEARS:
☠Drowning
☠Being underground
☠Losing to Zeus
---
---
---
---
FAMILY::
Elizabeth Lancaster|50|Mother|Alive
Pollux Lancaster|28|Twin Brother|Alive
RELATIONSHIP WITH GODLY PARENT:
Castor had once been fairly close with Zeus when he was younger but that all changed once he became an adult. Castor began questioning his father and his motives. That's when he decided to become a teacher at his school. He wants the students to go against the gods as well.
BIOGRAPHY:
Castor's mother met Zeus her senior year of college at a frat party and the two had a one night stand. His mother gave birth to two beautiful baby boys who wouldn't find out who their father was until about 12. Castor and Pollux both went their separate ways when they became adults and weren't as close as they used to be. Pollux grew closer with Zeus and acts like his 'champion' whereas Castor resents Zeus and wants to destroy him.
FAVORITE POWER:
Castor doesn't use his powers often but he does enjoy the intimidation factor of causing a storm in front of students.
MISCELLANEOUS:
Face Claim: Ian Somerhalder
Pet: A black cat named Enzo
---