"Your talents are not a gift to you from the gods; you are a gift from the gods to the world."
---
---
---
---
---
---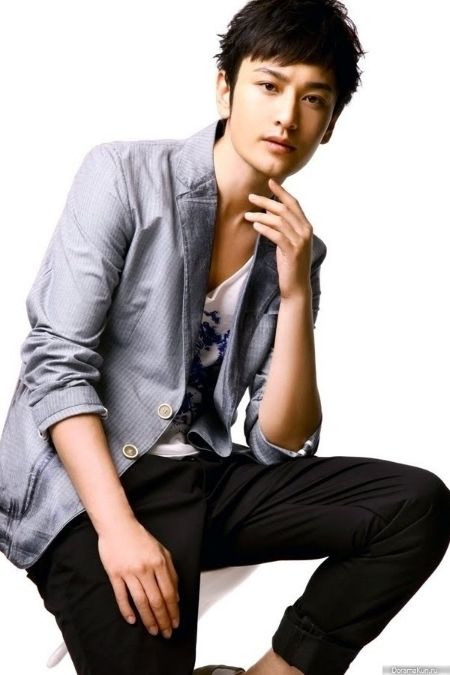 FULL NAME::
Jason Jiafu Chang
NICKNAME(S):
Jay || Peers and friends
Mister Chang|| Peers, sarcastically
Rou Dai || Older siblings, roughly translated to "meat bag", vestige of his punching bag days
DATE OF BIRTH:
March 18th
AGE:
turning 18
GODLY PARENT:
Hestia
YEAR:
12th
GENDER:
Male
SEXUALITY:
Heterosexual
ETHNICITY:
East Asian
DIALOGUE OR THOUGHT COLOR:
#A7133B
||
#D4AF37
---
---
---
---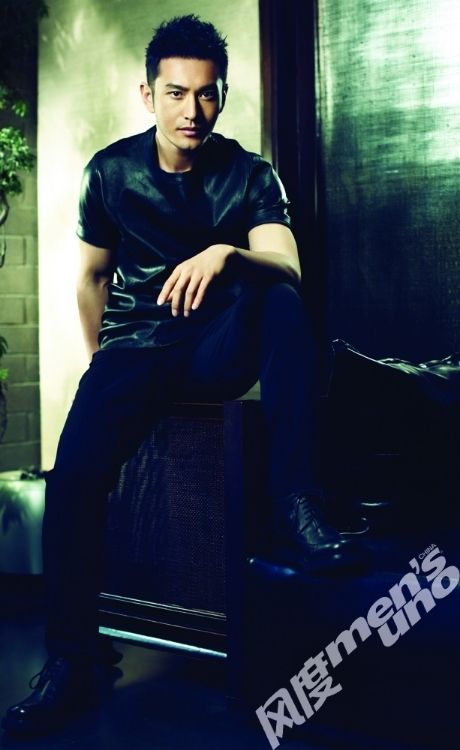 PERSONALITY:

Jason has the reputation of being a killjoy. His peers regularly joke that he is too serious and too responsible for his age and he has just enough humor in him to age himself with his powers in response to their accusation. Having been raised in an extremely conservative family, Jason does not indulge in the majority of activities labeled as "fun" by teens and young adults. He finds them immoral and counterproductive, but can respect his peers' decisions should they take part in them so long as they will not affect him or his future. Playing into the Asian stereotype is his thirst to excel and improve himself. His time is stretched thin between workouts, studies and extracurricular activities that will embellish his C.V. His everyday life revolves around a strict, self-imposed schedule so he can make good use of every single minute of his youth, ironic considering the fact that he has the tendency of making himself appear much older than eighteen. He is a focused and disciplined, but only expects that much from himself alone. His friends can be as wild as they want and as lazy as they can if they do their share of the work and yield acceptable results. Jason is not easily influenced by the people around him and he does not believe in a pack mentality so he is confident that he will not stray from his proper ways even when thrown in a pit of depravity. Is it confidence or arrogance, only time and twisted Fate can tell.

Work and studies aside, Jason is a mild-mannered and honest man who greatly cherishes the notion of family. As a matter of fact, it is the belief that he too will one day have to support a family that is pushing Jason to secure a good career for himself. Having grown up in poverty and seen his father work impossible hours just to make ends meet has taught him the importance of education. Ever since he was a child, he had always been the one to clean up and take care of his father whenever the old man would return home while his siblings were busy sneaking out to do God knows what. It turned him into a responsible child and essentially robbed him of his childhood, so many cultural references will fly right over his head. Still, he is oddly good with children. He many not be a fun uncle to play with, but he knows how to comfort and care for them.

Even among people his age, Jason can act as a placating force. He has leadership skills, but knows when he should not assert himself else risk worsening the situation as he can read the atmosphere like a book. Both his non-confrontational body language and nonthreatening looks make him an ideal pacifier and diplomat. Having grown up in a rough neighborhood, he isn't easy to intimidate should negotiations go south and is able to hold his grounds, but as a pacifist, he will only resort to violence if he really has to and only to defend himself and his family. A war is not won by swords alone after all.
LIKES:



✔

Gregorian Chants: He finds them relaxing and it helps him focus better.


✔

Schedules:He is particularly happy at the end of the day if everything went smoothly and no unexpected variables appeared in the middle of the day to throw him off schedule.


✔

Cooking: Whether it is for or with his family, cooking has always been something Jay enjoys doings because he believes it is what brings a family together. He is very good at it and has been trying to learn more exotic and gastronomic menus. It is one of the rare hobbies he has allowed himself to have.


✔

Working Out: He believes that wellness in the mind starts with health in the body, but unbeknownst to him, his body has become addicted to the endorphin released from exercising. Gym rat.


✔

Sports that require teamwork: He cannot think of a better way than this to bond with friends.
DISLIKES:



✖

Getting his family involved in his business: What happens outside of the hearth stays outside of the hearth.


✖

Immoral activities: This includes quite a lot of things due to his conservative mindset. While he isn't verbal about his distaste for them he will usually try to redirect the topic of conversation elsewhere.


✖

Recreational use of drugs and alcohol: He has seen first hand the effects of drugs and alcohols on humans and knows that the best way to ruin his future is to get hooked on any of them.


✖

Unnecessary Violence: Having grown up in gangland, he has seen his fare share of fights and knows that they never end prettily. Fights lead to a vicious cycle of vengeance and redemption and can never properly settle a dispute and violence can only be used to temporarily push back the flames of war, only to have them return twice as vicious.


✖

His youthful looks:He has oftentimes been called a "baby face" and brushed aside for it in his teens. The fact that East Asians usually look much younger than they actually are does not help either.
FEARS:

☠War. He does not believe it to be necessary between the gods and the demigods and fears its aftermath. Both sides have too much to lose and he will do whatever it takes to prevent that.
☠Choosing work over family. He values family a lot, but believes he must work hard to provide for them. If he does not keep himself in check, he may tip the scales and completely forget about his kin.
☠Failing to be able to provide for his family
---
---
---
---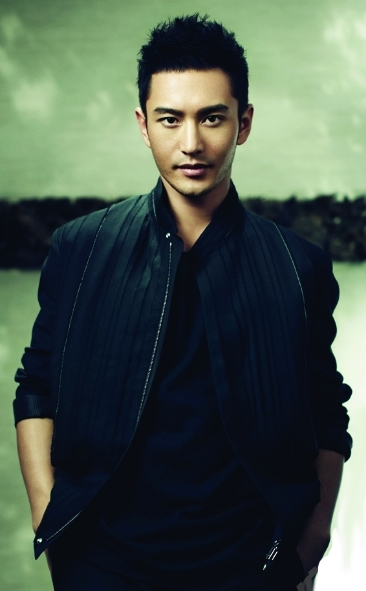 FAMILY::

Stella Chang|| 30 y.o.|| Half-Sister
Stella's wild partying habits clash with Jason's uptight beliefs. They used to be on much better terms with her bribing Jason to stay quiet and clean up after the parties she would throw behind their old man's back, but nowadays, she just avoids him because she knows that he will lecture her about her lifestyle. She is never home to look after their father despite her successful career leaving her plenty of time and money to do so and he find it unacceptable after the many years Mr. Chang has toiled for their livelihood. Nevertheless, only she and George have the right to lay a hand on Jason and they are fiercely protective of him. It was their mother's honor that his existence was mocking after all.
George Chang|| 28 y.o.|| Half-Brother
Being the adventurer of the family, George is rarely at home, but unlike Stella, he isn't off partying or getting into trouble. He is usually hitchhiking across the country and actually challenging dojos (or forcing dojos to accept challenges because most dojo owners and masters live in the 21st century)all over and outside of the Unite States or training overseas. He keeps in touch through letters and is known to send random knickknacks to Jay as souvenirs. He still treats him like their baby brother which infuriates Jason, but there isn't much he can do as he is always the one that bites the dust first on the tatami.
Dishi Chang|| 51 y.o.|| Father
Jason is the elder Chang's favorite child as he believes, and rightfully so, that the demigod brings fortune to their family even if he is still a devout christian. Jason's respectful attitude also helped. Jason respects the man's work ethics and hard work and is dead set on repaying his father.

RELATIONSHIP WITH GODLY PARENT:

Jason and Hestia are amiable terms, but distant with one another by Jason's preference. He knows that she cannot afford to spend much time with his family so he would rather not bond with her only to see her vanish from the lives. Despite her busy life and precarious situation, Hestia still goes out of her way and behind Jason's back to help him and his family just like how she asked a son of Ares to keep his relatives in check. She knows that he will feel indebted to her so she keeps silent, not wanting gratitude or payment for helping her own son.

BIOGRAPHY:

Jason was born out of wedlock in a conservative Asian-American family. When baby Jay was found on Mr. Chang's doorsteps, it caused a huge uproar in their religious circle. No one had suspected the hardworking and honest man to have an extra-marital affair barely a few months after his wife's death. It drove a wedge between his wife's two older children and he, but he refused to put Jason up for adoption even if he was barely making enough to feed his two older children. With the threat of Child Protective Services looming above them, the patriarch was firm in ordering his children to take care of Jay as an infant while he took on a third job.

Surprisingly enough, only a few months after Jason's arrival, they would see their financial situation improve greatly out of sheer luck. Their father's deteriorating health also improved and his fatigue wasn't as unbearable as before despite working harder than he had ever. Stella and George, for all the grumbling and cursing they had done when forced to spend their free time taking care of their younger brother had to concede that Jason made their father happy which in turn made the man more tolerant to their belligerence. Although they still resented the baby for what he represented, they learned to make best use of him to sway their father.

A year after Jason was introduced to the Chang household, Stella announced that she would be joining an MMA gym that had just opened a few blocks away from their house. Seeing that the neighborhood they lived in was dangerous and that drugs, sex, gangs and violence were prevalent everywhere, Mr. Chang did not oppose to it. Much to his surprise, the owner and coach took Stella in free of charge in exchange for leftovers from the restaurants he worked at. It turned out that Stella had great talent for it and would go one to win multiple championship after only a few years. Her younger brother would follow in her footsteps and they would bring back enough money from their tourneys and from work as teacher assistants to allow Mr. Chang to quit one of his jobs. Babysitting duties still fell on both teens so they would often drag Jay to work and have him participate as sparring partner (punching bag) for the younger students. Years passed and their coach became a part of their family. They would even go as far as to call him "uncle," and they weren't too far from the truth.

Five days after Jason's middle school graduation, the man would invite him to a camping trip while his siblings were busy elsewhere. It was merely a cover-up and, in retrospect, he could have dealt with the situation much better instead of making Jay think that he was being kidnapped. Let's just say that both sported a few more bruises than what the staff of Aeonis was expecting when they finally arrived at destination. There, Jay met his mother for the first time and was urged to attend a school built for children just like him. He accepted under two conditions: he would be given a scholarship that would cover all expenses that come with attending Aeonis and his mother would meet his father for a proper talk.
FAVORITE POWER:

Blessing others with good fortune.
MISCELLANEOUS:

FC: Huang Xiao Ming
When upset, traces of his ghetto days will slip into his speech and demeanor.
Experienced street and MMA fighter. Used to receiving nasty beatings no thanks to his siblings.
Anger ages him and joy rejuvenates him.
He has a habit of ageing himself because he is convinced that people will take him more seriously that way.
---