Juniper McKinney
"Mistakes are a part of life, they don't define us. What's important is how you pick up the pieces, and if you put yourself back together stronger or not."
---
---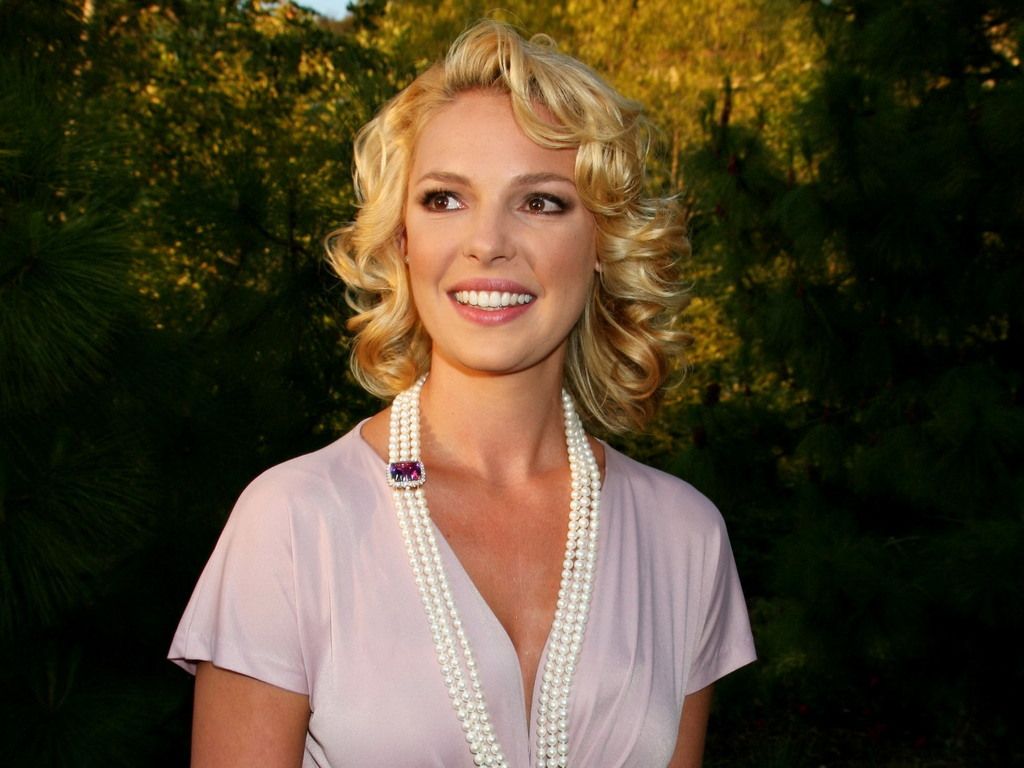 TLC| Waterfalls
---
---
---
---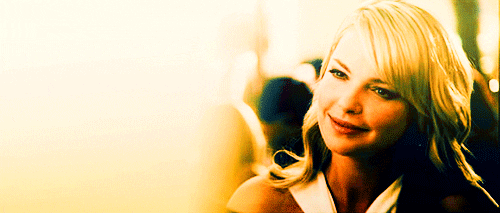 FULL NAME::
Juniper Anne McKinney
NICKNAME(S):
June
DATE OF BIRTH:
August 3, 1987
AGE:
28
GODLY PARENT:
Hestia
Subject:
School Councilor
GENDER:
Female
SEXUALITY:
Heterosexual
ETHNICITY:
American of Celtic and English Origin
DIALOGUE OR THOUGHT COLOR:
#FF8000
---
---
---
---




PERSONALITY:

The things people tend to notice first about June is her sense of humor, natural warmth, and seemingly boundless energy. When you've got a problem or just really need to talk, June is your girl, and she will go out of her way to fix issues for people. Amongst her friends in college she was jokingly referred to as the "group mom". A label she did not altogether enjoy, but there is a nurturing quality to her personality that is hard to deny. June is also known for being funny, whether appropriate or not, as it tends to be her defense mechanism to stressful or uncomfortable situations. Her compulsion to take care of others and sometimes play peacemaker is one though that she has had to be careful to temper with a strong sense of self as an adult, as she's learned from firsthand experience that her people pleasing prerogative can morph into something more dangerous if she lets it, changing things about herself to make other more comfortable.

When out with friends, June has a bit of a sassy side, and she's not shy about flirting with men when she finds them attractive, at least outside of work. Mortal men she can handle, but the demi-god kind are a breed of their own, and while a very attractive one, after Caleb she's become more careful about initiating relationships with demi-gods. Not that it will stop her from looking of course, she's not dead. When it comes to her own negative emotions, June is much more private about sharing them, and is likely to downplay or laugh them off amongst friends. Or bake. One sure fire way to figure out if June is upset is by the sheer volume of baked goods in her house, a habit her colleges tend to be the beneficiaries of. When it comes to cooking, June can get downright competitive, a remnant of growing up in the south as well no doubt, and insulting her food is a sure fire way onto her shit list. Despite her warm and funny exterior, being enemies with June can be a very uncomfortable experience, as she can get pretty creative when directing her energy into a feud.

LIKES:

✔

(At least 5, I'd like it if you described why your character likes something, but it is not required)

✔

Baking (Complete Stress Baker)

✔

Flirting

✔

Dancing

✔

Yoga

✔

Classic Action Movie

✔

Taking Care of People

✔

Going Out with Friends

✔

Kids

✔

Laughing and Making Other Laugh

DISLIKES:

✖

(At least 5, I'd like it if you described why your character dislikes something, but it is not required)

✖

Being Dismissed or Overlooked: As a child of Hestia, June has been written off more than once as weak or unimportant for lack of the astounding active powers some of the other Demi-gods possess.

✖

Intense Relationships: June has been seriously burned by serious relationships in the past, including an ex-fiancé who was possessive to the point that it was unhealthy and borderline obsessive. June still likes men, and definitely still likes sex, but she does not seek out serious or committed relationships. Instead she prefers to seek fun, light, and usually brief liaisons where no one gets hurt and everyone leaves happy.

✖

Heights

✖

People Who are Unwilling to Try New Things

✖

Bugs: "Eww…just no." *shudders*

FEARS:

☠(At least 3, I'd like it if you described why your character fears something, but it is not required)



☠Loosing Herself: Part of June's personality that she's worked hard to get past is her unhealthy compulsion of people pleasing, and changing herself to please those she cares about. This was more of an issue when she was younger, but it is still something that really worries her.

☠Heights: They just really freak her out, she doesn't know why.

☠Ending Up Alone: This one is much more Sub-Conscious, and she blames it on her godly mother's influence, but June has always had this dream of one day having a big family of her own. ("Five kids, three dogs, and one grumpy looking cat all in a two story yellow farm house with white trim.") After Her failed engagement, and the major fallout from breaking it off, she's not really sure that's meant to happen for her, or if marriage is even something she's cut out for.



---
---
---
---
FAMILY::
(Here you'll list your family members, feel free to describe your relationship with each of them if you wish)
Melissa McKinney // Deceased // Adopted Mother
Patrick McKinney // 58 // Adopted Father
RELATIONSHIP WITH GODLY PARENT:
(Some Deities revisit their children over the years, and some just seem to ignore of forget their very existences, here you can detail just how much of a relationship you have with your Godly parent.)
June is not hostile toward her godly mother, but there is a strain that exists between the two for a few very distinct reasons. The first being Hestia's unwillingness to disclose the identity of June's mortal father, which privately she holds as a kind of personal betrayal. The second is June's insistence that Melissa McKinney is her real mother, and her refusal to refer to Hestia as such. The two will chat occasionally, but it is usually initiated by Hestia.
BIOGRAPHY:
(This is completely optional, although if you want to add a Biography please have it be at least 1 paragraph or so)
Juniper McKinney was born from an adulterous affair between the goddess Hestia, and a family man that June has never known. The one time June did ask her godly mother who her biological father was, she was met with silence. Hestia's only explanation that she didn't wish to destroy her father's family, which an unwanted and illegitimate child would surely bring upon his household. This position is also one that has caused tension between the two for the better part of fifteen years. Over the years June has pictured her mystery father and his perfect family she wasn't good enough to fit into, and it was the subject of much of her teenage angst back in the day. Today it's a subject she prefers to not think about.
Growing up however, before June turned thirteen and learned of her Godly parentage, she had a very normal an happy childhood growing up in Northern Tennessee. June loved both her adopted parents dearly, and in fact wasn't even aware of the fact she was adopted until her powers manifested. The three were extremely close, which made Melissa's tragic death in a car wreck that much worse when June was away at the academy for her freshman year. Her death left a wound in June that has never really healed properly. In this stage of her life, June went through a delinquent phase and gained a bit of a reputation as a party girl. This in part is what led to her current career, and determination to help the kids at the Academy as their councilor. As a teen, June was lucky enough to get the compassion and guidance of adults in her life who truly cared, and pulled her life together. She went to college, made dear friends, and met a man she thought she was going to marry and build a home with, which for better or worse she wouldn't have accomplished if left to her own devices at that time in her life.
Three years ago, June would have seen her life in a very different place than it is today. Her then Fiancé Caleb was a fellow demi-god, a son of Hecate, and June had thought they were in love. They had booked a fall wedding, were house hunting, and beginning to build a life together. Their romance was sudden and whirlwind, Caleb was doting, attentive, and treated her like a queen. June almost couldn't believe how much she loved him, how she could end up so lucky. Their passion was consuming, and once June would have thought nothing could come between them. That changed very quickly when it was brought to June's attention that Caleb had been manipulating her memories, and possibly even some of her emotions, making her forget fights and his bad behavior, replacing them with loving happy fabrications. Eventually, after she had come to accept what was happening, June broke it off, the relationship ending messy and violent, but she was able to walk away. It was a shattering experience that left its fair share of scars, both figurative and literal, but June has worked hard to put the relationship behind her. From there she picked up the pieces, and went back to the academy, this time as their school counselor, putting herself back together doing what she loves most. Trying to help people.
FAVORITE POWER:
June is in fact, an award winning baker, a fact she is not shy about demonstrating for her co-worker's benefit. Her ability to bless others with good fortune is one she used to use quite often and without restraint in the past, though she is more careful about its use today, as she's learned the hard way that people can take advantage of her generous nature if she isn't careful. She is also very much a fan of her ability to conjure fire in her hand as it is her one active combat power. Her ability to project positive emotions toward others and heal them is another that she finds particularly useful, particularly in her profession. The one power she will not use, is her power of memory manipulation, as she's experienced firsthand how much of an abusive and violating experience it is to be on the receiving end of them, regardless of good intentions.
MISCELLANEOUS:
June has a scar on her shoulder from being stabbed with a kitchen knife.
---