Never go to bed mad. Stay up and fight.
---
---
Linkin Park| In The End
---
---
---
---
║※
║※
║※
║※
║※
║※
║※
║※
║※
║※
║※
║※
║※
║※
║※
║※
║※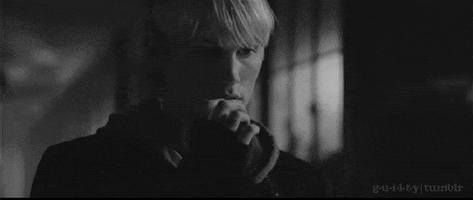 FULL NAME::
Landon Grace Peters
"Yeah, my middle name is Grace. So what?"
NICKNAME(S):
"I don't give a shit what you call me. Just don't mention my last name in there anywhere. I'm serious."
DATE OF BIRTH:
The nineteenth of October
"Yep, October baby. Whatever."
AGE:
18 Years of age
"Finally I can buy cigarettes myself."
GODLY PARENT:
Hades
"He's not good for very much if you ask me."
YEAR:
12th Grade
"Almost done thank the gods. Oh wait, I can't! They're the reason we're here!"
GENDER:
Male
"I'm not some fairy fuck so clearly I'm a guy."
SEXUALITY:
Heterosexual
"I only swing one way."
ETHNICITY:
50% American 25% German 15% Irish 10% Scottish
"I mostly take after the Irish side, but my anger reflects the German in me."
DIALOGUE OR THOUGHT COLOR:
#981818
---
---
---
---
※║
※║
※║
※║
※║
※║
※║
※║
※║
※║
※║
※║
※║
※║
※║
※║
※║
※║
※║
※║
※║
※║
※║
※║
※║
※║
※║
※║
※║
※║
※║
※║
※║
※║
※║
※║
※║
※║
※║
※║
※║
※║
※║
※║
※║
※║
※║
※║
※║
※║
※║
※║
※║
※║
※║
※║
※║
※║
※║
※║
※║
※║
※║
※║
※║
※║
※║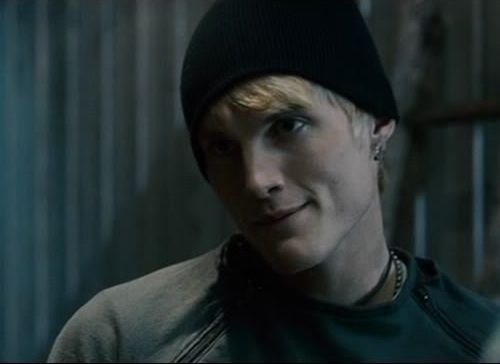 PERSONALITY:
Confident ☼ Daring ❀ Efficient ☼ Encouraging ❀ Firm ☼ Generous
Genuine ❀ Hardworking ☼ Helpful ❀ Invulnerable
Playful ☼ Practical ❀ Respectful ☼ Selfless ❀ Strong ☼ Witty
♡♡♡♡♡♡♡♡♡♡♡♡♡♡♡♡♡♡♡♡♡♡♡♡♡♡♡
Argumentative ☁ Assertive ☂ Blunt ☁ Callous ☂ Cold ☁ Conceited
Demanding ☂ Dogmatic ☁ Egocentric ☂ Frivolous ☁ Impatient
Impulsive ☂ Insensitive ☁ Opinionated ☂ Pugnacious ☁ Tactless
♡♡♡♡♡♡♡♡♡♡♡♡♡♡♡♡♡♡♡♡♡♡♡♡♡♡♡
Landon is a decent guy with a lot of issues. He is level-headed in certain situations and is fine when meeting new people. You can depend on him for honesty, whether you want to hear what he has to say or not. He doesn't really have a filter and says whatever is on his mind with no care that it could potentially hurt your feelings. In certain aspects he can be fairly sociable although he is not a fan of large groups and at a party you could probably find him sitting on the stairs or a porch away from most people. Landon has his playful moments and enjoys joking around. He is a giving and loyal friend. He would bend over backwards for those that are lucky enough to be cared for by him. But everyone has a darker part to their heart.
Landon has a side to him that can come off as being full of himself. Probably because, for the most part, he is. His favorites are better than yours. Most of everything you like, he won't agree with unless it has to do with what he likes. And his opinion, oh well it's always right too. If you disagree he can either joke around with you and say something like,
"Oh, you don't know anything."
or the complete opposite and forcefully say that you are in the wrong. When he kids with people, some find it difficult to differentiate between whether he is serious or kidding because he can easily keep a straight face. He is easily irritable when people don't understand him or aren't getting the picture. But if you disrespect someone, well, that's his last straw.
"I'm not hard to get along with. Just don't push my buttons is all I'm saying."
LIKES:
✔
Fighting-
He enjoys it mainly because it's his favorite way to let off steam. He knows he's good at it and that could be a good reason why he likes it. After a fight, if you are real men, then there is respect there and that's usually why fights start for him in the first place so he feels accomplished.
"I used to fight professionally so I'd like to see someone try and kick my ass."
✔
Being Right-
He revels in the idea that he is always right. He usually never starts an argument unless knowing prior to starting it that he will win.
"Don't feel bad because you're always wrong."
✔
Taking Care Of Himself-
Although he isn't one for diets, he keeps his body looking pristine. He works out often. He regularly cuts his hair and shaves after his stubble grows. He tries to match his neutral colored clothing accordingly. He enjoys his looks and he wants to make sure that he is befitting.
"What can I say? I gotta look good for the ladies."
✔
Entertainment-
Whether it's a worthy movie or a good beat, Landon is all about it. The thrill of an amusement park and the calm of a small pub, he's drawn to any sort of spontaneous adventure or enjoyable distraction.
"I could have fun doing just about anything."
✔
Having A Good Time-
Landon isn't easily bored. The smallest things amuse him. Although he isn't a group type of person, he likes clubs, dances, parties, etc. He enjoys a few beers or alone time with a woman.
"What't the shame in enjoying myself once in a while?"
✔
Darkness-
It was as if Landon was destined to be a son of Hades. He always preferred night, enjoyed cemeteries, and had an interest for the macabre and morbid things. He wasn't the type that found pleasure in taking apart animals though. He just savored the idea of creepy things like horror movies and stories.
"Don't be surprised if you see shadows around me."
DISLIKES:
✖
Preppy Types-
The happy-go-lucky bubbly people that are always happy annoy the piss out of Landon. He doesn't delight in positive attitudes because he thinks it's unrealistic. Life is hard and there isn't a lot to be that happy about. He distastes any fancy or bright clothing. Name brands are pointless and a waste of money.
"Oh and judgmental people! Can't for the life of me stand someone who thinks they are better than others for some stupid reason."
✖
Ignorant People-
Stupid people easily irritate Landon. He tries to stray away from them in order to stay respectful.
"Don't be dumb and make me kick your ass."
✖
Bullies-
Although he has a short temper for certain kinds of people, he has an even smaller fuse for people that pick on someone else. Without hesitation if he sees someone pushed, he marches over to see what the problem is. No one would get hurt in his presence unless he permits the reason as necessary.
"I swear if I see someone getting bullied, you'll see a completely different side to me that you'll wish you had never brought out."
✖
Being Bossed Around-
He already has control issues with others. If he's going to give you advice, he expects you to take it. But if someone turns around to tell him what he needs to do about something without him asking, he will bare his teeth in frustration.
"I didn't ask for your instruction, so please don't give it. I'll do what I want when I want."
✖
Bad Hygiene-
If someone needs a shower, forgot their deodorant, or could use a swig of mouthwash, Landon will be the first to tell them that their self preservation is lacking. Poor self care grosses him out and he won't subject himself to those kinds of people.
"It shouldn't be so damn hard to shave, I mean, come on!"
✖
Hades-
He views it as being abandoned. He's never met the guy and he would prefer not to.
"Don't get me started on that fucker."
FEARS:
☠ Loosing Someone That He Truly Loves-
He has already lost too many people in his life. It's the reason he lashes out and part of why he acts the way he does. As much as he would never admit it, if he lost one more person that he cares so deeply for, he would break. And not in an emotional/depressed type of way. He would bring only destruction and cause pain to anyone that looked at him wrong. He would use his power for terrible things. So if you have an idea of dating him, be careful. If he truly falls for you and you leave, things will go downward quickly.
"I've lost enough people in my past. I can't lose anyone else..."
☠ Being Vulnerable-
Landon cannot bear opening himself up. He cannot stand expressing his feelings for the most part and ultimately finds it as showing weakness. Unless it is anger or humor, you don't see any emotion from him, for the most part. He generally stays closed off and if he feels hurt or upset, it shows as anger.
"Emotions are stupid. I don't really deal with them well."
☠ Asking for help-
As much as Landon could probably use some therapy or a lending hand, he refuses entirely to ask for assistance. He sees it as showing weakness and would fall off a cliff before reaching a hand up to someone above.
"I don't need help, I can handle it myself."
---
---
---
---
║※
║※
║※
║※
║※
║※
║※
║※
║※
║※
║※
║※
║※
║※
║※
║※
║※
║※
║※
║※
║※
║※
║※
║※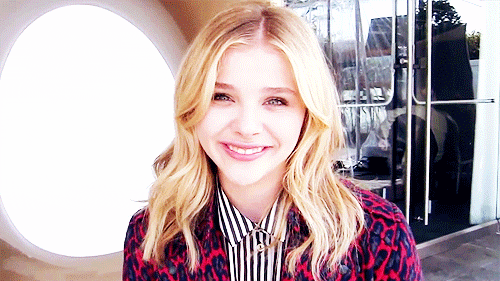 FAMILY::
Katherine Peters-
(38)(Deceased)[FC: Charlize Theron] His mother Katherine could have been described as his best friend. He told her his problems and asked her for advice on everything. She had the kindest heart he had ever known despite all of the hardships she had dealt with in her past. She raised Landon and his younger sister alone almost completely. There were a few suitors who attempted to ask for his mother's hand, but no one deserved her and Landon knew it. He didn't mean to entirely, but he scared them all away from staying around for an elongated amount of time. He blames himself for his mother never finding love after Hades. There was only one man who stayed a little longer than the others, but even then, he was bad news for their family. She was an amazing mom to them both and raised them the best way that she could.
"She was my light in a dark place. The only love I ever knew that was unwavering."
Asterix Peters-
(13)(Deceased)[FC: Chloe Moretz] Asterix was the reason that Landon breathed. She kept him on his toes and she was why he got into fighting. She needed a brother to protect her and Landon had big shoes to fill because men couldn't keep their hands off of her. He held her close to him at night when she was scared and she was generally the only person who brought out the soft side to him.
"Asterix kept a smile on my face and made me think there was truly good in the world."
Jack Peters-
(45)(Whereabouts: Unknown) To Landon, the only thing that Jack provided was a last name. He was never a father figure and tried harder to get along with Landon as a friend. But Landon didn't want anything to do with him. He merely provided money, and he didn't even do that very well. He changed jobs every three months or so with a month off from work in between. He wasn't dependable whatsoever and he was only a burden to the Peters family.
"Just more scum of the Earth. If I could ask for Hades to torture one person for all eternity, it would be Jack."
RELATIONSHIP WITH GODLY PARENT:
In a nutshell, there isn't a relationship. His mother showed him a photo of her and Hades together, but she was twenty at the time and Hades looked like a young kid with hair that swooped to the side. The kind of guy Katherine was into, which is probably why he picked that form for their meeting and what followed after. The only reason he knows of Hades is through Katherine. She told him everything that happened between the two of them and how long their time together lasted. If his mother hadn't been so open with him, the reason for his powers would have never been revealed to him. Landon is at least thankful for gaining a bit of understanding about his father. But he was still never there for him. If he had at least revealed himself once, maybe Landon wouldn't feel so much resent towards the god, but because he either forgot about him or just didn't give a shit to notice Landon is why he's so cold towards Hades.
"Relationship? More like relationshit."
---
---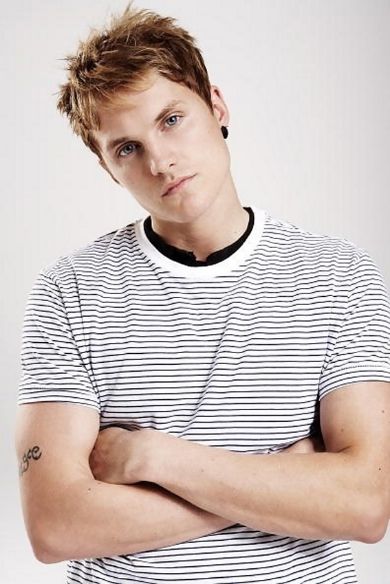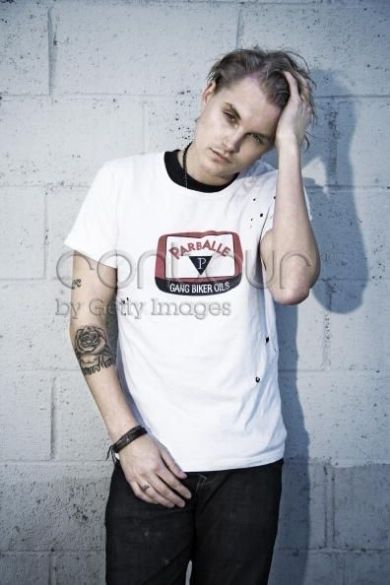 ※║
※║
※║
※║
※║
※║
※║
※║
※║
※║
※║
※║
※║
※║
※║
※║
※║
※║
※║
※║
※║
※║
※║
※║
※║
※║
※║
※║
※║
※║
※║
※║
※║
※║
※║
※║
※║
※║
※║
※║
※║
※║
※║
※║
※║
※║
※║
※║
※║
※║
※║
※║
※║
※║
※║
※║
※║
※║
※║
※║
※║
BIOGRAPHY:
Landon was conceived in a bad part of Dallas, Texas. Hades revealed himself to Katherine by the name of Grace Anderson and pretended to be a drug dealer. At the time, Katherine was in a dark place of her life. She was twenty years old and had finally gotten out from underneath her overbearing parents. She had moved to a loft she shared with three other girls in the city. The lofts were a fair size, plenty of room for four or five people depending on how much you were willing to pay. One of Katherine's friends Lola brought Hades over to their place. She sauntered into the room, trailed by "Grace Anderson" and claimed she had found the life of the party down the street. As the night went on, Katherine was drawn in by his subtle charm and his generosity of free drugs. He stayed with the girls the whole weekend. Unbeknownst to Katherine, taking turns sleeping with each of her drugged up roommates while she slept or went out for more alcohol. On the Sunday of the full weekend party, Sammy, another of Katherine's roommates went out to her car and a cop noticed her drunken stupor. He questioned her and Sammy gave the officer her room number and Grace was busted for possession and distribution of drugs and taken to jail as far as the girls knew. The women were fined and given probation for use of illegal drugs.
After being caught, Katherine got clean. It was her wake up call that she needed to get a grip on life and she turned herself around. She left her roommates who were still striving for their next high and found a nicer apartment in a better part of Dallas. A few weeks after, Katherine noticed changes and soon realized she was pregnant with her first child. As much as the new Katherine wasn't pleased by "Grace Anderson", he blessed her with Landon so she made his middle name Grace in honor of her sperm donor.
Five months into the pregnancy, Hades showed himself to Katherine again. He awaited her return from work in her quaint apartment. It adorned the work she had put into preparing for her new baby boy. He sat in a white armchair sipping a cup of tea when Katherine walked through the door. Of course he looked different then when she had last seem him and she instantly became terrified. After explaining everything to a confused woman, Hades warned her that she carried a demigod as a son and that he would hold great powers, those similar to his own. He told her that she held one of his stronger offspring and that she needed to be careful. He kissed her on the forehead and disappeared before her eyes leaving Katherine standing in the living room dazed and worried that the fetus growing inside of her would rip her apart.
A few years after Landon was born, his powers were discernible. At age five he touched a stray cat and began crying when it fell over, stone cold. His mother worried for the safety of others and kept his home for private school. A few months later, Jack came into the picture. Landon didn't understand who this man was or why he was always around, but he didn't like it. He had grown up with just a mom so who was this guy? Any time Jack came to Landon and asked if he wanted to bond, the boy refused. Shortly after Jack moved in, Katherine brought Landon into the living room and the couple explained that he was going to have a younger sibling and that they were planning to get married. This angered Landon furiously. He didn't want Jack taking his mother away from him. He cried in outrage and was smothering in a large amount of shadow. Jack was startled and grabbed for Landon but the boy swiped at him and the darkness consumed Jack as well. The adult felt as though he were suffocating and that his life was quickly being drained. Katherine screamed Landon's name and the boy snapped back into reality. Jack was terrified of the child and ran out of the house.
After the incident, things got worse around the house. Jack began to drink often and after Asterix was born, Katherine began drinking as well due to falling into depression. Jack began abusing Katherine in secret and in places people could not see. When Landon was twelve, Jack came home from quitting yet another job, empty bottle in hand and slurred speech and clumsiness accompanied. He began screaming at Landon and Katherine, saying that Landon was a freak and that Katherine was the bearer of a demon spawn. The more he mumbled about his family, the angrier Landon got. Jack raised a hand to his mother and Landon's eyes went black and so did his mind. He woke up a few days later, his mother tending to him. She enlightened Landon on what had happened and told him all that truly mattered was that Jack was gone and their family would not longer suffer because of him. She had a healing black eye and Landon wondered if he had caused her pain, or Jack had. He didn't remember anything and only knew what his mother told him. It was then that she confessed to Landon why he had strange abilities and unimaginable strength. She told him of a school that helped him learn more about where he came from and how to control his powers, but the demigod refused to go because the household needed a man to take care of things.
He began getting into shape and trying to use his powers as minimally as possible. At sixteen, Asterix turned eleven and was blooming into a beautiful woman. She was young, but she produced breasts before the other girls in her class. In turn, gaining the attention of a multitude of men. At this point, Landon had already been training in MMA. He was top of his class and paid for private lessons with his teacher to be good enough to start fighting professionally. One day after school, Asterix came home in a flustered state. Landon had finished his lessons with his mother and he was playing a video game on his Xbox. His half-sister ran to him, climbing onto the couch and told him what had happened. On her way home an older man had grabbed her and touched her in ways that made her uncomfortable. Landon listened intently then instructed Asterix to show her the place this had happened. She hesitantly obeyed and took him to where it had occurred. The man was nearby and Landon lost it, his eyes going black as they had all those years ago. He nearly killed the man and Asterix was the only reason he was able to stop. She looked terrified, staring past her brother. He looked back down to the male he still grasped the collar of and dropped him in horror. You could hardly tell he was still breathing, his face was distorted, and broken bones stuck out in terrifying angles. He grabbed Asterix's hand and they ran from the scene.
Two years later, Landon was sleeping in bed soundly. He awoke in a start when he heard his sister's scream and his mother crying. He raced down the stairs of their townhouse and found the two people he cared about most tied and bound to chairs. The same man that had touched his sister two years prior came into view. He was accompanied by three other armed men who surrounded the women. Landon shook with rage, but he didn't want his family at risk of being hurt because of his carelessness. The man explained that Landon had caused him so much turmoil in his life that he was in debt and needed money. If he was provided everything they had of value, he would leave in peace. Without thinking, Landon began bringing gems and precious stones and gold to the surface. The men's eyes widened at his ability. Soon a pile that they could all swim in surrounded them all. He was desperate to keep his family safe. But these men were evil. As they were bagging the last of the jewels and gold, the man Landon had hurt came to him and thanked him mockingly before pulling the trigger and killing his mother. Landon was shocked and before he could do anything, all he heard was the scared scream of Asterix and another shot rang out. The boy dropped to his knees staring out hollowly at the only people that had ever loved him for what he was. And they were gone. He collected himself and through his anguish, he turned on the man. His eyes went black and that was it.
Landon awoke to find himself surrounded by spilling out bags of treasures and six dead bodies. He felt distant. Like he didn't exist on the world. He disposed of the men and gave his mother and sister a proper funeral. When he came home from the funeral he lay on his bed, wrapped in his own haunting memories. Then recalled that his mother had offered him a chance to wield and control his powers. The school for demigods. He turned the house upside down and found the flyer she had shown him when he was twelve. Landon wanted to fulfill his mother's wish and swore on her grave that he would hone the abilities he had.
FAVORITE POWER:
Controlling shadows and darkness. He prefers to be enveloped in a few shadows almost all the time. It amuses him to play with the smokey darkness that partially surrounds him.
MISCELLANEOUS:
He has numerous tattoos and his ears are gauged.
His eyes are a stunning blue.
---
---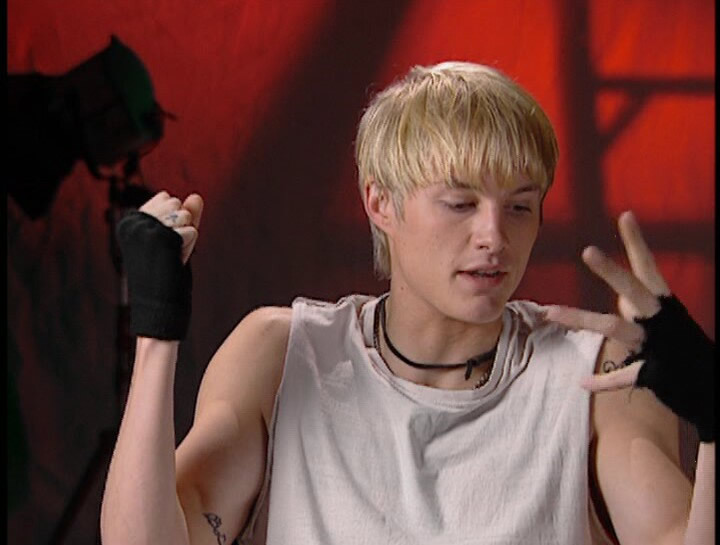 ---