"I like giving many chances, but don't abuse them, as I have no problem taking them away if you decide to misuse my trust."
---
---
---
---
---
---
FULL NAME:
Naveen Harold Caspian
NICKNAME(S):
Dr.Caspian/Dr.Naveen
|| Some of his students insist on saying "dr" in front of Naveen's middle or last name, even though he insists them just call him by his first name. He does require students that are below their junior year to call him "dr" though they can decide whether to use his last or first name when they say "dr". He has "dr" in front of his name since he got a doctoral degree when he was twenty three in Medicine.
Guru
|| Naveen is kind of like a guru and has been called so by some of his students. He doesn't really care. Whatever floats their boat.
DATE OF BIRTH :: AGE
January 5th || 23
GODLY PARENT:
Artemis
TEACHES:
Weapons || Defense || Fighting
GENDER:
Male
SEXUALITY:
Polysexual || Demisexual
ETHNICITY:
50% British || 16% Italian || 12% French || 10% Russian || 6% German || 6% Swedish
DIALOGUE OR THOUGHT COLOR:
#CCCCCC
---
---
---
---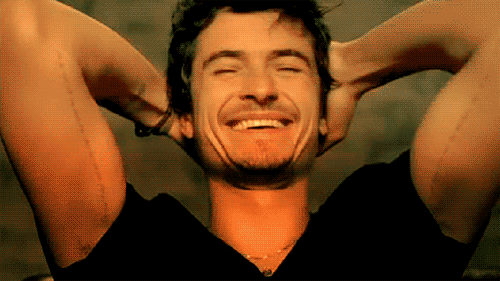 PERSONALITY:
Gentle || Friendly || Calm || Caring || Laid Back || Protective || Loyal
Naveen is a gentle fellow. He prefers to ignore the worries and troubles of life. He is very gentle and has a soft touch to animals and those he cares for. He has a hard time making connections with people that he might want to be with. He prefers silence and rarely speaks unless asked a question, teaching, defending someone, advising, or is very close to someone. It is hard to be very close to Naveen since he is so against being close to many people, instead preferring a few close people so he might be able to grow very close with them, and be a family with them rather than being alone since he feels like his childhood was the way he wanted to live his life.
Naveen is friendly and likes to be friendly and open to people. He won't speak much, but he has no trouble with being friendly and smiling at people when they talk to him. He is great at giving advise and telling people when they need to apologize or just give up on their current actions. He is calm and only looses his cool when others are being cruel or
extremely
stupid. Naveen cares what others feel and how they are being treated and is constantly motivated to make sure people are happy or are on their way to happiness in the future, even if they don't like him at the moment. He always has others future in his mind and has the best intentions for everyone.
Naveen listens and he cares. He doesn't care how you are and believes people can change. He gives many second chances and tries to make people see that there is always hope and a chance no matter who you are or what you've done. He is very protective about people's feelings and has no problem stepping in when he sees others being treated wrongly or unfairly. Naveen is loyal and will not give up on anyone no matter what they face or what is going on with them. He has no problem being loyal to multiple people at once and definitely no problem being helpful and caring to others that might or might not need him.
LIKES:
✔
Animals
✔
Weapons
✔
Reading
✔
Learning
✔
Listening
✔
Helping
✔
Kindness
✔
Cooking TV Shows
✔
London
✔
Nannies
✔
Climbing Trees
✔
Mountains
✔
Snow
✔
Rain
✔
Beaches
✔
Food
✔
Cats
✔
Camping
✔
S'mores
✔
Stars
✔
Wind
✔
Hurricanes
✔
Children
✔
The Idea of Love
✔
Intelligence
✔
Trying Things
✔
Multiple Chances
✔
Sweatpants
DISLIKES:
✖
Tornadoes
✖
Disrespect
✖
Being Ignored
✖
Jerks
✖
Bullies
✖
Ignorance
✖
Stereotypes
✖
Mexican Food
✖
Spicy Food
✖
Last Minute Projects
✖
Pain
✖
Blood
✖
Old Food
✖
Swimming
✖
Driving
✖
Fighting
✖
Acting Before Thinking
✖
Cluelessness
✖
Confusion
✖
Being Dirty
✖
Dressing Up
✖
Cleaning
✖
Grading
✖
Monsters
✖
Maces
✖
Abuse of Powers
FEARS:
☠
Loss
|| Naveen prefers to have a select few that he is close friends with. He fears the loss of any of these close friends. He fears the loss of any friends, but if he looses a close friend, he feels like he looses one of the few people in the world that understand or like him the way he wants and believes close friends should.
☠
Ocean
|| Naveen will not swim in the ocean under any circumstances. He will only swim in areas that are connected to the ocean if he can stand and see all around him in the water. He has to know what is near him otherwise he fears he could be hurt from not knowing.
☠
Cody
|| Naveen fears someone will hurt or take Cody away from him as does his little wolf. The wolf stays with Naveen all day every day, only leaving him to allow Naveen to teach by example in some of his classes he teaches.
☠
Not Knowing
|| Naveen fears not knowing what is going on and what could be going on around him. By not knowing, he doesn't know how to react or respond, leaving him defenseless in his mind. He cannot be defenseless as then he feels his hope and beliefs waver which is even scarier for Naveen.
☠
Senses
|| Naveen fears he will lose one of his senses whether it be sight, smell, touch, hearing, or taste. He can't even imagine a life without one of his senses.
---
---
---
---
FAMILY::
Hugo Caspian
|| Biological Father || Alive || Adventurer/Mountain Climber
Artemis
|| Biological Mother || Immortal || Goddess
Agnes Orlanden
|| Nanny/Honorary Mother || Alive || Nanny
RELATIONSHIP WITH GODLY PARENT:
Naveen and his mother have a somewhat okay relationship. He talks to her through letters and messages through animals, but the two don't interact much outside of that. The two are what Naveen would call "friends" as he made it clear she wasn't his mother, but could be his friend since his mother was his nanny since she was the one who took care of him growing up. Artemis has accepted this and the two love to chat about what they've been doing and love reunions, but more like long lost friends who were very close rather than mother and son.
BIOGRAPHY:
Naveen was born in Tibet when his mother encountered Naveen's father as Naveen's father attempted to make the climb to the top of Mount Everest. Naveen's father had been stranded on the mountain in a major storm, was one of the few remaining men alive considering everyone was trapped in their tents and running out of food and water. Artemis appeared and was interested in Naveen's father since he had been smart enough to survive even though he didn't know all of his other friends were dead from their inability to survive by themselves.
Naveen was raised in London where his father owned a flat. Naveen was raised by a nanny rather than his father since his father was always off climbing mountains and doing dangerous stunts. Naveen was alright with his father not being around, unaware that it was actually not normal for a father to not be in a son's life. Naveen grew up studying and hanging out in his flat, enjoying the company of his nanny who proved to be very kind and was very motherly. Naveen's father never told him that Naveen's mother was alive, instead telling Naveen that Naveen's mother had died when the two had been trapped on Everest those unfortunate days.
Naveen got into the wrong crowd when he was hanging out in the worse area of London and got caught up in a deal that had gone bad. Naveen was nearly killed when he was believed to be a part of one of the gangs and was lying that he didn't know what was going on. Naveen was sent to the hospital as he was nearly dead when he got out. His nanny came as did his father, both extremely concerned. Naveen's father stayed for longer with Naveen than ever before, deciding that the academy his girlfriend had talked about was where Naveen needed to go since Naveen didn't have anyone to protect him from the worst things in life.
Naveen's nanny was given the opportunity to go back home where her sister had just had a child and she was happy, though sad she was leaving Naveen. Naveen left for the academy in the same airport his father left in order to travel to Egypt to explore the pyramids with his team of adventurers.
FAVORITE POWER:
Animals
|| Naveen loves that he can talk to animals. He loved being in the outdoors with them and calling to them, talking to them, telling them his worries and fears and hopes. Naveen used to communicate with animals in order to communicate with his mother though she never told him that she was talking to him through the animals on occasion.
MISCELLANEOUS:
Face claim
|| Orlando Bloom
Pet
|| A
wolf
named Cody. Cody was given to Naveen by his mother and shall stay the same size and age for the rest of his life, being one of Artemis's favorite pets. It was a gift to Naveen upon Naveen completing school in the are of medicine, his mother approving so much and wanting to give him a graduation present.
---