"I'm thankful for my struggle because without it I wouldn't have stumbled across my strength."
---
---
Slipknot | Vermillion
---
---
---
---
║♦
║♦
║♦
║♦
║♦
║♦
║♦
║♦
║♦
║♦
║♦
║♦
║♦
║♦
║♦
║♦
║♦
║♦
║♦
FULL NAME::
Otter Davis
"My dad gave me a crazy name and no middle name..."
NICKNAME(S):
Otto, although she doesn't prefer it.
Witch bitch because of the way she comes off and mockingly because of her godly parent.
"I like nicknames. Just be a little creative about it."
DATE OF BIRTH:
The eleventh of June
"Being a Gemini fits me pretty well, I'd say."
AGE:
17
"I enjoy my age to be honest."
GODLY PARENT:
Hecate
"My mom is awesome."
YEAR:
11th Grade
"I'm getting there."
GENDER:
Female
"If I'm not a girl then I've been shopping for the wrong kind of underwear."
SEXUALITY:
Bicurious
"I've never tried anything with a woman, but I came to realize I was attracted to them some time ago and have been curious to see if I could handle a relationship with a woman."
ETHNICITY:
75% British 25% French
"Everyone seems to be infatuated with my accent."
DIALOGUE OR THOUGHT COLOR:
#B527EB
---
---
---
---
♦║
♦║
♦║
♦║
♦║
♦║
♦║
♦║
♦║
♦║
♦║
♦║
♦║
♦║
♦║
♦║
♦║
♦║
♦║
♦║
♦║
♦║
♦║
♦║
♦║
♦║
♦║
♦║
♦║
♦║
♦║
♦║
♦║
♦║
♦║
♦║
♦║
♦║
♦║
♦║
♦║
♦║
♦║
♦║
♦║
♦║
♦║
♦║
♦║
♦║
♦║
♦║
♦║
♦║
♦║
♦║
♦║
♦║
♦║
♦║
♦║
♦║
♦║
♦║
♦║
♦║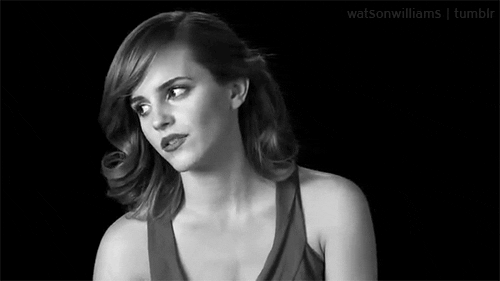 PERSONALITY:
Appreciative ✩ Benevolent ★ Caring ✩ Compassionate ★ Considerate
Daring ✩ Educated ★ Empathetic ✩ Humble ★ Kind ✩ Patient
Protective ★ Sensitive ✩ Spontaneous ★ Sympathetic ✩ Trusting
♡♡♡♡♡♡♡♡♡♡♡♡♡♡♡♡♡♡♡♡♡♡♡♡♡♡♡
Aloof ☣ Anxious ☢ Asocial ☣ Clumsy ☢ Compulsive ☣ Destructive
Easily Discouraged ☢ Fearful ☣ Fiery ☢ Impulsive ☣ Insecure
Moody ☢ Morose ☣ Naive ☢ Regretful ☢ Submissive
♡♡♡♡♡♡♡♡♡♡♡♡♡♡♡♡♡♡♡♡♡♡♡♡♡♡♡
Otter is the definition of a paradox. She is a servant at heart and is a very good listener. She is one of the most understanding people you will ever meet. If you tell her something tragic that has happened in your life, if she hasn't already experienced a similar feeling or emotion, then naturally she feels what she would assume as the closest reaction to the same thing. She puts herself in other's shoes to the fullest and in doing so, sometimes she cares too much. People can easily walk all over her, especially if they have her feeling bad for them. She eagerly puts herself on the line if it means she has someone she thinks is a true friend. Trusting too easily is what makes her so naive. She gives people a thousand chances to redeem themselves if they have hurt her and will always turn around with the biggest smile she can manage and accept someone for their faults. But she has been hurt a lot. And sometimes the smile doesn't reach her eyes.
Otter is good at faking emotions. She doesn't try to, but she doesn't want people to worry about her either. She struggles with depression and anxiety and as much as she wants to be surrounded by people, she reverts away from them because of her powers. She worries that if she gets close to people that they will eventually be potentially hurt, or if someone makes physical contact with her, then she will know their darkest secrets. She doesn't want this to happen, she feels like people's past should be kept to themselves unless they tell you forthright. Her limited control of her powers scares her and she worries constantly that if she were to make a friend, she would lose them like she has lost everyone else.
"You have to get past my walls to be my friend. But when you get there, I would die for you in a heartbeat."
LIKES:
✔
Fat Creatures-
She already loves animals, but she doesn't really know why, but any fat animal, be it a cat, a horse or a bumble bee, Otter gets excited. Any fat beast she finds, she is infatuated with it immediately.
"They're just so cute!"
✔
Being Alone-
Otter feels safest by herself. No one is there to see her if she is upset or struggling and there is no one that could be in range if her powers were to go ballistic.
"I can do what I want when I'm by myself. And also people can't see me crying..."
✔
Talking To People-
As hard as it is for her to feel comfortable talking to someone, Otter wants to gain the courage to have a conversation and be able to feel at ease with herself and everyone's safety around her. She hates that she is an awkward social butterfly and that most of the time she tends to be closed off and seem like she is pushing people away, but she does it for their own good, whether they know it or not.
"It would be nice to not flip out about a few sentences I say."
✔
Knowledge-
Otter has a passion for learning. She wants to soak up as much information as she can. Especially from her Hecate siblings. She is so overwhelmingly anxious yet excited to go to school. Not only does she hope to be able to control herself, but she wants the ability to have comfort with the people surrounding her. She cannot wait to start classes and learn as much as she possibly can.
"Knowledge is power."
✔
Music-
Music can change her mood in an instant. It can calm her down and give her peace or it can make her happy or sad and she loves that certain songs can bring back memories. She loves all kinds except for country and rap and she prefers types of rock over anything else.
"If I don't have my iPod on me at all times, I know it's going to be a bad day."
DISLIKES:
✖
Judgmental People-
Otter cannot fathom the reason why people decide to judge others based on few things they know about them. She accepts everyone as they are she sees no need to think lowly of others for their flaws or issues. Everyone deserves love, friendship, and loyalty. She dedicates herself to be as nice as she possibly can to others because she knows what it is like to be judged.
"Just because you are better at something than someone else is, it doesn't mean you are better than them. Everyone is perfect the way they are."
✖
Tobacco Smoke-
Otter doesn't want anything to do with cigarettes. At that, she doesn't care for drugs. She has tried a couple, but didn't take a liking to it. The most she does is have a couple of drinks. But smoke repulses her.
"You can smoke and fill your lungs with horrible chemicals. Just don't do it in my vicinity."
✖
Being Late-
Being punctual is a big deal to Otter. If she isn't ten minutes early then she is late in her mind. She scolds herself if she is ever late and will most likely be a bit down if she arrives after the time she anticipated.
"I cannot be late!"
✖
Crowds-
One of the reasons that Otter strives to be early is to avoid large masses of people. If she is surrounded by a lot of people, her anxiety spikes and she wants to sit on the ground and wait for people to disperse. More people equals more opportunity for someone to touch her.
"Too many people around me makes me anxious."
✖
First Contact With Someone-
Once Otter makes bodily contact, she is overwhelmed entirely. She can gauge a person's intentions, read their mind, learn their skills from touch, feel their experiences, and relive their life. No one can hide anything from her even if they try their hardest or have their memories and feelings buried so deep they themselves don't realize they're there. If she touches someone for the first time she is hit with all of their emotions and experiences through their life. This can cause Otter to temporarily be distorted, her mind is devastated and she can sometimes become unconscious.
"Just please, whatever you do, don't touch me."
✖
Failing-
Whether it's a school paper or a goal Otter has set for herself, if she falls short of her own high expectations, it really gets her down.
"I want to be good at everything I do. I know it's pretty much a fantasy, but sometimes doing my best isn't good enough. I have to get better.
FEARS:
☠
Having No Control Over Her Powers-
Being in constant worry, stress, and paranoia over her powers is exhausting. Otter cannot stand that she can't accept a hug from someone without fearing she will accidentally brush against their skin.
"I am thankful to be going to Aeonis. I need the help to focus my energy and my abilities. I am sick of always hearing everyone's thoughts."
☠
Being Betrayed-
Because she has been hurt before, Otter fears that it will happen again. She is always wary of people's intentions. Although she struggles with saying no to anything, she always wonders in the back of her mind if people are just using her.
"If you treat me nicely then you will get the same in return. But if you hurt me, you will regret it."
☠
Touching The Wrong Person-
If Otter touches someone that has truly been traumatized in their life, it is very probable that her powers would go out of control. Her mind is flooded with the person's experiences and pain and she feels it too. If she touches the wrong person it could kill her.
"Just keep your hands to yourself and there won't be an issue."
---
---
---
---
║♦
║♦
║♦
║♦
║♦
║♦
║♦
║♦

FAMILY::
Blaze Davis-
(45)(Alive)[FC:Norman Reedus] Otter's father is the reason she has stayed stable throughout her life. She always goes to him when she needs comfort or consoling. He helps calm her down when she has anxiety attacks. Together they are inseparable. They are always laughing and being goofy. He is the only person she is fully comfortable with touching. Blaze is open enough with his daughter that it doesn't bother him that she knows everything because in turn, she is his best friend as he is hers.
---
---
♦║
♦║
♦║
♦║
♦║
♦║
♦║
♦║
♦║
♦║
♦║
♦║
♦║
RELATIONSHIP WITH GODLYPARENT:
Otter has met her mother on several occasions. She enjoys learning more about her powers from Hecate. But once Otter's powers got more uncontrollable, she heard even less from her mother. She assumes that this is because her mother wants to learn how to control her abilities on her own. Otter prays to her often and speaks to her when she needs help, in hopes that Hecate will give her some kind of sign that things will be okay. When she has to make a choice, she always asks her mother for help, in fear that she will make the wrong decision.
BIOGRAPHY:
TBA
FAVORITE POWER:
Having the ability to mimic other demigods powers is Otter's favorite. She enjoys practicing how to use lighting and fire and shadows the most. She is sometimes mistaken for a child of a different god. She also loves that she can speak to people telepathically.
MISCELLANEOUS:
Otter has a
raven
who she almost always has on her shoulder. His name is Diaval.
---
---