"We look our best when we are smiling, so make sure that you always are, whether you are greeting the world or slaying dragons!"
---
---
---
---
❖▐
❖▐
❖▐
❖▐
❖▐
❖▐
❖▐
❖▐
❖▐
❖▐
❖▐
❖▐
❖▐
❖▐
❖▐
❖▐
❖▐
❖▐
❖▐
❖▐

FULL NAME::
Priscillia Stanford
NICKNAME(S):
Si-Sil (at your own risk), Princess, Priss
PinkWand69 (In-game name)
DATE OF BIRTH:
November 20th
AGE:
31
GODLY PARENT:
Aphrodite
OCCUPATION:
Greek Philosophy Teacher
GENDER:
Born Female
SEXUALITY:
Heterosexual (♀) || Homosexual (♂)
Panromantic
ETHNICITY:
American
DIALOGUE OR THOUGHT COLOR:
#bc0071
||
#ff00d0
---
---
❖▐
❖▐
❖▐
❖▐
❖▐
❖▐
❖▐
❖▐
❖▐
❖▐
❖▐
❖▐
❖▐
❖▐
❖▐
❖▐
❖▐
❖▐
❖▐
❖▐
❖▐
❖▐
❖▐
❖▐
❖▐
❖▐
❖▐
❖▐
❖▐
❖▐
❖▐
❖▐
❖▐
❖▐
❖▐
❖▐
❖▐
❖▐
❖▐
❖▐
❖▐
❖▐
❖▐
❖▐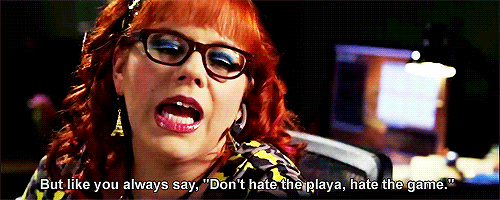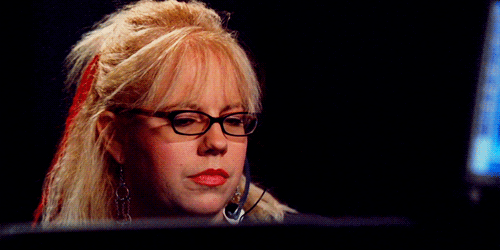 PERSONALITY:

Priscillia is a bubbly nerd and a child at heart. This is seen in her happy-go-lucky and devil-may-care attitude towards life, a combination that makes her out to be an extremely outgoing and approachable person, but a bit harder to take seriously especially when she's feeling particularly sasseh. She does not judge and welcomes all with warmth; formalities are something she has never understood so there is rarely any social barriers that can keep you safe from her affections, all purely platonic of course. Unfortunately, that means she's comfortable enough with everyone to be crude, obnoxious and politically incorrect. Her excitable nature also makes her very volatile and hazardous. One needs to proceed with caution around her if they do not know her well because she can snap very quickly and without warning if subjects she doesn't like are brought up. Still, she always makes sure to do so with a charming smile so...there's that, right?

She was once an adamant supporter of cynicism and, although she has stopped preaching it, old habits die hard. In that sense, she has kept her apathy towards excellence and performance and rolls her eyes at zealous overachievers. Her classes are known to be quite easy and even considered a joke because little to no effort is needed to pass, but her grading becomes much harsher as grades increases, making it a feat to obtain full marks from her. She also teaches in a very casual way, only bothering with the minimum in terms of class content while providing all the resources necessary to become a Greek Philosophy buff. This allows the more interested students to study on their own or during her classes and contact her outside of them if they have questions. It is her way of accommodating students of both extremes of the motivation spectrum. And to slack off at work.

Priscillia is also quite assertive and doesn't take shit from anyone. Over the years, she has become cynical about finding true love. The only love she believes in now is "tough love" and some flirting. She can be brutally honest and has now qualms about voicing her disdain of someone right to their face. The opposite is also true. If she likes someone, she will usually shower them with affection and make excessive use of terms of endearments.

She identifies herself as female even if she has the ability to switch gender at will, hence, her male persona being a drag queen in the few times he can be seen in public. It is not that she despises men. As she puts it, "You can be a goth or a prep, but if you prefer one over the other, would you want to spend time as the other?" This is applicable to her sexuality. While she isn't into women, she does not shun them. It just isn't her cup of tea.

LIKES:



✔

Balanced MMORPGs that aren't cashcows


✔

Romance - It is like living in a dream and it should never end, even after matrimonial binding. Even if she has given up on love, she still clings to this aspect of it.


✔

Flirting - It's just how she communicates and she finds the banter fun.


✔

Spoiler her "baby girl" - Her daughter is her joy and pride and she makes sure that everyone knows of it.


✔

Romance novels - Unfortunately, she finds it extremely hard to find good ones.
DISLIKES:



✖

Emotionally manipulative individuals - It is how she describes her ex-husband. She hates mind games and hates having her emotions and mind being played with. She finds that evil and unethical.


✖

Competition - Everyone's gonna die one day. Why bother going for the best?


✖

Public Speaking - This is a bit of an odd one considering her profession. She doesn't like the fact that it isn't as personal as having a one-on-one conversation.


✖

Her ex-husband - Their divorce was bad. Veeeerrrry bad.


✖

Clingy boys - Affection is nice, but there can only be so much before it is excessive. She doesn't need parasites! She particularly dislikes Clingy attention seekers.

FEARS:

☠Spiders - "They've got 4 too many extremely sharp limbs and too many eyes! They melt their food from the inside. They turn you into sacks of organ juice!"
☠Falling in love again - Mainly because of her ex.
☠Harm befalling her daughter - Not much needed for this. As much as she hates her ex, she is grateful that he cares about their daughter as much as she does.
☠Wrinkles - Still not big enough of a fear to stop her from smiling maniacally all the time.
---
---
❖▐
❖▐
❖▐
❖▐
❖▐
❖▐
❖▐
❖▐
❖▐
❖▐
❖▐
❖▐
❖▐
❖▐
❖▐
❖▐
❖▐
❖▐
❖▐
❖▐
❖▐
❖▐
❖▐
❖▐
❖▐
❖▐
❖▐
❖▐
❖▐
❖▐
❖▐
❖▐
❖▐
❖▐
❖▐
❖▐
❖▐
❖▐
❖▐
❖▐
❖▐
❖▐
❖▐
❖▐
❖▐
❖▐
❖▐
❖▐
❖▐
❖▐
❖▐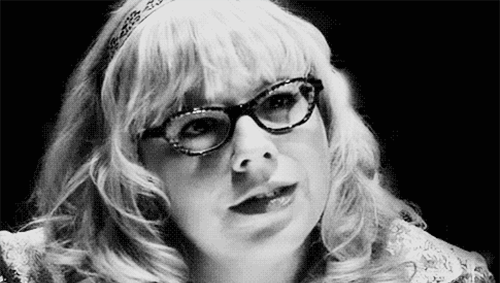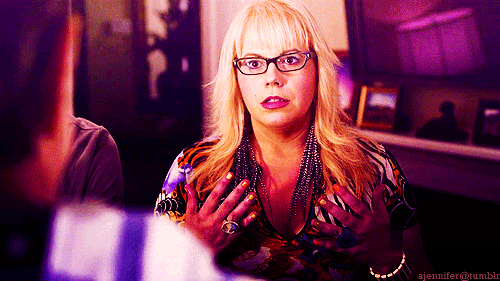 FAMILY::

-Constance Bordeaux||Daughter||12 y.o. : In ex-husband's custody. Hasn't met her since she was six, but has been corresponding with her through online means. Priscillia still sends her gifts every week or so to spoil her and to spite her father.
-Patrice Bordeaux||Ex-Husband||37 y.o.: She hasn't spoken to him in a long while, nor is she interested in seeing his ugly mug ever again.
-John Stanford||Father||56 y.o.: Still healthy and travelling all over the world despite his age. Priscillia feels a bit guilty about keeping his relationship with Aphrodite a secret, but considering the latest development between gods and demi-gods, thinks that it may be for the best.

RELATIONSHIP WITH GODLY PARENT:

Priscillia had been relatively close to her mother in her youth. They would oftentimes spend "girl time," especially in Priscillia's college days. One could say that the goddess was a bad influence on Priscillia, but her daughter would not have it any other way. She was there to comfort Priscillia during the divorce procedures and helped her pick up the pieces of her broken heart. Despite her continuous support, Priscillia stopped seeing eye to eye with her mother after that and they have drifted apart since then.

BIOGRAPHY:

Like all her siblings, Priscillia's father, a reputed archaeologist at the time, had fallen victim to Aphrodite's beauty and, even now, is still infatuated with her despite having been dumped after becoming a father. He raised Priscillia with as much love and care he could spare, but was an absent father for the majority of Priscillia's childhood so busy he had been in his search for his beloved. Even when he was not trying to track down her goddess of love, his work required him to travel all over the world and leave Priscillia with friends or family members. Despite that, Priscillia had little trouble adapting; in her words, she "had enough love for everyone and everything." Unbeknownst to John Stanford, Aphrodite would take on multiple appearances to visit Priscillia and look after her while he was gone. She taught her at an early age how to control her demigod powers and accept them and rendered them mundane in Priscillia's eyes. Besides, it was much more fun to seduce people the old-fashioned way!

Her meetings with her mother continued until college, where Priscillia met a man by the name of Patrice Bordeaux. He had been a transfer student from abroad and she had been appointed as his guide since she spoke fluent French. He had been absolutely charming and she fell in love with him, much harder than she had for any other lovers. When she graduated, she found out she had become pregnant with his child. They married and moved to France to live together where they would raise their child with the help of his family. Her life had been perfect at that time: she had a beautiful daughter and was surrounded by people she loved while working to spread her love for Greek philosophy.

As time passed, however, she noticed that her husband became more and more distant, staying out late to finish up at work. When she confronted him about it, he responded that they were working adults now and he had no time to play the childish courting game they had played when they were still in college. It strained their relationship because Priscillia had already been an extremely affectionate individual at the time and found it extremely hard not to show her love to her husband in a more subtle manner.

Naively hoping to bring them closer and against the warnings of her mother, Priscillia revealed her heritage to her husband. The man immediately accused her of bewitching him and their marriage went downhill from there. It was later revealed that her husband had been seeing another woman and had stopped loving her a long time ago, but had remained for the sake of their daughter. Her revelation had only been an excuse he needed to file a divorce.

Embittered by it, she quit her job and moved back to America to start a new life. Her mother suggested Aeonis for they had been in need of a teacher at the time. Working with hormonal teens gifted with superpowers wasn't at the top of her bucket list which is why she agreed. She's been there for a few years already and, although her teacher methods weren't exactly conventional, she still hasn't been booted yet.
FAVORITE POWER:

None - She doesn't believe that her powers are anything special and doesn't believe they define her. She sees them as tools she has no use of.

MISCELLANEOUS:

Her handouts are usually filled with cartoon drawings and schematics.
Solely grades in neon pink and is known to stick outrageously big stickers on papers she deems worthy of a B+ and up.
FC: Kristen Vangsness || Mimi Imfurst
---