"Have some obedience and common respect and I can assure you, your time under my watch will be much easier."
---
---
---
---
❖▐
❖▐
❖▐
❖▐
❖▐
❖▐
❖▐
❖▐
❖▐
❖▐
❖▐
❖▐
❖▐
❖▐
❖▐
❖▐
❖▐
❖▐
❖▐
❖▐
❖▐
❖▐
❖▐

FULL NAME:
"It does have a light sin sort of vibe to it I suppose"
Terrance William Alcaeus
NICKNAME(S):
"I insist on just Terry."
Terry | Mr. Alcaeus.
DATE OF BIRTH:
August 1st
AGE:
38
GODLY PARENT:
Hermes
C L AS S :
Physical Education
GENDER:
Male
SEXUALITY:
Heterosexual
ETHNICITY:
English
DIALOGUE OR THOUGHT COLOR:
Dialogue:
#e55b00
Thoughts:
#e55b00
---
---
❖▐
❖▐
❖▐
❖▐
❖▐
❖▐
❖▐
❖▐
❖▐
❖▐
❖▐
❖▐
❖▐
❖▐
❖▐
❖▐
❖▐
❖▐
❖▐
❖▐
❖▐
❖▐
❖▐
❖▐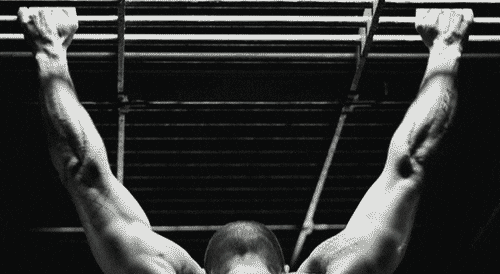 PERSONALITY:
" I'm like a dash of Ares, Apollo and Hermes. It's a mess."
Terrance is a man that is weighed heavily with responsibility even though it may not be rightfully his and is therefore accompanied by the feature of being harsh on himself though he is sure it is what helps him rise above challenges of every level everyday. But that's buried deep within when he's in the company of only himself.
His only enemy is himself. Anyone can approach him and strike up a fine conversation which he will gladly respond to demonstrating his chivalry and socialism that should very much still be in existence but that doesn't make him prince as he also tends to be frank with people which he feels they also deserve rather than deception or a pitiful lie. He won't be blunt and rude about it but he'll find a way to assert his point.
Constantly, Terrance battles his urge and genes to act on his thieving tendencies that cross his thoughts. It can make Terrance a puzzle himself. He's easy to get along with and befriends his students which in the process reveals their motivations and you'd assume that makes him chilled, but he's quite high strung and very protective and harsh in his proposal for students to excel. They're all full of potential and must reach it.
He tries his hardest to keep things upbeat, new and exciting for the students. He tries to achieve the right level of challenge for them and himself at the same time. Terrance after all does not want them running meaningless laps. He wants them to run like they stole something.
LIKES:
✔
Fighting Styles:
There's so many to learn and so little time but each is a valuable weapon that ought to be appreciated more. It's like making a weapon of your bare body so you can be less dependable on powers and other people. ||
Weapons:
What nifty supplies that make putting foes down so much easier of a task. He's not a fan of having them used against him obviously but being in control of them.||
Valuables:
He can't help but to have a keen eye for valuable goods. Anything that glistens in the sun or money, he likes. ||
Fitness:
Both his own and other people's as it's sign of self respect and an ability that can be obtained by anyone and used for defense and offense. ||
His Job
It's not all that bad and keeps him busy, productive and helpful.
DISLIKES:
✖
Damsels:
"It's nothing personal it's just an effort for someone else to go out of their way to save you. I'd rather you train yourself up to avoid that dilemma." ||
Ingratitude:
He doesn't expect to be smothered in gratitude, especially from kids because that would be odd of them but to be ungrateful is also to be a sorry git. ||
Bullies
Surely, students of Aeonis Academy are beyond such a low and unnecessary act but why make someone's life hell?||
Phones:
It seems to be a device relied on too heavily these modern days, ruining physical meetings and contact and he doesn't appreciate them being used in his class.
Smoking:
While youths are inclined to experiment with a range of substances, and yes...even though they are demi-gods, he can not stand the idea of someone willingly inhaling that stuff into their system.
FEARS:
☠
Losing Loved Ones:
He's unsure of how he will handle such a loss but he knows that the guilt will weigh heavily upon him. ||
Losing Powers:
He's trained for the worse to happen but life without his powers would be unimaginable.
Being Caught on his tendencies:
He fears even thinking about stealing valuable items. Like a mind reader lurks about ready to call him out and cause him to resign his position.
---
---
❖▐
❖▐
❖▐
❖▐
❖▐
❖▐
❖▐
❖▐
❖▐
❖▐
❖▐
❖▐
❖▐
❖▐
❖▐

FAMILY:
Mother | Davina Ramsey| 56
RELATIONSHIP WITH GODLY PARENT:
Hermes swings by from time to time. There's no special relationship there but a mutual respect between father and son and thief and thief.
FAVORITE POWER:
Superior Speed and Reflexes
MISCELLANEOUS:
-Keen on finding what drives people
-Calls ladies/girls "love,darling"
---