"Most gods throw dice, but Fate plays chess, and you don't find out til too late that he's been playing with two queens all along." - Terry Pratchett
---
---
---
---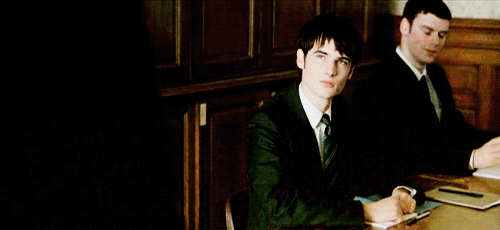 ❖▐
❖▐
❖▐
❖▐
❖▐
❖▐
❖▐
❖▐
❖▐
❖▐
❖▐
❖▐
❖▐
❖▐
❖▐

FULL NAME:
Aiden William Stuart
NICKNAME(S):
'Den
DATE OF BIRTH:
April 30th
AGE:
16
GODLY PARENT:
Hecate
YEAR:
11th Grade
GENDER:
Male
SEXUALITY:
Bisexual
ETHNICITY:
Caucasian| American of Scottish/Irish descent
DIALOGUE OR THOUGHT COLOR:
#4f7782
---
---
❖▐
❖▐
❖▐
❖▐
❖▐
❖▐
❖▐
❖▐
❖▐
❖▐
❖▐
❖▐
❖▐
❖▐
❖▐
❖▐
❖▐
❖▐
❖▐
❖▐
❖▐
❖▐
❖▐
❖▐
❖▐
❖▐
❖▐
❖▐
❖▐
❖▐
❖▐
❖▐
❖▐
❖▐
❖▐
❖▐
❖▐
❖▐
❖▐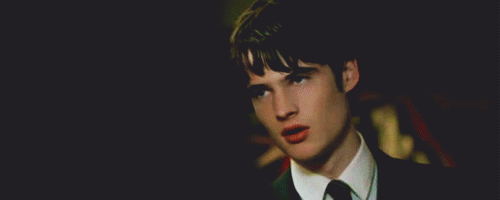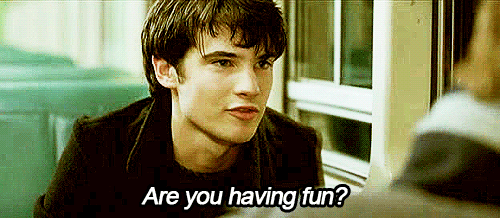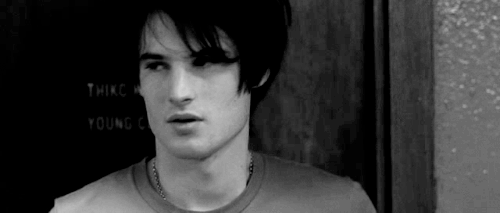 PERSONALITY:


Under normal circumstances, Aiden is your average Joe, albeit a bit snarkier and more manipulative than what would be pleasant. He is upbeat and energetic, which may be a problem because he tends to direct his excess energy towards bugging his peers. Some call him mischievous, others call him mean, but one thing is for sure, he sees everything and everyone around him as a source of entertainment just waiting to have the right buttons pushed. Unfortunately, he still isn't mature enough to differentiate mischief from bullying, nor does he have much empathy or moral compass. It is a dangerous combination when left unchecked so it is very fortunate that his short attention span rarely lets him linger on a single target for too long. Unless he is crossed. Should that be the case, Aiden will go to great lengths to return the favor tenfold and nothing is beyond him.

Another fault of his would be his excessive curiosity. While it did wonders to his academics and has turned him into a resourceful individual by being a strong source of motivation, it can push him to snoop around and poke his nose in business that is not his. Gods and demigods are things relatively new to him since he had little to no contact with his mother Hecate and he did come to Aeonis to learn more about their world after all. Had he wanted social connections or education, he could have attended any other institute in the country or in the world considering his family's wealth. Instead, he had chosen to tiptoe the line between humanity and divinity and he intends to make it worth his while by digging up as much information he has on his peers and his progenitor. At least that is what he says to justify his actions. This is particularly irksome and hypocritical to many because of how important privacy is to Aiden himself. He is a distant person who rarely shares information about his own personal life with others.

All in all, he is a stand-up guy, but only to those he cherishes and that list can easily be counted on one hand. Everyone else is fair game to him and Aiden rarely cares about them beyond what is socially acceptable. If anything, he enjoys pulling their leg from the shadows.


LIKES:




✔

Gouging reactions out of his peers


✔

The occult. It is sort of a given considering his powers, but he has turned it into his hobby.


✔

Personal Space


✔

Sleeping in. Just sleeping, actually. When he doesn't get visions of the future.


✔

Detective fiction



✖

Jocks. So goddamn loud and noisy.


✖

Beaches


✖

Physical Contact


✖

Overly cheery and naive individuals


✖

Irrational actions stemming from emotions

☠Losing his powers: To say that he has accepted his mother's divine nature would be an understatement. While he isn't interested in following her footsteps nor is he particularly fond of her, Aiden has grown to embrace what gifts she had given him and would be at a lost should he lose all of it.
☠Precognitive visions: Seeing catastrophes and death is never a pleasant thing even if Aiden is aware that the future is never fully set in stone. It is one power he has absolutely no control over and he hates it for that. He does what he can to ignore them, but more often than not he is left shaken after they manifest themselves.
☠Hecate: He both admires and fears his mother for the power she wields. She never did him any harm, but her detachment in handling him in the past has showed him how insignificant humans were to her.

---
---
❖▐
❖▐
❖▐
❖▐
❖▐
❖▐
❖▐
❖▐
❖▐
❖▐
❖▐
❖▐
❖▐
❖▐
❖▐
❖▐
❖▐
❖▐
❖▐
❖▐
❖▐
❖▐
❖▐
❖▐
❖▐
❖▐
❖▐
❖▐
❖▐
❖▐
❖▐
❖▐
❖▐
❖▐
❖▐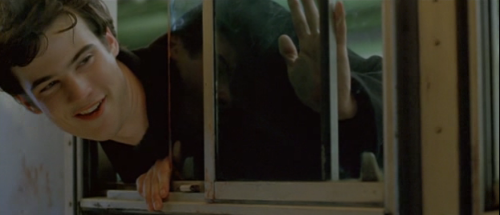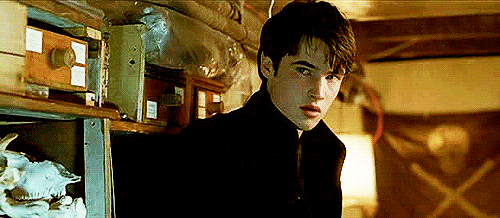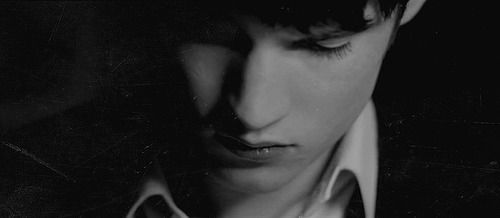 FAMILY::

Sylvester G. Stuart (Father) - A strict man who has always wanted what was best for his son. His conservative views have left him to clash more than once with Aiden, especially concerning his attendance at Aeonis.
Belladona Stuart (Stepmother) - A loving mother to Aiden, but she has little influence in other fields. More often than not, she is stuck with the role of mediating conflicts between Sylvester and Aiden.
RELATIONSHIP WITH GODLY PARENT:

Aiden has only met his mother once when he was ten. It was a rather brief visit and they only exchanged a few words during which she revealed her identity to him so as to assess his potential as a Demigod. She had been as awe-inspiring as she had been intimidating with wisps of dark smoke and dancing shadows following her every move. Hecate left a strong impression on Aiden, but the same could not be said of him for he was, in a sense, a late bloomer and had barely been able to lift a quill when she had visited. The child did not need telepathy to sense the disappointment (or perhaps relief?) his mother felt as she took her leave in a burst of smoke.
BIOGRAPHY:
The Stuarts were an old, influential family that mainly lived off old money and well-placed investments after immigrating to the States. Aiden's parents met, as odd as it may be, at a satanist cult. Sylvester had been in a rebellious phase and Hecate had been killing time among mortals. Against all odds, he managed to court her and Aiden was born nine months later. Her pregnancy had prompted the Stuarts to urge Sylvester to marry her, but Hecate wanted none of it and simply brushed off any threats or attempts to intimidate her into agreeing. Once Aiden had been born, she left him with the appointed nanny before walking out of the front gates and vanishing into thin air when the guards made a move to stop her. The identity of their young master's lover surprised the Stuarts and acted as a wake up call to Sylvester who would later become the epitome of anal retentive stick-up-the-butt'ness.

Aiden would be brought up without any knowledge of his mother. The woman his father would later marry became his mother and happily took on that role while taking a vow of silence. As the heir, the oblivious demigod would receive the best education money and influence could buy, but he was expected to behave in a manner fitting of his status or be harshly reprimanded if he did not. It was a dull life, but one he couldn't complain about for its monotony would guarantee him a prosperous future.

All of this changed when Hecate returned on his tenth birthday. Although she barely stayed long enough to have tea with him, the visit made a lasting impression on young Aiden and, against his family's wishes, prompted him to start dabbling in the occult and experimenting with his budding powers. The more he played with his gift, the stronger it grew and the harder it became to control. He would eventually be directed towards Aeonis by travelling demigods and wandering apostles whom he met in occult circles he had been part of.
FAVORITE POWER:
The ability to cast illusions - While they cannot inflict physical injuries, Aiden's illusions are capable of taking over all 5 senses. They allow him to observe and learn how living things around him react to different stimuli without needing him to lift a single finger.
MISCELLANEOUS:
Left-handed, but is working to become ambidextrous. His handwriting tends to be a bit inconsistent because of this.
Fluent in English, French and German.
Has knowledge of Latin
Is a city kid.
---