FULL NAME::
Arthos Thror
NICKNAME(S):
Arthos. Anything else is unacceptable.
DATE OF BIRTH:
February 20th, Pisces
AGE:
18
GODLY PARENT:
Ares
YEAR:
12th Grade|Senior
GENDER:
Male
SEXUALITY:
Hetero
ETHNICITY:
Canadian
DIALOGUE OR THOUGHT COLOR:
Black.
▃▃▃▃▃▃▃▃▃▃▃▃▃▃▃▃▃▃▃▃▃▃▃▃▃▃▃▃▃▃▃▃▃▃▃▃▃▃▃▃▃▃▃▃▃▃▃▃▃▃▃▃▃▃▃▃▃▃▃▃▃▃▃▃▃▃▃▃▃▃▃▃▔▔▔▔▔▔▔▔▔▔▔▔▔▔▔▔▔▔▔▔▔▔▔▔▔▔▔▔▔▔▔▔▔▔▔▔▔▔▔▔▔▔▔▔▔▔▔▔▔▔▔▔▔▔▔▔▔▔▔▔▔▔▔▔▔▔▔▔▔▔▔▔
Image
▃▃▃▃▃▃▃▃▃▃▃▃▃▃▃▃▃▃▃▃▃▃▃▃▃▃▃▃▃▃▃▃▃▃▃▃▃▃▃▃▃▃▃▃▃▃▃▃▃▃▃▃▃▃▃▃▃▃▃▃▃▃▃▃▃▃▃▃▃▃▃▃▔▔▔▔▔▔▔▔▔▔▔▔▔▔▔▔▔▔▔▔▔▔▔▔▔▔▔▔▔▔▔▔▔▔▔▔▔▔▔▔▔▔▔▔▔▔▔▔▔▔▔▔▔▔▔▔▔▔▔▔▔▔▔▔▔▔▔▔▔▔▔▔
✥▐▓▌
✥▐▓▌
✥▐▓▌
✥▐▓▌
✥▐▓▌
✥▐▓▌
✥▐▓▌
✥▐▓▌
✥▐▓▌
✥▐▓▌
✥▐▓▌
✥▐▓▌
✥▐▓▌
✥▐▓▌
✥▐▓▌
✥▐▓▌
✥▐▓▌
✥▐▓▌
✥▐▓▌
✥▐▓▌
✥▐▓▌
✥▐▓▌
✥▐▓▌
✥▐▓▌
✥▐▓▌
✥▐▓▌
✥▐▓▌
✥▐▓▌
✥▐▓▌
✥▐▓▌
✥▐▓▌
✥▐▓▌
✥▐▓▌
✥▐▓▌
✥▐▓▌
✥▐▓▌
✥▐▓▌
✥▐▓▌
✥▐▓▌
✥▐▓▌
✥▐▓▌
✥▐▓▌
✥▐▓▌
Image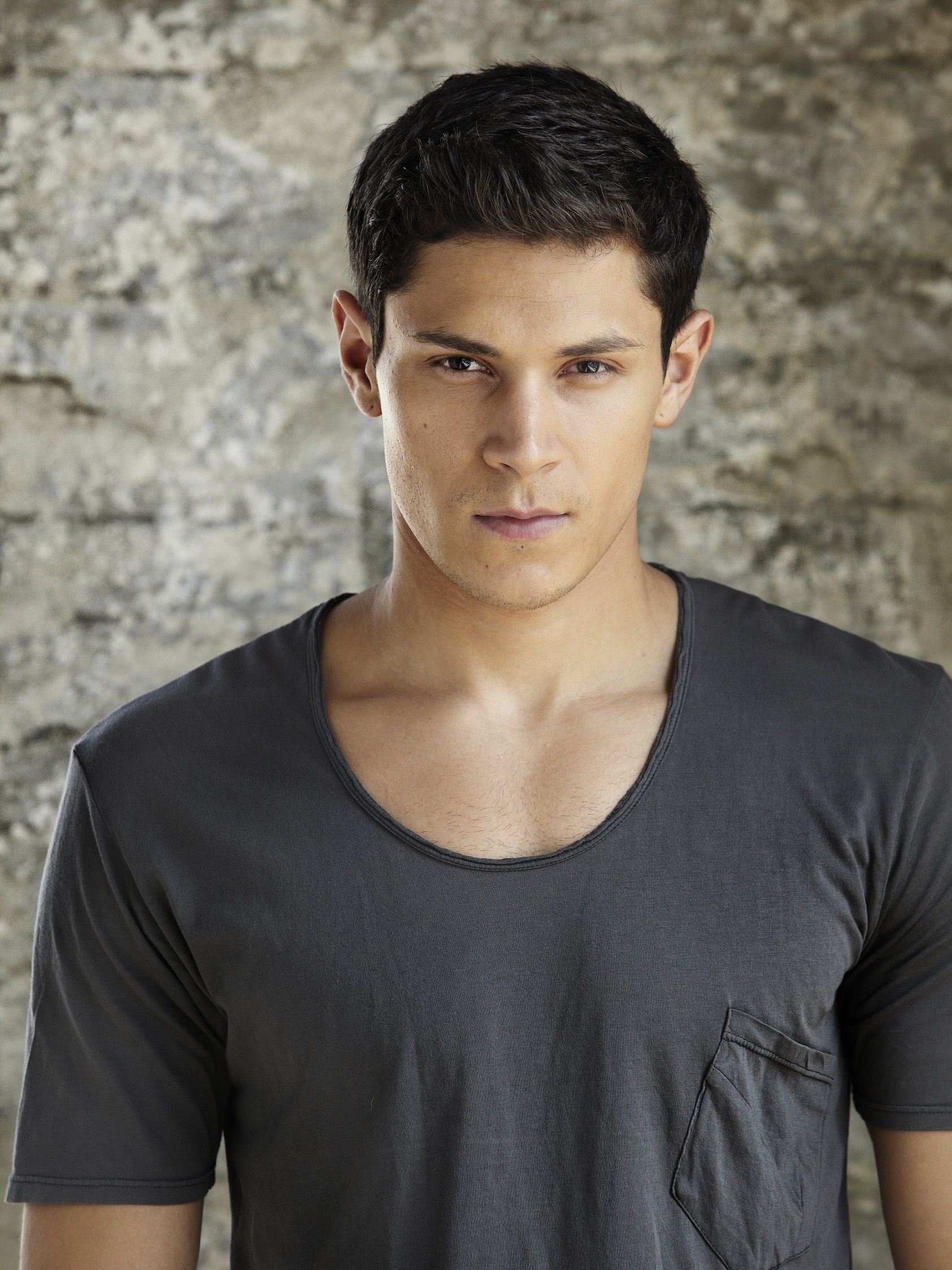 PERSONALITY:
➸Quiet|➸Reserved|➸Temperamental|➸Rude|➸Brave|➸Violent|➸Fearless|➸Minimalistic|➸Stubborn
Arthos is known as one of the most violent members of the Academy. Frequently fighting, or arguing with almost anyone at the drop of a pin. This could come from the fact that he was orphaned as a child, or that he joined a raider group at the age of nine, and wasn't found until the age of 14, or maybe that his father is the god of war. Either way, he is how he is.
On the plus side, he always stands up for what he believes, even if it is wrong. Nobody's been able to make him change, and nobody ever will. He's stubborn as all hell, would argue with Zeus himself. He's never been much for owning anything either, except for weapons, and trophies. Always keeps the spoils of his hunts on the wall in his room. He's been known to cut anyone who touches them.
As much as he's a fan of arguing with anyone over anything, he tends to be rather quiet, and rarely voices himself unless he's angered. for the most part, his feelings tend to stay hidden. he doesn't feel any need to show people how he feels.
LIKES:
✔Smoking|✔Rain|✔Quiet|✔Hunting|✔Being alone|✔Black rum|✔Fighting|✔Meat|✔Potatoes|✔Old Western Movies|✔Stars|✔Thunderstorms|✔Black Coffee
DISLIKES:
✖Parties|✖Social Activities|✖Empathy|✖Disrespect|✖Sobriety✖|Math✖Excitement|✖The word Love✖Rap Music|✖Limes|
FEARS:
☠ Relationships
▃▃▃▃▃▃▃▃▃▃▃▃▃▃▃▃▃▃▃▃▃▃▃▃▃▃▃▃▃▃▃▃▃▃▃▃▃▃▃▃▃▃▃▃▃▃▃▃▃▃▃▃▃▃▃▃▃▃▃▃▃▃▃▃▃▃▃▃▃▃▃▃▔▔▔▔▔▔▔▔▔▔▔▔▔▔▔▔▔▔▔▔▔▔▔▔▔▔▔▔▔▔▔▔▔▔▔▔▔▔▔▔▔▔▔▔▔▔▔▔▔▔▔▔▔▔▔▔▔▔▔▔▔▔▔▔▔▔▔▔▔▔▔▔
Image
▃▃▃▃▃▃▃▃▃▃▃▃▃▃▃▃▃▃▃▃▃▃▃▃▃▃▃▃▃▃▃▃▃▃▃▃▃▃▃▃▃▃▃▃▃▃▃▃▃▃▃▃▃▃▃▃▃▃▃▃▃▃▃▃▃▃▃▃▃▃▃▃▔▔▔▔▔▔▔▔▔▔▔▔▔▔▔▔▔▔▔▔▔▔▔▔▔▔▔▔▔▔▔▔▔▔▔▔▔▔▔▔▔▔▔▔▔▔▔▔▔▔▔▔▔▔▔▔▔▔▔▔▔▔▔▔▔▔▔▔▔▔▔▔
✥▐▓▌
✥▐▓▌
✥▐▓▌
✥▐▓▌
✥▐▓▌
✥▐▓▌
✥▐▓▌
✥▐▓▌
✥▐▓▌
✥▐▓▌
✥▐▓▌
✥▐▓▌
✥▐▓▌
✥▐▓▌
✥▐▓▌
✥▐▓▌
✥▐▓▌
✥▐▓▌
✥▐▓▌
✥▐▓▌
✥▐▓▌
✥▐▓▌
✥▐▓▌
✥▐▓▌
✥▐▓▌
✥▐▓▌
✥▐▓▌
✥▐▓▌
✥▐▓▌
✥▐▓▌
✥▐▓▌
✥▐▓▌
✥▐▓▌
✥▐▓▌
✥▐▓▌
✥▐▓▌
✥▐▓▌
✥▐▓▌
✥▐▓▌
✥▐▓▌
✥▐▓▌
✥▐▓▌
✥▐▓▌
✥▐▓▌
✥▐▓▌
✥▐▓▌
✥▐▓▌
✥▐▓▌
✥▐▓▌
✥▐▓▌
✥▐▓▌
✥▐▓▌
✥▐▓▌
Image
FAMILY::
Deceased.
RELATIONSHIP WITH
GODLY PARENT:
" I couldn't be bothered to listen to what that selfish warmongering fuck has to say. He's disrespectful, puts himself above all others, and has continuously put himself ahead of the world he has a serious part in running. The world's in decay, and he has the balls to try and absolve all responsibility from himself. I never even heard from him until I was 14. He had the audacity to leave me a raider for 5 years. 5 years. He disgusts me, and I'd probably cut his goddamn throat if I ever ran into him."
BIOGRAPHY:
Arthos was born in the middle of a rainstorm in late February. Besides a Midwife, nobody was there for him or his mother. Life was hard for the first few years, his mother couldn't work, dad wasn't around. Food was scarce, shelter was even more scarce. Once Arthos was old enough to hold a blade (Approx 6) he began stealing so they could eat. this continued for threee years, until he ran into a pack of travelling raiders. The said they'd give his mother a place to stay, so long as he fought alongside them. He agreed, and, for 5 years, that's how it went. They ate like kings, they lived rich, and they loved every second of it. Until he was 14.
A cold night, mid december, he found a party member was, violating his mother. "GET THE FUCK OFF HER" He exclaimed, before watching him slice her neck ear to ear. Long story short, He disemboweled and castrated his way through the entire raiding group, took everything they had, and went on his way. Walking down the road, about 5 miles away from where he once stayed, a man appeared in front of him.
The man turned out to be Ares, and he explained the situation. Naturally, Arthos tried to attack. He failed, and this cycle went on for around 45 minutes. Once Arthos gave up on killing his father, he listened. "Get to the academy. If you don't, the world is going to fall apart." That was the last time Arthos ever heard from him. He made a vow that, if he ever saw the man again, he would be ready, and he would slay the ignorant prick.
FAVORITE POWER:
Speed. Nothing else is as useful in combat as speed.
MISCELLANEOUS
FC: Alex Miraz
Password: Probably Ares.