"I can be the best friend you could ever want, but at the same time, I could be the worst enemy you could ever need. I got friends everywhere, so it's best just to be at least slightly decent to me, I can have a lot of things done for you or against you, just, simply, don't piss me off, you'll regret it."
---
---
---
---
❖▐
❖▐
❖▐
❖▐
❖▐
❖▐
❖▐
❖▐
❖▐
❖▐
❖▐
❖▐
❖▐
❖▐
❖▐
❖▐
❖▐
❖▐
❖▐
❖▐

FULL NAME::
Daniel Tama Keisuke
NICKNAME(S):
Danny, Dan, Dan the Man || His friends and his family call him whatever comes to mind first. He doesn't care what they call him so long as it is a variation of his name or his phone number in the case of pretty girls.
DATE OF BIRTH || A G E
March 17th, 1997 || 18
GODLY PARENT:
Apollo
YEAR:
12th Grade
GENDER:
Male
SEXUALITY:
Heterosexual
ETHNICITY:
40% American || 25% German || 20% Canadian || 15% Irish
DIALOGUE OR THOUGHT COLOR:
#47CC76
---
---
❖▐
❖▐
❖▐
❖▐
❖▐
❖▐
❖▐
❖▐
❖▐
❖▐
❖▐
❖▐
❖▐
❖▐
❖▐
❖▐
❖▐
❖▐
❖▐
❖▐
❖▐
❖▐
❖▐
❖▐
❖▐
❖▐
❖▐
❖▐
❖▐
❖▐
❖▐
❖▐
❖▐
❖▐
❖▐
❖▐
❖▐
❖▐
❖▐
❖▐
❖▐
❖▐
❖▐
❖▐
❖▐
❖▐
❖▐
❖▐
❖▐
❖▐
❖▐
❖▐
❖▐
❖▐
❖▐
❖▐
❖▐
❖▐
❖▐
❖▐
❖▐
❖▐
❖▐
❖▐
❖▐
❖▐
❖▐
❖▐
❖▐
❖▐

PERSONALITY:
Laid Back || Friendly || Fun Loving || Flirtatious || Spontaneous
Daniel is the most laid back uptight guy you could ever meet. When it comes to the outside, he is totally chill. He can be found often lounging in the grass outside of his dorm, enjoying the sun he manipulated in order to have it heating his body. Some might suspect he is cold blooded because of how he is always under the sun in order to stay warm since he is, for some weird reason, cold yet burning up to others' touch. Daniel is one to either procrastinate until the last possible second, or just does pieces at a time so he doesn't have to do a whole bunch of work at once. He is lazy in the way that he refuses to get up for anything he could just make do without. He would rather stare at a cold drink across the room than get up even if he was dying. Danny is pretty calm for the most part until his life gets too stressful in which he can't help but have panic attacks that have been chronic since he was eleven.
Danny is uptight in the way that he absolutely sucks at dealing with pressure and stress. He's like a windup toy. Once he's reached a certain point, he can't hold onto his control. His panic attacks hit causing him to go into a serious condition. He can only get out of it by the use of either his medicine or time. The panic attacks are not entirely normal however, being a demigod and even worse, a son of Apollo, the attacks cause Danny to have violent visions of what might be, or precognition. He loves the ability by itself when he chooses to and does it on purpose, but when he is forced to, it can be rather painful for him. His visions during the panic attacks are sometimes wrong and sometimes right, but always terrible. The visions Danny chooses to bring up allow him more laid back and good things and cause little to no pain, causing migraines as a worst case scenario.
When it comes to people, Danny loves people. He could talk for hours and could never run out of a topic to talk about. He is so friendly in the way he can be considered creepy or weird because of this. He has a true love of flirting even if he isn't really interested in a girl. He hates the term playboy and prefers the term "lover of any and all women around his age" when it comes to descriptions. Danny is the smoothest talker in the world and can get pretty much any girl he ever wants just by schmoozing. However, when Danny finds a girl he truly cares for and is interested in (requirements include sense of humor, sweet, fun to be around, and natural) he will be entirely different. He grows extremely shy in the way he acts, as if he's never had a girlfriend. He stutters a lot and can hardly speak correctly. He also grows to be an extreme clutz and, though he is still super sweet and chivalrous, he finds he is constantly staring at the girl adoringly.
Danny can't stand it when he sees people playing others and hates it even more when someone decides to play him. He is the revenge type though he is the type to make sure that the person looses any and all credibility. He is a dangerous enemy to make though he is an amazing friend to have. Very few things get him mad enough to ruin someone, but he won't hesitate once you've reached a certain point. Danny is a genuinely good person, caring deeply for everything ranging from animals to people to plants. He is totally and one hundred percent for people to be who they want to be no matter what they like or look like. Daniel is basically the stereotypical surfer dude when it comes to being a guy around guys. He's friendly and fun loving and does stupid things when he feels like it. He is innovative in the way he decides to do things and how he does them. He cannot do anything the "normal way" because "that's too main stream" is his explanation for it.
Daniel is family oriented and cares deeply for anyone who is in his close friends circle. He is still super friendly, obnoxiously so, to everyone else too, even when they don't want him to. He can't stand people when they're in a bad mood so if they don't cheer up or get over themselves after his first lecture over how they were stupid, he leaves them and will do something else in order to avoid getting his own stress levels raised. When it comes to life or death situations, Danny is a team player. He risks everything and anything it takes to get the most people out safely. He isn't entirely selfless but when he sees something really, really bad, he will do what it takes to keep it from others. He often rests a lot after his time working as an intern at a hospital near his school considering he uses a lot of his energy to heal others when they're having issues since he does like to help people out. He will help out anyone he's on good, or at least not bad, terms with. Danny is forgiving to a certain extent. People only have so long to apologize and they can sure bet Danny won't. He is a grudge holder for a certain amount of time. He lets grudges go once he sees a reason to, even if the reason has absolutely no effect on him.
LIKES:
✔
Food
✔
Music
✔
Healing Others
✔
Cats
✔
His Family
✔
Precognition by Choice
✔
His Father
✔
Girls
✔
Singing
✔
Violin
✔
Guitar
✔
Piano
✔
Performing
✔
Surfing
✔
The Beach
✔
Lifeguarding
✔
Little Kids
✔
Kindness
✔
Friendliness
✔
Humor
✔
Chilling
✔
Water
✔
Sunlight
✔
Planning extremely important things
✔
Winging certain things
✔
Learning New Languages
DISLIKES:
✖
Mental Disorders
✖
Being Out of Energy
✖
Death
✖
Flat or Sharp Music
✖
Tone Deaf People
✖
Idiots
✖
The Cold
✖
Flying
✖
Archery
✖
Hunting
✖
Pain
✖
Headaches
✖
Panic Attacks
✖
Economics
✖
Science
✖
Studying
✖
Homework
✖
Procrastination
✖
Driving for Long Periods of Time
✖
Crowded Areas
✖
Burnt Food
✖
Liars
✖
Stuck Up People
✖
Manipulation
FEARS:
☠ Loosing his Family ☠ Letting Someone Die ☠ Death ☠ Mental Disorders ☠ Precognition by Force ☠ Panic Attacks ☠ Getting Broken ☠ Having His Heart Broken ☠ Never Seeing People Again ☠ Isolation ☠ Tight Spaces ☠ Heights ☠ Drowning ☠ Being Incapable
---
---
❖▐
❖▐
❖▐
❖▐
❖▐
❖▐
❖▐
❖▐
❖▐
❖▐
❖▐
❖▐
❖▐
❖▐
❖▐
❖▐
❖▐
❖▐
❖▐
❖▐
❖▐
❖▐
❖▐
❖▐
❖▐
❖▐
❖▐
❖▐
❖▐
❖▐
❖▐
❖▐
❖▐
❖▐
❖▐
❖▐
❖▐
❖▐
❖▐
❖▐
❖▐
❖▐
❖▐
❖▐
❖▐
❖▐
❖▐
❖▐
❖▐
❖▐
❖▐
❖▐
❖▐
❖▐
❖▐
❖▐
❖▐
❖▐
❖▐
❖▐
❖▐
❖▐
❖▐
❖▐
❖▐
❖▐
❖▐
❖▐
❖▐
❖▐
❖▐
❖▐
❖▐
❖▐
❖▐
❖▐
❖▐
❖▐
❖▐
❖▐
❖▐
❖▐
❖▐
❖▐
❖▐
❖▐
❖▐
❖▐
❖▐
❖▐
❖▐
❖▐
❖▐
❖▐
❖▐
❖▐
❖▐
❖▐
❖▐
❖▐
❖▐
❖▐
❖▐
❖▐
❖▐
❖▐
❖▐
❖▐
❖▐
❖▐
❖▐
❖▐
❖▐
❖▐
❖▐
❖▐
❖▐
❖▐
❖▐
❖▐
❖▐
❖▐
❖▐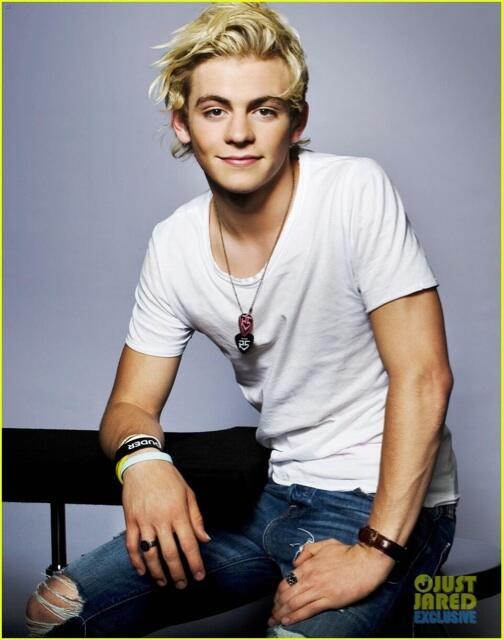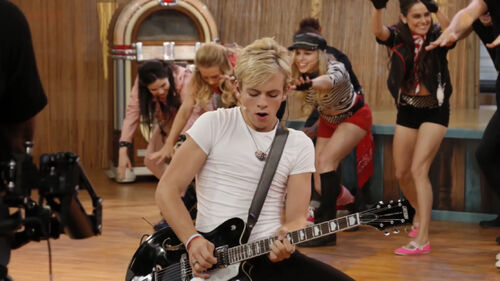 FAMILY::
Holly Keisuke
|| Mother || Holly was born and raised in the United States though she lived in a small town in the middle of the country. She moved to California to have a beach life since she did truly love the beach. She met Apollo at the coffee shop she worked at and had a night to remember before he had to leave. Holly wasn't bitter towards him, just a little hurt. When she met Chihiro, the two truly did fall in love and became engaged. Holly took Chihiro's name and gave it to Danny too since she wanted him to still have the same last name as her, even if Chihiro wasn't his true father.
Chihiro Keisuke
|| Step-Father || Chihiro met Danny's mom while she was still pregnant with him. Chihiro did not care that Danny wasn't his own son and instead raised him as his own. Danny only knew they weren't related because he didn't have any of the same features. He loved Chihiro as a father as he acted like one. Chihiro works very hard but still makes time for family. He just barely gets paid enough to make ends meet but is still family oriented and gives things up in order to allow his family to be happy and healthy.
Reine & Thomas Keisuke
|| Twin Half Brothers
Lisa Keisuke & Wendy Keisuke
|| Adopted Sisters
Ulrich Keisuke
|| Adopted Brother
Daniel and his siblings get along very well considering Danny had to raise his siblings a lot of the time because of his parents always being at work and all.
RELATIONSHIP WITH GODLY PARENT:
Daniel sees his father, Apollo, every time he went to volunteer at the hospital. His dad, knowing Danny was using his abilities a lot, was worried he'd burn out so he acted as the shift manager for Danny's group of volunteers and would watch Daniel without him knowing every time he healed so Apollo could help out if Daniel accidentally found he was using too much energy. Daniel figured out it was his father when he saw him at the car accident Daniel was in, helping Danny heal his family. Daniel could never hate his father after he helped save Daniel's family and though he wishes they were closer, is glad he was watching over him. Dan knows his father helps him a lot, but he doesn't know that Apollo is always checking up on him in order to make sure Daniel doesn't have issues with whatever is causing Danny to have the panic attacks.
BIOGRAPHY:
Daniel was born first in his family of eight. He was born a few miles from Hollywood, California, leaving him to grow up as a beach loving child. His mother and his father had met at a coffee shop she worked at, almost immediately catching Apollo's attention because of the way she moved. He was interested in the way that she was clearly a dancer in his eyes and yet was serving coffee at a small café. He began coming back every night she worked to see her, talking with her for at least an hour during her shift. She was fired because of her distractions with him causing her to grow sad though Apollo consoled her and the two had a night she would never forget.
When Danny was born, his mother had just gotten engaged. The father knew Danny wasn't his yet didn't care, truly loving Daniel's mother. The family of three was perfect in the way they all cared for each other and worked together to try to make ends meet. Daniel's step dad, though extremely kind and loving, was not getting treated well at work while Daniel's mother kept having difficulty gaining a job. When Danny was three, his parents decided to have more children and Daniel's mother gave birth to twins. The twins, both boys, were a lot to handle in the small house their family had. Danny "helped" take care of them.
As time progressed, Danny's family found they were till just barely making ends meet. His parents, wanting more children still, decided to begin taking in foster children so they might have a chance to love more children yet wouldn't have to worry about causing them financial issues in a poor family. The family eventually adopted a couple children, ruining the original plan but not regretting it. Danny suffered his first panic attack when he was unable to study for school because of all the jobs he had taken on as well as the lack of sleep and food, that and he was unconsciously constantly healing his depressed teacher's mental state. His parents feared deeply about him and Apollo was worried as well at the displays of precognition that Daniel was forced to suffer from. Danny wasn't told Apollo was his father, led to believe that he was instead a doctor that his mother had known from college.
Daniel was with his family once, the group on the way to church for bible studies when a drunk driver hit their car. The crash caused the youngest two and his parents to suffer from extreme head trauma along with broken bones. Everyone in the car broke at least one bone and were all cut up pretty badly. Danny was the only one conscious after the accident, the driver of the other car dead, leaving Danny to try to pick up the pieces of his life that was getting shattered. It was then that he used his powers for the first time, healing everyone with head trauma and the worst of the broken bones and cuts by himself before Apollo helped him to heal everything else within his family's bodies. Daniel himself passed out after using so much power and was taken to the hospital where his father was slowly able to heal him over night so the doctors didn't grow suspicious, eventually letting him go three days after the incident.
Danny got a job as soon as he was legally allowed to, immediately lifeguarding at the beach over the summer and during the school year, working at a nearby hospital as a volunteer for experience since he wanted to be a doctor in some way as an adult. Daniel's best friend when he was fifteen had major depressive disorder causing him to be very suicidal and mean to people. Yet when Daniel was around, his friend was friendly and kind and fun and full of life. It wasn't that he was covering it up, but that Daniel was taking away the chemical issues that caused the behavior. When Daniel went away to a music camp for a week, he came home to find his best friend dead having committed suicide. Danny being away had caused him to lose the medicine he had needed leading to a sharp decline in his mental state.
Danny found that he was having a hard time dealing with the death as he didn't know how, but that he had something to do with it. As the panic attacks grew worse and worse, Apollo began fearing Danny might be too intertwined with the Greek world that he would just have to live with it. Danny told Apollo what one of his visions was when Apollo was giving him a "check-up", describing the academy when he did so. Apollo, fearing it was a sign Daniel must go there, strongly advised it for the sake of Daniel's health to his parents. His parents, being so loving and caring, allowed Daniel to make the final decision though they supported him going so he might be okay.
FAVORITE POWER:
"It's amazing and wonderful and if I didn't have it, I probably would have lost my family, and I couldn't handle that. I love to go to the hospital rooms in the hospital I volunteer at and help those who are having the worst time get better. They are usually able to go home the next day after I work my magic instead of staying a few more weeks or months."
Healing
|| Daniel doesn't know that his powers are also causing his panic attacks to grow more frequent and faster. He is nearly always exhausted after a day of being around people and that's because he is unconsciously healing those with unstable mental conditions. He basically becomes medicine for people, improving when they're around him but going back to their negative states when he's away. However, when he uses his power to help someone by changing what's working in the brain, Daniel is slowly gaining the issues, yet not the side effects, until his panic attacks which start the entire cycle over again.
"A lot of the time it's small things that don't matter, but sometimes, when I have panic attacks, I'll see those I love dying. It's extreme in the ways it acts. I rarely bring it up by choice."
Precognition
|| Daniel can see into the future, a few seconds, a few minutes, and even a few years ahead. He has no control over what he sees though he can sometimes ask to see something to do with a general subject. When he chooses to use the ability, he is often perfectly fine after except a little headache and drained energy. However, when he has his panic attacks, he is forced to see either a fake or true reality in the future though it causes him a lot of pain. He can't control those whatsoever and can leave him out for days or hours. Daniel's biological father fears that the oracle spirit is trying to take over Daniel on occasion when the panic attacks are truly horrible. He also fears it is just some monstrous individual who wants to mess with him by making one of his children suffer.
"When I'm feeling down or can feel the stress building, I've found that music can postpone my panic attacks. It soothes me and it's absolutely amazing that I can play it as well and make such beautiful noise."
Music
|| Daniel can play any instrument though he prefers string instruments and piano. He can read music like he can read English and knows exactly how each and every note sounds off of the top of his head. He has never once gone flat or sharp except when he plays the first note. He is a great singer and often plays guitar and sings at the same time when he's chilling. He has written his own music but he isn't the best at it in his own opinion.
MISCELLANEOUS:
Face Claim || Ross Lynch
Favorite Instrument || Violin
Guilty Pleasure || Fashion and Fashion Design
Daniel truly loves fashion. He fears people with think he's stupid for it and therefore has not told anybody but his father accidentally on one occasion. Because of his amazing drawing skills he is able to draw beautiful clothing items that he dreams of making one day but fears he won't ever get a chance to. He also has a secret stash of fashion magazines that he reads at night before bed, marking each page that has a style he's interested in.
Languages || Danny speaks several languages and is working on two more at the moment. He absolutely loves learning new languages and has studied them ever since he was little. Danny can, of course, speak English, but also Chinese, Japanese, German, Italian, French, and Latin. He's working on learning Portuguese and Spanish.
---