{The Gods made their mess, and now we have to clean it up.}
---
---
---
---
❖▐
❖▐
❖▐
❖▐
❖▐
❖▐
❖▐
❖▐
❖▐
❖▐
❖▐
❖▐
❖▐
❖▐
❖▐
❖▐
❖▐
❖▐

FULL NAME::
Jensen Alexis Adler
NICKNAME(S):
Jens; The Thunderer(self proclaimed)
DATE OF BIRTH:
November 25
AGE:
18
GODLY PARENT:
Zeus
YEAR:
12th Grade
GENDER:
Male
SEXUALITY:
Heterosexual
ETHNICITY:
American of German decent
DIALOGUE OR THOUGHT COLOR:
#940000
---
---
❖▐
❖▐
❖▐
❖▐
❖▐
❖▐
❖▐
❖▐
❖▐
❖▐
❖▐
❖▐
❖▐
❖▐
❖▐
❖▐
❖▐
❖▐
❖▐
❖▐
❖▐
❖▐
❖▐
❖▐
❖▐
❖▐
❖▐
❖▐
❖▐
❖▐
❖▐
❖▐
❖▐
❖▐
❖▐
❖▐
❖▐
❖▐
❖▐
❖▐
❖▐
❖▐
❖▐
❖▐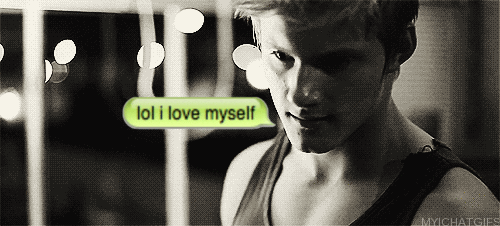 PERSONALITY:
Jensen can be described as ill tempered, rebellious, sarcastic, stubborn, impulsive, protective, and confident(if not overly so) young man. He is very stubborn, and will never give up on anything, or admit he's wrong, even when it's blatantly obvious. He also prefers to do things his own way, and rarely follows orders of others. This generally makes it difficult to work with him. He has a very short temper, and equally poor impulse control, which has gotten him into trouble on more then one occasion.
He can be pretty rebellious as well, especially when the Gods are involved. He is also very sarcastic, and usually has a smart ass quip up his sleeve. He is very confident, most would say overly, and has complete faith in his abilities, and generally thinks that he can do anything if he sets his mind to it. Indeed, with a set goal in front of him he becomes like a force of nature to complete whatever it is. He is fairly opinionated, and when there's something he doesn't like, he's not afraid to tell you.
Despite all this, he isn't a bad guy. He is genuinely protective of others, and naturally caring. He's the sort of guy to give you his dinner even if he's starving. Despite his rebellious nature he is a natural leader, and a very quick thinker, and is able to come up with rather strategic plans on the fly. He is also a bit of a geek, and enjoys science fiction the most. Comics, novels, video games, movies, he loves them all. He also has a tendency to give people nicknames.
LIKES:
✔
Science Fiction- He loves him some sci-fi. His personal favorites are the Dune series, and he has a complete collection of them.
✔
Movies- He is an avid movie buff as well.
✔
Video Games- He also has a soft spot for gaming.
✔
Music- He prefers rock music, usually the older stuff but he's not too picky.
✔
Working Out- A body like his needs to be taken care of, might as well enjoy it!
✔
Fighting- He loves him a good fight.
✔
Showing off- He also has a tendency to show off, especially his powers.
✔
Sweets- He has a pretty big sweet tooth.
DISLIKES:
✖
Sour Things- Yeah, he can't stand them.
✖
Bullies- He can't stand them, or anyone who takes advantage of others, and will not hesitate to beat the snot out of them.
✖
Zeus- He has some daddy issues.
✖
Being Told What To Do- Yep, he's a rebel without a cause. He doesn't like being ordered around.
✖
Snakes- They just creep him out. With their scales, slithering, hissing, and fangs.
✖
Enclosed Spaces- He doesn't like tight spaces. It's not on a phobia level, it's just uncomfortable.
✖
Cats- He's just allergic.
FEARS:
☠Snakes- Yeah, they are just creepy.
☠Clowns- They are just scary.
☠Someone Dying Because Of Him- He doesn't like the thought of someone dying because of him, whether it's by his own hand, or just his fault.
---
---
❖▐
❖▐
❖▐
❖▐
❖▐
❖▐
❖▐
❖▐
❖▐
❖▐
❖▐
❖▐
❖▐
❖▐
❖▐
❖▐
❖▐
❖▐
❖▐
❖▐
❖▐
❖▐
❖▐
❖▐

FAMILY::
Katrina Adler-Hayman
| Mother| Alive| Jensen, and his relationship with his mother is a bit complicated. While he loves his mother, and she him, she secretly holds some resentment towards.
Nolan Hayman| Younger Brother| Deceased| Nolan was Jensen's younger brother who died at eleven years old, due to Jensen. He holds a lot of guilt over this, and has a lot of sleepless nights because of this.
Mark Hayman
| Step Father| Alive| Jensen's step father, and Katrina's husband. He, and Jensen don't get along at all. They have come to blows many a time.
RELATIONSHIP WITH GODLY PARENT:
Jensen, and Zeus' relationship is rocky at best. Jensen has no love for his father whatsoever, and would love to be the one to finally finish him off. He feels that everything that's happened with the death of some of the Gods, and the Demigods rising against them was all his fault, and he holds no sympathy for the Gods that died. He thinks that the Gods should have just keep their divine noses out of the mortal world. He and Zeus don't see eye to eye on these sort of topics. Though he probably sees Zeus less often then most other Demigods, when they do talk, they usually buttheads. Despite their constant arguing Zeus does have quite a bit of respect for Jensen for not being afraid to speak his mind, and actually does love him.
BIOGRAPHY:
Jensen was born, and raised in Boston, Massachusetts. His mother was a nurse, and when Zeus blown into town she instantly fell for him. And when he inevitably moved on, she was heartbroken. A couple years later she met her future husband, Mark. Bills had began piling up, and Katrina needed help, so she ended marrying Mark for financial support(unknown to him of course, but Jensen always had his suspicions). Not too far down the road she got pregnant with her second child, Nolan.
Growing up, Jensen was always close to his brother, and he had a semi-decent relationship with his step-father. But this 'happy' little family soon came to an end when he was thirteen. It was when he was thirteen that his full power came in. It was scary, suddenly he could shoot lighting out of his hands. When it first hit, it hit him like a freight train. Electricity writhed his hands, and Nolan came to see what was wrong, and Jensen accidently blasted him. The lightning instantly stopped his heart, and he died.
After Nolan's funeral, Zeus came before him for the first time. Zeus informed him of what he was, of what he can do, and of what he could potentially become. This infuriated Jensen, he knew the entire time of what could happen, and he didn't even try to warn them. Jensen unleashed all of his energy in one burst of lightning at Zeus. Of course Jensen was a novice, and his power was nothing compared to the God of Sky and Thunder, and Zeus easily brushed off his attack. Zeus told him about the academy, and Jensen refused to go, he wasn't going to be apart of this Greek freakshow.
Things became harder for Jensen. With his powers known to his family, they began treating him differently. Mark saw him as a monster, a murderer, and made sure that Jensen never forgot. His mother, she didn't openly blame him, but in secret she did resent him. When he turned fifteen his powers began to grow, and it became apparent that they couldn't be controlled on there own, they needed help. So his parents shipped him off to the academy, and he's been there ever since.
FAVORITE POWER:
Electrokinesis- Jensen is able to generate, absorb, and control electricity. The more electricity he absorbs, the stronger he becomes. He can use his electricity to enhance his strength, reflexes, and stamina to super-human levels by stimulating his nerves. He can also heal himself by stimulating his molecules, thus renewing damaged cells, this can also provide energy to reduce fatigue, and allowing for optimal health. He does have the capacity to heal others as well, but he lacks the fine control to do so safely.
MISCELLANEOUS:
Has a slight Boston accent.
Jensen's FC: Alexander Ludwig
Katrina's FC: Michelle Pfeiffer
Mark's FC: Bruce Campbell
---