"I can be social and animated when we are on one of my favorite subjects, otherwise I'm a good listener and do my best not to say something stupid, which is sadly kind of often..."
---
---
---
---
❖▐
❖▐
❖▐
❖▐
❖▐
❖▐
❖▐
❖▐
❖▐
❖▐
❖▐
❖▐
❖▐
❖▐
❖▐
❖▐
❖▐
❖▐
❖▐
❖▐
❖▐
❖▐
❖▐
❖▐

FULL NAME::
Theresa Elizabeth White
NICKNAME(S):
Tess
|| By Everyone, it's the name she tells everyone and introduces herself as
Liza, Lizzy, Ellie
|| Her mother and or her father when he does talk to her
DATE OF BIRTH:
April 6, 1998
AGE:
17
GODLY PARENT:
Hephaestus
YEAR:
Junior
GENDER:
Female
SEXUALITY:
Heterosexual
ETHNICITY:
20% American || 40% Italian || 40% British
DIALOGUE OR THOUGHT COLOR:
#5CC9C9
---
---
❖▐
❖▐
❖▐
❖▐
❖▐
❖▐
❖▐
❖▐
❖▐
❖▐
❖▐
❖▐
❖▐
❖▐
❖▐
❖▐
❖▐
❖▐
❖▐
❖▐
❖▐
❖▐
❖▐
❖▐
❖▐
❖▐
❖▐
❖▐
❖▐
❖▐
❖▐
❖▐
❖▐
❖▐
❖▐
❖▐
❖▐
❖▐
❖▐
❖▐
❖▐
❖▐
❖▐

PERSONALITY:
Tess is an extremely shy person when it comes to interacting with people outside of her small circle of friends. She is a genuine person in the way that she is always honest even if she doesn't really want to be. She is a perfectionist in the way she creates things. She will always finish something whether it was a book or a weapon, even if she doesn't really want to or is bored. Tess believes people can't change unless they want to, no matter how much pressure their loved ones put on them. She finds its easier to just pick up and move on to someone else rather than to keep trying for someone who treats her badly.
Little do people know, Tess would love to be in the front and be the center of attention, yet she doesn't think people would take it well. She looks at herself as someone who is always in the way and couldn't do anything useful, ever. She hates she seems to have nothing useful for a demigod and constantly wishes she was noticed though she doesn't want to put herself out in the open in order to be noticed. Tess doesn't like being forced into anything or when someone tries to convince her to do something she doesn't want to do. She is a stubborn girl who won't change her mind on anything or anyone unless someone she really trusts or truly cares for convinces her otherwise, or presents enough reason for her to change her mind.
Tess is usually animated around people she knows well but is often extremely quiet around people she doesn't know or she likes. If she likes someone, she doesn't really show it because she has the fear that she would be too obvious. However, if someone she likes treats her well and gives her attention, even if its just to say hello, she is entirely interested in them. So long as she is shown someone who is genuine, kind, and compassionate, she will be stuck on them.
When Tess is mad, or upset, she can be rather mean however. She will say whatever she can to get people to leave her alone and will not hesitate to confront someone who hurt her in some way. She gains a lot more confidence when she wants to challenge someone after they've wronged her or one of her friends, but she won't have nearly as much confidence after she's done, instead hating she brought such bad attention to herself considering she hopes to be liked by everyone instead.
In reality, Tess just wants to be noticed, and have someone to look out for her. She has the fear she will never find someone though refuses to admit her fear out loud. Tess thinks she wants to be in the center of attention when in reality, she just wants one person to really notice her and understand her entirely.
LIKES:
✔
Cars
✔
Inventing
✔
Drawing
✔
Designing
✔
Building
✔
Being In Charge of a Project
✔
Dressing up
✔
Planning
✔
Being Useful
✔
Being Noticed
✔
Being Unique
✔
Nice People
✔
The Idea of a Boyfriend
✔
Chinese Food
✔
Speed Racer
✔
Open Minded People
✔
The French Language
DISLIKES:
✖
Running
✖
Knives
✖
Hospitals
✖
Needles
✖
Mexican Food
✖
Being Forced to do Something
✖
Facing Peer Pressure
✖
Idiots
✖
Stupid Questions
✖
Jerks
✖
Abusive Guys
✖
Guys Who Only Talk About One Subject
✖
Close Minded People
✖
Rude People
FEARS:
☠ Dying Alone ☠ Never Being Appreciated or Understood ☠ Heights ☠ Trouble ☠ Failing ☠ Not Being Able to Fix Something ☠ Being Found by the Robber ☠ Death ☠
---
---
❖▐
❖▐
❖▐
❖▐
❖▐
❖▐
❖▐
❖▐
❖▐
❖▐
❖▐
❖▐
❖▐
❖▐
❖▐
❖▐
❖▐
❖▐
❖▐
❖▐
❖▐
❖▐
❖▐
❖▐
❖▐
❖▐
❖▐
❖▐
❖▐
❖▐
❖▐
❖▐
❖▐
❖▐
❖▐
❖▐
❖▐
❖▐
❖▐
❖▐
❖▐
❖▐
❖▐
❖▐
❖▐
❖▐
❖▐
❖▐
❖▐
❖▐
❖▐
❖▐
❖▐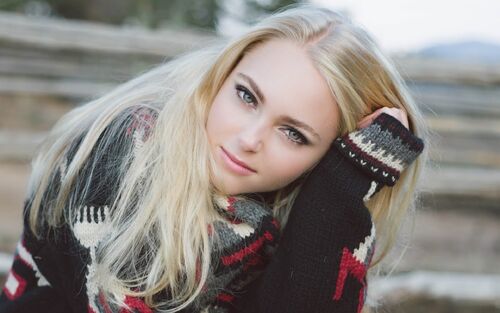 FAMILY::
Paige White
|| Tess's Mother || Tess and her mother had a very rocky relationship in the beginning. The two were always at odds and hated each other until Tess found her calling. When Tess found her passion to create and invent, Tess and her mother got along very well. The two were really mother and daughter and interacted as so. Though Tess's mother is still hardly ever around, the two are very good about interacting with each other after some time away.
RELATIONSHIP WITH GODLY PARENT:
Tess doesn't know her father at all. She doesn't want to try and think of him as she fears it will just make her feel very sad. She knows he watches her just because of the occasional gift he's given her, accurately getting her something she loved. The charm on her key chain of the Mach 5 was a gift from her father. She believes he wouldn't be so bad if he bothered to talk to her, or her siblings.
BIOGRAPHY:
Tess was born in Chicago, IL to a rich CEO mother. Tess's mother was always extremely busy and rarely had time for her daughter. Instead, Tess got in a lot of trouble wherever she went. She was often found with the wrong crowd at the wrong time and has taken the blame for multiple things even though she didn't want to. Tess was eventually sat down by her mother where her mother chewed her out for being such a bad child and demanding attention. Tess, extremely embarrassed, decided she would stop trying for attention. She began growing quiet and stopped talking altogether to certain people including her mother. Her mother, not impressed, again believed her daughter was craving attention and sent her home where she was to be home schooled from then on.
Tess found she wasn't really passing school when she did it at home, so her mother finally agreed to take her out when a disguised Hephaestus claimed Tess might find a niche at school. Hephaestus began teaching at the high school Tess was attending as the Auto Mechanic teacher. Tess excelled and fell in love with cars at the age of fifteen. Her mother began enjoying the ideas Tess was coming up with as Tess was producing designs for cars that could be made and sold for good prices. Tess's mother paid Tess for her work as much as she would pay anyone and allowed Tess to begin taking college courses considering she was excelling in all of her classes after finding she had something to enjoy.
Tess was out walking towards the apartment she shared with her mother when she witnessed a robbery occurring. When she saw it happen, the robber so her and attacked her. Tess woke up in the hospital with major injuries that left her in critical condition for a few days. She experienced head trauma that caused her memory to be rather poor yet she remembered everything to do with school. She had to heal because of the knife cuts she experienced yet she was okay in the end, allowing her to walk out of the hospital entrance with only a few scars and a little help from one of her closest friends. She didn't remember the face of her attacker, yet the police were led to believe the attacker believed she did as she was in the news. There was a great concern of her being recognized and hurt by the attacker again so her mother decided to send her away to the academy where she would be safe and learn how to protect herself.
FAVORITE POWER:
Intelligence and Inventing Abilities
|| Tess loves the fact that she can take care of her own cars (She has several even though she just got her licence a year ago) and loves that she invented all of them from scratch. She has always been able to build and take apart anything of a car she has ever wanted to and has even been gifted with the ability to work with any mechanics causing her to find she loves to work on inventing thins more and more.
Electricity & Flame Control
|| Tess would have been shocked multiple times to the point of possible severe death if it hadn't been for her abilities to conduct and control electricity. Her ability to control fire has also been useful when one of her relatives sets something on fire in a workshop by accident or something.
MISCELLANEOUS:
Face Claim || Annasophia Robb
Favorite Car ||
A Mach 5 Replica
she built by using spare parts and taking apart a very, very expensive car
Geeky || Tess is totally a geek when it comes to cars. She has an extreme obsession with speed racer and carries around a keychain with his car on it as well.
Languages || Tess speaks French as well as English fluently and is working on Latin. However she can fluently read French, English, and Latin.
---