Always share the golden moments. They make one heck of a story.
---
---
---
---
FULL NAME:
Tristan Gilroy Viper
NICKNAME(S):
Trixtan
DATE OF BIRTH:
August 18th
AGE:
18
GODLY PARENT:
Eris
YEAR:
12th Grade
GENDER:
Male
SEXUALITY:
Heterosexual
ETHNICITY:
American
DIALOGUE OR THOUGHT COLOR:
Dialogue:
#ff2400
Thoughts:
#cc1c00
---
---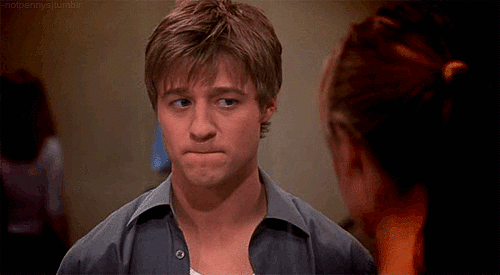 PERSONALITY:
Tristan likes to think of himself as a fun and perky individual that looks on the lighter side of life. Even for a demi-god that's on the hunting list of humans, it's too short for misery and all that seriousness crammed into one being. And it's so easy for the depression to spread like it's contagious. That's why he's also headstrong, and independent. There will be no other dictator of his life or of what he does but he's overall harmless.
Additionally to earn the name he has, he is also witty and sly and a great improviser when stuck in heat of the moment. His cunning has a way of allowing him to both escape trouble, and keep him seeking trouble to stir some good old fashioned chaos though he tries not to sink under anyone's skin and earn foes. As such he is also observational. If he wants to cause some mischief and let it go off without a hitch and insulting anybody, he has to take note of his surroundings, the people and select his words like a devil dealer.
Tristan isn't all pranks and jokes. He likes dominance and control of scenarios and respect most importantly. If he is taken for a fool, he will be quick to correct that error in judgement-maybe not so quick but work on a plot of some sort as he has elements of patience and level-headed.
LIKES:
✔Games:
A very broad and vague range of games are often perceived as a good play and fun for him.
✔Mortals:
Relevant to the gamer and trickster side of him, he enjoys meddling with their affairs.
✔Girls:
What's a demi-god to do in his spare time with alluring abilities?
✔Sweets:
They taste good and give him a slight sugar rush.
✔Sports:
It makes for a competitive environment and things can turn wicked quickly.
DISLIKES:
✖Children:
We all had to start somewhere but they're loud, incompetent, incredibly disruptive, time consuming. Really they just get in the way.
✖Lies:
To attempt to lie or cover the truth from him for whatever reason is often insulting. The whole don't try and con a con man.
✖Numbers:
He doesn't have to work with them much thankfully but Math drives him up the wall. He's capable of it but there's no joy.
✖Bores:
They're just so serious and no fun. It really can't hurt that bad to show a little personality sometimes.
✖Loved Up Folks:
It's so predictable and makes people lose their independence and the list goes on and on.
✖Invasion:
Of personal space, or privacy. Just don't invade it.
FEARS:
☠Loneliness:
No handsome trickster should die alone. And he just hates the thought of leaving this world without anyone, a mark or real impact.
☠ Settling:
He stresses that some pretty doe eyes will convert him to this sensible, boring man and he'll be convinced to give up the trickster in him despite him being strong willed.
☠ Zeus' Off-springs:
It's mostly via bias. Their big man was temperamental and mighty sayer so who knows what they're capable of. A different kind of trouble.
☠ Heights:
He's all for a brave front but he can't fly so if he falls he is gonna hit the ground and crumple.
---
---
FAMILY:
Dave | Father
Eris | Mother
Douglas Kearney | Demi-God Sibling
Jessica Park | Demi-God Sibling
Leona Whitlock | Demi-God Sibling
RELATIONSHIP WITH GODLY PARENT:
Eris and Tristan are close in the way they resemble each other via traits but that's nothing special as it happens through most families. They tend not to meet each other much as they're both preoccupied in causing their own chaos somewhere else and oddly that bugs Tristan a little with his own mother not bothering at all with him. But when he thinks of her, he feels grateful because he's glad and proud of who he is and he wouldn't be him without being the one and only Goddess Eris' offspring.
BIOGRAPHY:
(This is completely optional, although if you want to add a Biography please have it be at least 1 paragraph or so)
FAVORITE POWER:
So many useful and meddling powers. Granting Wishes At The Expense of Body Part comes close to Possession.
MISCELLANEOUS:
Pet |Snake | Bindi
: She's beautiful and is a great representation and reminder of his origins.
---