Name:
Masae Tamura
Alias:
Heavens Bane Masae
Gender:
Female this time
Human Appearance: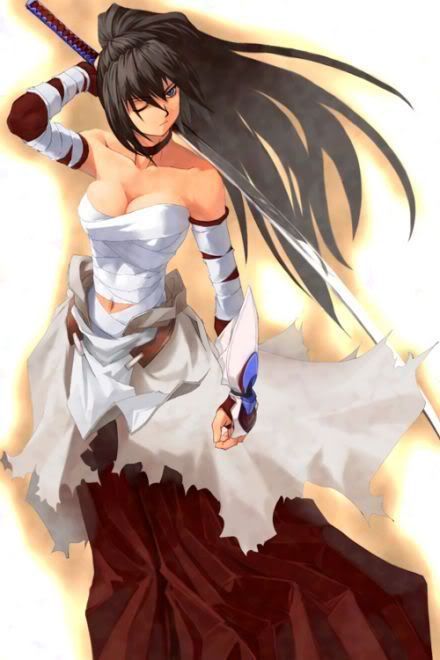 Personality:
When she started out she was ruling with an iron fist and took nothing form no one and left nothing in her wake. Yet as the years past things started to change and she became more relaxed as time floated by. She started to wonder what she was going to with her time yet situations kept coming up and she became a leader like no one would have thought. She still hated the idea of losing this was not going to stop her from becoming the thing she wanted most. On the days which she wishes to do nothing she tends not to do anything and if someone tries to force her to do things it normally ends with a childish fit and he stomping out the room to do whatever it was that needed to be done.
Likes:
Sweets, Training, when others listen to her
Dislikes:
Disobedience, bitterness both emotional and taste
Distinguishing Power:
She can summon a clone of herself to fight a long side cause who is a better partner then yourself. Al though this clone is her but she gains a fair amount of fatigue after the summons spell disperses yet she is really happy and goes just a bit insane.
Bio:
TBD
Subordinates:
Jun
Karth
Malki
Cron
Tanne
Mord (deceased)
Unis
Coner
Croe
Jon
Revs
Yumi
Gord
Merth