---
---
XXXXXXX
MIA BLACKMAR
Chef


23 || Straight || Survivor ||

#74348E
---
---
---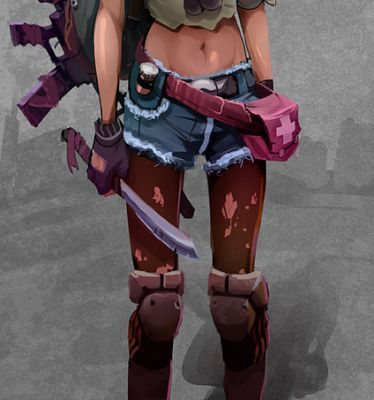 XXXX
APPEARANCE & TALENTS
X
"I don't worry about the past anymore..."
Though she should cut her hair short to avoid grabs of the infected, and it'll be cleaner she prefers having her hair in a ponytail or bun. Often you'll see her with long hair in safe areas where some folks live a sanctuary if you please. Mia loves her beanie and her scarf she's never seen without them no matter the weather. Her clothes will change due to weather, in the more colder times she'll be seen in a sweatshirt, hoodie, PJ pants and jeans, with snow boots. Summer times, or more warmer times she'll be seen in her cut of shirt and short pants, with breathable legging underneath, with some boots.

Her weapons she keeps with her at all times she has her trusty Assault rifle Her father got her one once she turned 18. She might not of understood the importance of the gift if the virus hadn't taken over. Mia wishes she could thank her father for teaching her how to shoot a gun, its such a useful skill. Mia is also equipped with the knowledge of medical treatment and CPR. A main gun isn't all she's got under her belt. She is well equipped, with a Machete. This is good for close combat, gathering supplies and hunting as well as survival. To be extra safe she also keeps a pistol you can never be to safe these days. Mia's career she chose before all this helps quite a bit in times like this. Being a chef, she knows all the ingredients to same simple recipes and she know's how to make a meal out of just about anything.
---
---
---
XXXX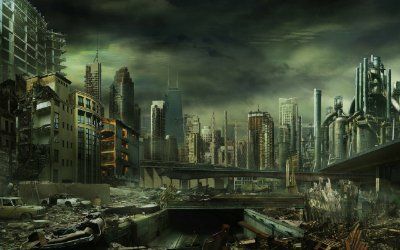 P E R S O N A L I T Y

"Underneath all this new me, is someone I don't know anymore.."

Before all of the world became infected with the deadly virus, Mia was and still is a sweet and caring girl. She liked helping people before all the chaos, and she still try's her best to help the others who survived even if he means she has to sacrifice a meal or two here and there. Don't be fooled by her overly kind heart, if anyone or anybody gives her a bad vides she won't fully trust you. I'd advise you to get on her good side, she's had some previous arguments and the guy on the other end isn't happy. She may look all goody goody and sweet but her dark side is something no one ever should see. Mia doesn't mind killing if it means protecting those she cares about.

Mia is smart, she's learned a lot in the years since the virus took over. She reads body langue and can read someone just by how they walk. Mia works on her stealth whenever she can, it's never a bad idea to keep up on your skills not to get rusty. She likes to keep herself on her toes, never letting her guard down unless she truly feels safe. Most people might see Mia as someone who may be weak, physically and that's true to an extent but she can handle herself pretty well. She's been through quite a lot and Mia knows some decisions she'l have to make won't be an easy thing to do.
---
---
---


"I'd give so much just for this all to go back to normal.."

Before he virus you'd see Mia in the kitchen most day's. She loved her job working as a head chef in a well known local joint. She got a long with all her coworkers, and the customers seems to like her cooking. She had her own apartment, which wasn't to far away from where she worked. She took her job very seriouslt, she had hoped to go higher then she was before the virus, but there's nothing she can do now. Her apartment had her best friend Toby, who was her tabby cat. A very cute orange and white patterned feline. She loved that little guy to death, and once he was taken away from her it was as if a piece of her went too. It took her a while to adjust and manage with out him, but she eventually became stable.

She wasn't in any kind of relationship before the virus, she loved her family and would often stop by her parents and make sure they were alright. Her parents both died of natural causes and so they thankfully passed before the virus to cause them any pain. Though she wonders if she'd be safe like she was. She's thankful for all she got throughout her life, though she had hoped it would have went differently she's still thankful for what she's got.
---
---
---