AGORAPHOBIA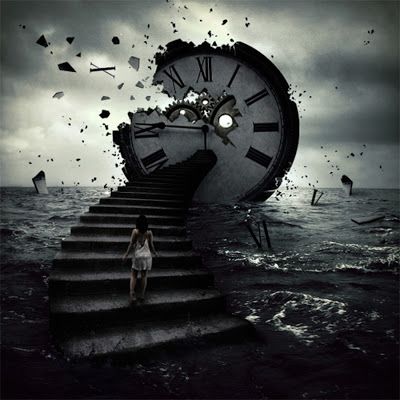 As all typical horrors begin, you wake in a clouded shroud.
You're in a dark room with no windows or light sources, but you couldn't tell.
You're too busy in shock at the fact you couldn't even see your own fingers fondling your cheeks.
Yes, you're alive. What did you expect?

In your weakest moment, you flinch at the sound of a wooden door creaking open.
You fight yourself from hissing at the sudden bright light.
Inside the doorframe, a figure silhouetted by the light beckons you.
You refuse to budge. And this frightens you.

An overwhelming pit of fear eats away at your insides.
Once, you've had the survival instinct to run, but now, you're too afraid to leave.
When did this sudden discomfort make a home in your body?
The figure chuckles, "I should have known you'd react this way."

"After all, agoraphobia means fear of leaving safe places."


WELCOME TO CHAMBERS PLANTATION
"People are trapped in history and history is trapped in them." -James A. Baldwin
You are probably wondering what brought you here. Me.
I made sure my creatures were carefully packaged in fragile-stamped boxes.
I don't want any harm inflicted on them. They have a purpose in my life.
I need them.

What kind of purpose, you ask?
I have collected every specimen I saw fit.
Only a selected few were chosen for a higher calling.
I simply deliver.

With my power, I am called fear.
Each one of you has a hole inside.
I made a home in those holes.
With this home, I have the advantage over you.

Those places you called safe before? Gone.
You stay with me now.
You don't have a choice.
You're too afraid to leave. I made sure of that.


So enjoy your new home.
Let's play by my rules.


Let's follow the regular guideline. However, if I see something unfit, I will be the final say in the matter.
The only rule I'll add to the set guideline is to write a minimum of two paragraphs.
If you can only manage one, you haven't written enough detail into your post.
It's often hard to respond to a short post. So, I better get a sorry if you make that mistake, haha.
Here is the character sheet I'd like for you to follow:
Code: Select all

What do you look like?
Give me an Image.

[b]Name, Name you'd like to be called[/b]:
[b]Age, How old you are[/b]:
[b]Gender, it's a fifty-fifty chance[/b]:
[b]Sexual Orientation, everyone wants to know[/b]:
[b]Height, Are you tall[/b]:
[b]Weight, Are you fat[/b]:
[b]Race, it could be the color of your skin or you are not human[/b]:
[b]Power, Let's see what you can do[/b]:
[b]Skills, how uncanny[/b]: (not related to power, more like hobbies.)
[b]Weakness, you can't be flawless[/b]:
[b]Personal Quote, something you hold onto[/b]:
[b]Personality, Who you are under that fleshy facade[/b]:
[b]History, everyone has a past[/b]:
[b]Anything else you'd like to mention[/b]:

Taking place in...
Welcome to your new home, Chambers Plantation. I trust you will never leave us anytime soon.
5 posts here • Page 1 of 1
5 posts here • Page 1 of 1
Arcs are bundles of posts that you can organize on your own. They're useful for telling a story that might span long periods of time or space.
There are no arcs in this roleplay.
There are no quests in this roleplay.
Welcome home, Promethean. Here, you can manage your universe.
Arcs are bundles of posts from any location, allowing you to easily capture sub-plots which might be spread out across multiple locations.
You can create Quests with various rewards, encouraging your players to engage with specific plot lines.
Settings are the backdrop for the characters in your universe, giving meaning and context to their existence. By creating a number of well-written locations, you can organize your universe into areas and regions.
Navigation
While not required, locations can be organized onto a map. More information soon!
There are no groups in this roleplay!
Orphanage
By marking a character as abandoned, you can offer them to your players as pre-made character sheets.
"The reason I talk to myself is because I'm the only one whose answers I accept."
By creating Collectibles, you can reward your players with unique items that accentuate their character sheets.
You can schedule events for your players to create notifications and schedule times for everyone to plan around.
The Forge
Use your INK to craft new artifacts in Agoraphobia. Once created, Items cannot be changed, but they can be bought and sold in the marketplace.
Notable Items
No items have been created yet!
The Market
Buy, sell, and even craft your own items in this universe.
Market Data

Market conditions are unknown. Use caution when trading.

Quick Buy (Items Most Recently Listed for Sale)
Welcome to your new home, Chambers Plantation. I trust you will never leave us anytime soon.
Discussions
Most recent OOC posts in Agoraphobia