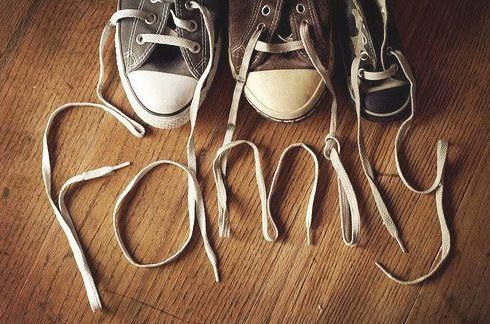 "So Devin, why should we give you this job? We need experienced artists, people who went to school for this job. People who know things about shading and inking. It would be unprofessional for us to hire an uneducated man off the streets. It would be like hiring a hillbilly from a trailer park. But, your record is clean as a whistle, and you did draw pictures for your nephew when he was ten. You made a living off of that. Sorry, back on topic. Why should we hire you?" Mr. Taylor sat behind his desk, holding Devin Bane's resume. Devin was sweating enough as it is. "Well uh sir... Here I go. I am a family man. I have a wife, three girls, two boys and a baby girl. I need to put food on our table, and keep our house for us. It's a big house, which means more rent. I could have gone to any other comic book company, but I went to you guys. I have been reading Fire comics ever since I was five, and I am twenty five."
Devin: Me!
Wife: lovechanningforever
Re: Ah, thats my family
Daughter 1: (10) BubbleYum
Daughter 2: (16) KayEyeEmm
Daughter 3: (15) SullenKiller
Boy 1: (16) Yours truley, Austyn101!
Boy 2: (14)NightWolf
Baby girl: Angel51897
1.) Stay In Character.
2.) Brothers And Sisters Do Fight!
3.) There Can be Friends.
4.) There Can Be Girlfriends/Boyfriends.
5.) Do Use Pictures.
6.) Do Not Use Anime Pics.
7.) Do Not Start Fights In OOC.
8.) Describe Your Room.
9.) You reserve a character, you have to
create that character.
Taking place in...
Arcs are bundles of posts that you can organize on your own. They're useful for telling a story that might span long periods of time or space.
There are no arcs in this roleplay.
There are no quests in this roleplay.
Here's the current leaderboard.
There are no groups in this roleplay!
Welcome home, Promethean. Here, you can manage your universe.
Arcs are bundles of posts from any location, allowing you to easily capture sub-plots which might be spread out across multiple locations.
You can create Quests with various rewards, encouraging your players to engage with specific plot lines.
Settings are the backdrop for the characters in your universe, giving meaning and context to their existence. By creating a number of well-written locations, you can organize your universe into areas and regions.
Navigation
While not required, locations can be organized onto a map. More information soon!
There are no groups in this roleplay!
By creating Collectibles, you can reward your players with unique items that accentuate their character sheets.
Once an Item has been created, it can be spawned in the IC using /spawn Item Name (case-sensitive, as usual) — this can be followed with /take Item Name to retrieve the item into the current character's inventory.
Give your Universe life by adding a Mob, which are auto-replenishing NPCs your players can interact with. Useful for some quick hack-and-slash fun!
Mobs can be automated spawns, like rats and bats, or full-on NPCs complete with conversation menus. Use them to enhance your player experience!
Current Mobs
No mobs have been created yet.
Locations where Mobs and Items might appear.
You can schedule events for your players to create notifications and schedule times for everyone to plan around.
Add and remove other people from your Universe.
Orphanage
By marking a character as abandoned, you can offer them to your players as pre-made character sheets.
20 sightings
Maya
played by angel51897
"...Ahh!....."
"Wow.. You're family is... something.."
The Forge
Use your INK to craft new artifacts in Ah, thats my family. Once created, Items cannot be changed, but they can be bought and sold in the marketplace.
Notable Items
No items have been created yet!
The Market
Buy, sell, and even craft your own items in this universe.
Market Data

Market conditions are unknown. Use caution when trading.

Quick Buy (Items Most Recently Listed for Sale)
None
Discussions
Most recent OOC posts in Ah, thats my family