Age: 37, looks rather youthful though
Gender: Female
Appearance: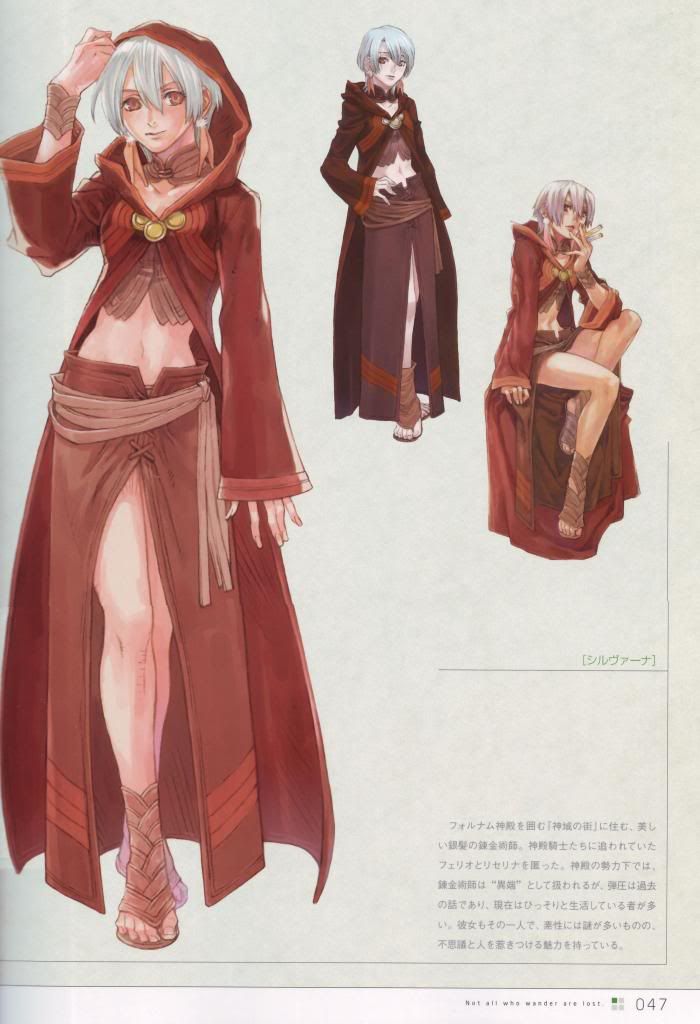 Clothing: She normally wears a buttoned white dress with a dress shirt collar, a red robe and a black choker.
Role: Teacher
Course/Year: Is home course teacher for Dark Scholarship year 1
Likes: Expanding horizons, drinking tea with her contract demon, beach days
Dislikes: Being falsely seen as a bad person, bad attitudes
Focus item: A scythe that can transform into a spear
Other equip: Herb pouch, a ceremonial dagger
Personality: Essina is like the sun. She is warm and will brighten your day. She likes to smile (not in an exaggerated way) and keeps her calm in tense situations. Essina also like spending time with her daughter who is also attending the academy. While Essina is politically rather neutral, she would actually crush people who either try to use her or stand in her way, whether king or not.
Background: Essina comes from the middle class and learned her skills in an apprenticeship under a well respected wizard. However the wizard secretly practiced the dark arts in times of prohibition and taught Essina all that he knew. When Essina was in her twenties, she was working as a mage who took care of jobs for unskilled citizens. She and her partner lived with their daughter in a cottage on the outskirts of the capital and were somewhat well off. Then the prohibition was lifted and as the successor of her master, she was appointed as a teacher at the academy. At first, things seemed tense between her and her colleagues but soon, they opened up to her noticing that she isn't a bad person. Essinas daughter then enrolled in the academy. Her daughter is now in her 3rd year.