"I love new beginnings that my season brings."
Alegria
---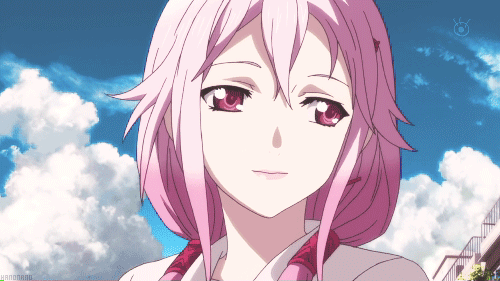 ---

| Full Name |
Aurora Kaleope (pronounced Calliope)

| Season |

Spring

| Nicknames and Aliases |

Kazumi Gen Orako (This is the name she takes up when she travels to earth)

| Gender |

Female

| Age |

Appears to be 17, but is claiming to be 20

| Birthday |

March 21 (the spring equinox)

| Sexual Orientation |

Straight

| Scent |

Spring flowers, particularly sakura flowers

| Accent |

It's hard to pin down her accent since she's not from Earth. She's been trying to develop a Scottish accent, but isn't all that successful.

| Nationality |

She has none, but is pretending to be Japanese and Scottish

| Romantic Interest |

Yuji Kentarou

| Ethnicity |

Appears to be of Scottish ethnicity

| Social Class |

Upper Class since she's used to being pampered (Will change if need be)

| Occupation |

Works at a flower shop.

| Place of Residence |

Place of Residence
Shared Home Bedroom
Private Home Note- Take out the statues and replace the gold columns with regular white ones. Replace Corinthian orders with Doric orders.
Private Home Bedroom

| Oddities |

Loves making flower wreaths and decorating areas with them, including people.
Will always wake up to dance as the sun rises.
Will talk to animals in public


---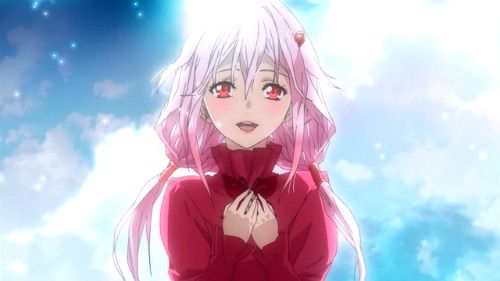 ---


| Hair Color |

Pink

| Hair Style |

Straight, often in pigtails

| Hair Length |

Long, reaches mid-back

| Skin Tone |

Pale

| Complexion |

Flawless

| Eye Color |

Raspberry

| Height

5'5"

| Weight |

120 lbs.

| Body Type |

Vase

| Build |

Average

| Tattoos |

None

| Piercings |

None

| Birthmarks/Scars |

Has a birthmark in the shape of a lily on her lower back


---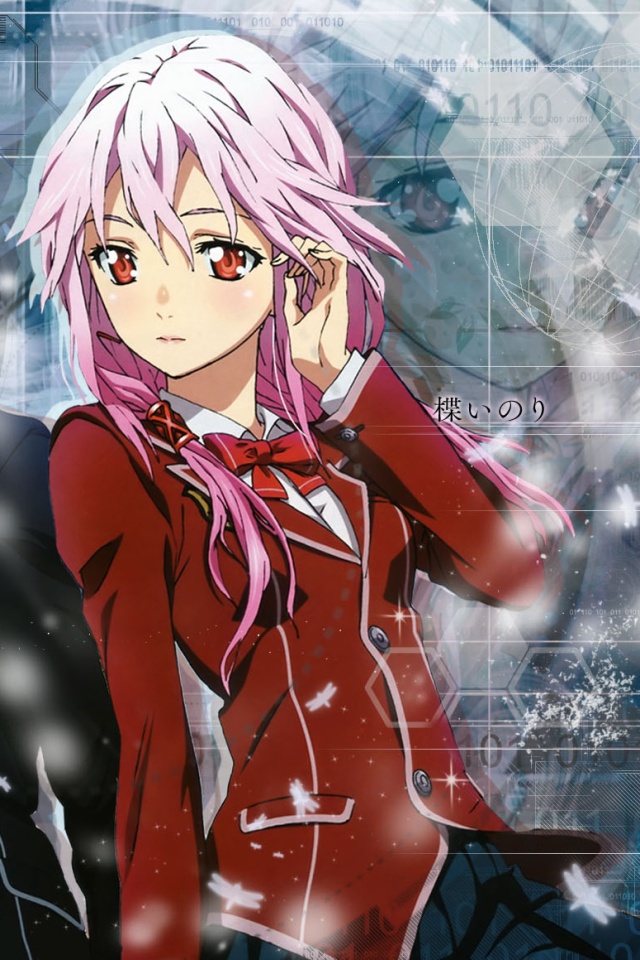 ---


| Season |

Spring

| Pet |

Canine- She owns a Shiba Inu named Dawn, and an Akita named Eos, both whom are extra protection to her. Eos in particular is very protective of her. Due to her ability, Kazumi can walk with them without a leash on, which adds to her odd behavior. Her private house has more animals in the area, but these 2 dogs are always with her.

| Enhancement |

Interspecies Communication- Kazumi learned to bond with animals as a baby and eventually developed the skill to communicate with them, first verbally, but than telepathically. She's had to learn to tune out the words of other animals though since they can create 'white noise' in her head, leading to headaches. She's quite proficient now.

| Music Type |

Percussion- Kazumi plays a variety of instruments. When she was younger she had an exuberance of energy, so much so, that she was banging different utensils on different surfaces. Her parents finally got her a xylophone and drums and she learned to master them really quickly. She learned how to play a variety of percussion instruments, but those two instruments are the ones she enjoys the most.

| Compatible People |

Confident People- Kazumi can be a force to be reckon with and suffers no fools so she needs someone who won't let her walk all over him. She also has a romantic side to her that dreams to have someone like her father, who is the most confident person she knows.

| Abilities Gifted by the Season |

Growth of Nature- As her brother's season ends, Kazumi has the ability to wake up plants from their long slumber and allow them to grow. With more effort, she can caused them to grow at a rapid rate.

Able to create spring showers- Kazumi can make it rain and generate the elements to cause it. This also includes fog. However, when she's angry she can create strong spring storms, which include tornadoes.

Temperature control- She can raise the temperature and lower it. She only raises it when spring first starts and cools it when she wants rain. She never makes it too hot or cold since she doesn't like hot and cold weather.

Earth- Besides her Growth ability, Kazumi also has the ability to manipulate the earth. This includes bringing about the richest soil from the ground, moving the ground itself (to an extent) and even can find precious material within the earth (this includes gems).

Shapeshifting- Kazumi has the ability to shapeshift into any animal she likes, but only for a length of time because if she stays in a certain form too long, she'll begin to lose herself.


---
---


| Personality |

~Mature, Outgoing, Temperamental, Self-Critical, Perfectionist, Elegant~

Being the eldest of her siblings, Kazumi learned to be responsible from a very young age. She did for a brief time become jealous of her younger siblings since she was used to be the center of attention, but that would change with time. However, she is still used to being pampered due to her upbringing. Because she likes to get what she wants, she's developed manipulative tendencies. Kazumi loves being around people, but mostly animals. Some would equate her to a Modern day Snow White since she seems to attract animals all the time. The lady will admit though she prefers the company of animals to humans since she's had more interaction with them. Despite her oddities, one can't help but be drawn to her charming personality, but she still has this aura of mystery.

Kazumi might be a good person, but she can also get emotional at the drop of a hat. Much like her spring storms, she can cause a raucous, but they always leave her drained and she hates loosing control. She is her own worse critic and expects nothing less than the best from herself. Because of this behavior, she also hopes for the best from others too, but isn't as demanding of them.

She does have the tendency to order her siblings around, especially now that they are on Earth. However, she loves them dearly and is protective of them. She still respects authority and is a stickler for rules. Being a dancer, she has natural grace about her.

| Morals |

Aurora is extremely straight laced, but she also believes in balance too, so while she does her best to be good, she does have a few manipulative tendencies to get what she wants, although it's never for anyone's detriment.

| Likes |

Spring (and everything associated with it)
Animals, especially dogs.
Her family
Mornings
Strawberries (she's obsessed with them)
Rococo Art and Interior Decorating

| Dislikes |

Animals getting hurt
Anything too hot or cold
Making Mistakes
Meat (her love of animals has made her a vegetarian)

| Talents |

Dancing
Communicating with Animals
Her magic abilities
Basic gardening
Interior Decorating

| Flaws |

She can't cook, always burns stuff when she tries
Self-Critical
Manipulative
Short-Tempered

| Weaknesses |

She's not physically strong
Low Pain tolerance
Has empathy towards nature and animals
Strawberries or any other fruit.
Her Siblings
Shopping- especially hats. She's constantly wearing them with the flowers she attains.

| Hobbies |

Reading
Walks her dogs a lot
Gardening
Dancing
Making flower wreaths


---
---


| History |
Kazumi is the eldest of the Sun and Moon. She grew up away from the Earth, but was always curious about it. She is extremely close with her siblings, but due to her short temper, she's gotten into arguments with them, especially her brother, Natsuo. Growing up, she believed her family were the only beings in the universe. At an early age she developed a love for animals since she could communicate with them, but more so of the canine family. When she was old enough, she was granted the ability to create spring for a section of the world. She loved breathing new life into the planet once winter was over. Knowing spring was a time for nourishment, she did her best to bring about showers that would feed the earth. On her bad days though, she would create strong spring storms, and even tornadoes. For awhile, observing the Earth as it changed was enough for Aurora, but than her curious nature got the better of her and she and her siblings eventually decided to live as mortals on Earth. She does take their safety seriously though and while she does enjoy the feeling of pretending to be mortal, she does her very best not to reveal her true nature, but that's easier said than done with how her and her siblings' abilities affect the town they are currently living in.

After what happened to her sister on Earth though, Kazumi has become extremely protective of her and when they traveled to Earth, as the eldest, she's kept an extra eye on her little sister, even going so far as she have animals following her whenever she can't be around. Still she knows her sister to give her some distance and doesn't want to be overbearing.

| Other |

None at the moment

| Inori Yuzuriha |