"Set your life on fire, and seek those who fan your flames"
Believer || Imagine Dragons
✧F U L L

xx

N A M E✧
Caspian Rey Emmons
✧N I C K N A M E S ?✧

Casper
used by those closest to him
25110
Psi-database Number
✧B I R T H D A T E✧
January 1st
✧A G E✧
Nineteen (19) years old
✧G E N D E R✧
cis
Male
✧S E X U A L

xx

O R I E N T A T I O N✧
Heteroflexible
✧C O L O R / A B I L I T Y✧

Red
The ability to create and control fire.
Considered one of the most dangerous
Not as easily controlled
✧✧✧✧✧✧✧✧✧✧✧✧✧✧✧✧✧✧✧✧✧✧✧✧✧✧✧
Dialogue Color
:
#4C0000
Thought Color
:
#664200
Face Claim
: Cole Sprouse
Played by
: SleepingInTheGardens
CS created by
: SleepingInTheGardens
✧✧✧✧✧✧✧✧✧✧✧✧✧✧✧✧✧✧✧✧✧✧✧✧✧✧✧
✧H A I R✧
Deep brown, almost black. Trimmed on the sides and underneath with the upper layers falling just above ears length
✧E Y E S✧
Deep ocean blue
✧B O D Y

xx

T Y P E / S H A P E✧
Fairly built with a good percent of muscle mass
Stays toned and in good shape
✧H E I G H T / W E I G H T✧
6'0" and 180 lbs
✧S T Y L E✧
bland
is what his younger sister used to call it
Casper usually wears neutral colored t-shirts with a brown or gray jacket and washed out jeans. Certainly not your regular fashionista.
✧O V E R A L L✧
Casper is handsome in a very average way, at least that's what his family used to say to him. There may not be anything unique or unusual about his looks, but he's handsome nonetheless. He's a tall guy, standing at exactly six feet, with legs that go on for miles. He's also got a good body shape, capable of building muscle in just a few days. Though he'll deny there being anything special about him, his eyes will tell a different story. Not your typical shade of blue, Casper's eyes seem to be miles deep. They're a steep ocean water blue, accentuated with brown and gold specks, hooded by long dark lashes and thick brows that fall inward, making him look much less friendly than what he actually is.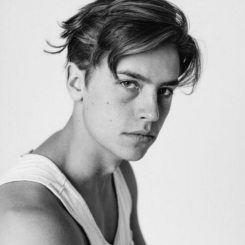 ✧L I K E S✧
✧studying✧being a leader✧lame jokes/puns✧old movies✧classical music✧board games✧black coffee✧being respected✧kids (
toddlers mostly
)✧watching the rain fall✧reading✧peace and quiet✧sour candies✧
✧D I S L I K E S✧
✧arrogance✧bad manners✧prejudiced people✧being scolded✧losing control of a situation✧overly loud people/places✧large crowds✧the beach✧feeling incompetent✧people assuming he's mean because of the way he looks✧
✧Q U I R K S / H A B I T S✧
✧✦✧touching his ear when nervous✧✦✧
✧✦✧biting his lower lip✧✦✧
✧✦✧scrunching his brows when he concentrates enough✧✦✧
✧S T R E N G T H S✧
taking care of others
- Casper is a caregiver. His tendency is to make sure every is okay at all times.
✧W E A K N E S S E S✧
letting others take care of him
- when it comes to flipping the cards, he can be as stubborn as a mule, refusing to let others take care of or look after him in any way.
╔══════════════════════════════╗
caring✦loyal✧a leader✦stubborn✧emotional
╚══════════════════════════════╝
Something that usually comes as a surprise to most is that Casper is one of the kindest people you'll ever meet. His RBF (or resting bitch face)
leads most to assume that he's cold, aloof and uncaring, but that couldn't be further from the truth. If Casper had to be described in one word,
it would be "fatherly". He has all the traits one would expect a good father to have. He's caring, always looking out for others and their well being. He's a good listener, never jumping to conclusions and always hearing someone out before responding of getting upset. He's a leader of sorts, as he tends to take the reigns of a situation instead of sitting back and watching others do it. Most would say he's socially awkward, never knowing what to do or say to make good conversation, but once he becomes comfortable around someone, it's extremely easy to talk to him. He may not be the funniest or coolest in the bunch, but he's loyal to those he cares about. He can also be incredibly stubborn in certain situations, but he tries to be as flexible as possible. However, if a certain move or idea could possibly put someone in danger, he will be the first to avidly object.
Caspian Emmons was born in the rocky mountains of Colorado. He was adopted by two amazing women who raised him to be the man he is now. He never met his birth parents, but he also never saw the need to. In the household, he was the only man, as he was living with two moms and a younger sister. Still, he never felt any burden on his shoulders. His mothers were always hard workers, and he and his sister got along as well as any siblings could. As he grew older, Casper always talked about being the man of the house and taking care of "his favorite girls" so they'd have nothing to worry about. Unfortunately, things don't always work the way you plan.
At the age of ten, Casper began to feel nauseous and dizzy almost daily. It grew stronger and stronger, until he had to spend weeks in bed with nothing in his stomach but a few glasses of water and apple juice. He was taken to the doctor in several occasions, but they were never able to find anything
truly
wrong with him. His moms and sister grew more and more worried, so they traveled out of the state to New York where they had been told there were doctors that could possibly diagnose his condition. Once there, Casper was admitted into a high ranking hospital. This is where they told him he had become a victim of I.A.A.N. His family found it extremely difficult to accept the news. They continued to insist for the doctors to do something, even though Casper knew there was nothing left anyone could do. Still, seeing his family upset made him upset. His condition worsened by the minute until the doctors told him he had nearly weeks to live.
During one of the nights in the hospital, Casper had fallen asleep, which lead to strange dreams of everything around him burning to ashes. His body felt like it was literally in flames. He woke up startled, and came to find that not only was his body on fire, but everything around him was as well. The only difference was that while the hospital room burned to ashes, his body and skin stayed in tact. When the police came to accompany the firefighters, Casper was arrested, and soon after sent off to one of the camps without so much as being able to say goodbye to his family. For years he was trained to control his ability and become a solider, but Casper refused to right or use his power to cause others harm. The only thing left to do was to lock him up in one of the facilities. He was never opposed to breaking out. In fact, some think he was even one of the masterminds behind the escape. But that's something he'll probably never tell.