---
---

---
---
❝The purpose of art is to wash the dust of daily life from our souls.❞ - Pablo Picaso
---
---
---
| Full Name |
"Hey, we don't pick our names." Kittrina Aliss Del [ Kih-tree-nuh | Uh-lyss | Del ]

| Nickname |
"I don't care, call me what you want." Kittrina has many nicknames, because her name can be shortened a lot of different ways. The most popular are Kitty or Kat, but others call her Kit, Trina, or even Katie or Kate. He calls her his Kitten, something that really gets on her nerves sometimes, but she has to admit she secretly likes it and never let's anyone else call her that unless she's looking to make him jealous. She doesn't mind what you call her though, as long as it's not rude or stupid, and she actually really likes pet names like baby or babe, even though she'll pretend they piss her off. Her baby sister used to call her Kita, so this is the only name no one else may ever use. Ever. She refuses to let anyone use the name, and, if they do, she'll easily punch the person hard enough to knock out a tooth. If someone makes the mistake of using this name on their first time meeting her, she let's it slide, seeing as they were unaware, but if they continue to do this, she gets angry quickly.

| Age |
"Too young to do anything fun. Legally, anyway." Seventeen years-old.

| Gender |
"Asshole." Female, obviously.

| Role |
"Trapped on this stupid ranch." Girl 2
---
---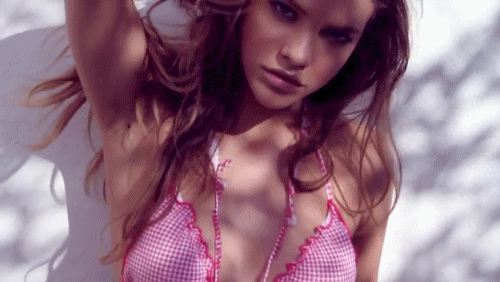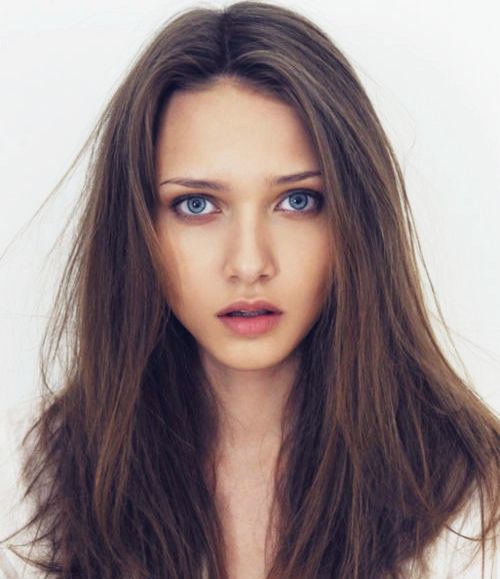 | Eye color |
"Everyone says they're amazing. I don't really care." Kitty's eyes are a bright, stunning shade of aqua. They stand out sharply against her tanned skin and caramel hair. They tend to capture people, and she gets a lot of comments on them so she typically wears shades to hide them. Another reason for her shades is, if you know anything about Kitty, you'll know that the best way to find out what she's truly feeling or thinking is by looking into her eyes. They're a dead giveaway, and as easy to read as a book, so she hides them.

| Hair Color |
"Don't feel bad, it confuses a lot of people." Kitty's hair is hard to place. It's directly between blond and brown. In some lights, you can see her highlights and it looks like blonde with streaks of darker color in it, but in other lights it looks like the lightest of browns possible. It mostly depends on the light, but also the season, as the summer sun tends to bleach her hair and make it much lighter than usual, and in the winter, the lack of constant sunshine makes the highlights fade and makes it seem darker. Kitty's hair is very long as she's never cut it, and she loves it. It hangs all the way down to her hips in soft slight waves. When she straightens it, it's even longer. Sometimes, she likes to add bright colors to her hair and currently, has a few streaks of hot pink mixed in.

| Skin Tone |
"I'm always out in the sun." Kit's skin tone is lightly tanned, almost the same shade of her hair in the winter. Her skin is naturally like this, so she remains tanned all year round, even in the dead of winter. In summer, she tans easily and can get quite dark. She always has tan lines in the summer, seeing as she spends almost all of her time outside.

| Height & Weight |
"I may be small, but I pack a punch." Kitty is rather petite, standing at a height of only 5'4" and weighing only 103 lbs. She may be small, but don't underestimate her. She's a little spitfire and can pack a huge punch.

| Distinct Markings |
"Most of my scars are internal." Kittrina has a love for tattoos as well as various scars and piercings. She's an artistic person, and as such, she thoroughly believes in decorating her body, but only if they hold meaning.
Piercings
First, she has her belly button pierced. On her right ear she has a triple helix with it also pierced all the way up. Her left ear has one lobe piercing, a single helix, and five cartilage piercings. She also has her her left collarbone pierced.
Scars
When it comes to scars, she has a few noticeable ones, and some that are not as noticeable. First of all, from working on the ranch and riding all the time, her hands are slightly scared. Not ugly, noticeable scars, but thin white lines. She also has a small burn scar on each of her palms. She has three scars that are somehwhat noticeable, which she always does her best to hide. One is small, and on her right temple. She hides it with her hair, but if you were to move her hair, it could easily be seen. This she got from her birth father. Another of her scars is somewhat large and runs up her left thigh. Not all the way, but big enough to be seen. This she got from Jay J. They had a huge fight, and her shoved her, causing her to crash into a glass coffee table, shattering it, and lodging a large shard in her thigh. That night he rushed her to the hospital and stayed there with her the entire night apologizing over and over again. She lost a lot of blood and had to get quite a few stitches. She knows he didn't intend to hurt her, but when they argue she likes throwing it in his face. Her third scar is a burn scar behind her right ear. Other than this, she has various small scars, but nothing horrible or noticeable.
Tattoos
When it comes to tattoos, she has quite a few. Her first sits between her shoulder blades and reads: I am the hero of this story. I don't need to be saved. Just under this, in the same print is a small date. The date her family died. No one knows what this means besides her. Her second tattoo is actually a double tattoo and they sit on the insides of her wrists reading, on the left: Soul of a Lion. Because lions are strong and fearless, on the right wrist it reads: Heart of a panther because panthers are mysterious ad aloof. Her third tattoo is a paintbrush on the side of her middle finger. Her third tattoo is a quote that sits on her left ribs in a curled font, reading: "This world is the canvas to our imagination." Her fourth tattoo is another quote that sits along the waistline of her jeans and reads: "Dance is the gateway to the soul." In a straight line, in the same font as the one between her shoulders. Kitty's fifth and final tattoo sits on the back of her neck, under her hair and is a black image of a horse.
---
---
| Likes |
"I may seem like a confident bitch, but at the end of the day, the thing I like most is solitude."
♥ Painting/Drawing/Art
♥ Fast cars
♥ Being rebellious
♥ Bad boys
♥ Nature
♥ Being left alone when she wants
♥ Creativity
♥ Free-spirited people
♥ Drugs
♥ Attention
♥ Cigarettes
♥ Feeling need/important
♥ Her horses/riding
♥ Warmth/safety
♥ Dancing
♥ Parties
♥ Breaking the rules
♥ Jesse
♥ Watching horror/scary movies with someone
♥ Crowds
♥ Drinking

| Dislikes |
"How much time do you have?"
✘ Being told what to do
✘ Being used
✘ Whiny/Annoying people
✘ Clingy people
✘ Feeling restrained
✘ Being tied down
✘ Losing
✘ People who ask too many questions
✘ Being looked down on
✘ Loneliness, she craves the attention of others
✘ Pain
✘ Her past
✘ Memories
✘ Science/math
✘ Cold
✘ Wide open, empty spaces

| Fears |
"I fear myself."
☠ Being alone - The idea of being alone frightens Kitty. It's not so much that she gets lonely, it's more that she doesn't like to be left to nothing but her own thoughts, memories, and emotions. This is why she's always surrounding herself with people. She craves attention, but she also needs people to be there as a sort of distraction.
☠ Losing herself - Kittrina has various mental illnesses, and she greatly fears losing herself to them. That they'll consume her, and she won't be able to make it back to the surface.
☠ Love - Kitty has serious commitment issues. This is one of the reasons her and Jessie always argued. Neither of them were very good at relationships, and she's afraid that love means she'd have to depend on someone else. The only person she truly trusts is herself.
☠ Fire - She lost her whole family to fire
☠ Thunderstorms - Something about them frightens her to death.
---
---
| Personality |
Misunderstood
[ mis-uhn-der-stood ]
Adjective
1. Improperly understood or interpreted.
2. Unappreciated
3. Misinterpreted or mistaken
"Sure I like to be left alone sometimes, but ask anyone, I'm the most confident person you'll meet." Kittrina is quite a complicated person. She's got layers to her that go deep. The best way to describe her is to describe the girl on the outside, the one everyone around her sees, and the girl on the inside. The one she keeps to herself and herself only.

On the outside, Kitty is wild and rebellious. She's a free spirit and does what she wants to, when she wants to, no questions asked. She doesn't take orders well, and is always looking for ways to defy authority, as she has serious problems with others being able to control her. She once told a cop to choke on his donuts. When someone tells her she can't do something, she does it. It's as though she's always trying to prove that she can't be controlled. That she refuses to be tamed.

Her friend's call her crazy, because she's fearless. She's absolutely willing to do anything. She has no boundaries. This can often be a bad thing, for it gets her into trouble. A lot. But it also makes for some fun times, as she's virtually inable to turn down any form of dare, bet, or challenge.

Kitty is also well-liked. She's quite a popular girl. She's rich, is a local, and worldwide celebrity, not only for her riding, but her dancing as well, and she's rather charming. She knows how to charm people. Knows how to make them like her. And people tend to be attracted to her confident, fearless attitude. She's the kind of girl who lights up a party, and people generally want to be around her.

One thing that others don't necessarily like about her is her mouth though, for it often gets her in trouble. Seeing as she's so fearless, she possesses virtually no filter whatsoever. She's absolutely unafraid to tell it how it is, and often, this can come across as bitchy. She'll tell you if you're ugly, to your face. She won't hide it. She speaks her mind, saying whatever comes to it. The good thing about this though is, you know, with her, there's no bullshit. She won't pretend to like you. If she doesn't like you, you'll know.

Kitty likes her popularity in school, because it keeps her surrounded by people at all times. She craves attention and affections as, most of her life, she's gone without it. This makes her willing to do nearly anything to get it, though she's no idiot. If a guy is trying to take advantage of her need for love, she'll know. She may not stop it, but she's no fool. She knows he doesn't really love her. When it comes to love, Kitty isn't exactly sure if she's capable of it at all. Sure, she loves her mother, and she loves her step-sister, and she used to love her siblings, but that's different. That sort of love is easy. It's the romantic type that she has troubles with. The closest she ever came to love was Jessie, and that ended up a disaster. At every turn, love ends up disappointing her.

Kit is also a notorious party animal. She's the life of the party nearly everytime, and is always looking for more parties to attend. She used to simply indulge herself in her art when she was feeling emotional, but Jessie's habits have rubbed off on her and so now, she's an avid smoker, drinker, partier, and drug user. Sometimes, she's ashamed of herself for, she knows that, even though he did all the same things, Jessie would be upset to find out she's fallen onto the same track. When he left, it hurt her terribly. She'll never admit it, and claims she hates him with every ounce of her being, but she misses him terribly. He was the only person who ever understood her, and, now that he's gone, she is forced to turn to other forms of distraction, love, and escape.

All of this wild, rebellious, confidence, however, is only the beginning of Kitty. It goes much deeper than that.

Underneath, she is deeply troubled. Her past was harsh, and she walked away with more than just phsyical scars. When she was fifteen, just after her mother married D'Angelo, before she met Jessie, she attempted suicide. Her parents rushed her to the hospital, and there, they found out she has depression, anxiety, and paranoia. She was put on multiple medications for it.

She likes to keep this part of her to herself, but the therapist she used to go to claimed that her wild-child attitude was all a way of her screaming for someone to notice. For someone to realize there was something deeply wrong. Her partying, drugs, and constant boyfriends are all a form of escape for her. If she's always high, she won't feel anything, if she always has people around her, she won't have time to think about her problems, and if there's always loud music pounding in her ears, she can't concentrate on life.

Kitty also has other, less destructive escapes though. She used to rely on these and these only before Jessie left, but afterwards, they just didn't seem to cut it. She's extremely artistic. In school, she was always horrible at grades. She failed almost every math class she's ever taken, and was even in the special classes. She's only 17, and has dropped out of school, deciding to fall back on her riding career instead.

Her other forms of freedom are art, dance, and riding. If you can't find her, your best bet is either her studio, or the stables. Her studio is a building behind the barn her step-father built specifically for her. The whole bottom floor is a dance studio, and the walls are covered in mirrors. The top floor is all sliding glass, ceiling to floor windows, save for one wall, which she painted her self. It's a huge collage of small pictures. The top floor is her art studio. It has a blacony running all the way around it so she can paint or draw outside if she'd like, or she could work inside.

When she starts to feel upset, this is where she retreats. This is her private place, and she very rarely let's people in, as it's like walking straight into her heart. Her dancing is an expression of emotion, just as her artwork is. It's like getting a front row seat to the inside of Kitty, and she usually tries to hide this, as she's very locked-down. She refuses to show any real emotion to anyone around her. If they know her, they know to look at her eyes, but if not, all you see is a highly sassy, rebellious rich girl.
---
---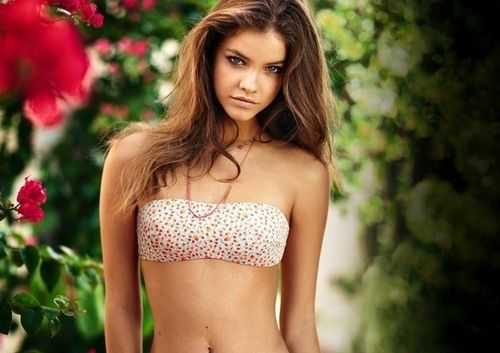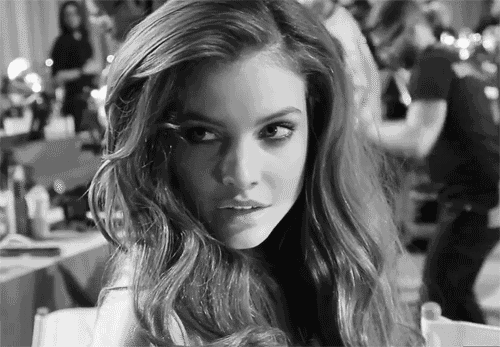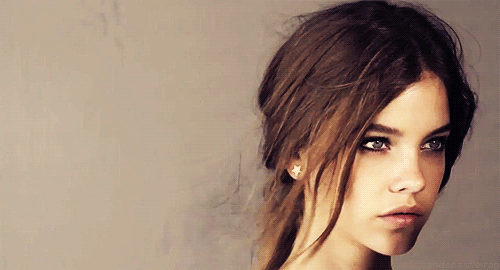 | History |
"Fuck off, asshole." Kittrina hasn't always had it as easy as she does now. She wasn't always a rich girl and she wasn't always popular. One thing has remained consistent though. Her love for horses. She learned to ride her first horse at the age of 3 and ever since then, she's been completely attached to the animals.

Kitty's mother's name is Missy Del, and her birth father's was Greg Del. She was not the only child of the Del family, however. In fact, she had a baby sister, an older brother, and a twin. They had a full household.

However, not a very happy one. Kitty's father was a cruel man, and very abusive to everyone in the family. One of the things that drew Kitty to Jessie at first was their common background, for they'd both had abusive fathers. The man was horrible, and was both mentally and physically abusive. Kitty grew up believing that she was a worthless piece of shit, nothing better than a punching bag. When her older brother got old enough, he started to protect the younger ones from their father, but it wasn't always effective, and they still had to sit through the trauma of their brother telling off and beating up their father.

When she was eleven, her father beat her on the side of the head with a fire poker for standing up for her twin, and it split her head open. The doctors told them that she was lucky no to have permanent brain damage. Or worse. If she hadn't have been rushed to the hospital at that instant, she would have died. The incident left a scar on her temple.

Next door to them, lived an old woman who owned a ranch. Kit's family was poor, so she couldn't afford a horse, but, to escape her rough household, she would often go over to the woman's house and ask to ride the horses. The lady saw the bruises on the young girl, and heard the nightly screaming and fighting from the house. She knew everything, and the least she could do was allow the girl an escape. So she did. Horses became Kitty's safe haven, and she went over to her neighbors more and more frequently.

She was there when it happened.

Her home caught on fire, and Kit immediately rushed home. She was twelve at the time, and didn't even think. She rushed straight into the fire. She grabbed a burning piece of wood, giving her burn scars on her palms, and another fell on her head and almost killed her, giving her the burn scar behind her ear. She managed to find her mother and drag her from the house, but that was all. The rest of her family had died in the inferno.

The next year of her life was tragic as well, for Kit and her mother bounced from town to town, her mother constantly dating abusive assholes, but that first home of hers had left her with more emotional scars than she could count, and she came away with depression, anxiety, and paranoia.

Only nobody knew she was battling these things.

Then her mother married. It was a very fast wedding. It seemed that her mother was so happy that she'd finally found a good man, she was refusing to let him go this time. Shortly after the marriage, when she was fifteen years-old, Kitty attempted suicide by swallowing a handful of pills. Her step-sister was the one who found her, delirious and puking her guts up, and her parents instantly rushed her to the hospital.

They were able to save her, but the doctors had said it was an extremely close call, and they put her on several medications, forced her through multiple in-patient and out-patient therapies, and watched her like a hawk for months. This whole episode is one of the reasons her step-sister is protective of her. She may be a year younger than her, but she knows how Kit really is, and so she's always trying to protect her from destroying herself. Her parents and Nikota are the only ones who know that this happened. She hasn't even told Jessie, for she's afraid of what he might think of her.

When she finally came home was when she met him. Jessie.

Maybe she was attracted to bad boys because of her mother, or maybe she was just really love-starved, but she fell hard. It was near the end of her fifteenth year, and throughout her sixteenth. They were explosive, and fought often, but their make-ups were even more explosive, and worth 20 of their fights. She hated everything about him, but loved everything about him at the same time. She'd never experienced anything like it, and she was willing to do anything he wanted her to. Not because she was stupid, but because she found him exciting and dangerous. So she started getting into some of the bad habits he was into.

And then he just vanished.

Just after her seventeenth birthday, he disappeared out of no where, leaving her nothing but memories. At first, she cried, then she got extremely pissed, and now, she claims she hates him, but apart of her knows that all her acting out is because she misses him so much. She hasn't seen him in a year and a lot about her has changed since then, now her father insists on letting him work on the ranch, and she's dreading it more than anything, but she has to say that part of her is a little excited to see him again. If not to make up, then to beat the shit out of him for leaving her with no explanation whatsoever.
---
---
| Horse(s) |
"They are my life. And the main subject of my artwork." Kitty's horses (all but one) came from the same place. The lady who used to live next door to her. After her family died, the woman felt so unbearably bad for her, that she all but gave Kit three of her horses. Her and her mother always had a hard time paying for the animals, and her abusive boyfriends weren't always nice to them, but they managed, and Kit literally grew up with her horses.

Velvet Mascarade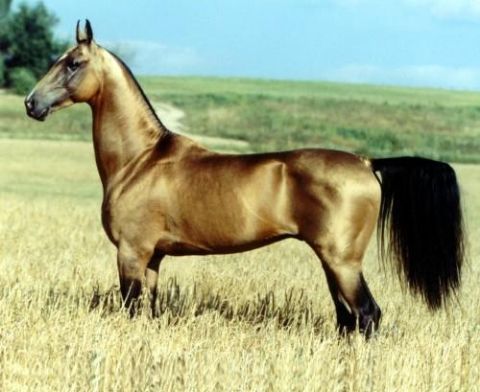 Velvet, Kit's first horse, is the closest to her heart, and her favorite of the four. He is kind and gentle with her, but has a wild, untamable side. He won't let anyone else but her ride him, and has the heart of a wild horse. He's run away from the barn many times, and the ranch workers have come to her many times with the idea of finding a new home for him, but she refuses. He's her wild beast, and she'll keep him where she wants. She finds him perfect in every way, and connects with him better than she's connected with any human. He is loyal to her, and loves her back just as much as she loves him. He's kind to her when she's hurt, and seems to understand when she's upset, always willing to comfort her. The only other person he actually likes is Niki. While he wont let her ride him, he does trust her, because he seems to be able to understand that Kit trusts her. A lot of people call Velvet a dumb horse, because that's how he acts sometimes, but she doesn't think he is. She thinks he's the smartest horse she's ever known.

Weeping Willow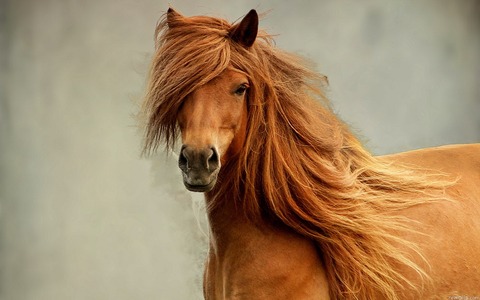 Willow is Kittrina's sweetheart. This mare is the kindest creature you will ever know. Kit calls her the Gentle Giant, because she has a big heart. She's very fond of the barn animals and other horses. There's not much to say about her, but that she's extremely sweet and trusts everyone. She was rescued from a terrible family who neglected and abused her, so she's also very shy and sensitive to loud noises and sudden movements, but one thing you can always be sure of, is that, if you're kind to her, she'll return the favor. Her favorite snack is sugar cubes, and Kitty often jokes that she is what she eats.

King Lionheart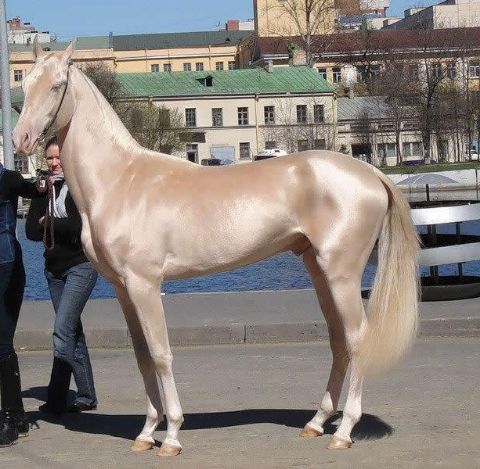 Lion is one of Kitty's favorite horses. He's strong, and capable, and very brave. He's much like Velvet, though a little wiser, and more tame. He's good with children and other animals, and will let others ride him, though he obviously still prefers Kitty over anyone else. He's the horse she picks when she just wants to ride and get lost because he's sturdy and brave beneath her, and when she's feeling lost and frightened, he's always reassuring to have around. She loves him dearly just as he loves her.

Salt and Pepper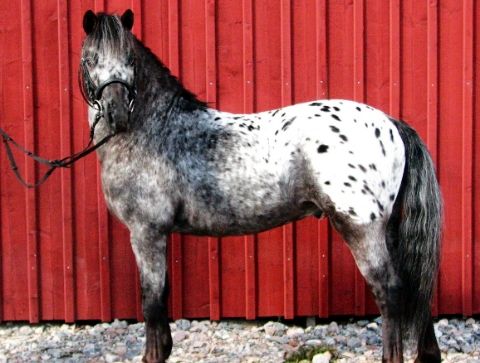 Pepper, Kitty's pony, is her baby. He's a troublemaker, and kind of dimwitted, but he can do no wrong in her eyes. He's always getting into the food and eating extra, and causing trouble with horses twice his size. He's kind of goofy, and wild, but he's sweet to people, and curious about everything, excited to explore the world. When he first arrived, he followed each horse around for a week, trying to figure them out. He's Kit's adorable ball of energy.
---
---
Brick by Boring Brick
By Paramore
She lives in a fairy tale
Somewhere too far for us to find
Forgotten the taste and smell
Of the world that she's left behind
It's all about the exposure the lens I told her
The angles were all wrong now
She's ripping wings off of butterflies

Keep your feet on the ground
When your head's in the clouds
Well go get your shovel
And we'll dig a deep hole
To bury the castle, bury the castle
Go get your shovel
And we'll dig a deep hole
To bury the castle, bury the castle
Ba da ba ba da ba ba ha

So one day he found her crying
Coiled up on the dirty ground
Her prince finally came to save her
And the rest you can figure out
But it was a trick
And the clock struck twelve
Well make sure to build your house brick by boring brick
Or the wolf's gonna blow it down

Keep your feet on the ground
When your head's in the clouds
Well go get your shovel
And we'll dig a deep hole
To bury the castle, bury the castle
Go get your shovel
And we'll dig a deep hole
We'll bury the castle, bury the castle

Well you built up a world of magic
Because your real life is tragic
Yeah you built up a world of magic
If it's not real
You can't hold it in your hand
You can't feel it with your heart
And I won't believe it
But if it's true
You can see it with your eyes
Oh, even in the dark
And that's where I want to be, yeah

Go get your shovel
And we'll dig a deep hole
To bury the castle, bury the castle
Go get your shovel
And we'll dig a deep hole
To bury the castle, bury the castle

[x2]
Ba da ba ba da ba ba da
Ba da ba ba ba da ba ba
Ba da ba ba da ba ba da
Ba da ba ba ba ba ba ba
____________________________________________
For Love:
____________________________________________
Save Yourself
By My Darkest Days
I'm the devil's son straight out of hell
And you're an angel with a haunted heart
If you're smart you'd run and protect yourself
From the demon living in the dark
There's nothing to be gained cause I can never change
And you can never understand my sickness
(I'll never understand my sickness)

Save yourself
From a life full of lies and a heart full of pain and sorrow
Save yourself
From the choices I make cause nothing but failure follows me
Save yourself

You're the perfect drug when it hurts like hell
I've never needed anyone so much
There's no-one else I love and I curse myself
Cause the right thing is to give you up

I'm overcome by shame cause I can never change
And you can never understand my sickness
(I'll never understand my sickness)

Save yourself
From a life full of lies and a heart full of pain and sorrow
Save yourself
From the choices I make cause nothing but failure follows me
Save yourself
From a life full of lies and a heart full of pain and sorrow
Save yourself
From the choices I make cause nothing but failure follows me
Save yourself

You'll never understand my sickness
(I'll never understand my sickness)
Cause i don't understand my sickness
(I'll never understand my sickness)

Save yourself
From a life full of lies and a heart full of pain and sorrow
Save yourself
From the choices I make cause nothing but failure follows me
Save yourself
From a life full of lies and a heart full of pain and sorrow
Save yourself
From the choices I make cause nothing but failure follows me

Save yourself
---
KITTY
Code: Select all

[hr][/hr][hr][/hr]
[center][img]http://i1180.photobucket.com/albums/x403/desire99600/temp3_zps3ec90e44.png[/img][/center]
[hr][/hr][hr][/hr]
[center][img]http://i1157.photobucket.com/albums/p599/Katie99600/Mobile%20Uploads/9D2B0790-81CF-4BFC-B09D-F08866A8FF3C_zpsj1lu8hck.gif[/img][/center]
[hr][/hr]

[font=times new roman]Post[/font]
DAMIEN
Code: Select all

[hr][/hr][hr][/hr]
[center][img]http://i1180.photobucket.com/albums/x403/desire99600/temp4_zpsd226a28e.png[/img][/center]
[hr][/hr][hr][/hr]
[center][img]http://i1157.photobucket.com/albums/p599/Katie99600/Mobile%20Uploads/1B6A417A-8A00-4C1F-A62A-0026582BFEBA_zpsuad6r90a.gif[/img][/center]
[hr][/hr]

[font=times new roman]Post[/font]
---