The Story:
On June 6th 2006, an average, unremarkable, run-of-the-mill couple was blessed with the gift of new life; which came in the form of quadruplets - two boys, two girls. Nobody ever expected them to be any different than your normal children, although they all were a little too quiet and tight-knit as siblings. But things started to change just after their sixth birthday. Their father died in what was described as a 'freak accident' at home and not long after, their mother - in a fragile state after the loss of her husband - attempted suicide.
That was when the children were then taken away from her 'for their own safety and wellbeing' and each adopted by different families. Despite all of these events, the children remained quiet: indifferent, even.
Tragedy followed them wherever they went: accidents, suicides, seemingly normal citizens losing their mind and taking the lives of others - all taking place in the new homes of each of these siblings. Investigations followed, but nobody could ever discover what was behind this chain of unfortunate events, and no one ever suspects the innocent little children - apart from one reporter who, after digging back into their family history, discovered that their relatives a couple of generations back in the 60s were avid public practisers of the occult. They were soon locked away in prisons and mental hospitals, but not before neighbours had claimed to witness them perform a ritual to 'invoke the devil', as they put it. This revelation never came to light, however, as this reporter mysteriously vanished after a visit to one of the children's adopted homes.
Now, years have passed and the children have grown into teenagers, and the accidents have stopped. Still, nobody is aware that these four siblings, separated into four different families, supposedly carry some form of the devil in them, thanks to their grandparents.
Will it stay that way, now it has just passed their sixteenth birthday and they begin their public academic life in a new highschool, reunited once again and surrounded by unsuspecting students? Will they recognise each other? Raise hell once more, figuratively and literally? Or will they carry on their lives as nothing more than regular people?
The Children:
Being the 'children of the Devil', these siblings have been gifted with abilities since they were six years old that every kind of delinquent hell-raiser would envy. These abilities include:
- Telekinesis: the ability to move an object with only their mind.
- Mind control: the ability to alter anyone's thoughts or actions, even erase memories, as long as their mind is a weakened or distressed state.
- Combustion: the ability to set fire to things with only a thought.
These abilities grow stronger with each death caused. The more souls Lucifer's children bring him, the more he rewards them with power.
The Characters:
*Please reserve at least two characters to start off with. They can be two male, two female, or one of each. If not enough people reserve, I will ask the people already involved to take on a third character. Alternatively, if all of the characters are taken up and people are still interested, I'd have no problem with creating more characters.*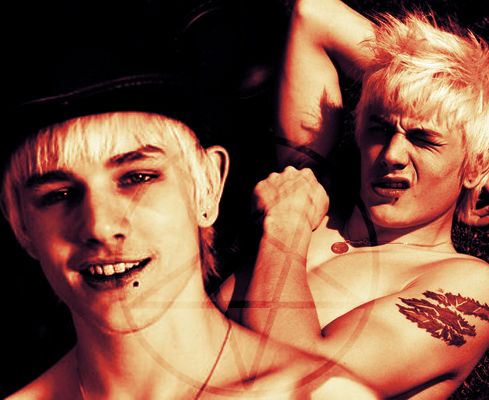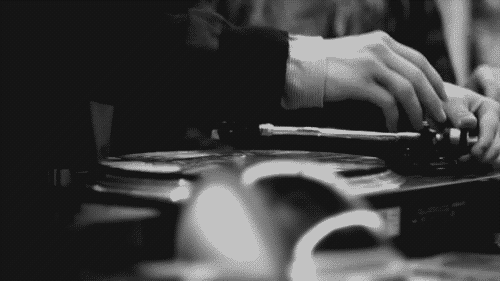 CHILD 1
NAME: ???
AGE: 16
FACE CLAIM: Luke Worrall
RESERVED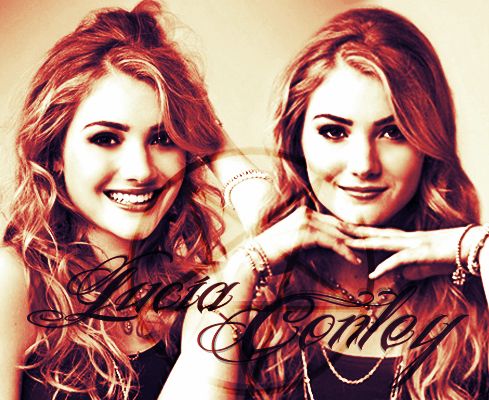 CHILD 2
NAME: Lucia Conley
AGE: 16
FACE CLAIM: Skyler Samuels
TAKEN



CHILD 3
NAME: ???
AGE: 16
FACE CLAIM: Toby Hemingway
OPEN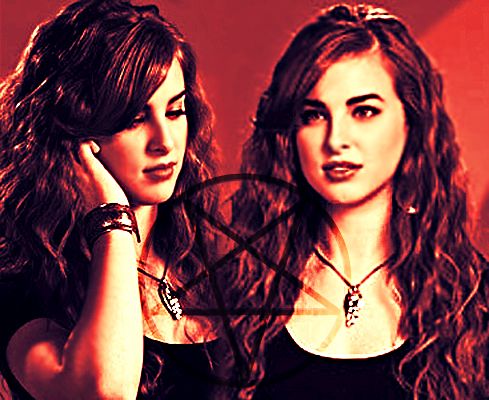 CHILD 4
NAME: Daímonas _________
AGE: 16
FACE CLAIM: Marissa Von Bleicken
TAKEN



STUDENT 1
NAME: Evangeline Rossum
AGE: 15
FACE CLAIM: Ginny Gardner
TAKEN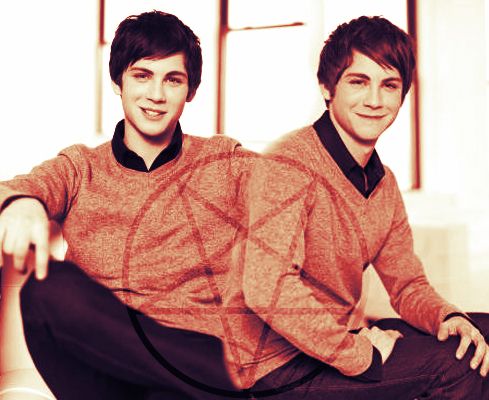 STUDENT 2
NAME: ???
AGE: 15/16
FACE CLAIM: Logan Lerman
OPEN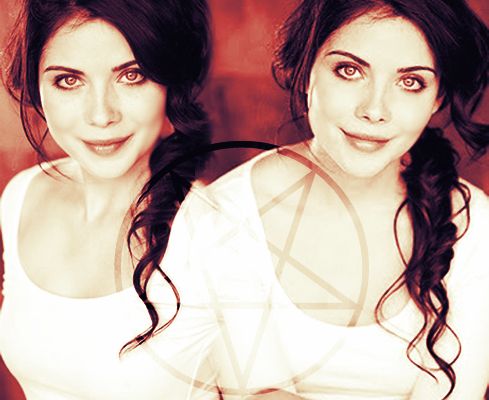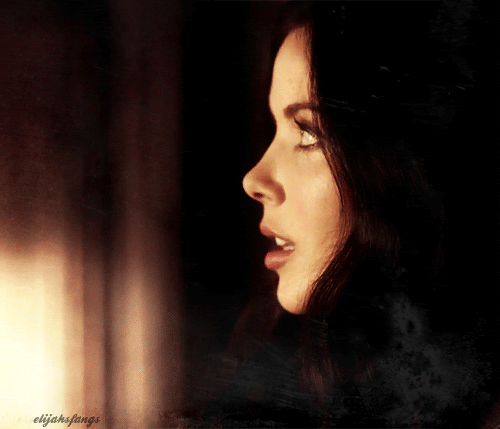 STUDENT 3
NAME: ???
AGE: 15/16
FACE CLAIM: Grace Phipps
RESERVED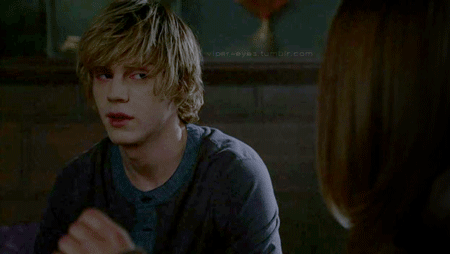 STUDENT 4
NAME: ???
AGE: 15/16
FACE CLAIM: Evan Peters
OPEN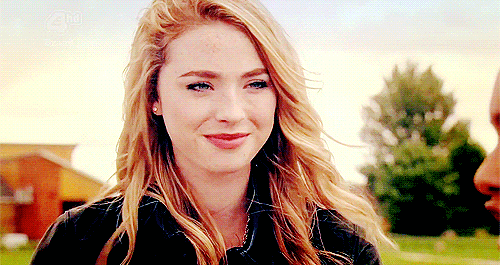 STUDENT 5
NAME: Níkaias Korítsi
AGE: 16
FACE CLAIM: Freya Mavor
TAKEN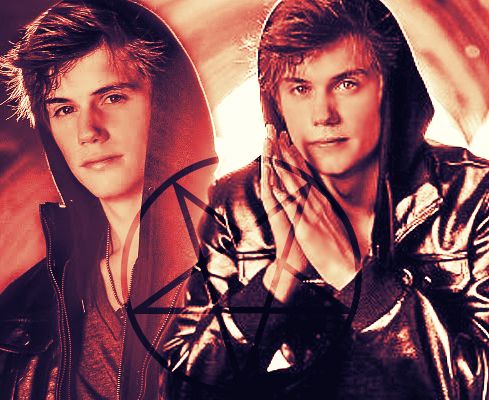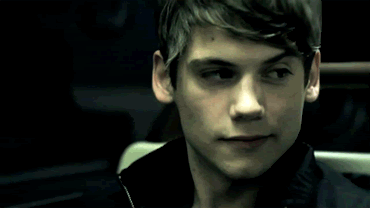 STUDENT 6
NAME: ???
AGE: 15/16
FACE CLAIM: Tony Oller
RESERVED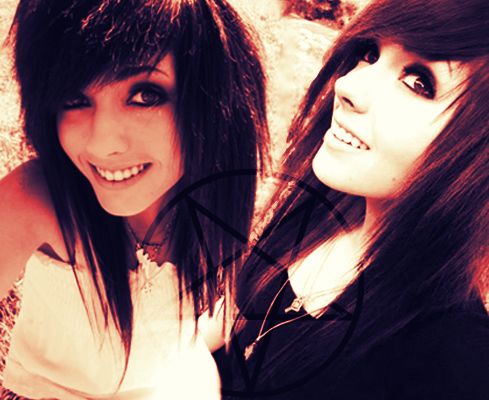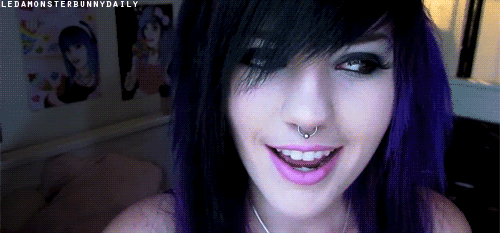 STUDENT 7
NAME: ???
AGE: 15/16
FACE CLAIM: Leda Muir
RESERVED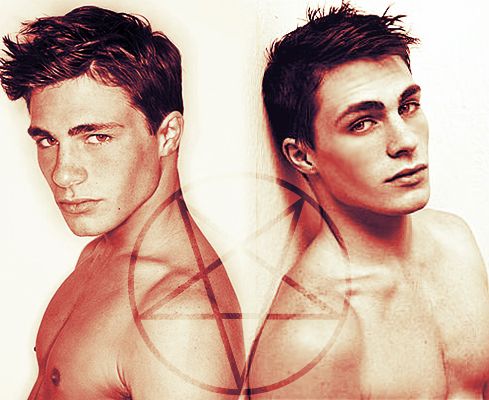 STUDENT 8
NAME: ???
AGE: 15/16
FACE CLAIM: Colton Haynes
OPEN

Character Sheet -
Name:
Age:
Face Claim:
Appearance: (Words are better than pictures, but pictures are nice as a little extra)
Personality:
Fears:
History:
The Rules:
- Make things interesting. Be creative. Add drama, romance, action…Whatever you can think of to stop this RP failing.
- If you would like to reserve a character, send me a PM with an example of your roleplaying. I will ignore anyone attempting to reserve a character in the OOC.
- We will start this roleplay on the first day the children start at the highschool.
- I'm not too bothered by the length of posts, but please write more than one-liners.
- Use proper grammar. At all times.
- No Godmodding.
- Please be active. A post every couple of days would be enough, but with that being said, if you're able to post more than that, it would make me a very happy bunny.
If you're not going to be able to post for a while, please notify everyone in the OOC, or send me a PM.
- Please be committed. Don't reserve a character and do nothing about it, and don't join and decide you're going to abandon it part way through.
- This roleplay will contain some mature subject matter, so if you don't feel like you can handle that, this roleplay isn't for you.
The subject matter may be (but is not restricted to):
~ Themes of a sexual nature
~ Strong language
~ Themes of drugs
~ Themes of violence
~ Disturbing themes.
IN REGARDS TO THE SEXUAL AND DISTURBING THEMES, DO NOT POST ANYTHING GRAPHIC OR VULGAR. THIS IS NOT A SMUT ROLEPLAY. PLEASE JUST MAKE CLEAR HINTS AND SKIP TIME AHEAD, OR TAKE IT INTO PRIVATE MESSAGES IF YOU REALLY WISH. THANK YOU.
Taking place in...
There are no characters in this universe yet!
0 posts here • Page 1 of 1
0 posts here • Page 1 of 1
Arcs are bundles of posts that you can organize on your own. They're useful for telling a story that might span long periods of time or space.
There are no arcs in this roleplay.
There are no quests in this roleplay.
Here's the current leaderboard.
There are no groups in this roleplay!
Welcome home, Promethean. Here, you can manage your universe.
Arcs are bundles of posts from any location, allowing you to easily capture sub-plots which might be spread out across multiple locations.
You can create Quests with various rewards, encouraging your players to engage with specific plot lines.
Settings are the backdrop for the characters in your universe, giving meaning and context to their existence. By creating a number of well-written locations, you can organize your universe into areas and regions.
Navigation
While not required, locations can be organized onto a map. More information soon!
There are no groups in this roleplay!
There are no characters in this universe yet!
By creating Collectibles, you can reward your players with unique items that accentuate their character sheets.
Once an Item has been created, it can be spawned in the IC using /spawn Item Name (case-sensitive, as usual) — this can be followed with /take Item Name to retrieve the item into the current character's inventory.
Give your Universe life by adding a Mob, which are auto-replenishing NPCs your players can interact with. Useful for some quick hack-and-slash fun!
Mobs can be automated spawns, like rats and bats, or full-on NPCs complete with conversation menus. Use them to enhance your player experience!
Current Mobs
No mobs have been created yet.
Locations where Mobs and Items might appear.
You can schedule events for your players to create notifications and schedule times for everyone to plan around.
Add and remove other people from your Universe.
Orphanage
By marking a character as abandoned, you can offer them to your players as pre-made character sheets.
0 sightings
Daímonas
played by angel51897
"Umm, okay..?"
"I think... You know what, I forgot."
The Forge
Use your INK to craft new artifacts in All The Devil's Children. Once created, Items cannot be changed, but they can be bought and sold in the marketplace.
Notable Items
No items have been created yet!
The Market
Buy, sell, and even craft your own items in this universe.
Market Data

Market conditions are unknown. Use caution when trading.

Quick Buy (Items Most Recently Listed for Sale)
There are no characters in this universe yet!
None
Discussions
Topics

Replies
Views

Last post
Most recent OOC posts in All The Devil's Children
Please do not try to reserve characters here.
Use this OOC for planning instead.
Thank you. :)