Lucia Dowding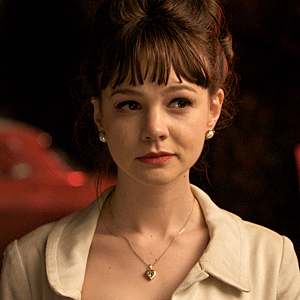 ---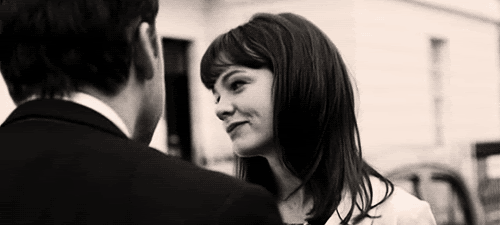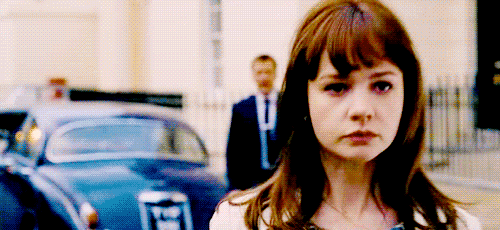 Full Name
Lucia Ann Dowding
Nicknames
No Nicknames, though those who are close to her may think of different variations just to annoy her.
Age
Twenty Five
Role
Girl E
Likes
- Spicy things, she likes she test herself sometimes to see how much she can handle, even though she sometimes overestimates herself. Lucia finds the different spices interesting and how they are all different yet belong in the same category.
- Books, novels in specific, her favourites are probably more classics, which are set in the past or based on true stories. She likes reading about events that have happened and her secret favourite are fairytales.
- Animals, in general small animals that she can easily play with. Even though it's quite silly, she likes to wish she can surround herself with animals when she's more stable and somewhere around the future.
- Winter, though that's a bit of a broad like, she actually likes the cold, the rain and anything that others usually hate. She finds it's calming and soothing, also the fact that in the cold, she can warm up quickly with some hot chocolate and surround herself with the people she loves. Though when it's raining, she had the tendency to sometimes catch a cold because she stays out for too long.
- Vintage, Antique items.
-Being awake at night.
- Decorating her room in fairy lights.
Dislikes
- Awkward situations/conversation.
- The dark, or to be more specific, being alone in the dark.
- Needles, anything that is too sharp.
- Alcohol, the stench can cause her too feel faint, she can't handle being around it too much but is good at pretending to be fine with it.
- Ignorance.
-Smoking
-Hot weather
Personality
Quiet
: Because of her lack of social communication she has become more isolated and distant from people around her and is shy and quiet when first introduced. During this time, she may show little interest in getting to know other people, but only due to the fact that she feel as if people won't like her.
Dependent
: Even though she may seem difficult at first to get along, once she has made a friend, a close friend in specific, she is always very reliable and dependent. She is the type of person who'll drop her plans just to comfort or help a friend, give relationship advice even though she isn't much of a guru in love and just be there for those who need her.
Gentle
: As a someone who is very much used to caring and looking after those around her, she is very gentle and patient. She may sometimes be mistaken as naïve or too kind, but she never does have anything bad to say, nor has negativity that she believes can 'ruin people.'
---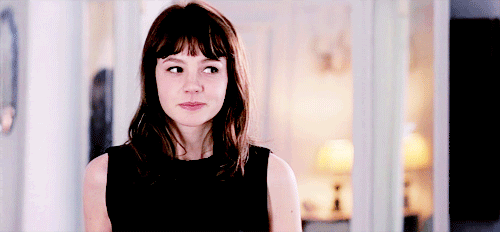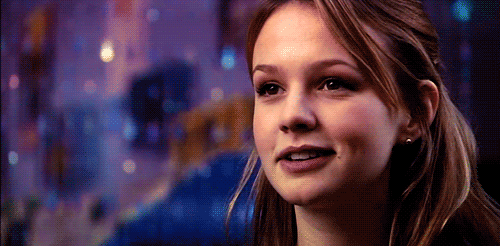 Appearance
Height: 169 cm
Weight: 116 ibs
Hair Colour: Natural hair colour is blonde, but recently dyed it a chocolate shade of brown with some of her dirty blonde natural hair as highlights.
Eye Colour: Dark hazel-nut brown eyes with specks of a lighter shade of brown and some yellow/grey from up close.
Skin tone: A natural summers tan
Scars or Tattoos?: She surprisingly has a tiny tattoo on the side of her hand, a small musical note because of her name and her love of music.
BIO
Lucia has grown up in a single parent family and was born in a rainy day in England on the 29th March, her mother being both her parents. She has no real knowledge about her father, nothing to actually prove that he even existed, just a vague description of someone with brown hair and brown eyes, a description that fits majority of the people around her. But she never really questioned her mother about him, because from a very early age, she knows that that topic is a no go area and once her mother was ready to tell her everything, she will.
But that day never came.
But they were stable together, just the two of them. Financially her mother did well, being a crazy art teacher who dyed her hair every other week and tried out weird recipes from hippy books. Even though Lucia grew to resent her mother a little, just because she wasn't like the average parent who was 'normal' she never stopped loving her.
As she grew up, she became personality wise nothing like her mother. Probably because she wanted to be nothing like her, though her mother had amazing traits as she cheered up everyone around her, made silly jokes that were actually funny and put a big fat smile on her face when she was down.
That doesn't mean she didn't lock every negative emotion she had inside. Not wanting to pester her mother, the only person there for her at the time, and also not wanting to stop the happiness, she pretended to be fine and became more independent and less attached to anyone.
Except by locking up these feelings, she's also locked up her issues and problems. Due to this, she almost became the mother and her mother the daughter, she knew secretly that she had to support them both emotionally and so became a gentle person with a caring nature to help others besides herself.
In high school she realized that she wasn't going to show anything negative and so carried on, after all, she never really cared for those who were negative and continued to be her shy and caring self.. There Lucia met (Girl C), (Boy F), and (Boy D) who surpisingly became her closest friends, though she still to this day always wonders how they put up with her. Even after graduation, with doubts that they would soon break contact and through college they were still close and proved her doubtful thinking wrong and so she cares for them so much more than they truly believe.