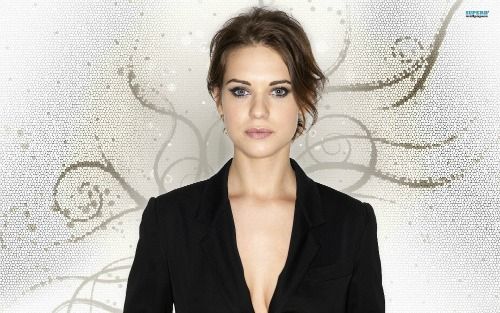 Name:
Lawrence Rivers.
Age:
Twenty-nine.
Sex:
Female.
Race:
Human.
Occupation:
Assassin.
Past:
Lawrence grew up in a small village that lied on the border of the kingdom. It was a dull and very ordinary place to live, excitement and adventure only existing in the stories they would tell over their fires. Lawrence was a good kid, she helped her young parents however she could and was always offering her services to those in need. She was outgoing and talkative and a friend to all. Fate has a funny way of changing us, though. When she was barely thirteen, Lawrence witnessed her parent's murder during a raid on the village; she stood by as their chests were impaled with swords. And in that defining moment, she changed. She was no longer the sweet girl, but a broken young woman determined on revenge. From that moment on, all she ever did was train - all day, every day. Hand to hand combat, swordplay, archery, knife throwing, firearms...she learned it all until she was a fearsome fighter. Once her skills were surpassed by few, she began taking jobs...jobs that entailed killing. Lawrence became an assassin.
Present:
Lawrence spent a decade developing her reputation, and now she is known (in the right circles, of course) the world over as River, the best assassin money can buy. Those who hire her don't know her real name or anything, for that matter, simply that she's the best. However, she wasn't a cold blooded killer that would take anyone's life for the right price. Lawrence may have lost many of her former values but she still clung to a certain degree of honor. She only killed those who she felt deserved it, evil rulers, corrupted officials; people who had made the choice to be evil. And that choice cost them their life.
- Appearance:
Lawrence stands at five feet, ten inches and weighs in at about one hundred, thirty pounds and sports toned muscle and tanned skin. Her hair falls in light brown waves to a few inches past her shoulders when it's down, but she often has it tied in a knot. Obsessed with cleanliness, Lawrence is always scrubbed clean and smelling faintly like a flower, successfully hiding the fact that the night before she'd had another man's blood on her hands. With long legs, amazing posture and a mysterious air, it's hard to miss her. And that's not to mention her eyes; they're a strange blue that can't really be put into words. Maybe the night sky that's still tinged with blue from the sun, or perhaps the depth of the sea. They're penetrating and haunting, revealing the fact that she has seen many things in her life time and that she holds dark secrets.
- Personality:
Confident and commanding, Lawrence is perfectly aware of her abilities and because of them she fears nothing and no one. However, she keeps mostly to herself - she hasn't been close to anyone in years and has lost the ability to interact and socialize. She only speaks when it's necessary, otherwise, her mouth stays closed. Mysterious and enthralling, it's difficult to not get caught up in her; she's a puzzle no one's been able to solve, and wouldn't you like to be the one who does. Lawrence has no tolerance for idiots or people who hurt innocent people for their own gain.
Future:
Lawrence hopes to get out of the business one day; after years of killing, she wants to do something good again. She wants to meet good people, and have relationships with others. But after training for and being a killer for so long, she doesn't know how to do anything else or how to reintegrate herself into society.
SKILLS:Strengths:
Attack, defense and perception.
Weakness:
Charisma, will power and intelligence.
Equipment:
As Lawrence, she keeps a firearm on her belt and several daggers hidden throughout her person. As River she keeps two firearms, a long sword, several small daggers (dipped in poison, I might add), a knife and sometimes a bow and arrow.
What other characters won't know:
No one will recognize her as River or know her past.