Saorsa 'Onchi~ Oracle
Name Meaning: Freedom
-------------------------
Name:
Saorsa 'Onchi
(Sah-ooh-r-sah)
Age:
Only a few centuries. A baby by
n'fallich uine
standards.
Sex:
Female
Race:
:
N'fallich uine
(Nuh fah-ul-e-kch oou-in-euh)
The
n'fallich uine
are people of the wilderness, their names traditionally being that linked to freedom, nature or animals. They originate from a lone island, left alone by wary settlers. The clan have been cast in myth and folklore since stories began. Stories of child oracles with fox tails and eagle wings, all the while being protected by huge bloodthirsty animals. Thus, to avoid backlash, the naturally reclusive race hid themselves away further until they became stuff of legends.
In actual fact, the
n'fallich uine
are quiet, peaceful creatures which specialise in Plumbum caith to peek into the future occasionally. The name
n'fallich uine
roughly translates into "the hidden time", referring to their reclusive nature and their caith abilities respectively. This ability is very limited although their ability to manipulate so that people
think
they can see the future is a trait they all have in spades. Lying is as natural to these creatures as breathing. This uncanny "knowledge" of the future has led to the public opinion of these creatures being oracles, seers. Most resent this label and feel offended when referred to as such. However, to many, this assumption has allowed for them to take advantage of the humans inland. Although, when visiting the mainland, all
n'fallich uine
must hide their extra appendages to avoid the entire race being found. Elders of the small clan believe that they will be exploited if found for their abilities. The elders also believe that other races will come to their island and overrun the land and nature they hold dear.
The
n'fallich uine
age very slowly as they mature to childhood very quickly but stay there for the majority of their exceptionally long lives. Although in the form of children, the creatures are usually rather mature beings however they all have a childish, fun-loving streak in them. This aging process has led to the belief that the
n'fallich uine
never grow old when in fact, the Elders do age although their appearance never goes beyond adulthood. As the race are in the form of small children most of their lives, they require a protector of sorts. This is where another race named the
fiathaich
(fi-uh-e-ich) come in. Taking the form of massive animals, they bond with the
n'fallich uine
and protect them from harm. The
fiathaich
are incredibly strong beings and will risk life and limb for their charges. Usually, the
n'fallich uine
's extra appendages match the form of their protector. For example, a
n'fallich uine
with a fox's tail will most likely have a fox formed
fiathaich
. But most of the information about these races is either false or regarded as folklore. No one is really sure what they are like or even if they truly exist...
------------------------------
Occupation:
Elixer/ "oracle"
Past:
Saorsa was born and raised upon the island inhabited by the
n'fallich uine
until she decided to leave with her
fiathaich[i], Dileas. Not very much happened before she left the island: she learned from the Elders, was taught about the power her race held and how nature is one of the most important things in her world. When she was younger, she found she could manipulate Plumbum and was taught how to see the future. Despite her rigorous training, Saorsa is still training to be able to see more than a snatch of the future. At times, she can see more but other times, she will see nothing at all.

Present: Saorsa is typically childish for a young [i]n'fallich uine
, showing very little maturity unless it is about her visions. Even then, the small child doesn't often take anything seriously. She usually leaves the serious bit to Dileas. Because he can speak the language much better than she can anyway so he might as well translate for her.
Future:
Saorsa doesn't really have any hopes for the future except to have some
fun
for once. She hopes to explore something new and show those boring old elders back home that the mainland isn't that bad! That and she wants a new dress because if she's going to look like this forever (basically), she wants to look pretty.
---------------
Skills:Strengths:
Saorsa may be able to use Plumbum but her prefered method of manipulation is using her cutesy looks and silver tongue. Her intelligence is not much of a weapon but it does get her what she wants. A lot. Because who could resist that face?
Weaknesses:
Saorsa is as weak as a kitten at the best of times. A bow is way beyond her capabilities and forget swords. She relies on her wit to get her out of ugly situations. Well, her wit and her huge wolf guardian. He helps occasionally.
Equipment:
Saorsa typically carries nothing but a satchel for objects she "finds" and her orb. She claims this is a crystal ball which helps her tell the future when in fact it is a puzzle with tiny caith crystals inside. When she runs her hands over the orb to "foresee the unforeseeable", she is actually unlocking the puzzle so that it drops a small crystal in her palm, unseen by the victim of her charade.
What other characters would know:
~Although Saorsa can speak fluent English after being taught by the elders, she speaks in very broken grammar. She gets the words correct but the order of the sentence is often mixed. You can however get the jist of what she is saying. If you still don't know what she means, you could ask Dileas who speaks the "Alltongue" and is often all to happy to help Saorsa out.
~Saorsa's diet consists of sweets. Only sweets. If you go anywhere near her with anything savory, don't expect to see the little creature for a while as she will be sulking and avoiding you. Even worse, if she eats something not sweet, god help you as you will have a very enraged, shouting in a foreign language, little
n'fallich uine
on your hands.
What other characters won't know:
~Saorsa has a distinct fear of being separated from Dileas and whenever they are apart, she will become very antsy and snappy before starting to cry uncontrollably. She will only stop when Dileas returns to her side.
--------------------
Dileas~ Protector
Name Meaning: Loyal
--------------------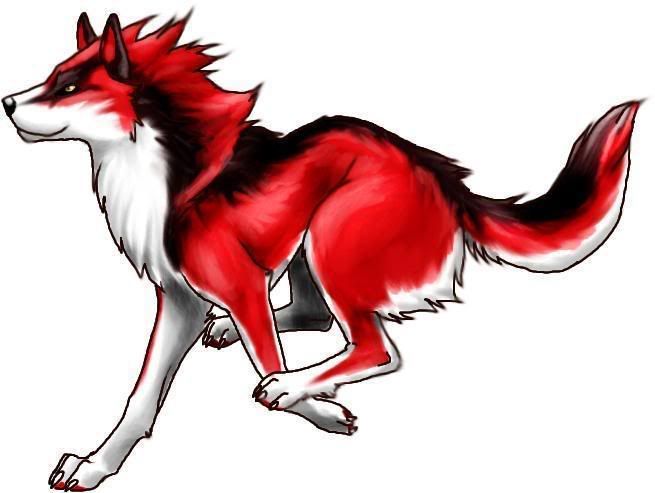 Name:
Dileas (Gee-li-as)
Age:
Unknown
Sex:
Male
Race:
Fiathaich
-------------------------------
Occupation:
Protector
Past:
Dileas' past is very fuzzy until he met and bonded with Saorsa. After that day, he spent almost every living moment with her. A bonded pair are always very tightly knit and these too are no exception. Dileas did not want to leave the island when Saorsa got it into her head to leave but when she threatened to go by herself, he knew he couldn't allow for that to happen. Thus, he left with her, vowing to himself to get her back to safety somehow.
Present:
Dileas is currently trying to persuade his small charge to go back home, where she'll be safe. As said small charge is being very stubborn, Dileas is trying to help her in her "quest" by being a translator and mode of transport. The quicker she finishes this insane journey of hers, the faster he can get her home. Therefore, it is only logical that he help her in any way he can.
It is nothing to do with her guilt tripping him.
Nothing at all.
Future:
Dileas hopes to return to his home island as quickly as possible however he also wishes for Saorsa to be happy and it is painfully obvious she isn't happy when on the island. Thus, he hopes that this adventure will make her happy and that she will stay safe. He also hopes that she
stops yanking his fur all the time as it is very painful
.
-------------------------
Skills:Strengths:
Dileas' main strength is his incredible strength and endurance, both common traits of his race. He also has keen eyesight and a soothing charismatic way about him for such a brutal creature.
Weaknesses:
Dileas, in Saorsa's own words, "isn't the tool the sharpest in the box" and will often let his brawn to the thinking. Also, despite his charismatic ways when need be, Dileas lacks the very basic social skills and prefers to be Saorsa's mouthpiece than anything else in public. Dileas is also very susceptible to the attacks of elixers.
Equipment:
The only equipment Dileas carries is a tiny
n'fallich uine
on his back. He has no need for weapons, that is what his teeth and claws are for.
What other characters would know:
~Dileas is Saorsa's protector and he would rather die than let anything harm her. If you hurt her in any way, be it emotionally or physically, expect a gapping hole in your chest in the near future.
~Dileas will eat anything. Anything. Really.
~Although he will let Saorsa ride on his back, Dileas is reluctant to let anyone else ride. He claims it feels "wrong".
What other characters won't know:
~Dileas is very homesick for his island and as well as wanting Saorsa to be safe, he longs for the land he calls home a great deal.
~Dileas never sleeps. Fiathaich don't require sleep and when he appears to be asleep, he is faking and is probably watching your every move.
~Dileas had a mate long ago whom he lost through a tragic accident concerning the mainland, contributing greatly to his wariness.