---

---
"She hit them with her ten-cent pistol, because they ruined her name."
---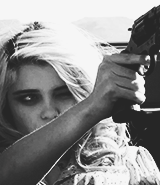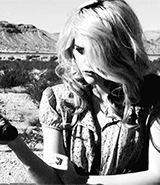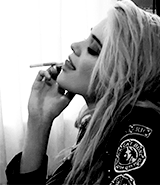 ---
---
| Full Name |
"It's some flower I think." Dahlia Alana Carmichael [ Dah-lee-yuh ]

| Nickname |
"I don't really care." Dahlia doesn't really care what you call her as long as it's not offensive. On occasion, she'll like a nickname, but most of the time, she's indifferent to them. A lot of people just call her by her name, Dahlia, which she hates, seeing as it's too girly, but there's nothing she can really do about it, and her middle name is too girly too, so she's stuck with it. People who know her, know she hates her name, so they'll call her Carmichael sometimes because getting on her good side is always a good idea. People also call her Dahl [ Doll ], Lee, D, or Lea [ lee-yuh ]. A nickname she's particularly fond of is Dahli [ Dolly ] but only a select few may call her this, and, even though he's not, her brother seems to think this includes him. As for pet names like baby or babe, she doesn't like them, but uses them often for others.

| Age |
"I can take care of myself." Seventeen years-old

| Role |
"Just trying to get away from my past, but somehow it follows me around." Girl one
---
---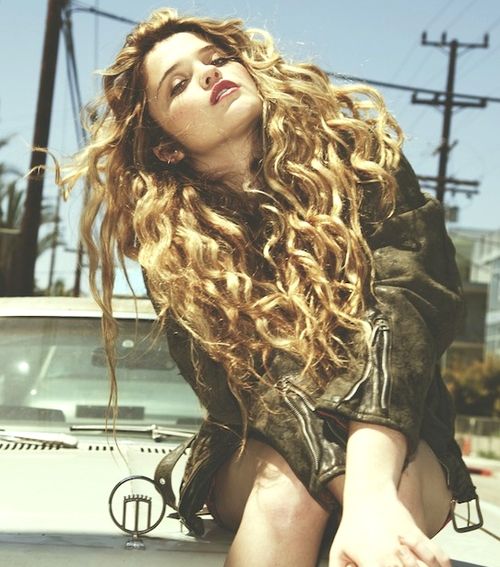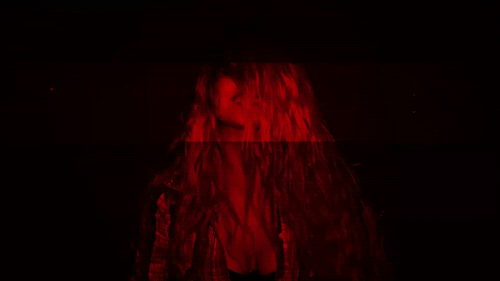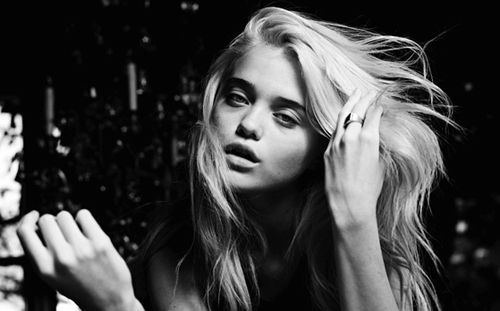 | Eye color |
"Not sure. Gold?" Dahl has strange colored eyes. Typically a person has brown, blue, hazel, or green eyes with maybe a rare grey or lavender mixed in. While most would probably say Dahlia's eyes are a really light brown, this doesn't seem like quite the right way to describe them. They're a light, honey color. The color of melted gold. They shine brightly in the sun, and even seem to have little metallic flecks in them, making them look even more like gold. Her eyes may not be a bright, vibrant aqua or a unique and interesting violet, but they tend to catch people's attention a lot. A long the outsides of her iris's, is a ring of dark brown. Her eyes are a little large, and her gaze is dangerous for she's capable of capturing you with a simple bat of her eyelashes.

| Hair Color |
"How many times do I have to tell you fuckers it's not white?" Dahlia's hair is extremely light, bleach blond, and a lot of people think she bleaches her hair to get it this color, but she doesn't. It's completely natural, and almost white, for there is very little color to it at all. However, if you look, you'll see that, mixed with the bright white stands are darker, golden strands that make it blond. Often, when Dahlia is bored, she braids random strands of her hair, meaning that she's always got a few random braids mixed somewhere in her thick blond hair. Dahl's hair grows extremely fast, and as such, it's usually really long. Occasionally though, to keep it from getting too long, she'll cut it herself. The result is choppy, and is no longer than her breasts, but she doesn't really care, and it actually works on her, giving her a rough appearance. However, this doesn't last very long for, almost as soon as she'd cut it, her hair grows out long and thick again, making her look younger. Currently, her hair is pretty long, and since she doesn't cut it until it gets outrageous, it's still growing.

| Skin Tone |
"I was born in New York, not Florida." D's skin isn't super tan like a lot of the beach bums in Hawaii, but she doesn't really mind because if she wants to get tan, she can. Naturally, she's pretty pale, and this, with her weird eye-color and blond hair sometimes makes her look a little washed out or albino, but Dahl spends a lot of time in the sun. She's outside from sunrise to sunset almost every single day, meaning that her skin is resistant to burning, but she tans incredibly easily so, unless she's forced to stay inside for a while, no one would ever even know she's naturally pale as a ghost for she's almost as dark as the natives.

| Height & Weight |
"Look, just because I'm small doesn't mean I can't kick your ass." Dahlia is extremely small for her age. She's very thin and has a childlike face, meaning that people often mistake her for younger than she really is, and it irritates her because people tend to treat her like she's fragile, but she's really not. She's got a slim, slender build and is toned and tight like an athlete, however she's short and doesn't exactly have the biggest chest, so this can often make her appear petite. She stands at a height of 5'4 in and weighs a total of 105 lbs.

| Distinct Markings |
"What can I say? Once you get one, you just can't stop." When it comes to markings, Dahl has quite a few. She's a fighter, so she's got more than a few scars to prove this, and she's absolutely in love with tattoos and used to screw around with a tattoo artist, so she's always getting new ones.
Piercings
When it comes to piercings, Dahl has her nose pierced and keeps a small silver ring in it. Typically, she's good at hiding her feelings, but if she's extremely agitated, Dahli will often mess with it as a nervous tick. She also has her left ear pierced all the way up, from the lobe to the helix. In her right ear she had three lobe piercings, but that's all. She also has her naval pierced as well as her tongue.
Scars
As a fighter, Dahlia has many scars. Ever since she was little, she was picked at and looked down on, so she's had to show that she was tougher than they thought by fighting them off. Dahl's most noticeable scar sits right on her face. She has a spliced eyebrow, meaning that, right where her left eyebrow arches, a scar runs through it, cutting it off. The scar goes down to the crease in her eyelid and stops. It's not extremely ugly, but most girls would be ashamed and try to cover it up with their hair or something, however, D likes it. It gives her personality, as well as helps take away a bit of her childish look, letting people know to fear her. She also has two identical scars that run along her palms, from grabbing a knife by the blade. She has a bullet scar on the back of her left shoulder, and another on her upper right arm. Finally, she has a scar on her collarbone, and various needle markings on her wrists from drugs.
Tattoos
When it comes to tattoos, Dahl has a whopping total of eight. Her biggest tattoo is on the back of her right shoulder, and is of a bird flying from it's cage. She got this just after her emancipation. Her second largest tattoo is on her left ribs, and is a picture of two wolves. Her third largest tattoo sits at the small of her back, and is of an intricate tiger. Her fourth tattoo is on her right wrist, and is a tribal design of an elephant, symbolizing good luck, sinc elephants are supposed to be lucky. Her fifth tattoo is on the other wrist in a line and are symbols for the planets that go almost up to her elbow, though not quite because her sixth tattoo sits just above them in the crease of her elbow, and is the words "miles to go" in simple font. Her seventh tattoo is actually two tattoos. It's of two foxes, each on the outer edge of one of her hands. Finally, her eighth and smallest tattoo is a small sun and moon on the side of her middle finger.
---
---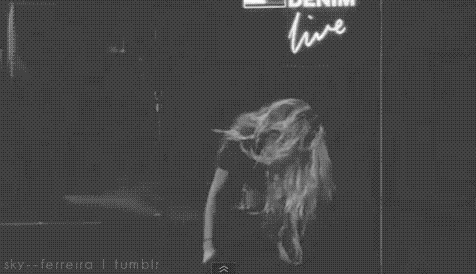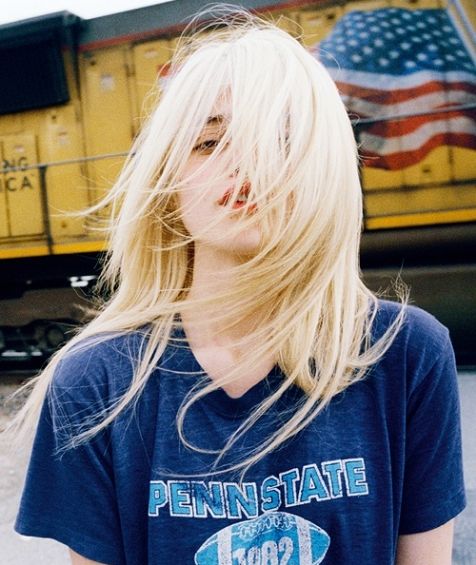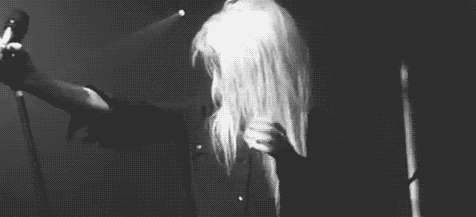 | Likes |
"There's nothing sexier than a man who knows what he's doing."
♥ Teasing
♥ Flirting
♥ Drugs
♥ Drinking
♥ Her music/guitar
♥ Surfing
♥ Kennedy
♥ Rough sex
♥ Sex, in general
♥ Fast cars
♥ Bad boys
♥ Motorcycles
♥ The Beach
♥ Smoking/cigarettes
♥ Parties
♥ Being rebellious
♥ Braking rules
♥ Dogs, she keeps begging Kennedy to get one

| Dislikes |
"Let me give you some advice. Fuck off."
✘ Being told what to do
✘ Being pushed around
✘ Weak people
✘ Clingy people
✘ Her brother
✘ Cats
✘ Losing
✘ Being looked down on
✘ Sitting around inside
✘ Good people
✘ Her mother
✘ Her past
✘ Being played with
✘ Wasting time
✘ Sensitive people
✘ The idea of marriage
✘ Kids

| Fears |
"The word 'fear' isn't even in my vocabulary."
☠ Her brother → Though Dahlia would never admit it in a million years, her brother frightens the Hell out of her. He's unpredictable, and treats her like shit, and ever since she was younger, he's been terrorizing her. He's the only person that really scares her, and he's the reason she keeps a gun under her pillow and a knife in her boot.
☠ Love/commitment → Dahlia doesn't do love or commitment. She's afraid to get close to someone because she's afraid to feel something for someone, and have them let her down. She keeps people at arms length, making sure they can never hurt her.
☠ Her Past → She's afraid her past will catch up to her and ruin her present.
☠ Losing Kennedy → What she feels for Kennedy is the closest thing she's ever felt to loving someone. She's the only person Dahlia is attached to, and would probably die if something happened to Kennedy.
---
---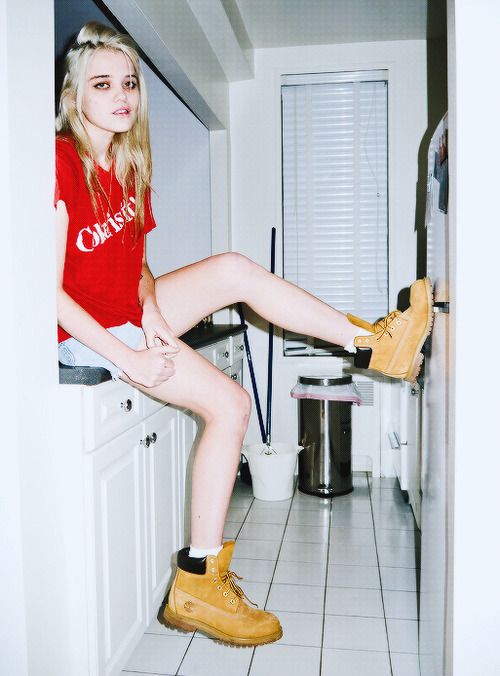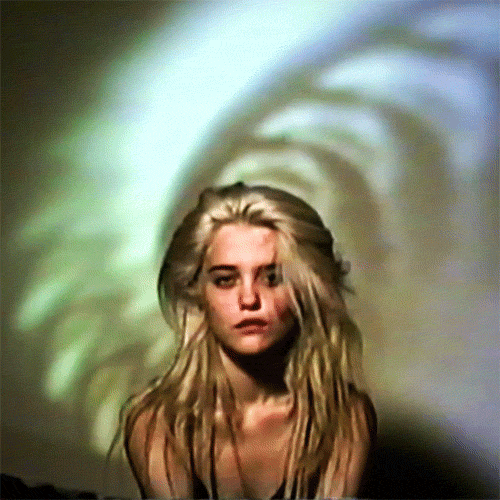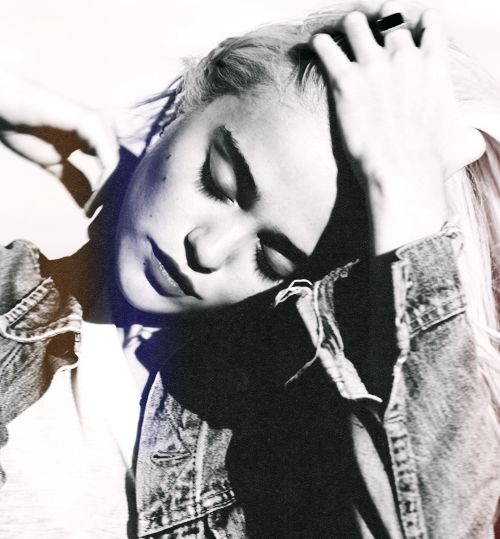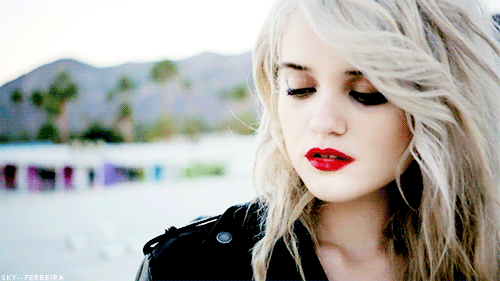 | Personality |
Tenacious
[kuhn - ing]
Adjective
1. Holding fast; characterized by keeping a firm hold
2. Pertinacious, persistent, stubborn, or obstinate.
3. Holding together; cohesive; not easily pulled asunder; tough.
4. Highly retentive

Dahlia has had an extremely rough life and it's hardened her unbelievably. She is probably the toughest girl you will ever meet in your life. Nothing fazes her. Nothing scares her. She keeps it together even when the world gets turned upside down.

Some call her crazy, some call her bitchy, and others say she's seeking attention, but it's not true. Sure, there's parts of her that are a little crazy, and she can be a bitch at times, but the last thing she's doing is looking for attention. She doesn't need anyone's approval, and their opinions go right over her head, making it remarkably hard to hurt her. She's spent years building a hard shell around herself, she's not about to let one idiot, or even a thousand idiots, knock it down with harsh words.

D is extremely hard. She's unafraid of anything, least of all people. She doesn't let them push her around and, if they try, they'll soon realize it was a mistake, for she had no trouble beating the shit out of you. She's a fighter, but that's an understatement. She's more than just a fighter. She lives to fight people, whether it be physically or verbally, Dahl doesn't matter as long as she gets to put someone in their place.

When people first see her, they don't know what to think, and they tend to underestimate her, for she's a small girl, with an almost childlike face, and yet she's got tattoos and scars all over her body. She's a walking oxymoron, and that makes people unsure how to judge her, so they tend to lean towards the childish side, and treat her like she's weak or delicate. Anyone who knows her knows this is wrong, but people who don't know her are surprised to find that she's actually tough-as-nails.

Dahlia likes to hide her emotions from people, allowing them to see only what she wants them to see. She's good at pretending, and nearly no one can read her. She's got the poker face of a rock. She could be ready to shoot herself and you'd never know. She's good at manipulating her emotions, just as she's good at manipulating people.

When it comes to people, the phrase "does not play well with others" is an understatement. She's abrasive, and this comes off as rude, and she's curious, so her questions come off as too personal. She has absolutely no filter, and her cursing would put a whole sea of sailors to shame. Her lack of a filter leads people to think that she doesn't think before she speaks. There's a difference though, between being bold, and stupidly throwing your words around. Dahl thinks before she talks, she just doesn't care what your opinion is. If you think her question is too personal or her comment was rude, that's your problem, not hers.

Another thing about Dahlia is that generally, she likes to be alone. She may be confident, and unafraid, but she likes to keep herself and her emotions safe, so, in order to do that, she very rarely let's people close to her. She keeps everyone at arms length, and, at times, can even find herself doing it to Kennedy. Not because she doesn't care about the person, but because she does. The instant she finds herself growing attached to someone, she freaks out and ruins the relationship. Caring about people is too risky. She could hurt them by dragging them down into her train-wreck of a life, or they could hurt her by disappointing her, so, in the end, she finds it safer to push people away.

She finds people disposable. Once you use them, you throw them away. She very rarely has boyfriends, and, when she does, it's probably because they're really good in bed, or they can get her something, like the time she had a boyfriend in a tattoo shop who got her free tattoos. When she does have a boyfriend, she's very, very rarely faithful, and is always cheating. She manipulates people, getting what she wants out of them and then throwing them away, playing games with those that aren't as smart, taking, but never giving.

Dahlia is absolutely wild. There is nothing about her that is tame. She's almost always on some drug, and it's very rare to catch her sober. Even at nine in the morning. She's a true night-owl who parties until the break of dawn and wakes when the next party starts. She's addicted to trouble. It attracts her like metal to a magnet, and excites her. She's always getting her and Kennedy in trouble, and, though Kennedy's wild too, it's obvious that she's more responsible then Dahl, for, unlike D, Kennedy has a sense of when enough is enough.

Dahl isn't like that. She doesn't know when to stop, and that can make her a lot of fun, but also very dangerous, for, the same applies with her anger. She could easily kill you if you got her angry enough or Kennedy wasn't around. She simply can't make herself take a step back and just stop. This is a serious issue for her, and one of the reasons she's always high, because it mellows her out, and calms her paranoia and overactive mind down. Sometimes, Kennedy jokes that if D doesn't always have something or someone to destroy, she'd go insane, but Dahlia has her suspicions that this is true. It's like she has to cause trouble, or do something exciting, otherwise, she's just sitting around, thinking, remembering, and feeling. Three things she swore off the day she left home.

Another thing Dahl has is the ability to keep her cool. Despite all the crazy thoughts raging in her head, threatening to tear her apart, when shit hits the fan, she's surprisingly good at staying calm and figuring out what to do. She's a girl of action, and may reach for a gun before thinking about it, but when her life is threatened, she knows how to use her brain, and can easily, and logically thing her way out. Don't expect the same for someone else though. Unless you're very important to her, D won't play the hero. She won't save you just because it's right. She'll save you if she has to, if you offer her something, or if you mean something to her. Otherwise, you're fucked.
---
---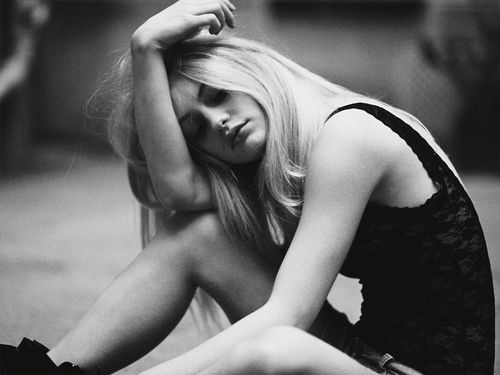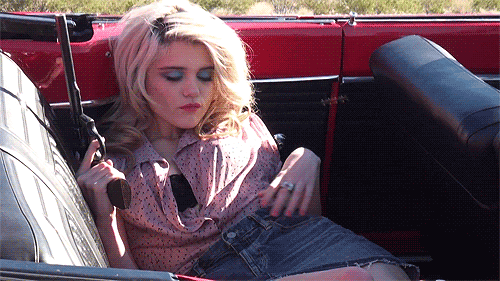 | History |
"I left my past in New York. As far as I'm concerned, it never happened." Dahlia was born to Calla-Lilly Winifred a stupid girl who dropped out of high school at fifteen and had too much sex, resulting in an unwanted son. Calla's parents, Dahl's grandparents, were strict christen people who found Calla disgusting for having sex before marriage and threw her out, refusing to help their scared, sixteen year-old daughter give birth to, and raise a child she'd never wanted.

Calla had to do it all alone, and it was no secret that the girl wasn't smart, so she couldn't get a good job, and ended up working at a local gas station, and giving boys at her school blowjobs for money.

She had Jack, her son, and moved to New York City, hoping to have some better luck finding a job there. Five years after having Jack, Calla was pregnant again with Dahlia, only this time, Calla married the man, afraid of being left alone with two children.

Her father, John Carmichael, wasn't happy about it, but his parents forced him into it, telling him that either her be responsible and step up, or they'd cut him off of the family fortune, so he married her. On the outside, their household was the envy of all motherly housewives. John was handsome and the heir to his family's business, meaning he was rich, and Calla was a beautiful stay-at-home mom, who's sole devotion was raising her kids.

In reality, their home was loveless and dark. John, angry about being forced into being a family man, was almost never home, and was drunk all the time when he was. He controlled their mother because their mother was weak, shoving anything he believed in down her throat until she believed it and recited it back like his own personal puppet. Their mother stayed home to take care of them only because she was too stupid to do anything else, and told both Jack and Dahl that they were mistakes on a daily basis. That she didn't love them.

Jack quickly fell into the wrong crowd as most kids with their type of upbringing did, but Dahlia was more resistant. She kept away from people, refusing to make friends, and fought of anyone who called her mother a whore for the sake of surviving school, however, she was generally a good kid, getting good grades, and trying her best to play along with John's "perfect little family" routine to keep his temper and abuse away from her. She didn't act out too often.

When she was thirteen and Jack was eighteen though, this changed drastically. Jack had become a huge pothead, and a loser, and his friends were always over and taunting Dahlia, saying horrible, and often sexual things to her, causing her to go out and buy a lock for her door, which made John angry, so he ripped it off and beat her for it.

One night, she came home to find that her mother and John were out and Jack was there, with all his friends, smoking pot in the living room. He asked her if she wanted some and she said no, but he insisted and told her it wouldn't hurt if she just tried it once, so she agreed. Only, she wasn't aware that what he'd given her was much much stronger than normal weed, and she was completely incoherent in minutes.

And unable to tell one of Jack's friends no when he wanted to have sex with her.

When she woke was when she found out that Jack had sold her so he could get more money for drugs, and he did it a several more times, though she never agreed to smoke with him again, he'd sneak it in her food or her drinks to the point where she'd stopped eating except at school, and started making friends whose parents were never home so she could stay at their houses.

When she was fourteen, John got really drunk and took advantage of the fact that she didn't have a lock on her door to break into her room. Over the year that had passed with her brother selling her like a whore, Dahl had gotten herself a knife that she kept under pillow so when her father came in, angry, she was afraid he'd either beat her or rape her so she reached for the knife, only he was quicker and grabbed her ankles, and in her desperation to get the knife before he pulled her out of the bed and away from it, she grabbed the blade instead of the handle with both hands, and he yanked her, causing her grip to tighten, giving her the twin scars on her palms.

She told him to stop, but he wouldn't, so Dahlia did what she had to and stabbed him, killing him.

The courts saw it as self-defense so she got off, but something changed in her. Something snapped and she felt the power of being independent enough to make choices for herself and get shit done, unlike her weak mother. She fell into various bad habits and started picking up all the wrong friends, and learned to protect herself and how to shoot a gun.

After John's death, her mother changed, becoming more than a little negligent, leaving her and Jack to starve most the time, and, by the time she was fifteen, Dahlia was sick of it. So she took matters into her own hands and got herself emancipated, earning herself full legal adulthood at the age of fifteen.

Dahlia stole a handful of cash from her mother and hopped the next plane to Hawaii, leaving Jack and her mother behind.

Almost instantly, she met Kennedy and lived with her for a little while until the two of them moved out and got their own place.

Not long after they'd settled in and Dahlia was beginning to make money playing her guitar and singing in bars, clubs, and coffee shops, becoming sort of a local celebrity, Dahlia got a few surprise visits. First, came Tristin, a friend of hers from when she was young. She'd stayed at his house a million times when she was too afraid to go home, and the two caught up quick and even dated for a while, until Kennedy's asshole of a boyfriend and Tristin's new bestfriend Austen broke them up, thinking Dahlia was trash and no good for Tristin. Dahlia didn't forgive Tristin for agreeing with Austen, but she let him hang around her, and even screwed around with him a little afterwards.

Her second visit came from her brother. He came just a few weeks after Tristin and so many people from her past popping up on her all but gave her a heart attack, seeing as she'd left New York to get away from everyone and become a new person. Jack moved in with her and Kennedy because she couldn't turn him away. He was her brother, and the only person who could scare her enough to get her to do what he wanted.

Now he mooches off Dahlia and Kennedy, and is right back to terrorizing Dahl with his friends, and she's forced to sleep with a gun under her pillow and carry a knife in her pocket once again.
---
---
He Loves You
- By The Pretty Reckless
If he loves you and you believe,
Chicka chicka drip drop on you knees.
If he loves when your dead and gone,
Kissy kissy killer kitty play along.
But as for all inside your wounded soul,
He's never ever gonna let you go.
He's never ever gonna let you go.
He's never ever gonna let you go.

If he loves you,
He loves you not.
Be the one to leave him, baby don't get caught.
If he loves you,
He'll set your heart on fire.
Hate to be the one to tell you he's a liar.
If he loves you,
He loves you not.

So call him closer
Be a doll
He gives you just a taste
But you want it all
But if you stumble before you fall
Take a little taste or you'll lose it all

If he loves you,
He loves you not.
Be the one to leave him, baby don't get caught.
If he loves you,
He'll set your heart on fire.
Hate to be the one to tell you he's a liar.
If he loves you,
He loves you not.

Bet your wishin' for the day,
Wishin' and wish it all away,
Bet your wishin' for the day.

Well he loves you but he loves you not,
Be the one to leave him baby don't get caught.

Cause if he loves you,
He'll set you heart on fire.
Hate to be the one to tell you hes a liar.
If he loves you,
Then loves you not.
Be the one to leave him baby don't get caught.
Cause if he loves you,
Ohhh yeah if he loves you,
He loves you not.
____________________________________________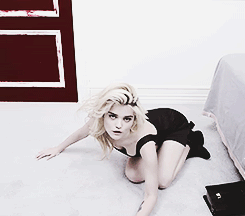 ____________________________________________
Hit Me Like A Man
- By The Pretty Reckless
Ow!

I am strong, love is evil
It's a version of perversion that is only for the lucky people
Take your time and do with me what you will
I won't mind, you know I'm ill, you know I'm ill

So hit me like a man and love me like a woman
Buried and sad, look me in the eyes, I want it
One will give you hell, one will give you heaven
Hit me like a man, love me like a woman
Love me like a woman

Love is strong, but I am evil
You are wrong, about me
Take your time, ah, play with me until
You can hear the children scream, like their stuck inside a dream
That you, ah, will

So hit me like a man, love me like a woman
Bury me alive, I can see it in your eyes, you want it
Some will give you pain, some will give you pleasure
Hit me like a man, love me like a woman
Love me like a woman

Don't you run away, run away from me, I will run away from you
Don't you run away, run away from me, I will run away from you

Hit me like a man, love me like a woman
From the devil deep inside, can't you see what I'm wanting?
Some will give you hell, some will give you heaven
So hit me like a man, love me like a woman
Love me like a woman
Love me like a woman
Love me like a woman, ow!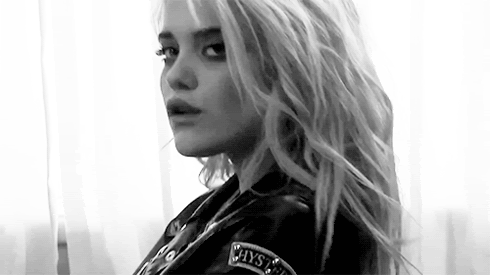 ---
DAHLIA
Code: Select all

[hr][/hr][hr][/hr]
[center][img]http://i1180.photobucket.com/albums/x403/desire99600/cooltext1138560362_zps3caae458.png[/img][/center]
[hr][/hr][hr][/hr]
[center][img]http://25.media.tumblr.com/91e920fd5aa440004aa5df3f929cbb4b/tumblr_mg2yd7Uxkh1qj7wrpo7_250.gif[/img] [img]http://24.media.tumblr.com/18bd533bf22ba0d6188a82756fa5694f/tumblr_mg2yd7Uxkh1qj7wrpo4_250.gif[/img]
[img]http://25.media.tumblr.com/336d0ee44016c73af09462345904f80b/tumblr_mg2yd7Uxkh1qj7wrpo5_250.gif[/img] [img]http://31.media.tumblr.com/80ada43971c31d96bf7f6ed87af6aea0/tumblr_mg2yd7Uxkh1qj7wrpo1_250.gif[/img][/center]
[hr][/hr]

[font=times new roman]Post[/font]
NATHAN
Code: Select all

[hr][/hr][hr][/hr]
[center][img]http://i1180.photobucket.com/albums/x403/desire99600/cooltext1139712243_zps4405342d.png?t=1375568189[/img][/center]
[hr][/hr][hr][/hr]
[center][img]http://media.tumblr.com/tumblr_mavh8vAO2B1qkdght.gif[/img][/center]
[hr][/hr]

[font=times new roman]Post[/font]