---

---
"Soon, I'll be nothing but a painful memory."
---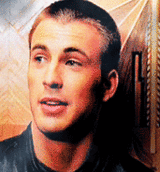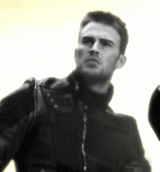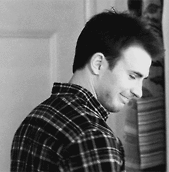 ---
---
| Full Name |
"Nathan was my dad's name." Nathan James Harris

| Nickname |
"Not really many ways to shorten Nathan, now are there?" Nathan doesn't really care what you call him, but really, the only way to shorten his name is to call him Nate. People he doesn't really know well call him Nathan, but he let's people he knows call him Nate. His little sister calls him Natey buts she's the only person allowed to call him that. He hates it, but he tolerates it for her because she's the only person he really loves or cares about.

| Age |
"Old enough to drink, that's all that matters." 21 years-old

| Gender |
"Are you trying to be a smartass?" Male

| Role |
"Jack's a real dick, but he gets me free drugs, so whatever." Boy 2
---
---
| Eye color |
"Girls tend to like them." Nathan's eyes are an amazing bright blue color. They're the color of seaglass, and extremely vibrant. his tanned skin and dark hair help make them stand out, and girls are always obsessed with his eyes, asking him if he wears contacts.

| Hair Color |
"Why does it matter?" Nathan's hair is on the line between blond and brown. It's a dirty blond with darker streaks of brown in it. He likes to keep it short, so it's not always in his face. It's shorter on the sides and longer on the top. Every so often, he'll go without shaving for a few days, but it doesn't seem to matter. With, or without facial hair, he still gets all the girls. However, he prefers to stay shaved. Usually, he'll have a little stubble, but not too much.

| Skin Tone |
"I was born in Hawaii." Nate was born and raised in Hawaii. He's lived his whole life in the sun, and as such, he's naturally fairly dark. He very rarely burns, as his skin is resistant to the sun, but he can get extremely dark if he spends a long time outside.

| Height & Weight |
"I keep myself in shape." Nate, despite his junkie lifestyle, is actually in excellent shape. He keeps himself this way by surfing and fighting. He doesn't surf avidly, and it's not a competitive thing, but his mother did, so it's something he knows how to do well, and does quite often. He's tall, about 6'1" in height and weighs 210 lbs of pure muscle.

| Distinct Markings |
Tattoos
Nate's second largest tattoo sits on the left side of his chest and is of an angel wing, with the words "trust your strength" curving away from it. Another large tattoo of his is on his right arm, and is of a tiger. Finally, his largest tattoo is a tribal design that covers the right side of his back, and goes down his right arm.
Piercings
A girl he used to mess around with pierced his left ear once, but he rarely wears anything in it, because he was drunk, and he doesn't exactly like it. Occasionally, he can be seen with a stud in it, but usually, he doesn't put anything in it.
Scars
Nathan, as a fighter, has various scars. His largest scar cuts down the right side of his chest and is from a knife. Another rather large scar of his runs down his upper left arm, almost from shoulder to elbow. He also has three bullet scars, one on his left shin, one, the bullet skimmed him though, leaving behind a little track across his skin. Another of his bullet scars is on the back of his right shoulder, and there's another a few inches from it.
---
---
| Likes |
"I don't ask for much."
♥ Smoking
♥ Girls
♥ Drinking
♥ Drugs
♥ Parties
♥ Cars
♥ Sex
♥ Fighting
♥ Krista
♥ Surfing
♥ Kennedy & Dahlia
♥ Cats

| Dislikes |
"Church folk."
✘ Churches
✘ Uptight people
✘ Sluts
✘ Snow/cold places
✘ Cops
✘ Being told what to do
✘ Being looked down on
✘ His father
✘ His brother
✘ Jack, he only really uses him for drugs
✘ Clingy girls/people
✘ Weak people

| Fears |
"I don't feel fear."
☠ Love → Nate isn't the kind of person to fall in love. He's never really loved anyone but his sister, and he plans on keeping it that way. Loving someone is a one way ticket to getting hurt, which is why he refuses to do it. Girls fall in love with him all the time, but he'll tell them straight out that he's not looking for a girlfriend, and if they want to be with him, there are a few rules they have to follow.
☠ Losing Krista → Krista his is little sister, and the only reason he came back to Hawaii. He knows she's living with a shitty family, and he's afraid of losing her because she's the only person he's ever really cared about. He considers himself her protector.
☠ His father → Nate's father is the only person on the planet with anything over him. He could get to him by hurting Krista, or he could come find him, and hurt him personally. He won't admit it, but he's afraid of his father.
---
---
| Personality |
Erratic
[ih-rat-ik]
Adjective
1. Deviating from the usual or proper course in conduct or opinion; eccentric
2. Having no certain or definite course
3. Wandering; not fixed

"I'm a pretty simple man. All I ask for is a place to stay and a joint to smoke." The most important thing you should probably know about Nate is that he's got a very bad temper. Especially when he's got something in his system. He can get very dangerous, should you set him off, and he has almost no control over himself when he's angry, making it ten times worse. On a daily basis, people tend to find Nathan tolerable, if you can get past his cynicism. He's laid-back and easy-going. All he wants out of life are the necessities, but those who know him know that this is only the surface of Nathan.

Nathan likes to make everything a sarcastic joke. He's a huge jokester, and often, his jokes can go a little too far, and are sometimes inappropriately placed. It's hard for him to be serious. Because his humor is so sarcastic, people often think he's an asshole. Almost everything out of his mouth is blunt and rude. He really doesn't care what he says or who it hurts.

Nathan also has huge trust issues. He doesn't like to open himself to people, and rarely ever does. He has an air of mystery about him because no one knows where he's going or where he's been but him, and he likes to keep it that way. He tells no one about his past, or about Krista, and he keeps people believing that, at any moment, he could pack up and leave. He rarely talks unless it's to say something rude or pessimistic and sarcastic. Mostly, he keeps to himself.

Sure, Nate will make "friends", but they're not really his friends. They're just people he follows around who can get him things or for the sake of not being utterly alone. Jack, for example, is only his friend because he let's him crash at his place and use his drugs for free. He actually hates the guy. Finds him disgusting for some of the things he says and does.

The only reason Nate is still in Hawaii is because of his little sister. He hadn't wanted to go back to Hawaii, and swore he never would, but his sister called him one night and he knew he had to go back. He's a roamer. He bounces about from place to place, never really staying in one place long, making friends in all the right places, connections, and then moving on and very rarely returning.

He doesn't like to be tied to one place. It makes him restless, and he's always running, always moving. Always skipping town.
---
---
| History |
"If you value your life, you'll stay out of my business." Nathan was born to a woman named Alexandria and a man named Anthony. He was their second son. Their fist son, his brother, was Keith, and several years after Nathan, came the third child, Krista.

When he was young, life was actually okay. Things were relatively normal. Life wasn't too good, but it wasn't too horrible either. But as he grew older, things started to fall apart for their family. His mother, a lovely native Hawaiian woman with long dark hair was a stay-at-home mom, and she loved the three of them dearly, that much was obvious. She was a competitive surfer, and taught her children how to surf as well.

Eventually, their father stopped coming home from work. He'd stumble in at four or five in the morning, drunk off his ass.

When he was eleven, he caught his father in bed with another woman, and told his mother. His mother, a strong woman, wasn't about to let him get away from it, and she confronted him. Unfortunately, his father was drunk, and hit her, causing her to stumble back and hit her head on the corner of a dresser, killing her instantly.

His father went to jail, but he promised to get Nathan for what he'd done to him.

Nathan was eleven, Krista was four, and Keith was sixteen, so they were all minors. The three of them were split up and put into foster homes, and Keith blamed Nathan for what had happened, telling him that, if he had just kept his mouth shut, nothing would have happened, and so, at eleven Nate had both his father and his older brother out to get him.

Nate fell in with the wrong crowd quickly, and bounced from foster home to foster home. Krista would call him every night and write him once a week, but he never heard anything from Keith. Finally, at sixteen, he ran way, and went to visit Krista. At the time, she was with a good family, who spoiled her rotten, so he set out on the road, traveling all over the world, never really staying in one place for long.

Krista's calls and letters became less and less frequent, until they stopped alltogether.

Then, when he was 20, he got a call from her at midnight. She was in hysterics, and that was when he learned that their father was out, and had managed to regain custody of Krista.
Nathan moved back to Hawaii in less than a month.
---
---
Put Your Lights On
- By Santana
(Feat. Everlast)

Hey now, all you sinners
Put your lights on, put your lights on
Hey now, all you lovers
Put your lights on, put your lights on

Hey now, all you killers
Put your lights on, put your lights on
Hey now, all you children
Leave your lights on, you better leave your lights on

Cause there's a monster living under my bed
Whispering in my ear
There's an angel, with a hand on my head
She say I've got nothing to fear

There's a darkness living deep in my soul
I still got a purpose to serve
So let your light shine, deep into my home
God, don't let me lose my nerve
Don't let me lose my nerve

Hey now, hey now, hey now, hey now
Wo oh hey now, hey now, hey now, hey now

Hey now, all you sinners
Put your lights on, put your lights on
Hey now, all you children
Leave your lights on, you better leave your lights on

Because there's a monster living under my bed
Whispering in my ear
There's an angel, with a hand on my head
She say's I've got nothing to fear
She says: La illaha illa Allah
We all shine like stars
She says: La illaha illa Allah
We all shine like stars
Then we fade away
____________________________________________
____________________________________________
Someday You Will Be Loved
- By Death Cab For Cutie

I once knew a girl
In the years of my youth
With eyes like the summer
All beauty and truth
In the morning I fled
Left a note and it read
Someday you will be loved.

I cannot pretend that I felt any regret
Cause each broken heart will eventually mend
As the blood runs red down the needle and thread
Someday you will be loved

You'll be loved you'll be loved
Like you never have known
The memories of me
Will seem more like bad dreams
Just a series of blurs
Like I never occurred
Someday you will be loved

You may feel alone when you're falling asleep
And everytime tears roll down your cheeks
But I know your heart belongs to someone you've yet to meet
Someday you will be loved

You'll be loved you'll be loved
Like you never have known
The memories of me
Will seem more like bad dreams
Just a series of blurs
Like I never occurred
Someday you will be loved

You'll be loved you'll be loved
Like you never have known
The memories of me
Will seem more like bad dreams
Just a series of blurs
Like I never occurred
Someday you will be loved
Someday you will be loved
---