---
"My eyes show nothing but despair?...You must want to die..."
---

|| 21 || Romanian || "Black Death", Alpha||


Gender:


Male



Sexual Preference:


Heterosexual



Species:


Werewolf



Pack:


Dark Winter Alpha

---
---



Eye Color:


Blood Red



Hair Color:


Pure Onyx



Wolf Appearance: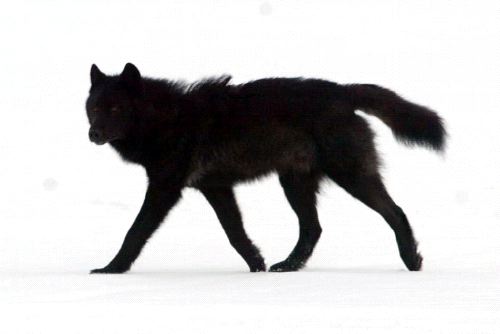 As a wolf, he is jet black, like an alpha should be. His form is very big, as he is a very large wolf. His wolf form is lean,but you can easily see the muscles rippling under his pelt. His teeth is very sharp, and can tear through people quite easily with his claws.



Body Type:


Muscled, Strong, Tall



Skin Tone:


Ivory



Height & Weight:


6'2" & 153 ibs



Birthmarks/scars:


Various scars over his torso form fights.


---
---




Personality:


Tobias is a fairly calm person. He doesn't let anything bother him, and can usually be seen with a straight face. With his straight to the point attitude, he can usually be blunt, and doesn't really care about what the other person may feel when he speaks. He has a lot of pride, which leads him hesitant to ask for help.
Towards enemies, people say this fellow wolf becomes an entirely new person. He becomes fierce, and wild, like a demon, or a monster. Tobias tolerates no one on his territory, be werewolf, wolf or human. He treats them all the same; like prey.



Likes:


+Dark Winter Path
+Hunting
+Patroling
+Snow
+The Forest
+Territory
+Giving Orders
+Killing Enemies
+Wolf Form


Dislikes:


-Staying in his Human form
-Autumn Pack
-Intruders
-Being Challenged
-Idiots
-People not following orders



Strengths:


+A perfect hunter, his hunt's record is 100%
+Fighting, be it in a wolf, or human he excels at everything
+Leadership
+Daggers/Weapon Mastership
+Enhanced Strength and Speed
+Ruthless-He makes sure to kill all threats that come to his pack.


Weaknesses:


-Prideful; He doesn't like to ask for help
-Devoted; If injured he would still fight.


Fears:


-His pack dying in front of him

---
---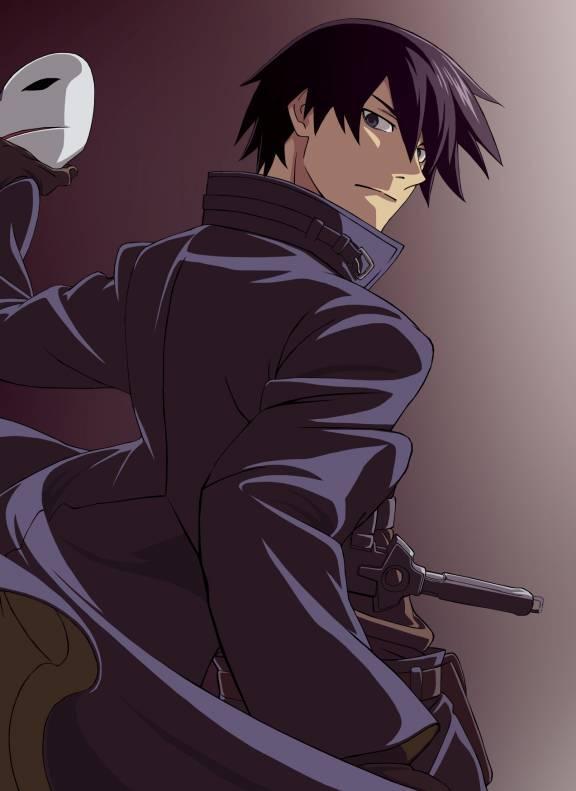 Equipment:


+Various Daggers all over his persona
+Healing Salve for wounds



History:


Born into a rainy day in April, he had an older twin. His older twin, was expected to be the next alpha, as he was born first despite their same age. Most people focused on his brother, and so he lived in his shadow...though this changed when he brought attention to himself. When he was 9, he first shifted into his wolf form. Before his older brother.

It was the first time this happened in the pack that a young child morphed so soon in their lives. His father thought it was a sign that Tobias would be a better leader then his brother. His mother disagreed, and still tried to push her first born to be the pack alpha. His relationship with his brother became strained after that, and soon begun the rivalry he wanted to avoid.

The worst thing that happened was while they were out hunting. His father had challenged them to hunt while in human form. His brother, who had only hunted in his wolf form lost badly, as the score was 13 to 0. Although Tobias tried to reconcile with him, he was coldly rejected. That's when it started.

His brother had begun to act strange, as he noticed he used to go out so late at night, and return before dawn. At first, he thought it was some moonlight hunting...but in reality, his brother had became a traitor to the pack. He led a group of wolves to attack them, in the middle of the night. His brother murdered their parents, and would have done the same to Tobias...If he were not stronger. Only 16 at the time, he easily matched his brothers strength, and soon over powered him. Fighting with teeth and claw, yowls and yelps of pain filled the night...until he shifted back into human form, grabbing his brother by the wolf's snout before sinking the blade deep into the wolf's throat. He stabbed his brother repeatedly, until his body was dead.

The fight didn't end there. That was when his primal instincts took over, and he slaughtered all enemies to the pack. Dead bodies littered the territory, thanks to Tobias. After this, he was officailly named the Alpha, and took his position.

As he patrolled one day, he came across a snowy white wolf. Not knowing,he had just met his mate.

---
"I'll make it simple...cross me...and you DIE..."
---
Other: