-Images credited to n8package and SBT on deviant art-
It's a fairly simple roleplay where within a vast teritory called the
"under earth"
many
wɪər wulfs
live but theres something brewing amongst the pack members...rumours of an up coming change.
Once in a time of war between four seperate packs when food was scarce and the land was no ones the current Alpha arrived and brought the four packs together into one large pack through challenging the four other Alpha's and defeating them. This successfully ended most conflicts and with the largest pack seen in quite some time the current Alpha took the 'Under earth' as his territory.
However.
Further down the chain until we reach present day
the Alpha is considerably older
and now (after finding a mate in his life time) has four strong, proud sons.
On the eve of a new year at sunset the Alpha turns to his four sons and tells them
that he is getting old and
soon

one

of them must step up to the demanding role of Alpha.
However...he is yet to make a decision of whom that is to be. Therefore he has thought up a solution. He announces that
the pack will be split into four once more. Each son must form his own pack out of the avaliable members and prove themselves to be worthy leaders.

The
son with the most pack members at the end of the year will naturally win
as it shows they are the most favourable as Alpha but will the Alpha be looking more closely for values other than popularity...
Plots:
#1 The four sons must go about the large pack and establish four small packs of their own with the essentials for a pack. The pack members should be young (ish) healthy and the pack should include: Strong males for hunting, strong women that are good to go for children but no one that can overrule the Alpha himself.
Of course mistakes are to be made, I'd expect the sons to drag their own friends into their packs, pick pretty girls they have crushes on which aren't necessarily the kind of females they need etc. Maybe if we get some pups they'll want to join the packs and some of the sons being softies will allow it and then the other sons will think they've let the pups in to be strategic so they'll get some pups etc. It'll be fun.
#2 On the outskirts of the "under earth" territory another pack lurks, built upon the foundations of previous pack members that were banished to the outer lands by Old G for commiting crimes against the pack (dark crimes such as murder, attacking females, theft etc) Over the years they have bred until a few banished individuals has turned into a dark pack of vengeful wolves who wish to take over the "under earth". How long will it be before the rogues make their move...
The sons
Name:
Taken by:
Name:
Seath
Taken by:ABEAUTIFULMESS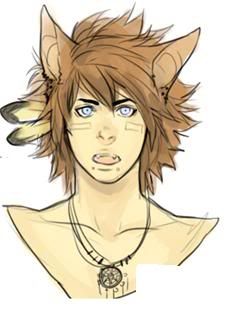 Name:
Taken by:Reserved by Inukyo411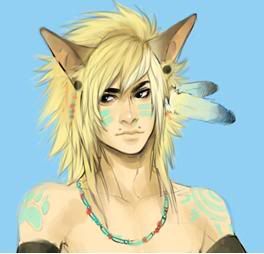 Name:
Tyr
Taken by:
HunterOrdo
The Alpha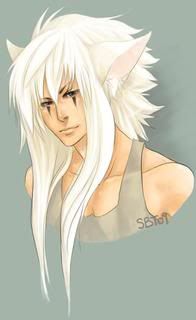 Name: Old G (Gaorn)
Taken by: NPC
Female pack members:
#
Ava
#
Irie
#
Ira Seco
#
Emiri Dawn
#Reserved by GracieGray
#Reserved by Aixulram
#Reserved by kailani98
Male pack members:
#Reserved by warlord001
#
#
Dark rogue pack:
Alpha: Reserved by weirdo
Female pack members:
# Reserved by weirdo
#
Male pack members:
#
#
#




What you can be:



Fighter: Noticed specifically for your strength in combat.

Hunter: Noticed specifically for your skill at hunting for food and...other things.

Tooth pickers: Noticed for the fact you're always trying to be noticed! -those who strive to find something they're good at but haven't yet-

Prime mates: Noticed for the fact your undeniably noticable with ideal traits for a partner.

Pup: A youth that is yet to be anything.

Uncharted member: A pack member that is good at something but hasn't been noticed yet for their skill.
Character skeleton
Can be in any order as long as its all there.


My Name is:
I am the: Alphas 1st son, female/male pack member
I am "____" summers old.(Alpha sons age: 16-19 Females age: 14-23 Males age: 14-23)(if you want to be a puppy/little one please ask me)
I am in: (What pack you've chosen. Can change and will be displayed on introduction page)
If I had a mate I would like them to be: (Alpha sons: Any ladies you like the look of? Females: Any of the sons you fancy? Males: Any of the ladies you'd secretly like to be with?)
I look like: (verbal human description- short and sweet)

Image: (Alpha's sons: Already have your images above!! Everyone else: Anime/not real please)
As a wolf i look like: (verbal or image)
Personality:
Likes: (Lets not be too poetic and typical- ie he loves the stars and the moon and the sun and the wind...really?)
Dislikes:
Who do you reckon will become Alpha: (Alpha sons: OBVIOUSLY YOURSELF! Others: Whoever you think can be added later)
Other: This can include whatever you like.
Guidelines and Important info:
You know the basics dont make me type them all!!
To outline a few things:
Sex isnt allowed to be described but in this Rp its cool just hint at it but dont describe it.
Please be literate as in: Not five sentenses because i will literally spear you alive!! Give healthy paragraphs and decent spelling.
You know we need to be generous with our words and just cause i said no describing sex in great detail doesnt been you cant describe literally everything else >:D
I'll be posting first so if you follow my lead you'll know how much approximately to write.
Anything you want to know or ask or anything can go in the OOC!! Or Pm me you know whatever you prefer. Keep to the character Skeleton otherwise we can all go home now..I didn't put it up for no reason!! You can move it around and punk it up as long as all the information is there :3
If you have ideas you think will be good honestly just blurt them out on the OOC it'll be fine. Any questions about the ideas so far- they're brief but i can explain them more if you like- and once we're all posting it'll make a heck load more sense. This is more a roleplayer driven roleplay which creates the plot throughout.
Dont join and then disppear off the radar i mean...whats the point.
Swearing...you know fine..not alot of it..otherwise its boring and dull. Unless its funny. NO! Even if its funny you can't swear all the time. just think as an example if your character tumbles down the ''CLIFF OF DOOM" into a pile of " MORE DOOM" which happens to be on the door step of "DOOM" then sure they can swear a bit but if its just random then no.
Reservations can easily be made with a swift message in the ooc! Its nice to write a fair bit on your character profiles as it shows me you've thought about your character and that you are capable of writing decent amount.
Taking place in...
0 posts here • Page 1 of 1
0 posts here • Page 1 of 1
Arcs are bundles of posts that you can organize on your own. They're useful for telling a story that might span long periods of time or space.
There are no arcs in this roleplay.
There are no quests in this roleplay.
Welcome home, Promethean. Here, you can manage your universe.
Arcs are bundles of posts from any location, allowing you to easily capture sub-plots which might be spread out across multiple locations.
You can create Quests with various rewards, encouraging your players to engage with specific plot lines.
Settings are the backdrop for the characters in your universe, giving meaning and context to their existence. By creating a number of well-written locations, you can organize your universe into areas and regions.
Navigation
While not required, locations can be organized onto a map. More information soon!
There are no groups in this roleplay!
By creating Collectibles, you can reward your players with unique items that accentuate their character sheets.
You can schedule events for your players to create notifications and schedule times for everyone to plan around.
The Forge
Use your INK to craft new artifacts in Alpha Touch: Four sons. Once created, Items cannot be changed, but they can be bought and sold in the marketplace.
Notable Items
No items have been created yet!
The Market
Buy, sell, and even craft your own items in this universe.
Market Data

Market conditions are unknown. Use caution when trading.

Quick Buy (Items Most Recently Listed for Sale)
None
Discussions
Topics

Replies
Views

Last post
Most recent OOC posts in Alpha Touch: Four sons
There have been no posts in the OOC topic for this roleplay!