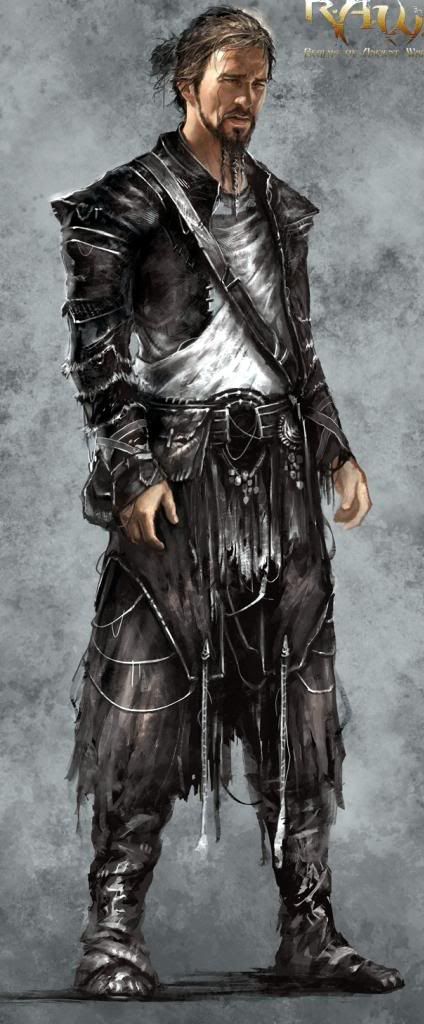 A disgraced knight and scruffy merchant, Sven lives on though the promise of making his life-debt to the God-Queen matter. Although he lost his armor to the cruel bitch, not to mention his honor, Sven continues on as a merchant, using the the things he learned as a knight to keep his income solid and stopped using the money on material things such as swords and whores and instead to adopt the orphans he meets on the gritty streets and run a house for the urchins, where he lives on now as guardian and father.
The merchant is handsome to peasant standards, though carries a wicked scar across his left eye and has lost the will to shave his beard or cut his hair as he no longer serves in the God-Queen's army. Sven's deep brown eyes hint at caring, but only cruelty and false like to those loyal to the God-Queen. One of the orphans once asked the intrepid guardian how he got his scar, the merchant only grimly smiled and told the orphan that it was serving someone who was wrong in nearly everything she did.
Sven has killed men, stabbed kings and guarded lives for the god-queen but never was entrusted to the life of orphans until now. The merchant would die for the children now, and he believes they will never be safe until the god-queen lies dead and the kingdom run on the opinion of those born low, instead of those born high like himself, not that it matters to the dishonored knight anymore, his family dumping all ties with the thirty-four year old.
However, Sven ignores all the feeble wars around him and would only get back into the fight if it meant the lives of the children in his care, never having the courage to take direct action unless he knew what would happen to his proteges. The old rogue knight still hones his skills with the khopesh, but will never wear armor again on the pain of death, so instead he has become increasingly agile with his sword and could easily outplay slower warriors. Although his poorly made sword will never scale to the sword he owned while he was in the military of the God-Queen, no weapon shall ever match her bite.