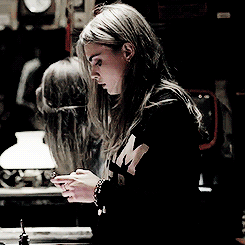 ---
░░░░░░░░░░░░░░░░░░░░░░░░░░░░░░░░░░░░░░░░░░░░░░░░░░░░░░░░░░░░░░░░░░░░░░░░░░░░░░░░░░░░░░░░░░░░░░░░░░░░░
---
NAME :


Bailey Rose Miller



NICKNAME ( S ) :
Bee, Bay, Miller
AGE :
Eighteen
SEXUALILY :
Heterosexual
HOMETOWN :
New Haven, Connecticut
YEAR :
12th Grade
ROLE :
The Brother's Best Friend
---
░░░░░░░░░░░░░░░░░░░░░░░░░░░░░░░░░░░░░░░░░░░░░░░░░░░░░░░░░░░░░░░░░░░░░░░░░░░░░░░░░░░░░░░░░░░░░░░░░░░░░
---
PERSONALITY :
Bailey is like a mirror. She is a reflection of what everyone else wants to see and is not really herself when she's with others, even if it's with her close friends or her family. She is merely the person everyone makes her out to be and wants to see. She thinks of herself as this fake person that is only made to be real by others around her.

As the town's golden girl, she's always had a reputation to hold, causing her personality to slowly bury down a mount of other people's opinions on herself. She's always been seen as a perfect girl, problem-free and loved by everyone. Her beautiful looks outshine her eccentric personality in the eyes of everyone else, so she decided to keep it to herself.

But the truth is that Bailey's quite a mystery. She's adventurous, secretive, bold, curious and selfish. She's a bird trapped in a cage who just wants to be set free and fly away so she can never come back. She's funny, with a very sarcastic and dark sense of humor, constantly making fun of herself and others without caring about feelings. Even though she can be quite unpredictable, Bailey's very loyal to what she believes in and will stand her ground even if others try to bring her down, always speaking her mind and giving her complete honest opinions to others. Dishonesty is something she can barely stand to listen to.
LIKES :
The ocean -
chocolate
- running - adrenaline - making out -
drinking
- partying
listening to music
- exploring - big cities - tattoos - comic books.
DISLIKES :
Being the center of attention -
liars
-
fake people
- dressing up - mango
T.V. - family get togethers - meat - high heels -
tardiness
.
SECRETS :
Bailey has had a weed problem for the past three years, her brother recently found out about it.
---
░░░░░░░░░░░░░░░░░░░░░░░░░░░░░░░░░░░░░░░░░░░░░░░░░░░░░░░░░░░░░░░░░░░░░░░░░░░░░░░░░░░░░░░░░░░░░░░░░░░░░
---
FAMILY TREE :


Mother - Sara Miller - 50 - Alive
Father - Nathaniel Miller - 38 - Deceased
Brother - Preston Miller - 14 - Alive



HISTORY :
Bailey Miller was born on June 13th in the city of New Haven, Connecticut, home to the prestigious Yale University. Her parents, Sara and Nathaniel Miller, had met while studying archeology in said university, both later on graduating and turning into world-known treasure hunters. But that had been in their younger years, way before their kids were born. As soon as Sara got pregnant and they decided they were ready to start a family, they settled down again in New Haven and took up jobs as archeology and history professors in Yale.

Bailey lived most of her childhood in New Haven, and even though she doesn't remember much about the place, the stories her mother tells her about it keep her memories alive. When Sara was pregnant with her second child, Bailey's younger brother Preston, Nathaniel got a message from an old friend asking him if he wanted to join him in one last treasure hunting adventure: he wanted to find the long-lost Tomb of Mark Antony and Cleopatra. At first Bailey's father was hesitant, since him and his wife had both retired from that lifestyle a couple of years back, but after being persuaded by his wife and child to take the job, he parted off to Egypt to find the tomb. And that was the last time both Bailey and her mother saw her father again.

Nathaniel Miller was killed along side his friend and their crew by mercenaries trying to find the tomb at the same time as them. Sara was devastated, but because Bailey was still so young she didn't quite get what was going on. Her mother quit her job as a professor in Yale, packed up their things and moved to North Carolina, where Bailey's grandparents lived. They settled into Sara's parent's home and shortly after that, Preston was born. Bailey lived a relatively normal childhood, or at least as normal as a fatherless childhood can be. Even though he wasn't with them anymore, her mother always told her and her brother stories of their time as treasure hunters, refusing to let her kids forget what an amazing man their father had been.

Growing up was quite a challenge in such a small town. Bailey had inherited her parents' genes for curiosity and their crave for adventure so she never felt satisfied with the people or the place she lived in. She was always looking for new places to discover and new challenges to take, usually getting herself and others into trouble in the process. But other than her knack for getting into messy situations, her life had turned out to be pretty great.

That was, until her best friend was taken to jail for the murder of his father and put into juvie with his younger sister. To say Bailey was shocked had to be an understatement. Ever since elementary school, Jonah Devita and her had been inseparable, and the absence of her best companion took a big toll on her when he left. She did a complete 360 on her personality, she became closed off, superficial, selfish, she forgot about the young teen she had been full of dreams and hopes and a taste for adventure. And now, four years later, she's not sure how life can go back to normal again after the Devita's return.
---
░░░░░░░░░░░░░░░░░░░░░░░░░░░░░░░░░░░░░░░░░░░░░░░░░░░░░░░░░░░░░░░░░░░░░░░░░░░░░░░░░░░░░░░░░░░░░░░░░░░░░
---
PLAYED BY :


lightningpoint



FACE CLAIM :
Cara Delevingne
HEX CODE :
#8C001A