---
---
"Time moves in one direction, memory in another." - William Gibson
---
|Name|


Thomas Nathaniel Price
|Nickname|


It's either Tom or Thomas these days.
|Age|


Unknown, but still retains his age is 25.
|Nationality|


50% Scottish, 50% German
|Sexual Orientation|


Heterosexual
|Role|


Wanderer
---
|Height|


5'10"
|Build|


Slim, but definitely muscular and athletic
|Skin Tone|


Beige
|Hair Color|
|Eye Color|


Blue
|Scars/Tattoos/Piercings|


Thomas has a tattoo of an owl to the left of his heart on his chest.
---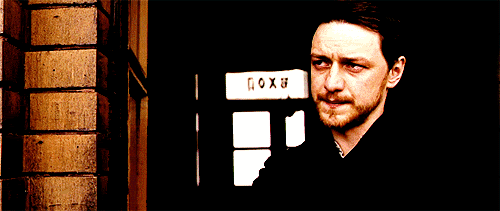 |Abilities/Skills|
Before becoming a Wanderer, Thomas was an English teacher. As such, he is not only extremely articulate, but also has quite a lot of patience.
Thomas' time in the Dreamscape has taught him to think outside of the box on most things.
He is also one of the more adept Wanderers and has learned many tricks during his stay, being one of the fastest and strongest among the everyday population of Blanket City.
Thomas is very charismatic overall and always has been. This helps him talking his way out of situations or sometimes into them.
|Likes|


Beaches/Water/Rain/Reading/Hats/Occasional Solitude/Parties/Facial Hair/Remembering the Past/Teaching/Tea/Lemons/Pasta

|Dislikes|


Forgetfulness/Needy People/Sand/Selfishness/His Conscious/Being Used/

|Fears/Secrets|
Thomas is slowly starting to lose his memories. This happens to most Wanderers of his age, but it's still worrying as he finds it harder and harder each day to live and wait until he eventually fades away.
It is due to his memory loss that he has lately thought of undergoing the pilgrimage to escape the Dreamscape. He is aware that it will lead to his death, but feels it's better then sitting by and waiting until he's just a hollow wanderer of the dreaming.
---
|Personality|


Thomas Price was like every other gentleman of his time. The keyword of that sentence being 'was'. Since he was pulled into the Dreamscape all those years ago, while his general personality hasn't changed, some of his values have. While he has always been a person who was intelligent, creative, and genuine, it wasn't until he became a Wanderer that he met people much different then himself. These people caused him to not only be more honest and open, but to open his mind to things that weren't easy to figure out or easily digestible. Nowadays, he is a consumer of ideas and loves the thrill of conversation and learning. He also still finds joy and fulfillment in teaching others, although it isn't much grammar or literature these days, more so illusions and such.

Ever since he's noticed his memory loss, he has lived every moment how he wants it, now living by a very devil may care attitude. This has caused him to be seemingly a lot more selfish, but his conscious usually intervenes if the situation is dire or prominent enough. All in all, Thomas' heart is what drives him. He is very strong-willed and refuses to give up on most things. This has put him in harm's way on more then one occasion. As for his heart's other endeavors, it has been a long time since he's had any sort of long lasting romantic relationship, the last time being of very odd circumstances. At this point, the topic of romance is the thing farthest away from his mind.
---
|History(Optional)|


Thomas was born the son of a Scottish fisherman and a German maid. They had been living in England for two years when Thomas was born and were so pleased as they had always wanted a child. Thomas was a very happy child, always smiling and playing pretend in the wooded area near their small home. As he grew up, Thomas became enraptured with the worlds within story books and committed himself to becoming a teacher when he was older so he could show others these worlds. Eventually however, Thomas grew up and while he did become a teacher, he had lost much of his child-like enthusiasm that led to his choice of career. He lived this normal life for many years, nothing remarkable about it.

Thomas one day got home from work, sat down and had dinner by himself, graded some papers and went to sleep. When he awoke, he was no longer in his bed and was in the middle of a lush forest. After days of confusion and evasion from unknown creatures, he found civilization in the form of Blanket City. Once he became acquainted with the city and a few of it's citizens, Thomas began to carve a life for himself in the Dreamscape. Years went by with Thomas learning the ins and outs of the realm until he had become very talented and capable. This drew the attention of the Lord of the Surreal herself who took an interest in Thomas which eventually led to an affair which lasted for sometime. It however did end as did all of the Lord's escapades as Thomas learned later, but the two still remained valued friends.

Recently however he has begun the transformation most Wanderers go through as his mind and memories begin to sleep from his grasp. Unsure of the future, Thomas lays on a beach in deep contemplation of his next steps in the world of dreams.
---