---
They say that there was once a tribe that inhabited these lands, many years ago. They were a peaceful people, more or less, who lived as simple hunters and gatherers. But, this method of life could never work for a people who craved to advance. Eventually, they settled among the rivers and valleys, building a small, but suitable town. Their leader was a strong, courageous man, who dubbed himself a king, received by the villagers with not much enthusiasm. From this leader came two strong, young twin boys known as Edward and Henry. The slightly elder of the two, Edward, was the bolder of the two who constantly craved attention and respect from his future subjects. He was brash and acted without thinking, surprisingly winning his father's favor. The younger of the twins, Henry, was much darker than his brother. He possessed a high intellect and was much less daring than his twin. However, he had a strong greed that drove him to terrible deeds.
All went well in the village, which was now presided over by a large, grandiose castle. However, this was bound to change. Eventually, the twins found themselves on either side of their father's death bed. With his dying breath, he bequeathed the kingdom to his eldest, Edward, who was also his favorite. Enraged and feeling betrayed, Henry left the kingdom for years, vowing he would never live under the rule of one so incompetent. Again, things seemed to move on merrily in the kingdom, which was growing more prosperous as the days went on.
Years passed and the King was startled to find a vaguely familiar man show up in his court one day, stating he was there to claim what was rightfully his. Upon closer examination, the King realized the intruder was none other than his younger brother, Henry, come to claim what he believed to be his birth right. He stated he had already built himself a new kingdom toward the edge of his brother's land and that his brother should surrender the kingdom to him- or else.
Being the stubborn, brash man he was, the King scoffed at this offer and sent his brother away, ignoring his "proposition". Again, another year passed uneventfully, save for the occasional quarrel on the border of the Edward and Henry's kingdoms. Then, one morning, the battle began. In what seemed like an instant, Edward's kingdom was brutally attacked with legions of men, all claiming to fight in Henry's name. The unsuspecting kingdom was left weak and its king had a sudden thirst for revenge.
And so, the constant fighting and warfare carried on for many, countless years. The kings decided naming their kingdoms and so, Edward's kingdom became Sliabh and Henry's became Abhainn. Henry's forces were able to advance until both kings had roughly half of the land, but they were met by Edward's forces and stuck in a stand-still. The feuds continued until the former kings, George III of Sliabh and Fredrick VI of Abhainn, finally came to a truce to end the senseless bloodshed. It was said that this truce would finally bring peace between the two and end the fighting that had ravished both countries. The treaty was to be finalized, though Fredrick died suddenly, leaving the kingdom to his only son, Edwin, the throne. Not long after, George also perished and left his kingdom to his heir. The treaty still is pending, however. To add to it, the sister of Sliabh's king has been offered to Abhainn's king as a bride, hoping that it will unite the kingdoms again by blood. In return, Fredrick had offered the kingdom of Sliabh an eighth of its land, consisting mostly of forest. Now, it is up to these young heirs to either finalize what their parents were doing, ending the conflict, or to simply increase the conflict until one kingdom perishes. The fate of the kingdoms is now in the hands of them and their subjects...
choose wisely
.
---
---
The original kingdom that inhabited the land, Sliabh is named for the mountain the castle is perched upon. There is a village down below the castle in the valleys and the entire kingdom has been surrounded by walls, as of at least fifty years ago, to help keep out the Abhainn forces. It is about as prosperous as Abhainn, and utilizes the mines built into surrounding mountains and the bounty of the forests to keep thriving.
King
:
Ladislaus Strathmore (Forget~Me~Not)
Queen
:
Princes
*:
Princesses
*:
Captain
:
Judith Aelfwynn (Kiyokojordie)
Knights
:
Nobles
:
Villagers
:
Please note that princes and princesses are starred because they will not be very old. In fact, the princesses and princes will not be older than fourteen or so, at most. Please consult the person playing the king/queen before creating a prince or princess and understand that the kings and queens will be in their twenties or thirties.
---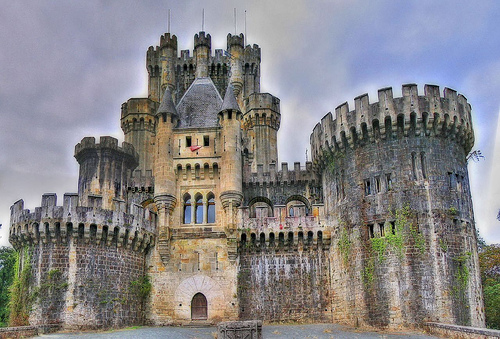 Named for the river that rests between it and the neighboring kingdom, Abhainn was formed by Henry over a hundred years ago after he lost the throne to his elder brother. Though there are many forest around this kingdom, just as there are in Sliabh, the kingdom of Abhainn is known more for its exportation of goods and for fishing. It is about as prosperous as Sliabh.
King
:
Charles Strathmore (Scarlet Loup)
Queen
:
Annelise (AthaNielsen)
Princes
*: William "Liam" Strathmore
Princesses
*:
Captain
:
Eric Fauxhelm (Anna_B_Summers)
Knights
: Guy Kirkshaw (remy6archer);
Nobles
: Lady Gweneth Fitzgerald of Beaumont Quay
Villagers
:
Please note that princes and princesses are starred because they will not be very old. In fact, the princesses and princes will not be older than fourteen or so, at most. Please consult the person playing the king/queen before creating a prince or princess and understand that the kings and queens will be in their twenties or thirties.
---
Character Skelly
Code: Select all

[center][size=300][font=chooseone][color=#choosehexcolor]TITLE AND NAME[/color][/font][/size]
[hr][/hr]
[img]GIF or still image of FC[/img][/center]
[right][img]GIF or still image of FC[/img][/right]

[b]Face Claim:[/b]

[b]Title/Rank:[/b]

[b]Kingdom[/b]:

[b]Full Name: [/b]

[b]Age: [/b]

[b]Gender:[/b]


[b]Appearance:[/b]


[b]Personality:[/b] 1-2 paragraphs; include fears, secrets, and flaws. No one is perfect


[b]Likes:[/b] At least five


[b]Dislikes: [/b] At least five


[b]Love Interest:[/b]


[b]History:[/b]


[b]Other:[/b] Feel free to add formatting or more fields, this is just the requirements.


[center][img]GIF or still of FC[/img][/center]
Rule#1: Be courteous! In character fights and drama are encouraged! No one wants a boring kingdom. But please don't let that trickle over OOC. That can be hurtful, and we wouldn't want to lose a valuable player.
Rule#2: Write properly, be clear, be concise. This is literate and therefore I expect, at least, over two hundred words per post. I hate making limits for you all, but I don't want this to die. You may write only a hundred if you are writing dialogue.
Rule#3: NO GODMODDING, BUNNYING, OR METAGAMING-The conventions of roleplaying involve working with your fellow RPers on the RP while remembering you are in direct control of only your character, and that your character's knowledge of a situation is different from your own as the character's owner. The following three types of offenses are flagrant instances of flaunting these conventions, but can easily be avoided with OOC conversation between RPers.
Godmodding is cheating the system of RP so that your character comes out either without a scratch or with absolute advantage in any situation. This is typically done without conversing with the RP's owner, and ignores their authority to control the situation of their RP. Examples: Unapproved one blow kills, make out another character to be what they're not, just to make your own character seem superior, acting with total invulnerability to the actions of other Player Characters.

Bunnying is taking control of characters when you do not have the authority to do so, and acting contrary to what their real owners would have them do. Unless you have direct permission from the owner of the character, you cannot control them. This is especially true in combat, where you cannot decide if your attacks hit.

Metagaming involves using applying Out-of-Character knowledge of a situation to your character's benefit. This is not always intended, but does not change the fact that the advantage is noticable and generally unfitting with what the character would have done based on in-character knowledge and reactions. If you keep the distinction between what you know and what your character knows, this is easy to avoid.
Rule#4: Reservations can be made in the OOC. They will last fourty-eight hours. However, just because you reserve a character does not mean it is definately yours. Please make your character histories make sense with the character histories of the other characters. That means you
should
read the bios of the other characters.
Rule#5: Participating in RPs is a privilege, but also a responsibility. Respect other members of the RP.(Please also let other RPers you are on with that you will be leaving if at all possible, most people do not enjoy being left hanging.)
Arcs are bundles of posts that you can organize on your own. They're useful for telling a story that might span long periods of time or space.
There are no arcs in this roleplay.
There are no quests in this roleplay.
Here's the current leaderboard.
There are no groups in this roleplay!
Welcome home, Promethean. Here, you can manage your universe.
Arcs are bundles of posts from any location, allowing you to easily capture sub-plots which might be spread out across multiple locations.
You can create Quests with various rewards, encouraging your players to engage with specific plot lines.
Settings are the backdrop for the characters in your universe, giving meaning and context to their existence. By creating a number of well-written locations, you can organize your universe into areas and regions.
Navigation
While not required, locations can be organized onto a map. More information soon!
There are no groups in this roleplay!
By creating Collectibles, you can reward your players with unique items that accentuate their character sheets.
Once an Item has been created, it can be spawned in the IC using /spawn Item Name (case-sensitive, as usual) — this can be followed with /take Item Name to retrieve the item into the current character's inventory.
Give your Universe life by adding a Mob, which are auto-replenishing NPCs your players can interact with. Useful for some quick hack-and-slash fun!
Mobs can be automated spawns, like rats and bats, or full-on NPCs complete with conversation menus. Use them to enhance your player experience!
Current Mobs
No mobs have been created yet.
Locations where Mobs and Items might appear.
You can schedule events for your players to create notifications and schedule times for everyone to plan around.
Add and remove other people from your Universe.
Orphanage
By marking a character as abandoned, you can offer them to your players as pre-made character sheets.
"My ancestors will not die in vain."
"Some things are better left unsaid."
"Sometimes I want to be a knight. But then I remember I'm a prince."
The Forge
Use your INK to craft new artifacts in An Age Old Feud. Once created, Items cannot be changed, but they can be bought and sold in the marketplace.
Notable Items
No items have been created yet!
The Market
Buy, sell, and even craft your own items in this universe.
Market Data

Market conditions are unknown. Use caution when trading.

Quick Buy (Items Most Recently Listed for Sale)
None
The newer of the two rival kingdoms, the palace is located on a natural island in the river, connected to the mainland by a bridge. The village is simply down the road from the bridge.
The original kingdom, located in a mountain range which is surrounded by valleys and forests.
Discussions
Most recent OOC posts in An Age Old Feud