---
---
---
---
⌈

Chika is used with the kanji 散 (chi) "scatter" and 花 (ka) "flower". Uchiha comes from the word "Uchiwa," a style of Japanese paddle-shaped fans, which the clan's logo represents.

⌋
⌈

"Please... It's nothing special, really."

⌋
---
---
Woodkid |
| I Love You
Silverstein |
| Massachusetts (Acoustic Version)
Nicol Amarfi |
| Painful History
Béatrice Martin|
| Off To Sleep
---
---
---
---
⌈

"I, um... Please, just don't think I'm like the other Uchiha members."

⌋
---
---
⌈Nickname⌋
[ None currently ]

⌈Age⌋
[ 14 ]

⌈Gender⌋
[ Female ]

⌈Village⌋
[ Konohagakure ]

⌈Clan⌋
[ Uchiha ]

⌈Kekkei Genkai⌋
[ Sharingan ] The famous ocular technique of the Uchiha Clan, this eye possesses many powers and a certain degree of utility in Genjutsu. It allows the user to see chakra in the form of flowing colors, track and even predict actions of others, and is one of few, if none others, Kekkei Genkai that is known to evolve... at least to the clan's members.

[ Steel Release ] A not-so-famous and mostly un-heard of Kekkei Tota release, this bloodline allows its users to use techniques involving creating, reforging, hardening, sharpening, and much more with Steel.

⌈Chakra Nature⌋
[ Fire ]

⌈Ninja Rank⌋
[ Gennin ]

⌈Role:⌋
[ Team 10 Uchiha ]

⌈Face Claim:⌋
[ Yomi Takanashi | Black☆Rock Shooter ]
---
---
---
---
⌈

"My mother says that I look like her. I don't know, really... her hair is straighter than mine.

⌋
---
---
⌈Hair Color⌋
[ Black ]

⌈Eye Color⌋
[ Green ]

⌈Skin Tone⌋
[ Pale White ]

⌈Height⌋
[ 5'3 ]

⌈Weight⌋
[ 99 lbs. ]

⌈Physical Description⌋
[ Chika is a little tall for a girl of her age, standing at 5'3. Her dark hair is short in the back and longer in the front, curling in an almost drill-like shape around her face. Under her left eye on the furthest side, often hidden under her hair, is a small dark brown birthmark. Unlike most Uchiha clan members, eyes that are normally pure black are actually a dark green color, inherited from her non-blood Uchiha mother. Her frame is rather thin and almost frail-looking, which is good for her mobility. Her skin takes on a pale color not atypical of Uchiha women, easy to burn in the sunlight. Her outfit consists of a longer black combat skirt that stops just a short bit after her knees and a white blouse-looking shirt with the Uchiha emblem on the back. Above that is a black coat with a large collar, typical of the Uchiha clan, that covers up just to her chin. The Uchiha emblem is on the back of this as well. On her face are a pair of grey-framed glasses. Of course, she wears the sandals of the shinobi people as well. Her headband is wrapped around her left bicep as well. Everything about her outfit seems incredibly neat and well-maintained as well. It's obvious from her usual outfits that she enjoys dressing nicely. ]
---
---
---
---
⌈

"There's... really not a lot to put here. I'm sorry to be a burden."

⌋
---
---
⌈Potential Interest⌋
None at the current moment: She doesn't know anybody. She had spent two years in complete isolation and then a year in the Academy focusing on her studies and becoming a proper ninja to make up for time lost. She has barely socialized with anyone in the last three years to have any romantic interests.

⌈

Jutsu Stats
⌋
Nin-Jutsu: +++
Gen-Jutsu: +
Tai-Jutsu: +++
⌈
Skills
⌋
★ Chakra Control || Perhaps her most useful trait as a Shinobi, her ability to control her chakra is almost unimaginable for a Gennin. Her main problem is having no Jutsu to really utilize it with.
★ Perception || Especially with her Sharingan active, she's more keen to pick up things in her surroundings. This is useful for spotting traps, facial reactions and body language, and only with her Sharingan active, chakra itself. She has a bit to grow on this, but it's still an extremely useful skill.
★ Intelligence || Her intellect is incredible, to say the least. Growing up around the police force the Uchiha ran, she learned to ask questions and learn about her surroundings and make accurate judgments based upon them. Her detective skills are sharp and her general knowledge bases are vast.
⌈
Ninjutsu
⌋
✠ Fire Style: Fireball || A Jutsu usually too advanced for a Gennin, many Uchiha clan members train their children to use techniques like this with ease. A series of handsigns will allow Chika to propel fire from her mouth in the form of a ball or a steady stream at close distance.
✠ Fire Style: Phoenix Sage Fire || This technique creates a volley of small fireballs, which are sent flying in an unpredictable manner assaulting the enemy. In addition, the flames are controlled one by one with chakra, so avoiding them all is extremely difficult. Shuriken can also be concealed within the flames, creating an unexpected secondary surprise attack. For the most part, however, this technique is used as a distraction.
✠ Steel Style: Reforge || She can reforge broken steel to its former glory. If she has multiple parts of the broken object, it requires less chakra to perform.
✠ Steel Style: Drill Break || With this technique, Chika creates a steel drill around her arm that spins at incredible speeds. This technique is good for piercing through earth and even metal, ripping through all it touches. The chakra costs are heavy and Chika can perform at most two small drills per day.
⌈
Genjutsu
⌋
✠ Genjutsu: Sharingan || This is simply the generic use of genjutsu as employed by Sharingan wielders. By establishing direct eye contact with the intended opponents, the user can lock them within a genjutsu of their choosing in order to achieve various effects. These effects range from inducing instantaneous, but temporary, unconsciousness in an opponent to forcefully extract any valuable information that they possess controlling their actionsor to show memories. For now, Chika can only use it to create images and instill suggestive thoughts in the enemy, both of which may be resisted.

⌈
Taijutsu
⌋
✠ Shadow of the Dancing Leaf || A technique where a shinobi follows the opponent, closely matching his or her body's movement, just like a leaf that dances in the air is followed by its shadow. The technique is usually preceded by a swift upper kick that will launch the target into the air. It is mainly used to position an opponent into a vulnerable aerial position.
✠ Kenjutsu: Sword Combo || With this technique, Chika makes a sequence of slashes with her sword and finishes with a powerful slash that badly injures the opponent.

---
---
---
---
⌈

"Please get to know me. I might surprise you if you're going to compare me to my brother."

⌋
---
---
⌈Other:⌋

○Her weapon is a Souba that she keeps sheathed at her hip.
○Though she wears glasses, when her Sharingan is active, she seems to possess no need for them.

⌈

Habits
⌋
♈ "I, um..." || A nervous gesture, she often uses this before speaking her own personal thoughts and opinions. The hesitation is born from her father's tendency to interject whenever she tries to speak.
♈ Mispronunciation || She has a hard time remembering exactly what people's names are, and sometimes mispronounces their names.
♈ Apologizing || Another nervous gesture born of her father's own tendencies, she apologizes to everyone quite a lot, often when an apology isn't even necessary.
---
---
⌈

Likes
⌋
ღ Flowers || She very much enjoyed the flower arranging classes she had to take as part of kunoichi training, and helps her mother maintain their garden at home. She loves the brilliant colors and fragrances that flowers bring to any day.
ღ Fruits || They're sweet and delicious without being over-sugary like a lot of baked goods are. It's a healthy snack to keep her fit and moving to making her dream a reality.
ღ Dawn and Dusk || The realm between day and night, she enjoys the colors in the sky. They bring her a sense of peace, and knowing that one day or one night is coming that she'll get to see feels fulfilling. Plus, campfires at dusk are really nice.
⌈
Dislikes
⌋
✘ Coffee || It's bitter and disgusting and she cannot possibly stand it.
✘ Illness || Illness took her brother, her closest friend, from her. If she sees someone sick, she'll do anything that she can to help heal them. Despite not being a medical ninja, she knows things like soup and bathing, on top of many other things like sleep, help heal a sick body. So she'll do what she can to encourage others to feel better.
✘ Fugaku Uchiha || Please don't get her wrong, she loves her father. But she doesn't like him. He's rude and mean and never listens to what she has to say. He's always constantly comparing her to Itachi as well, never looking at her as her own person... especially after Sasuke's death. She can't stand the way she's treated. If it weren't for her mother and Itachi, she'd have left her home long ago.
---
---
⌈

Strengths
⌋
♦ Sharingan || Not much explanation needed here, she wields the most powerful ocular Kekkei Genkai known to most ninja.
♦ Chakra Control || Her ability to control chakra certainly exceeds that of a Gennin, making her a promising student to any teacher. Especially with some of the Uchiha training strengthening her mind and body to adapt to others' techniques.
♦ Teamwork || Unlike her other clan members, she's more than willing to work with a team and not make it centric around her.
⌈
Weaknesses
⌋
☯ Doubt || She doubts herself. Her abilities, her potential, everything. She fears she'll never be able to live well enough as a ninja for her or her brother.
☯ Family || Her father makes her angry, her younger brother gets her depressed, and her older brother gets her self-conscious. When it comes to family, she doesn't always have her emotional state in tact. Usually, but not always.
☯ Techniques || Her technique list feels lacking to her. She feels she doesn't offer enough to a team to be useful, save for her eyes.
---
---

---
---
⌈

"I'm very proud of who I am."

⌋
---
---
⌈Personality⌋


Modest

|

Protective

|

Observant

|

Soft-Spoken


Chika is rather soft-spoken, given her family situations, but isn't exactly shy. She just uses a soft volume when speaking. She's more than willing to interact with other people. She tends to watch things through soft, curious eyes. She studies around her to try and learn about her surroundings, the people in it, and any possible events that may have occured. She isn't generally afraid to give her input, but she is kind in how she words things. She often tries to soften her words, as not to seem rude or hurtful. She beats around the bush a lot in that regard, finding it best to make friends rather than enemies. She possesses a fierce determination, but is often quick to doubt herself. When speaking with others, she tends to talk herself down in an attempt to not make herself seem so prideful as the rest of her clan. The only time she will break from the quiet, modest persona she has created for herself is when someone she considers family is being threatened. In that case, she will do her best to abandon her own inhibitions and fight to the grave to defend them.
---
---
---
---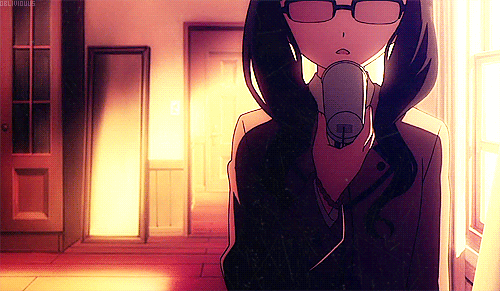 ⌈"I, um... Do I... have to answer this? Yes? ...Okay, fine."⌋
---
---
⌈History⌋
Born to Fugaku and Mikoto Uchiha, she is the younger sister of Itachi Uchiha and was the older sister to Sasuke Uchiha. She grew up under a lot of pressure, given that her older brother was considered a prodigy to the clan, and her younger brother demanded a fair amount of attention from her parents. Being a sickly boy, Sasuke was slowly dying since birth. Her parents decided not to tell his sister, not wanting to burden her and distract her from training. Unfortunately, they didn't stop her from becoming close with her brother. In fact, they let it happen. Knowing that Sasuke was fatally ill and that she hadn't awakened her Sharingan... her father let them become close and did not intervene. So she lived out her youth playing with Sasuke and Itachi.

When she finally enrolled in the Academy, her skills began developing and she showed great promise. She wasn't the top of the class or anything, but she was close. Of course, her father would only compare her scores with Itachi's ability, constantly trying to force her to do better by comparison. She worked hard, striving to please her father and get her brother's attention, but it all came to a halt after her first year at the Academy. Sasuke's illness had rapidly gotten worse, increasing all of the pain he had been enduring since childhood. It was a miracle that he'd lasted so long, but a powerful heart attack took Sasuke's life one night right before Chika's eyes. Her brother, whom she had considered a close friend, passed away. Not being prepared for such a thing, tears streamed down the eyes of her awakened Sharingan as she screamed in pain...

After that, she dropped from the Academy. Two years passed as she tried to come to grips with the fact that her brother was now dead. Her father considered her a disgrace that she would do this, though her mother and Itachi did their best to try and comfort her when they could. Two years of barely leaving bed, barely eating, barely sleeping. She couldn't understand what to do with her life. Was there something she could have done to save him? She didn't even get a chance to say goodbye properly. Some say that the pain of her brother's death left her Sharingan active for a solid week straight before she collapsed from the exhaustion. This depressed state lasted until Itachi finally got her to go for a walk with her around the village. There he told her that the best thing she could do was to continue on the path she started. To become a ninja that Sasuke would have admired, and to carry on his memory. To use him as fuel to keep going. To live for her and Sasuke both, she should return to the Academy. It was one of few times Itachi had taken time for just her, and as someone she respected as a ninja and as a brother, she decided to go back. Now graduating late, at the age of 14, she is ready to continue down her path. With a pained smile, she anticipates her future with happy eyes. She decided from that graduation day on, that pain would no longer rule her. She would find a way to use it as fuel. She would make Itachi proud, maybe even someday surpass him...
---
---
---
---
⌈

"I hope I didn't bore you... I hope to get to know you better, too!"

⌋
---
---
Permission to use and edit this character sheet has been given to Senpai by: Nephilim! Thank you!