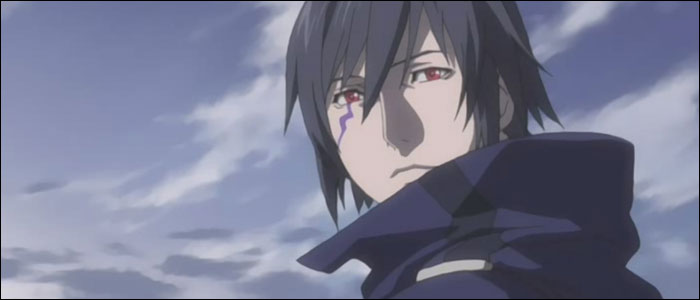 "Do not despise the snake for having no horns,
for who is to say it will not become a dragon?"
Surname:
Kazuo
Forename:
Shinji
Nickname:
"Black Death" (bingo book), Rat Prince (Derogatory)
----------------
Age:
18
Gender:
Male
Village:
Konohagakure
Rank:
Jonin
----------------
Height:
1.81 (5.94 feet)
Weight:
Muscular but a bit thin
Hair color:
Black
Eye color:
A somewhat sunset red-yellow
----------------
Blood type:
AB
Clan (if any):
Name unknown
Kekai Genkai:
A minor Dojutsu with no noteworthy ability beyond night vision and improved tolerance to strong light sources.
Chakra Type:
Water, Lightning
----------------
Nin-Jutsu: ++
Gen-Jutsu: +++++
Tai-Jutsu: ++++
A - Rank jutsu:
Bringer-of-Darkness Technique
B - Rank jutsu:
Demonic Illusion: (Rat Style) Steaming Multistoried Building, Genjutsu Binding, Water Release: Water Formation Wall, Lightning Release: Thunderbolt
C - Rank jutsu:
Hazy Genjutsu, Sly Mind Affect Technique, Water Clone Technique, Water Release: Water Shuriken
Specialties:
: Assassination Technique, Silent Killing
Childhood history:
Shinji was originally born in the Land of Water, but fled during the civil war. He was at some point separated from his family and held in a temporary camp in the Land of Waves for war orphans. He was secretly and illegally sold to Konoha's ROOT program where he was trained. When ROOT was officially disbanded and many of its assets seized, Shinji was transferred to the normal Shinobi corps. He studied in the academy for one year in a crash course for those former ROOT trainees and moved on to serve in a Genin team.
Operational history:
Shinji's genin team broke the barriers which ROOT had indoctrinated into Shinji since he was a child, and the team's members became close fiends. Shinji made made Chunin before his team mates but decided to stay with his team until they where all promoted. This was not to be, since two members of the team had already made Chunin the final member was forced to undertake the exam with a team he was unfamiliar with. The results where tragic, two members of the temporary team died including Shinji's comrade. Shinji and his remaining team mate became hunter nin's when they discovered that their comrade's killers had become missing nin. What began as a mission of vengeance ended as a profession for the two until Shinji's last remaining comrade decided to retire and teach in the academy.
Current status:
Shinji recently passed the Jonin exam and was set up to take a genin team after losing a bet to Kakashi.
Family:
None
---
General Description:
(Describe your character's personality, how he reacts to people, what is his/hers attitude to life, how he thinks?)
Motive:
(What is are your character's goals? why does he live? why does he fight? is it to avenge a loved one? to protect the village? or is the character just trying to do his duty and stay alive? or, is he a coward, why?)
Main weapon:
Second weapon(s):
Character unique items:
Favorite Sin:
Favorite Virtue:
Favorite season:
Lucky number: Favorite color:Favorite drink: Favorite fruit:
Favorite food: Time of day: Favorite animal:
http://img1.wikia.nocookie.net/__cb20090830222821/naruto/images/d/de/Konohagakure_Symbol.svg